The Vilcek Foundation's prizes program advances the foundation's mission through direct support to foreign-born professionals in biomedical science and in the arts, in acknowledgment of the careers of the foundation's cofounders, Jan and Marica Vilcek.
"We came to this country over 55 years ago as penniless immigrants," stated CEO and Chairman Jan Vilcek in a video message for the 2020 Vilcek Foundation Awards Gala. "This country gave us wonderful opportunities to succeed professionally and personally, for which we remain forever grateful."
A bastion of scientific achievement and advancement, the United States attracts scientific researchers from all over the world. "Immigrant scientists have long contributed to the United States' position as a world leader in scientific research and discovery," Jan said.
You need to be wild to be able to innovate, and the U.S. allows you to be wild.
Among those immigrant scientists is Polina Anikeeva, a neuroscientist, professor at the Massachusetts Institute of Technology (MIT), and recipient of a 2018 Vilcek Prize for Creative Promise. "Ultimately, you're given the playground and somebody is even giving you resources to go play," Polina said. "If I'm able to defend my ideas and raise resources to do research that I think is important, then I'm essentially given unlimited freedom. You need to be wild to be able to innovate, and the U.S. allows you to be wild."
Mikhail Shapiro, recipient of a 2019 Vilcek Prize for Creative Promise, said, "I think it's fantastic that the Vilcek Prizes [for Creative Promise] celebrate promise in younger researchers. It's a great validation, and connects them to an amazing community." The Russian-born bioengineer and professor at the California Institute of Technology (Caltech) became aware of the awards while pursuing a research fellowship at the University of California, Berkeley, when his colleague Michael Rape was awarded in 2013.
"I just love what it stands for and have a huge amount of respect for the scientists chosen as previous winners," Mikhail said. "It's a validation of our research direction. The prize is awarded by a panel of biology and biotechnology luminaries. For them to see creative promise in our work helps me and my lab know that we're onto something."
In celebration of each year's recipient cohort, the Vilcek Foundation actively works to promote the work of the prizewinners through press releases, news articles, and prize announcements in major publications including The New York Times, Nature, and Science. The foundation also works closely with prizewinners and their home institutions to promote each individual recipient's work. "It earned a lot of instant respect from my colleagues and trainees," remarked Polina. "The work that we were doing was crossing boundaries between engineering and neuroscience and it felt amazing to be recognized for our unorthodox approach to studying the nervous system."
Raising the profile of early-career foreign-born scientists and researchers contributes to the broader dialogue about the value of immigrants in the United States, and serves as an invaluable endorsement of prizewinners' accomplishments. The $50,000 prizes are unrestricted, providing the recipients with unfettered support as they take the next steps in their work.
As part of the application process, candidates are asked to describe the circumstances of their immigration to the United States, which provides researchers a unique opportunity to share personal insights on how their career trajectory and their experience as an immigrant are connected. Recipients of past Vilcek Prizes for Creative Promise in Biomedical Science have reflected on the value of the prizes for honoring this aspect of their lives and their work.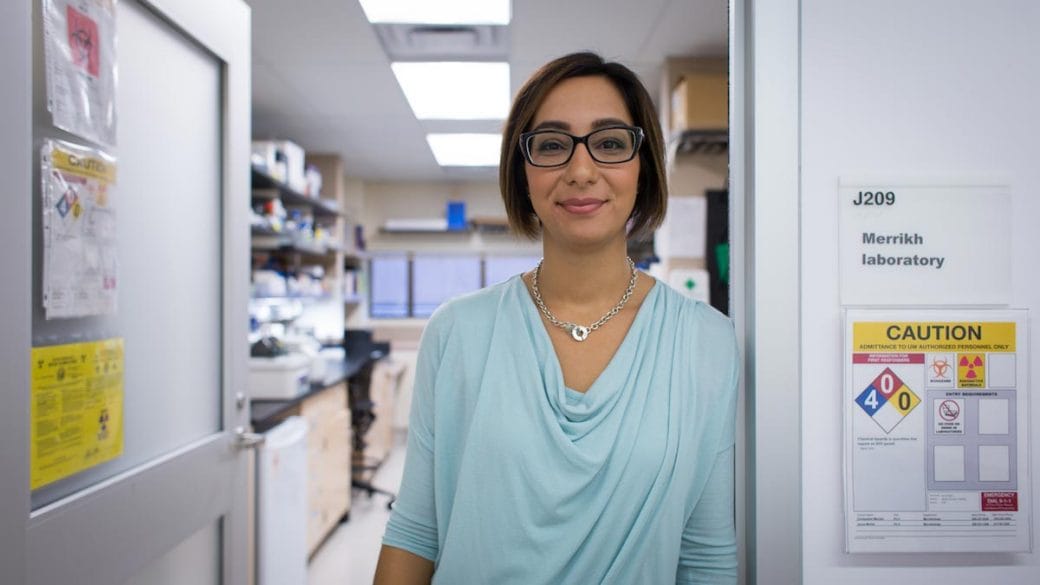 "The Vilcek Prize[s] … recognize something that most people don't recognize," said Houra Merrikh, recipient of a 2016 prize. The American-Iranian microbiologist continued, "I will always know that there is an organization that appreciated what I've had to go through, and how difficult, and how special it was in some ways."
The Vilcek Foundation is currently hosting an open call for applications for the 2021 Vilcek Prizes for Creative Promise in Biomedical Science. Applications may be submitted through June 10, 2020 June 17, 2020, 5 p.m. EDT.