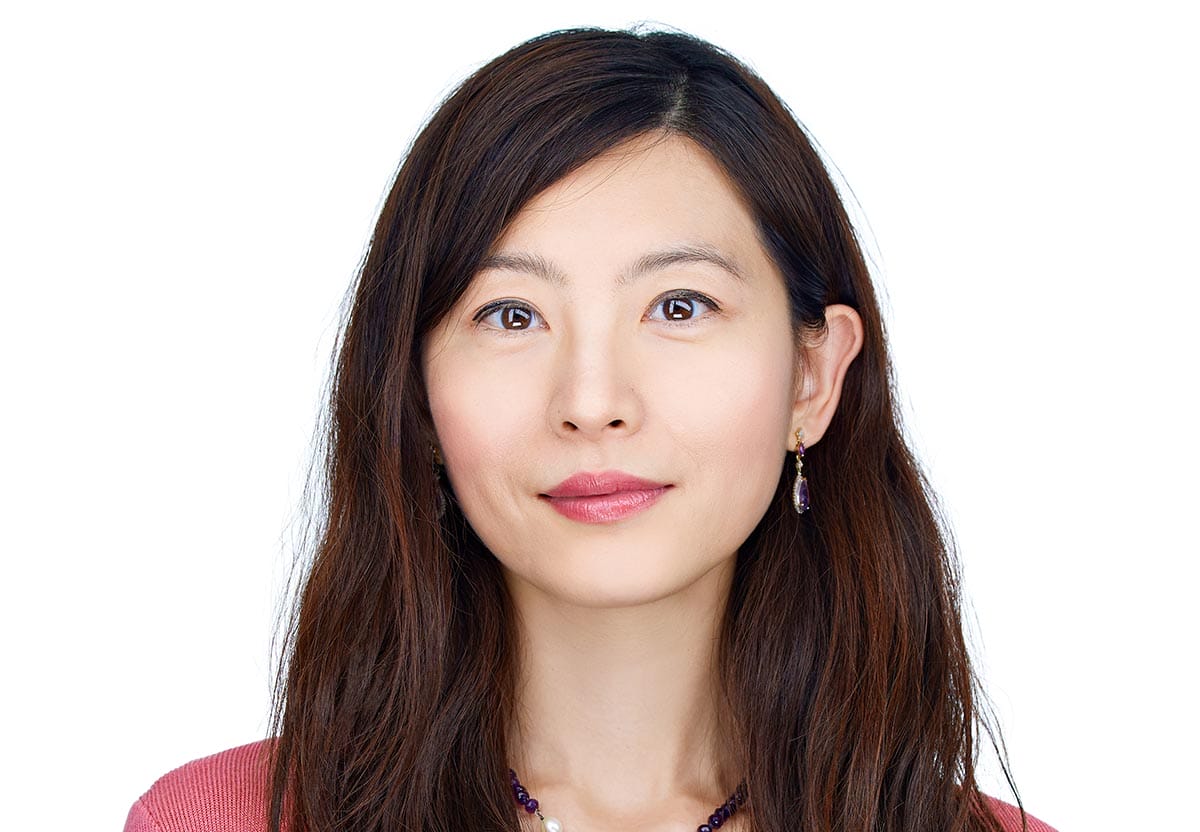 Biyu J. He receives the Vilcek Prize for Creative Promise in Biomedical Science for her research leadership in the field of cognitive neuroscience, and for her groundbreaking work on the biological bases of perceptual cognition and subjective experience.
"I would like to unveil the mystery about how biological neural activity in the brain gives rise to vivid subjective experiences," she says. "How the brain generates [these] experiences is a question that has fascinated the human mind for millennia and is now finally open to rigorous neuroscientific inquiries."
Born in Xinxiang, China, He excelled in math and science from a young age. She graduated from Tsinghua University at the age of 18, and moved to the United States to pursue her PhD in neuroscience. At the age of 24, He developed a research program with the National Institute of Neurological Disorders and Stroke and the National Institutes of Health as part of an intramural research initiative for recent PhD recipients. He flourished in this environment, publishing research in publications including the Journal of Neuroscience, PLOS Computational Biology, and PNAS.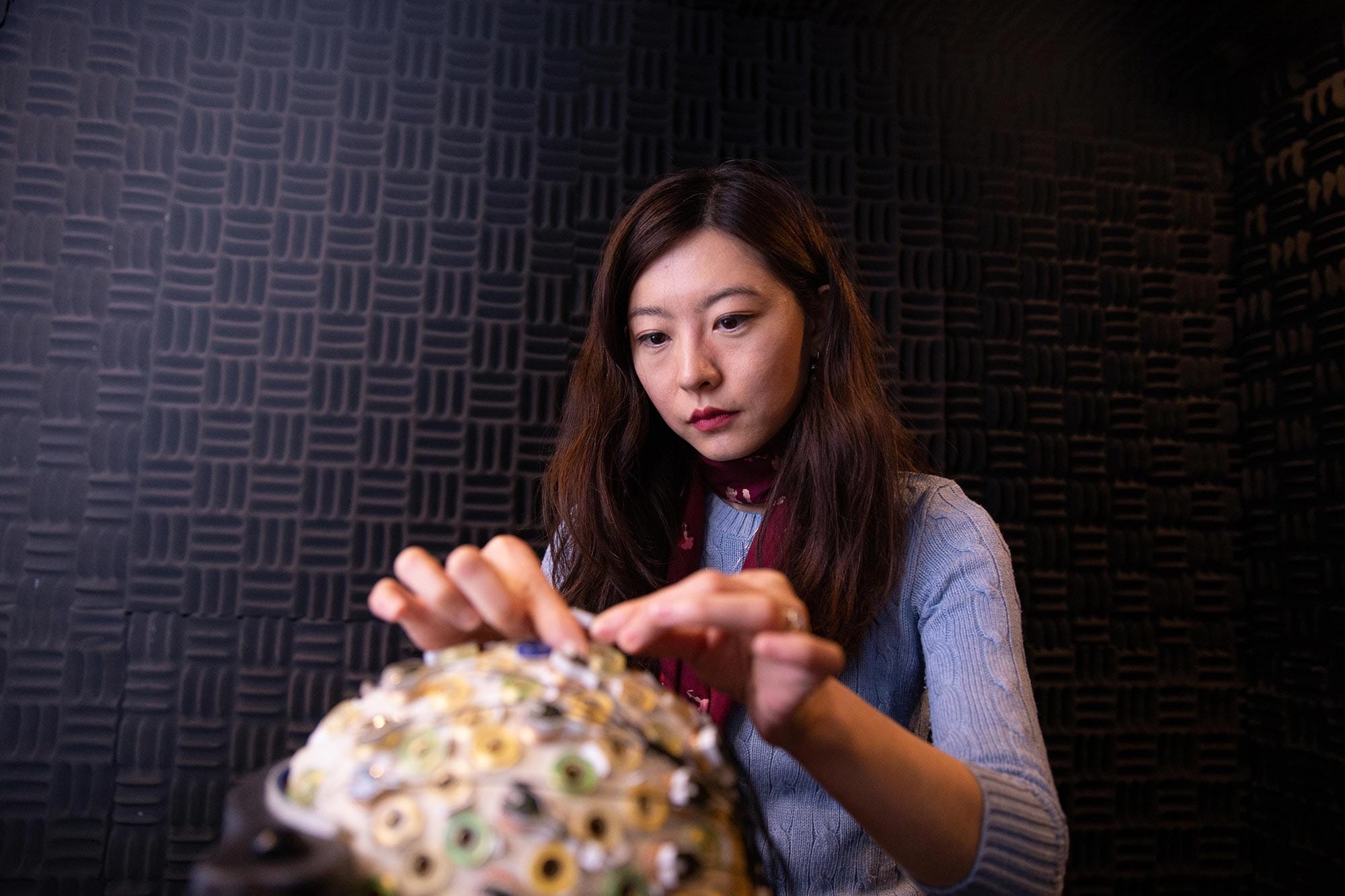 At the Perception and Brain Dynamics Laboratory at New York University, He uses multimodal brain imaging tools including functional magnetic resonance imaging, noninvasive and invasive electrophysiology, and computational modeling to conduct research on the neural bases of human perception. Using these methods, He has shown that visual perception is not resolved in visual processing areas of the brain alone, but requires coordination between multiple cortical and subcortical brain systems. Her research also indicates that conscious and unconscious perception depend on intricate interactions between sensory-evoked and spontaneous brain activity.
The implications of He's research are myriad: Her work is providing scientists and physicians with a better spatial and mechanistic understanding of perception that can provide important insights into the mechanical and neurological drivers of perceptual disorders, including those that underlie neurodegenerative and psychiatric illnesses.
Awards and Accomplishments
Irma T. Hirschl Career Scientist Award (2020)
National Eye Institute Early Career Scientist Travel Grant (2019)
Society for Neuroscience Janett Rosenberg Trubatch Career Development Award (2018)
National Science Foundation Faculty Early Career development Program (CAREER) Award (2018-2023)
Klingenstein-Simons Fellowship Award in the Neurosciences (2016-2019)
Leon Levy Neuroscience Fellow, Leon Levy Foundation (2015-2017)
NIH Early Independence Award (2010)
Society for Neuroscience C-WIN graduate student travel award (2007)
Fine Science Travel Fellowship, Washington University neuroscience graduate program (2007)
Hope Center for Neurological Disorders Award (2006)
Fellowship, Dartmouth College Summer Institute in Cognitive Neuroscience (2006)
Zhou Huiqi Scholarship for Academic Excellence, Tsinghua University (2000-2002)
Scholarship for Excellent Freshman, Tsinghua University (2000)
Jury Members
2023 Vilcek Prize for Creative Promise in Biomedical Science
Heran Darwin
Professor, Department of Microbiology, New York University
Laurie Dempsey
Senior Editor, Nature Immunology, Nature Publishing Group
Viviana Gradinaru
Professor of Neuroscience and Biological Engineering, California Institute of Technology
Yibin Kang
Warner-Lambert/Parke-Davis Professor of Molecular Biology, Princeton University
Harmit S. Malik
Professor and Associate Director Basic Sciences Division, Fred Hutchinson Cancer Research Center
Luciano Marraffini
Kayden Family Professor, The Rockefeller University
Jedd Wolchok
Lloyd J. Old/Virginia and Daniel K. Ludwig Chair in Clinical Investigation, Memorial Sloan Kettering Cancer Center