Harris Wang is a systems and synthetic biologist. An associate professor at Columbia University, he is widely regarded as a pioneer in the field of synthetic biology, a multidisciplinary field that encompasses biotechnology, genetic engineering, and systems biology to engineer organisms and systems for specific purposes.
Wang earned his bachelor's in physics and applied mathematics at the Massachusetts Institute of Technology (MIT). Following his studies at MIT, Wang earned a Ph.D. in biophysics at Harvard University, and a joint Ph.D. in medical engineering and medical physics in the Harvard-MIT Program in Health Sciences and Technology.
Drawn to the field of synthetic biology, Wang joined the laboratory of George Church, where he pioneered Multiplex Automated Genome Engineering (MAGE), a platform for rapid genome editing and prototyping that enables scientists to generate potential genomic variants quickly and efficiently at scale. Wang then applied the platform to effectively reprogram the entire genome of E. coli. Hailed as a breakthrough, MAGE has played an important role in the expansion of synthetic biology.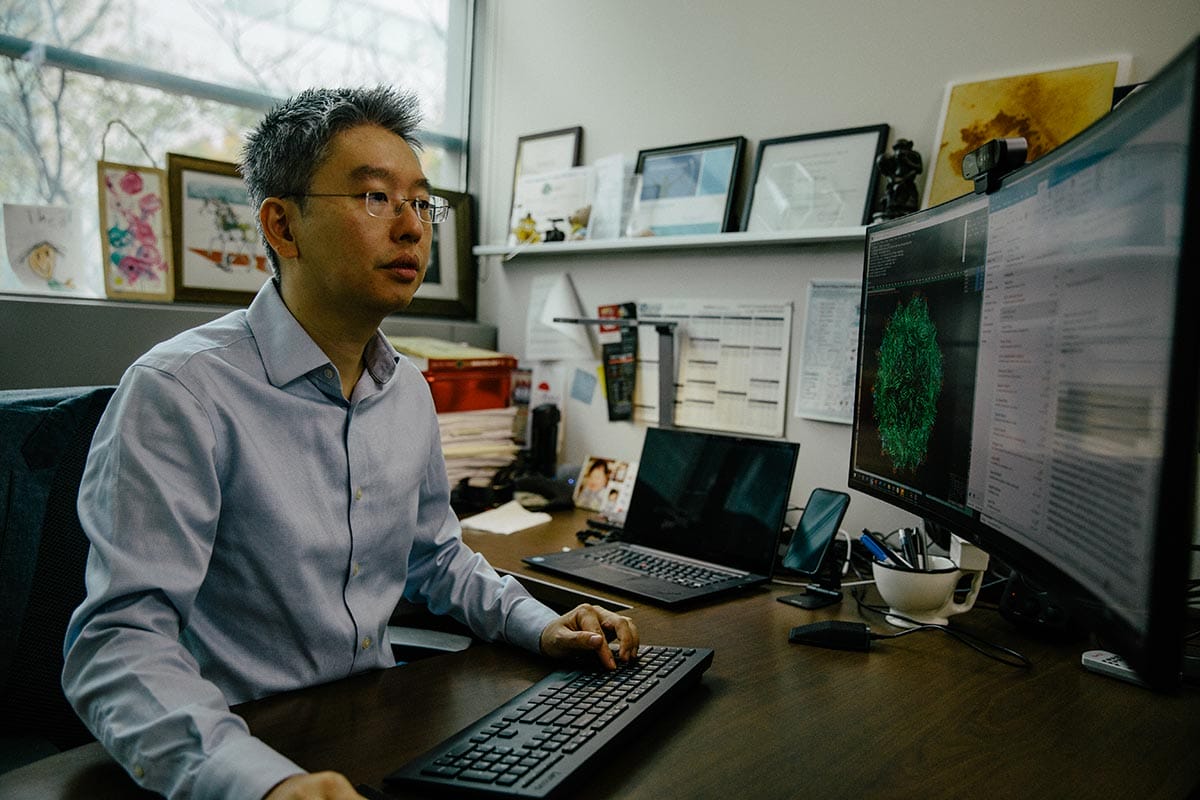 At Columbia University, Wang's research focuses on developing genomics and synthetic biology tools to understand the governing cellular and ecological principles that shape the structure and function of microbial communities. With his colleagues at Columbia, he developed CAMEOS – a platform to computationally design and experimentally test overlapping genes while controlling for adaptive mutations. Wang also devised an approach that enables scientists to genetically engineer the gut microbiome in mammals by engineering the mobilome known as MAGIC (Metagenomic Alteration of Gut microbiome by In situ Conjugation).
Born in Beijing, Wang lived in China until he was nine years old. His parents immigrated to the United States in 1989; his own immigration was delayed due to the Chinese government's scrutiny of family immigration at the time. He was reunited with his parents three years after their departure, when he joined them in Salt Lake City, Utah. He credits the experience with teaching him patience and resilience—two attributes that have served him well in his career.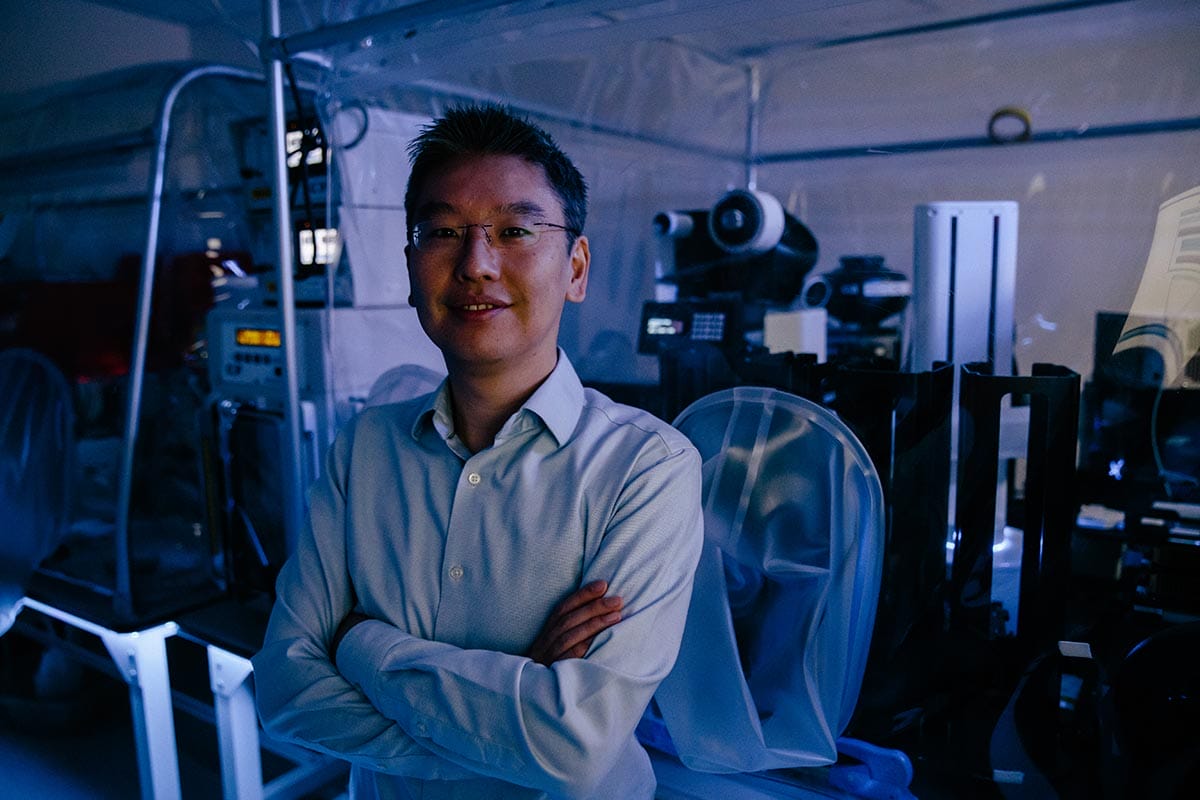 Awards and Accomplishments
Hirschl Trust Research Scientist Award (2019)
Schaefer Research Scholar, Columbia University (2018)
Harold & Golden Lamport Research Award in Basic Sciences, Columbia University (2017)
Investigator in Pathogenesis of Infectious Disease Award, Burroughs Wellcome Fund (2017)
Presidential Early Career Award for Scientists and Engineers (PECASE), National Science Foundation (2017)
ONR Director of Research Early Career Award, Office of Naval Research, Department of Defense (2017)
ONR Young Investigator of Award, Office of Naval Research, Department of Defense (2015)
Sloan Research Fellowship, Sloan Foundation (2015)
NSF CAREER Award, National Science Foundation (2014)
30 Under 30 in Science, Forbes (2012)
NIH Director's Early Independence Award, National Institutes of Health (2011)
Wyss Technology Development Fellowship, Wyss Institute, Harvard University (2011)
Collegiate Inventors Competition Grand Prize, National Inventors Hall of Fame (2009)
Certificate of Distinction in Teaching, Derek Bok Center, Harvard University (2009)
NSF Graduate Research Fellowship, National Science Foundation (2006)
National Defense Science and Engineering Graduate (NDSEG) Fellowship, Department of Defense (2006)
Exceptional Summer Student at NINDs, National Institutes of Health (2002)
National Merit Scholar (2001)
Jury Members
2022 Vilcek Prize for Creative Promise in Biomedical Science
Heran Darwin
Professor, Department of Microbiology, New York University
Laurie Dempsey
Senior Editor, Nature Immunology, Nature Publishing Group
Yibin Kang
Warner-Lambert/Parke-Davis Professor of Molecular Biology, Princeton University
Harmit S. Malik
Principal Investigator, Fred Hutchinson Cancer Research Center
Luciano A. Marraffini
Kayden Family Professor, The Rockefeller University
Leslie B. Vosshall
Robin Chemers Neustein Professor of Neurogenetics and Behavior, The Rockefeller University
Jedd D. Wolchok
Lloyd J. Old/Virginia and Daniel K. Ludwig Chair in Clinical Investigation, Memorial Sloan Kettering Cancer Center