Harris Wang's independent thinking and drive have established him as one of the premier synthetic biologists in the United States. The MIT and Harvard alumnus is a principal investigator and associate professor of systems biology and pathology and cell biology at Columbia University Vagelos College of Physicians and Surgeons. He receives the Vilcek Prize for Creative Promise in Biomedical Science for the development and application of platforms to track, program, and engineer entire microbial communities and ecosystems for a range of diagnostic and therapeutic applications.
Growing up independent

Wang was born in Beijing, China. His father studied biomechanics and biophysics and his mother worked in academia. When Wang was 6, his parents immigrated to the United States, seeking to establish careers and a home for their family in Salt Lake City, Utah.
For three years Wang lived with his aunt and uncle in Beijing while he waited for his own application for immigration to be approved. He credits the experience of being separated from his parents and immigrating as being formative in his approach to his life and work.
A curiosity about the world
Wang recalls being inspired by time spent in the university library with his parents, and the physical representation of knowledge and discovery that the library's vast stacks represented. "I knew that there was something I was being surrounded with—this body of knowledge—and maybe one day I'd be able to learn a sliver of all this vast knowledge that we have accumulated as a society."
Synthetic biology: creating and understanding
The field of synthetic biology models and creates elements and systems based on those found in nature, and applies these technologies to solve complex problems in medicine, agriculture, and systems biology.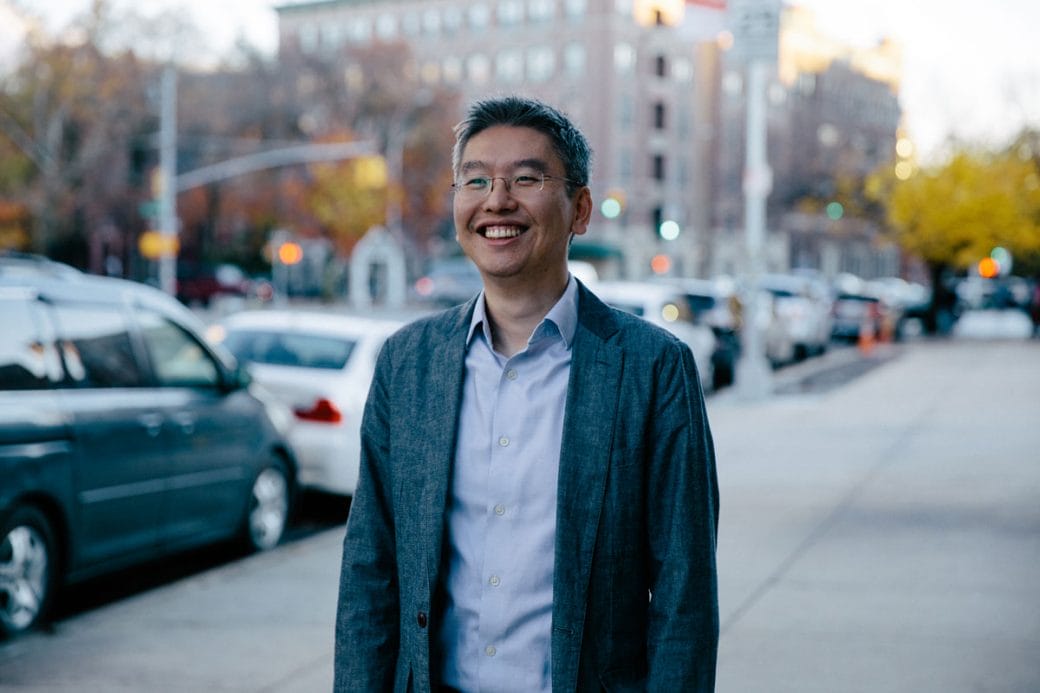 Most recently, Wang's research group has focused on developing genomic technologies to engineer and understand microbial communities, with an eye towards the development of therapeutics. In the development of CAMEOS, Wang used CRISPR to develop a "cellular tape recorder" to record transient cellular processes—like gene expression and metabolism—in the human gut microbiome. This work paves the way for the development of microbial signal sensors to track nutrients, toxins, and pathogens in the host gut.
Wang draws inspiration from Nobel Prize–winning physicist Richard Feynman, who stated, "What I cannot create, I do not understand." Says Wang, "This is one of the key ethos in synthetic biology, and something I'm really passionate about. Can we build technologies that push our understanding of the basic principles of life through the act and exercise of creation?"
The Vilcek Prize for Creative Promise
Reflecting on his receipt of the Vilcek Prize for Creative Promise, Wang says, "I am ecstatic to be able to celebrate my culture and heritage as an immigrant—and [to] be able to share my story with those who might become inspired."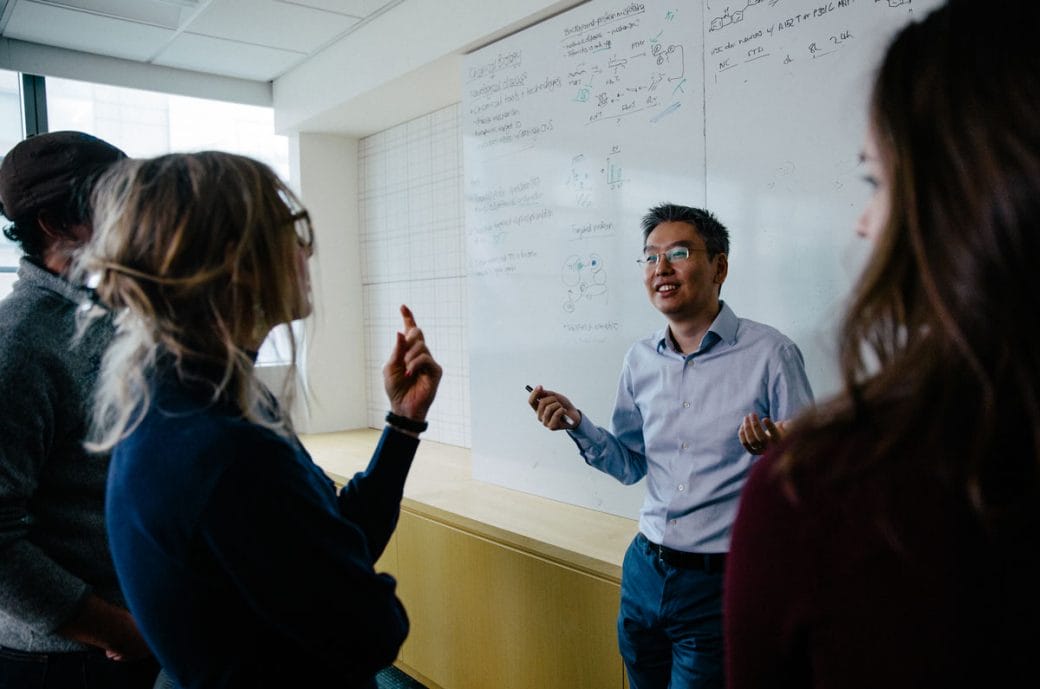 "Diversity is a fundamental aspect of science," he says. "We need to have multiple opinions, multiple views, and multiple backgrounds to be able to get the creative output that science needs to be able to make breakthroughs."