Born in China's Hebei province, Feng Zhang immigrated with his parents at age 11 to Des Moines, where his interest in biology was piqued during a screening of Jurassic Park in middle school. The film's premise — that dinosaurs are resurrected from DNA fragments — gained hold over his imagination. He volunteered at a gene therapy lab through an after-school program, where he picked up molecular biology skills quickly.
He majored in chemistry and physics at Harvard; inspired by a classmate's depression-induced dropout, he resolved to study neuroscience, and enrolled in graduate school at Stanford. There, he worked in "optogenetics," which uses light to control the activities of brain cells in living animals. Zhang engineered light-sensitive proteins into the neurons of freely moving mice — allowing neuroscientists to map circuits underlying normal brain functions and study dysfunctions in animals.
Zhang then returned to the Harvard Society of Fellows, where he attempted to edit the genomes of mammalian cells with the aim of engineering them. e succeeded, but realized the proteins he used were too cumbersome for widespread application. So Zhang began working with CRISPR-Cas9 — a natural genetic toolkit that some bacteria use to fend off invading viruses — eventually using it to successfully edit the genomes of living mouse and human cells.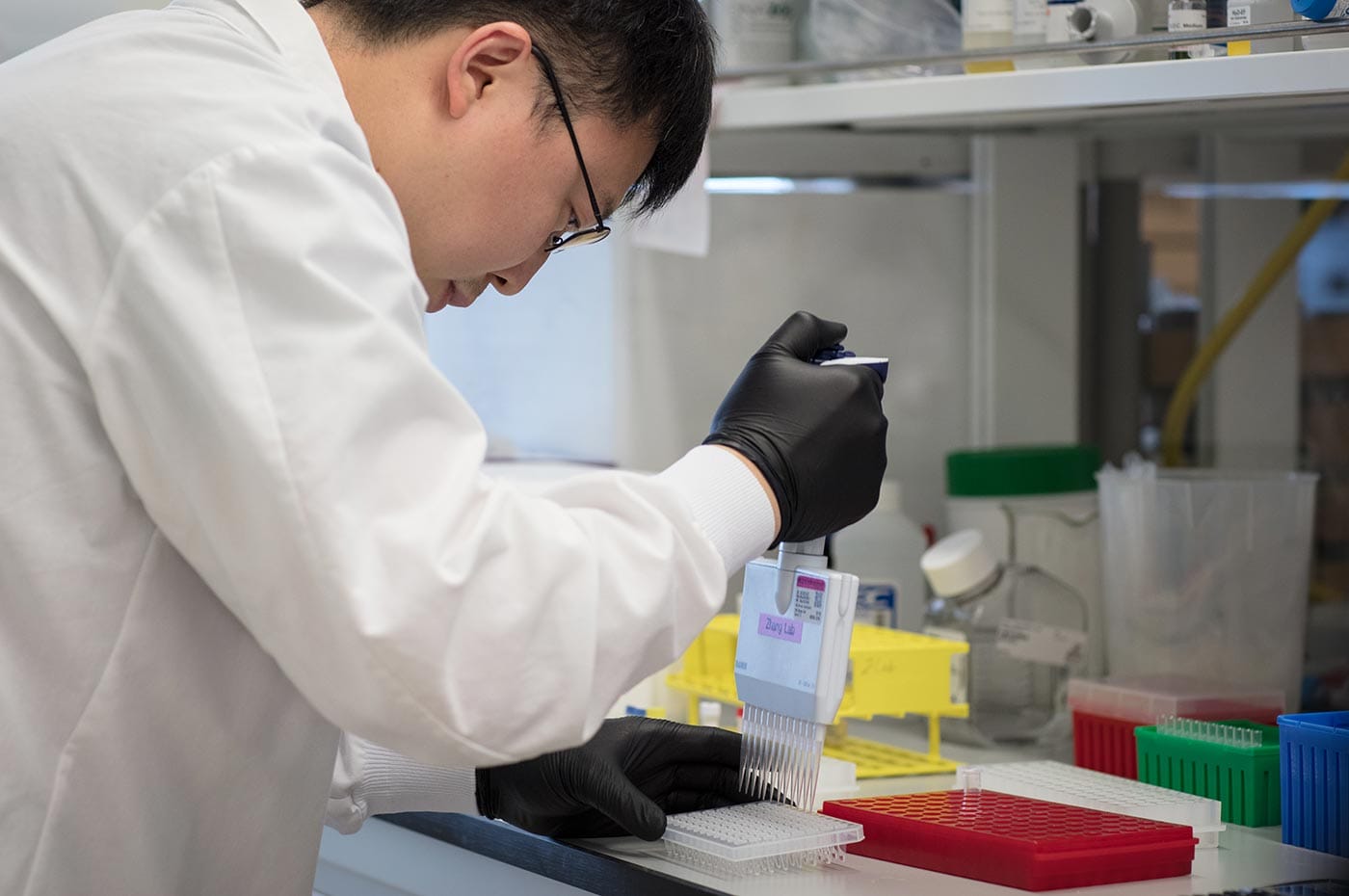 It was a landmark in molecular biology. Today, thousands of researchers use this molecular scalpel to edit DNA; the method can be used to treat muscular dystrophy and glaucoma in mice, render human cells grown in lab dishes resistant to HIV, and help create food crops and livestock with desirable traits.
Zhang and his team continue to improve and expand CRISPR-mediated genome editing, and Zhang continues to apply his gift for molecular biology and penchant for neuroscience toward studying the molecular underpinnings of neuropsychiatric diseases.
Awards and Accomplishments
Keio Medical Science Prize (2018)
National Academy of Sciences (2018)
American Academy of Arts & Sciences (2018)
Lemelson-MIT Prize (2017)
Albany Medical Center Prize (2017)
Gairdner Foundation International Award (2016)
Tang Prize (2016)
Tsuneko & Reiji Okazaki Award (2015)
Alan T. Waterman Award (2014)
Gabbay Award (2014)
NIH Director's Pioneer Award (2012)
Perl-UNC Prize (2011)
Jury Members
2018 Vilcek Prize for Creative Promise in Biomedical Science
Iannis Aifantis
Professor and Chair of the Department of Pathology, New York University School of Medicine
Heran Darwin
Professor of Microbiology, New York University School of Medicine
Laurie Dempsey
Senior Editor, Nature Immunology, Nature Publishing Group
Yibin Kang
Warner-Lambert Parke-Davis Professor of Molecular Biology, Princeton University
Peter Palese
Horace W. Goldsmith Professor and Chair of Microbiology, Professor of Medicine, Icahn School of Medicine at Mount Sinai
Leslie Vosshall
Robin Chemers Neustein Professor, The Rockefeller University
Jedd Wolchok
Lloyd J. Old Chair for Clinical Investigation, Memorial Sloan Kettering Cancer Center