Martin Jonikas grew up in France and in California, the child of a geophysics professor and a computer programmer. He notes that he had "always been just curious about how things work from an engineering perspective," and from a young age his parents encouraged him to explore these curiosities. He credits his parents for nurturing his interest in engineering by providing him with educational toys, tools, and mentors to help him explore his passion for machines and how they move.
The most amazing machines on the Earth are living organisms.
Martin's passion for the physical properties of the world and machines compelled him to found a robotics team when he was in high school, and to pursue an undergraduate degree at the Massachusetts Institute of Technology (MIT) in aerospace engineering. But he credits a microbiology course, required for him to graduate, with changing the shape of his career.
"I was forced to take a molecular biology class, which was taught by a really inspiring professor named JoAnne Stubbe," Martin said. "She opened my eyes to the reality that the most amazing machines on the Earth are living organisms. That inspired me to change my path and pursue a PhD in molecular biology."
As a graduate student at the University of California at San Francisco, Martin sought out advisors and co-researchers who would provide guidance, inspiration, and challenges to one another. He developed a discussion group with a few classmates, where they would share articles they found interesting. One article presented by a classmate sparked Martin's interest in studying photosynthetic organelles in algae, particularly the organelles known as pyrenoids in Chlamydomonas.
Pyrenoids allow algae to absorb CO2 from their environments more effectively than land plants do, making their photosynthetic properties—the metabolic properties that convert sunlight to synthesize energy from carbon dioxide and water—more efficient. Martin had been studying the genetic properties of yeast at the time and began to consider how studying the genetics of efficient photosynthetic organisms could be applied to genetically engineer agricultural products that were more carbon and water efficient.
"Our world is facing major challenges in food production in the global carbon cycle," he said. "Engineering a pyrenoid into major global crops like rice and wheat could help them produce more food with fewer resources." These are the core problems that Martin seeks to solve through his research now, as an Assistant Professor and a Principal Investigator at Princeton University.
Martin credits the opportunities and flexibility offered by the educational system in the United States with enabling him to transition his academic trajectory from engineering to microbiology so fluidly. "I don't think I would have had many of the same opportunities had I stayed in France," he said, while noting the importance of immigration in promoting idea exchange, particularly for scientific research and discovery. "Having a diversity of backgrounds helps us be more creative and productive," he said. "Different people have very different experiences and perspectives that they can bring to solving problems."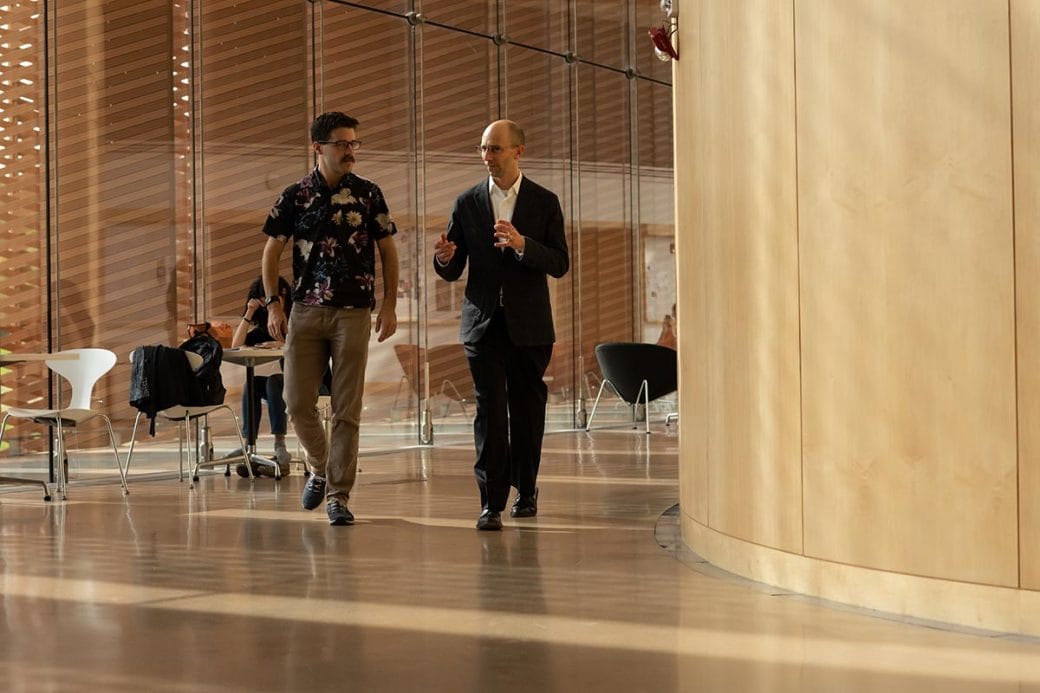 Martin's design-thinking approach to microbiology inspires us, and resonates with the Vilcek Foundation's values. Immigration and the perspective and diversity that it renders in our community in the United States enriches scientific discovery and enhances our society. It is for these reasons, and for the caliber and innovative promise of his research, that Martin is being honored with a Vilcek Prize for Creative Promise in Biomedical Science.