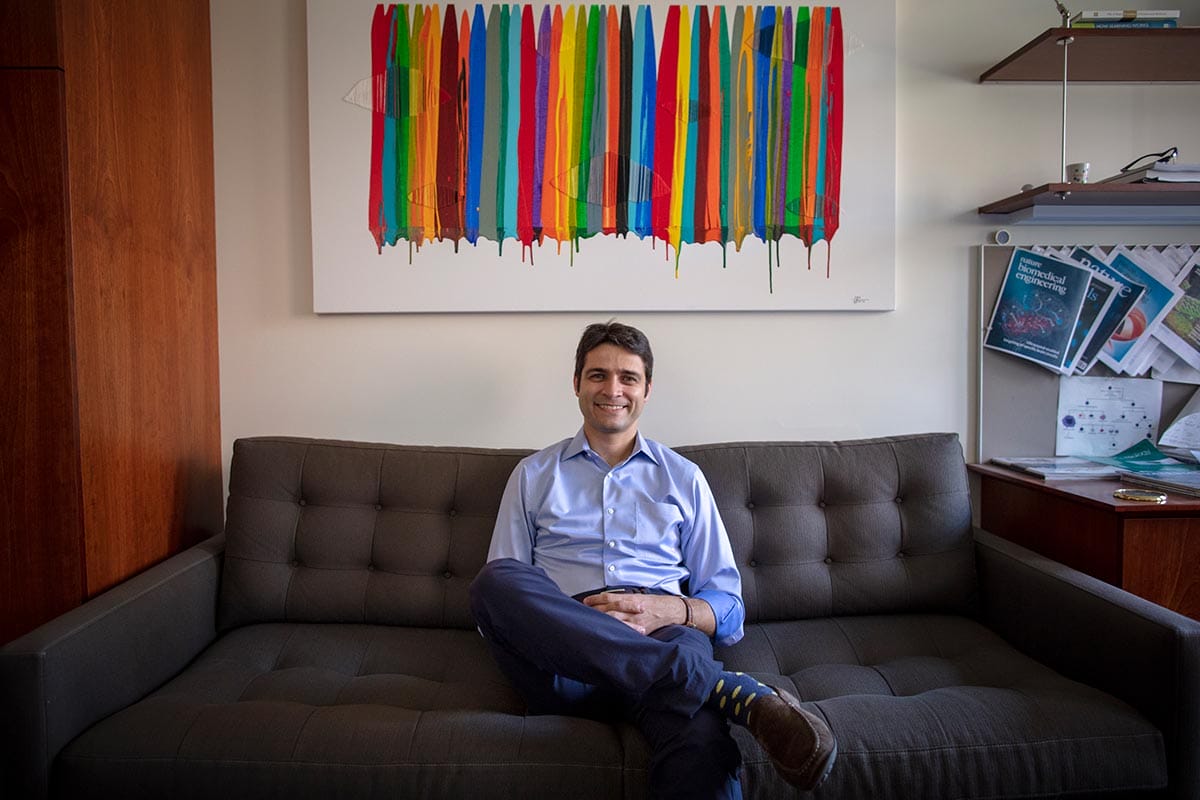 Self-invention is a theme that runs through Mikhail G. Shapiro's scientific career. At 37, the professor of chemical engineering at California Institute of Technology has earned praise from his peers for advances in biomedical engineering. Thanks to his inventor's spirit, Shapiro has creatively applied sonography and magnetic resonance imaging to map cellular activity in an innovative way.
Shapiro was born in Kolomna, near Moscow, in the former Soviet Union. Fretting for their sons' futures, his parents immigrated to the U.S. in 1992. The family of four arrived in Washington, D.C., where Shapiro spent his childhood drawn to cars and computers. Seven years later, Mikhail began undergraduate studies in neuroscience, when he was first turned on to noninvasive methods of monitoring neural activity in the brain.
Shapiro's brush with scientific research began when he was recruited by a team of neuroscientists to commercialize a technology that would enable paralyzed people to move their limbs using only their thoughts. In its current form, the technology helps patients overcome their impairment using surgical brain implants of electrode arrays. Moved by the patients' plights, Shapiro sought to develop noninvasive methods of monitoring and manipulating neural activity in the brain.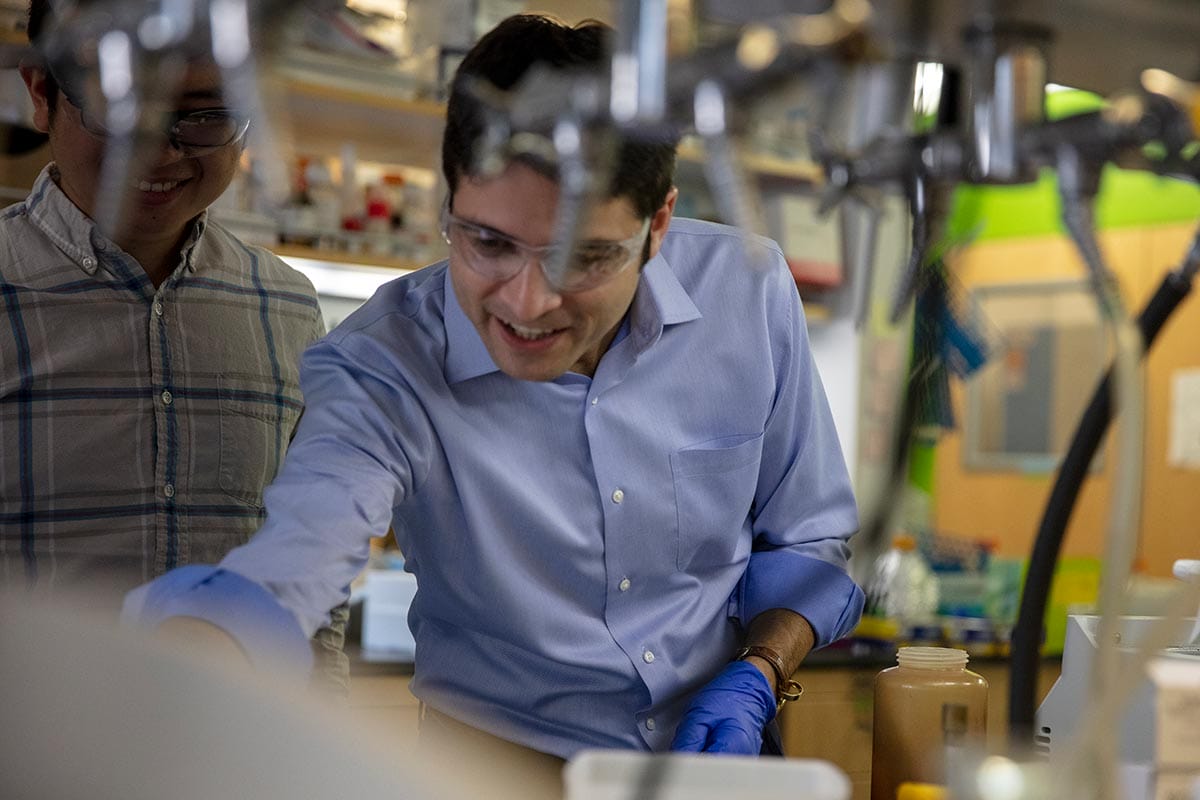 During a research fellowship at UC–Berkley, the bioengineer took gas-permeable protein shells (known as gas vesicles) cultivated from bacteria and injected them into living mice, allowing for noninvasive and resolution ultrasound monitoring.
Shapiro's findings have been published in Nature and have paved the way for the development of noninvasive diagnostic tools to monitor and manipulate the mammalian microbiome — the complement of microbes that cohabit the bodies of mammals. That work is preliminary proof that a focused ultrasound could someday be used to remotely monitor and control engineered microbial cells used as therapeutic drugs.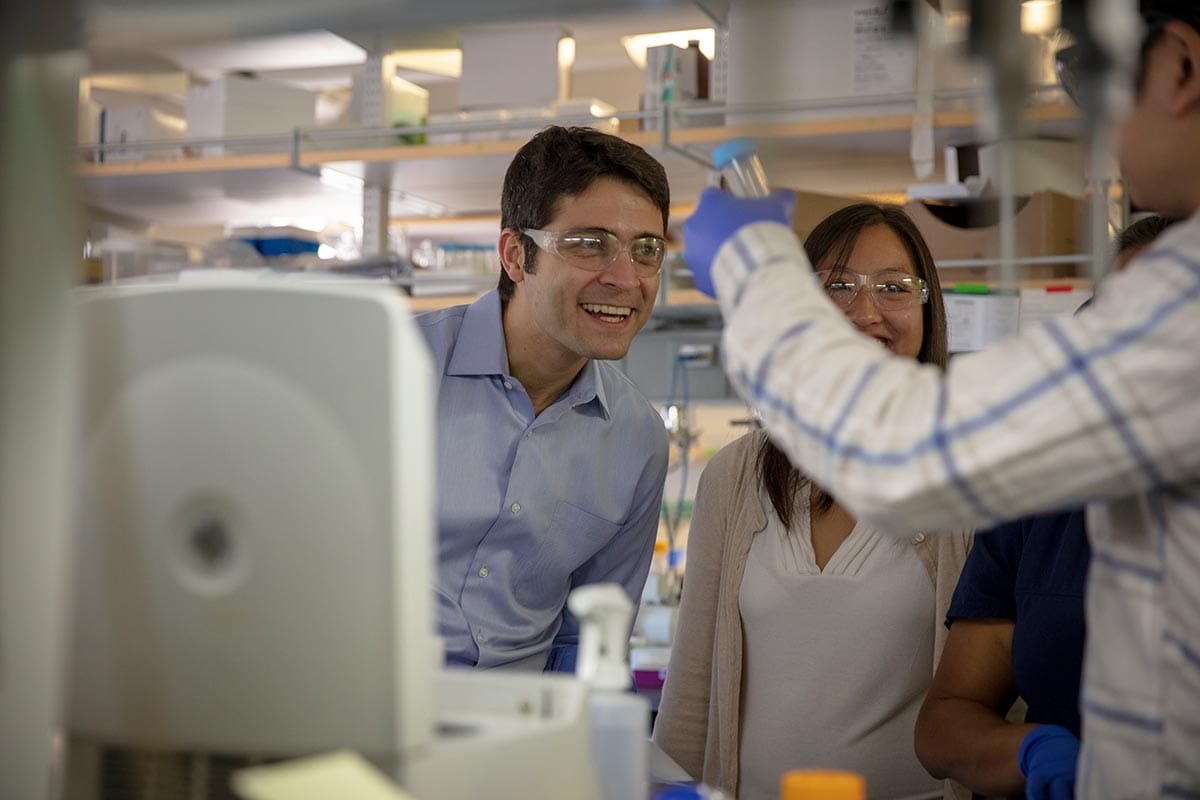 Awards and Accomplishments
David and Lucile Packard Fellowship for Science and Engineering (2016)
Sontag Foundation Distinguished Scientist Award (2016)
Pew Scholarship in the Biomedical Sciences (2016)
DARPA Young Faculty Award (2014)
Burroughs Wellcome Career Award at the Scientific Interface (2013)
Miller Research Fellow, UC, Berkeley (2011)
Follow Mikhail G. Shapiro
Jury Members
2019 Vilcek Prize for Creative Promise in Biomedical Science
Heran Darwin
Professor of Microbiology, New York University School of Medicine
Laurie Dempsey
Senior Editor, Nature Immunology, Nature Publishing Group
Yibin Kang
Warner-Lambert Parke-Davis Professor of Molecular Biology, Princeton University
Harmit S. Malik
Principal Investigator, Fred Hutchinson Cancer Research Center
Peter Palese
Horace W. Goldsmith Professor and Chair of Microbiology, Professor of Medicine, Icahn School of Medicine at Mount Sinai
Leslie Vosshall
Robin Chemers Neustein Professor, The Rockefeller University
Jedd Wolchok
Lloyd J. Old Chair for Clinical Investigation, Memorial Sloan Kettering Cancer Center