Born in St. Petersburg, Russia, to mechanical engineers, Polina Anikeeva was exposed to science at a young age. But it was at a summer research course in New York where she got a taste for molecular biology and American academia, setting her down a path toward brilliant biomedical breakthroughs.
The U.S. seemed like a magical place, where anything was possible.
Anikeeva enrolled in doctoral work at MIT, where she studied optoelectronics — developing a class of light-emitting devices, based on nanomaterials, used in displays. Her designs were licensed by a company that supplied optical parts to television manufacturers, which has since been acquired by Samsung.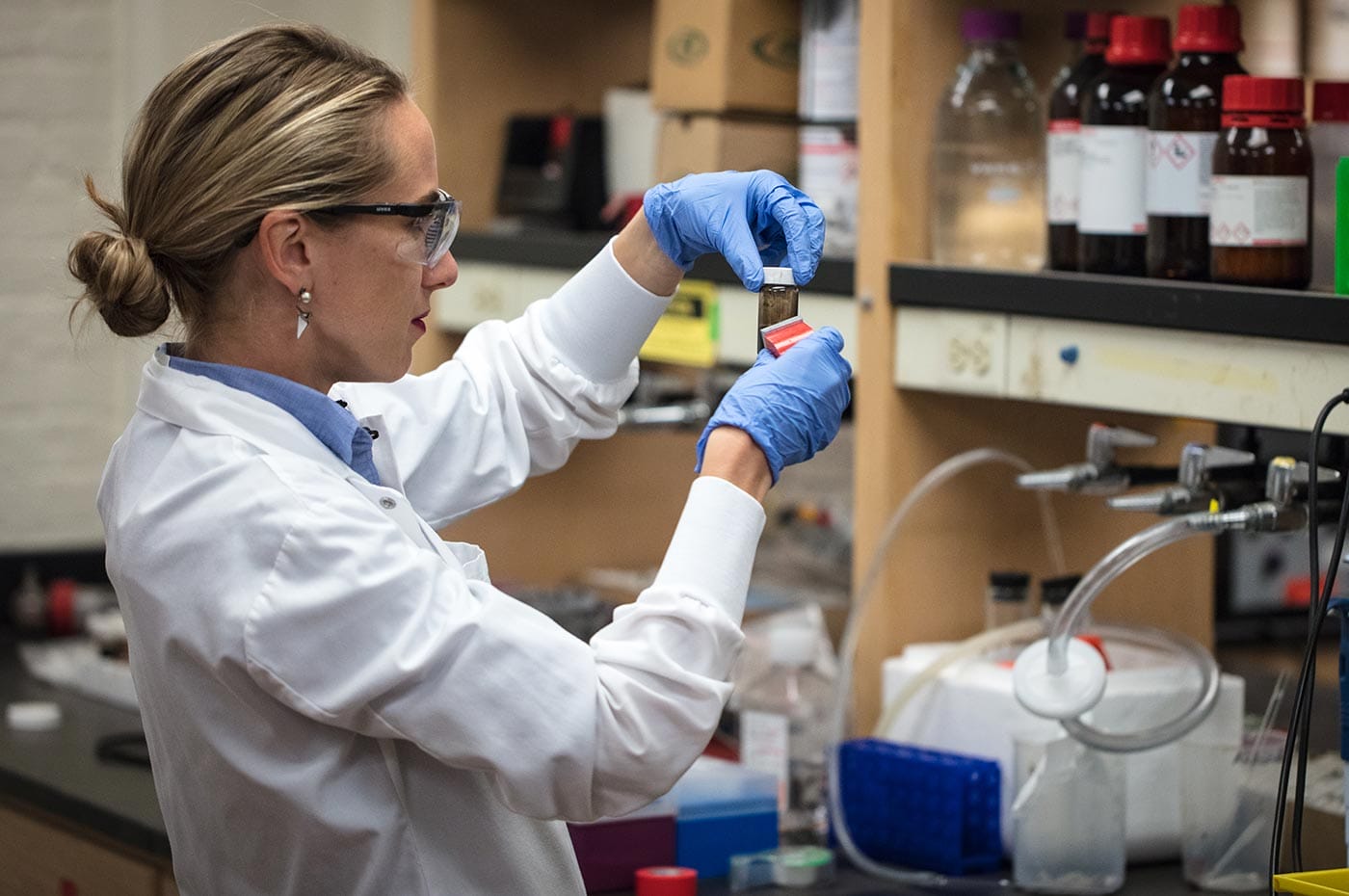 But Anikeeva yearned for fresh challenges. "Rather than improving devices, I wanted to create them," she says.
During a postdoctoral stint, Anikeeva fashioned implants that allowed neuroscientists to stimulate neurons with light and record their activity in freely moving, rather than sedated, animals — a major technical coup. She soon realized, however, that the implants were cumbersome and, made of metal and glass, had limited compatibility with the comparably elastic nervous system.
So she built implantable probes from flexible, hair-thin polymer fibers that approximate the brain's mechanical properties and account for its diverse signaling functions. Two years later she repeated the feat with stretchable, resilient fibers, paving the way for sophisticated studies of spinal cord injury and recovery.
Building on those findings, Anikeeva developed a system of wireless deep brain stimulation: one that harnesses the ability of a magnetic field to elicit the firing of brain cells in mice. The system represents a noninvasive prototype that could help researchers unravel the neuronal underpinnings of brain disorders and someday help treat recalcitrant psychiatric and neurological diseases like Parkinson's disease — without the bulky electrodes currently employed.
Awards and Accomplishments
Sanofi Biomedical Innovation Award
NSF CAREER Award
DARPA Young Faculty Award
Dresselhaus Fund Award
Jury Members
2018 Vilcek Prize for Creative Promise in Biomedical Science
Iannis Aifantis
Professor and Chair of the Department of Pathology, New York University School of Medicine
Heran Darwin
Professor of Microbiology, New York University School of Medicine
Laurie Dempsey
Senior Editor, Nature Immunology, Nature Publishing Group
Yibin Kang
Warner-Lambert Parke-Davis Professor of Molecular Biology, Princeton University
Peter Palese
Horace W. Goldsmith Professor and Chair of Microbiology, Professor of Medicine, Icahn School of Medicine at Mount Sinai
Leslie Vosshall
Robin Chemers Neustein Professor, The Rockefeller University
Jedd Wolchok
Lloyd J. Old Chair for Clinical Investigation, Memorial Sloan Kettering Cancer Center