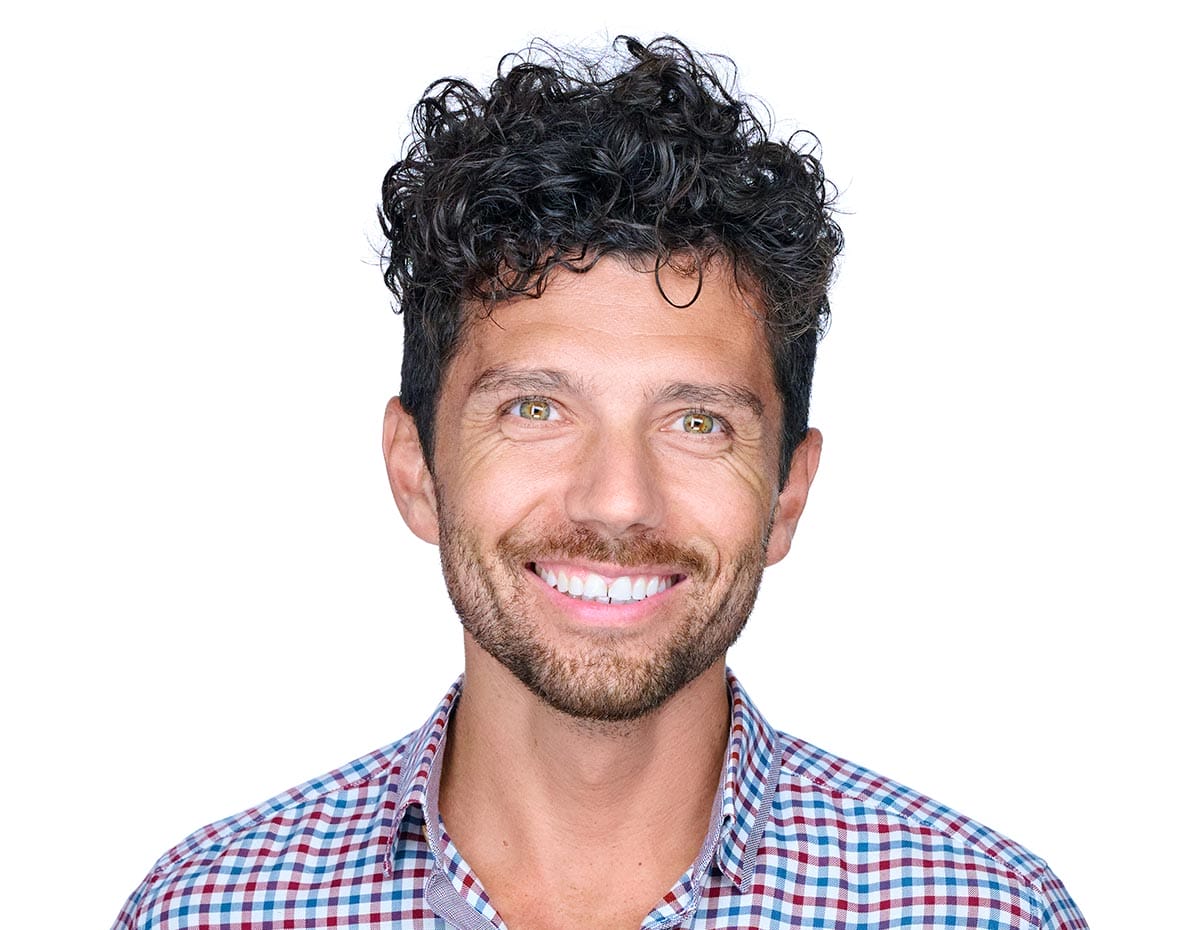 Edward Chouchani was born in Canada but grew up around the world, spending time in Greece, Cuba, and Thailand during his childhood and adolescence. Chouchani's father had been born in Cairo, Egypt, and immigrated to Canada, where he coordinated a linguistics program between Canadian universities and schools around the globe. The family led a peripatetic existence, which fostered an innate curiosity in the young Chouchani and a desire to live and study abroad.
"The extent to which I am adventurous—in science or life—probably has something to do with my upbringing," he says. "Living in different countries engenders an inclination to be comfortable in unfamiliar surroundings, and to be comfortable not knowing the answer to every question while at the same time being aggressively curious. I think that my scientific taste, and my scientific career to date, have been shaped by these same instincts."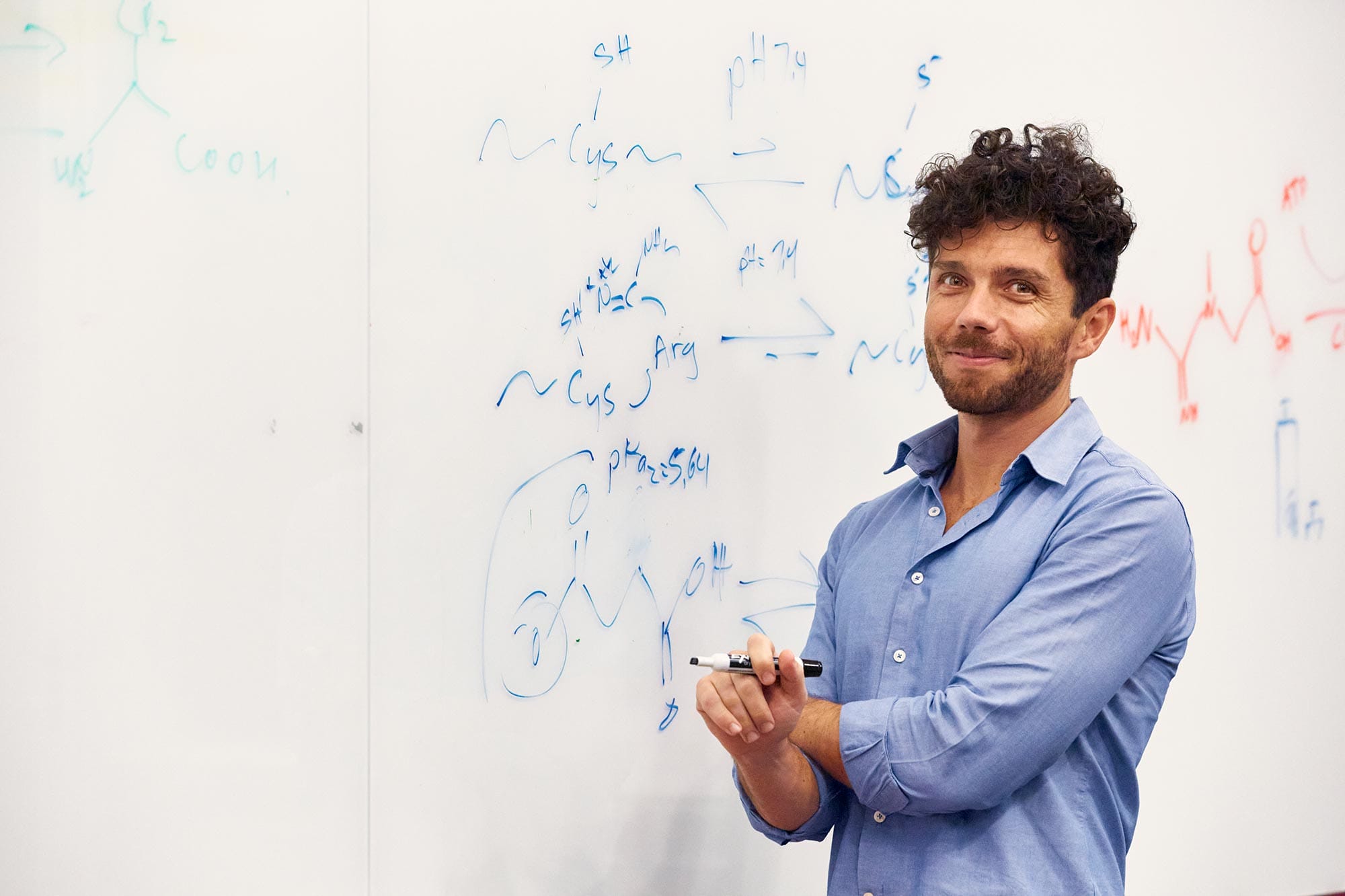 Chouchani's inquisitiveness led him to pursue a career exploring the intricacies of human metabolism. As a research scientist and an associate professor at the Dana-Farber Cancer Institute and Harvard Medical School, he uses mass spectrometry and biochemical approaches to understand how metabolites regulate cellular function.
Some of the best science comes from challenging assumptions. By studying metabolites and the way they interact with proteins in cells, Chouchani hopes to build understanding of the physical and chemical interactions that underlie the development of disease. His work has inverted scientists' understanding of the function of the metabolite succinate; Chouchani's research has discovered that rather than being a byproduct of cellular energetics, succinate regulates a range of key physiological processes.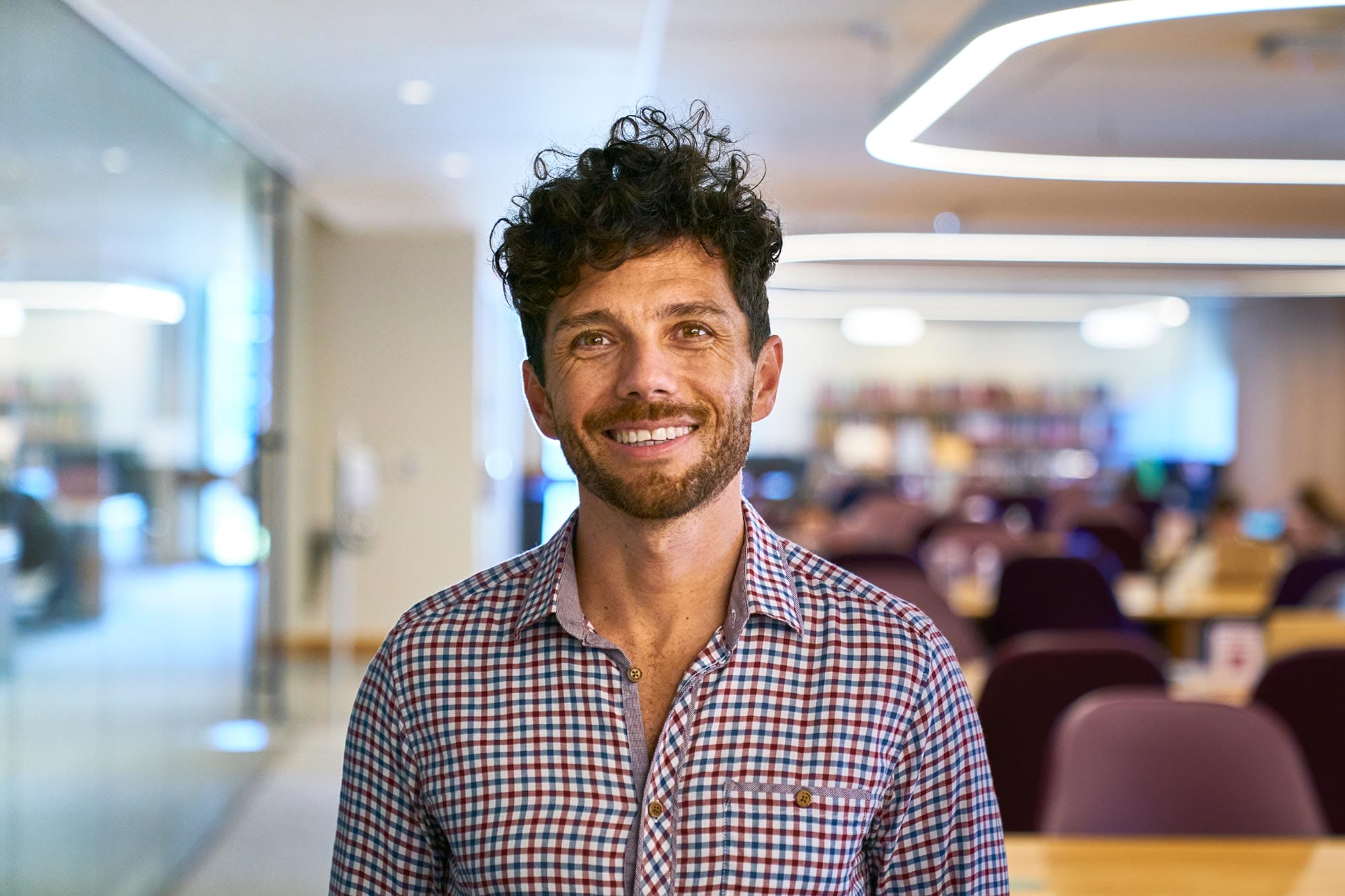 Chouchani's goal is to leverage the mechanisms his research discovers to better understand cellular degeneration and regeneration, and to develop drugs and therapeutics for metabolic, inflammatory, and metastatic diseases. In alignment with this goal, Chouchani is a cofounder of Matchpoint Therapeutics, a biotechnology company focused on the discovery and development of precision medicines.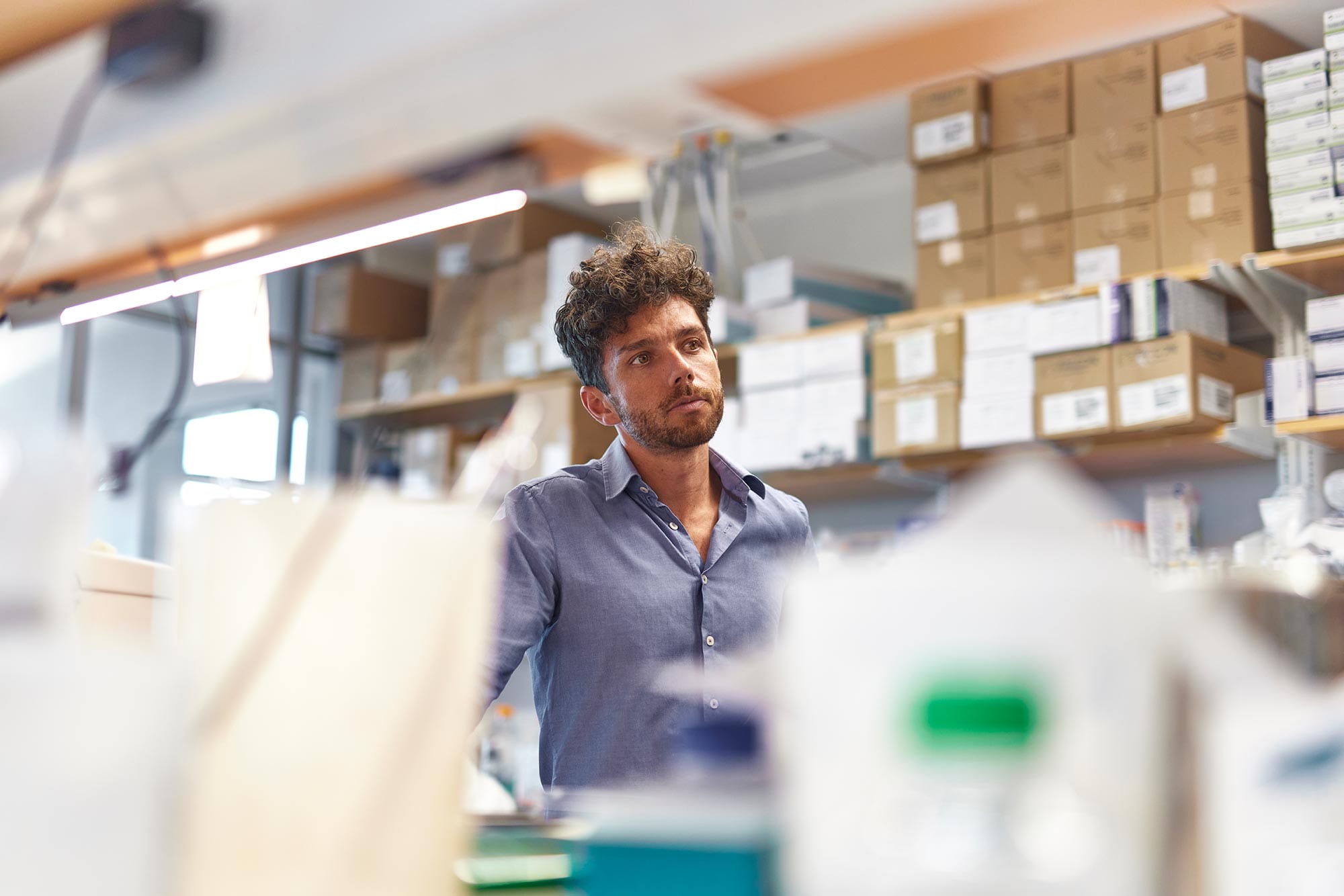 Awards and Accomplishments
Pew Scholar, Pew Charitable Trust (2021)
Helmholz Association Young Investigator in Diabetes Award (2021)
Armen H. Tashjian, Jr. Award for Excellence in Endocrine Research, Harvard T.H. Chan School of Public Health (2021)
Rising Star in Physiology, August Krogh Society, University of Copenhagen (2019)
Early Career Research Award, Biochemical Society (2016)
Outstanding Postdoctoral Fellow Travel Award, Harvard Medical School (2015)
Future of Science Fund Scholarship, Keystone Symposia (2014)
Hot Topic Speaker Award, Gordon Research Conference Nitric Oxide Meeting (2014)
Best Poster Prize, Gordon Research Conference Cardiac Regulatory Mechanisms Meeting (2012)
Senate Medalist, Carleton University (2008)
Top Business Proposal, Carleton University Biotech Business Competition (2006)
Jury Members
2023 Vilcek Prize for Creative Promise in Biomedical Science
Heran Darwin
Professor, Department of Microbiology, New York University
Laurie Dempsey
Senior Editor, Nature Immunology, Nature Publishing Group
Viviana Gradinaru
Professor of Neuroscience and Biological Engineering, California Institute of Technology
Yibin Kang
Warner-Lambert/Parke-Davis Professor of Molecular Biology, Princeton University
Harmit S. Malik
Professor and Associate Director Basic Sciences Division, Fred Hutchinson Cancer Research Center
Luciano Marraffini
Kayden Family Professor, The Rockefeller University
Jedd Wolchok
Lloyd J. Old/Virginia and Daniel K. Ludwig Chair in Clinical Investigation, Memorial Sloan Kettering Cancer Center