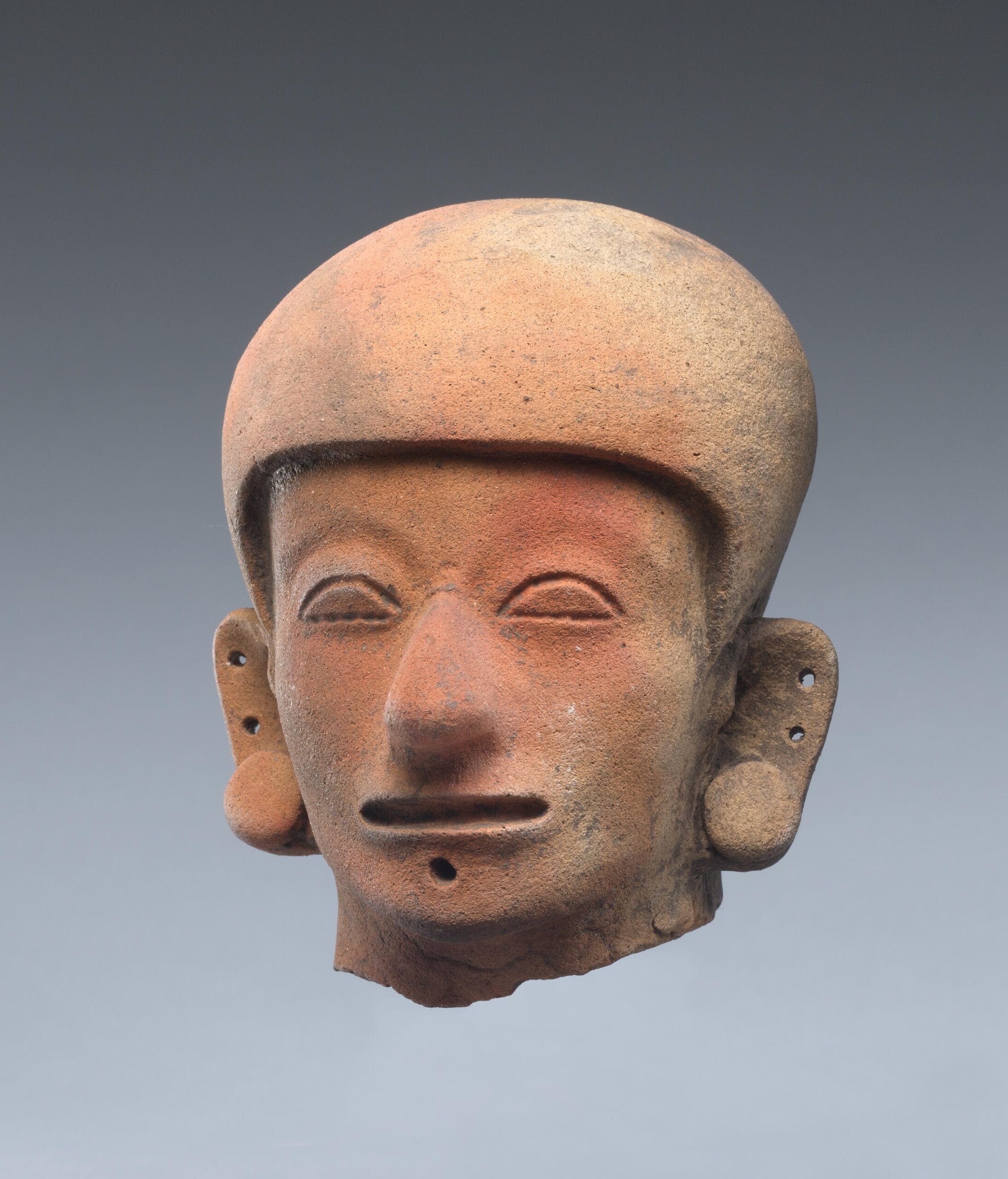 About the Object
This work depicts the head of a human figure with an elaborate helmet or hairstyle, akin to both the Valdivia and Chorrera traditions, as well as earplugs. The Tumaco are known for their individualistic forms. Therefore, this particular work may represent a specific individual. The piece may also have been adorned in the past with worked metal such as gold or platinum.
Additional Information
Located just north of today's border between Colombia and Ecuador among the humid forest, mangrove swamps, and islands along the Pacific Coast, the Tumaco–La Tolita relied on maritime resources complemented by the cultivation of crops such as maize, manioc, and squash. They would also occasionally construct raised fields, to increase yields, and artificial mounds reaching eight meters (about 26 feet) in height, likely used for elite residences or ceremonial buildings. The major phases of the Tumaco–La Tolita tradition began around 600 BCE and would endure nearly a thousand years, until about 350 CE. Some archaeologists, however, argue that the Tumaco–La Tolita may have endured until 600 CE, though by this time the tradition is understood to have been in major decline and may have already lost cultural cohesion.
[Throckmorton Fine Art, New York, NY];
The Jan T. and Marica Vilcek Collection, 2002-2010;
Gift to The Vilcek Foundation, 2010;
You may also be interested in