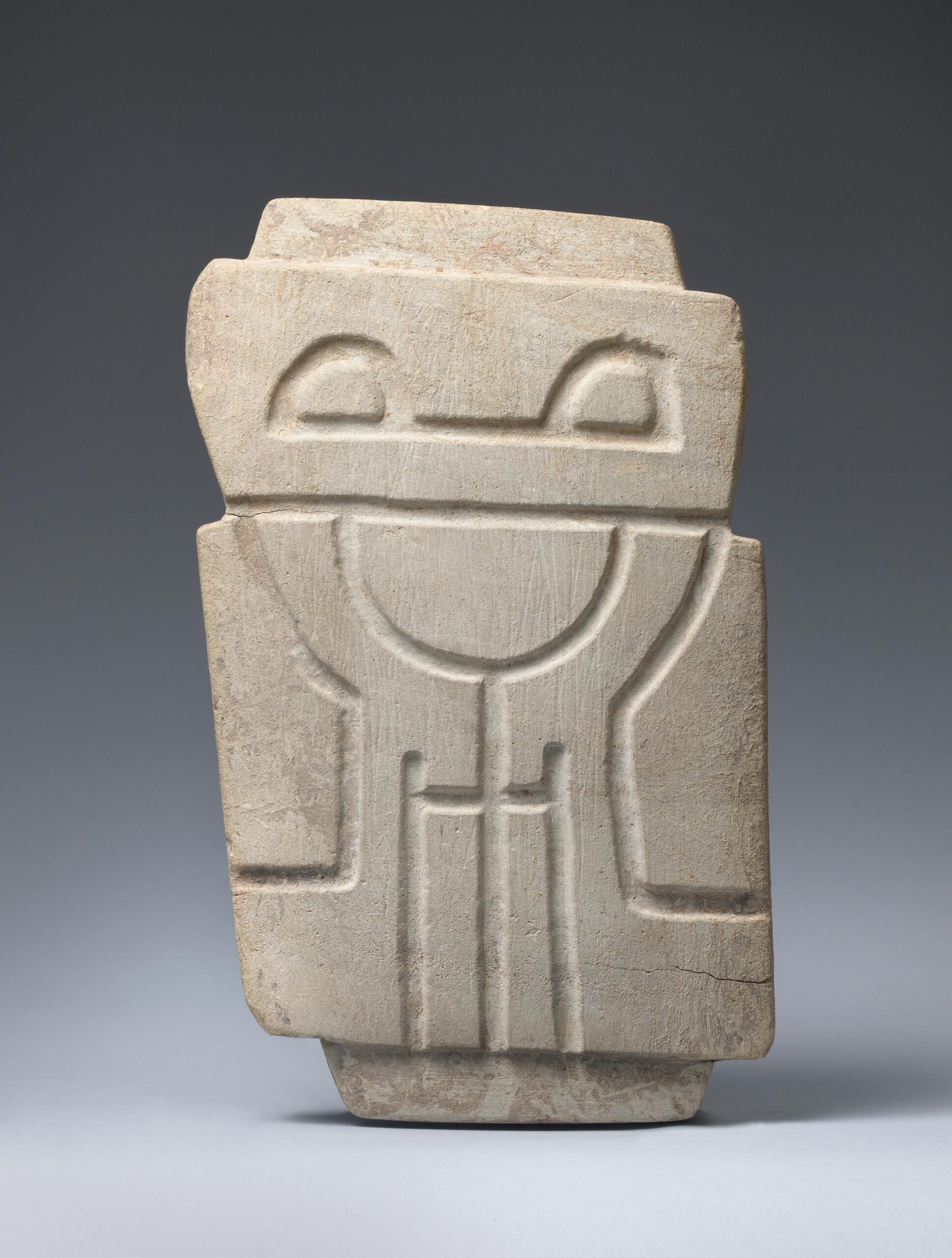 About the Object
The Valdivia culture, originating in what is now Ecuador, endured for nearly two millennia, from around 3500 BCE until 1900 BCE. The stela here is identified with what scholars call the Valdivia 8 Piquigua Phase and portrays a human-like figure in stylized owl/avian form, carved from a pale gray stone. These types of objects were most likely associated with shamanistic rituals related to the maintenance of elite power and communication between the physical and spiritual realms.
Additional Information
The Valdivia culture relied on a mixed agricultural economy centered upon cultivating crops such as maize, beans, manioc, chili peppers, and gourds in tandem with hunting and fishing and the gathering of wild plants. This agricultural foundation allowed the Valdivia to construct ceremonial centers, boasting plazas and elaborate elite burials associated with shamanistic practices, communal meals, and the ingestion of psychotropic substances. Additional evidence indicates that the Valdivia were engaged in long-distance maritime and terrestrial trade into the Amazon basin. Indeed, Valdivia settlements on the Puná and La Plata islands also reveal that their vessels were capable of voyages into the open Pacific Ocean.
[Throckmorton Fine Art, New York, NY];
The Jan T. and Marica Vilcek Collection, 1997-2010;
Gift to The Vilcek Foundation, 2010;