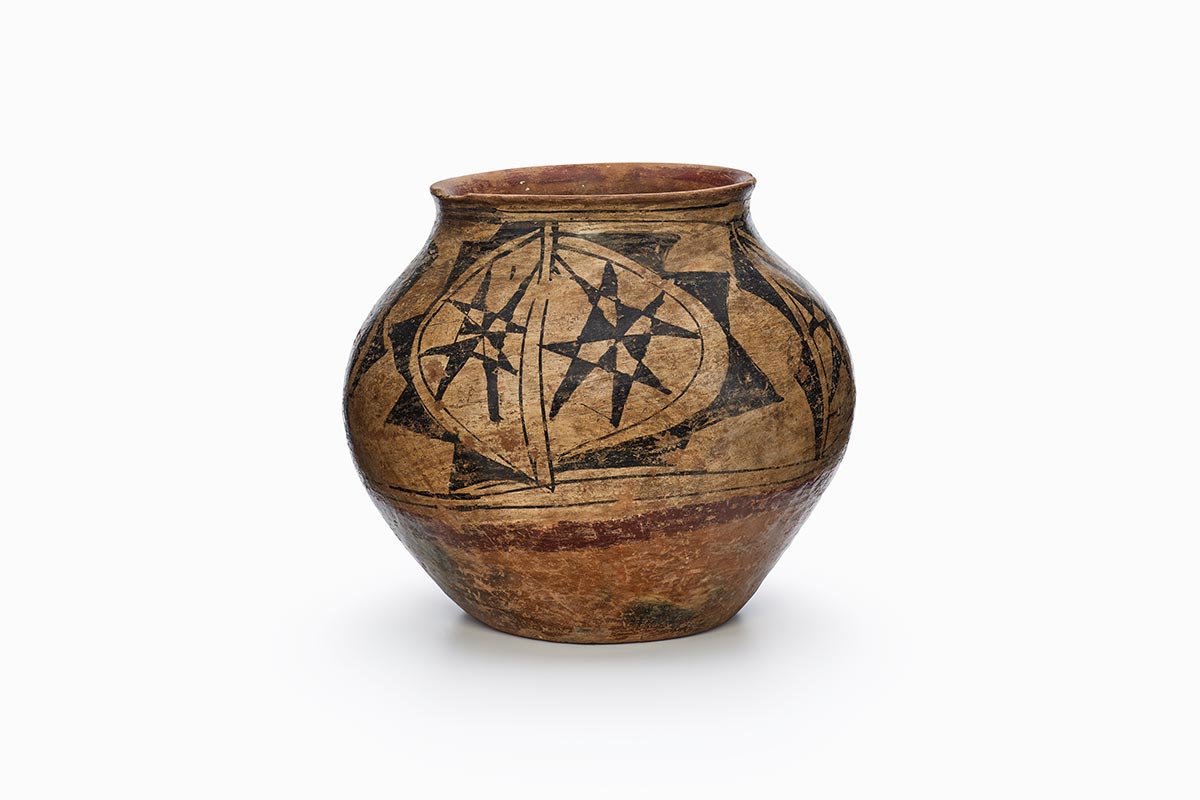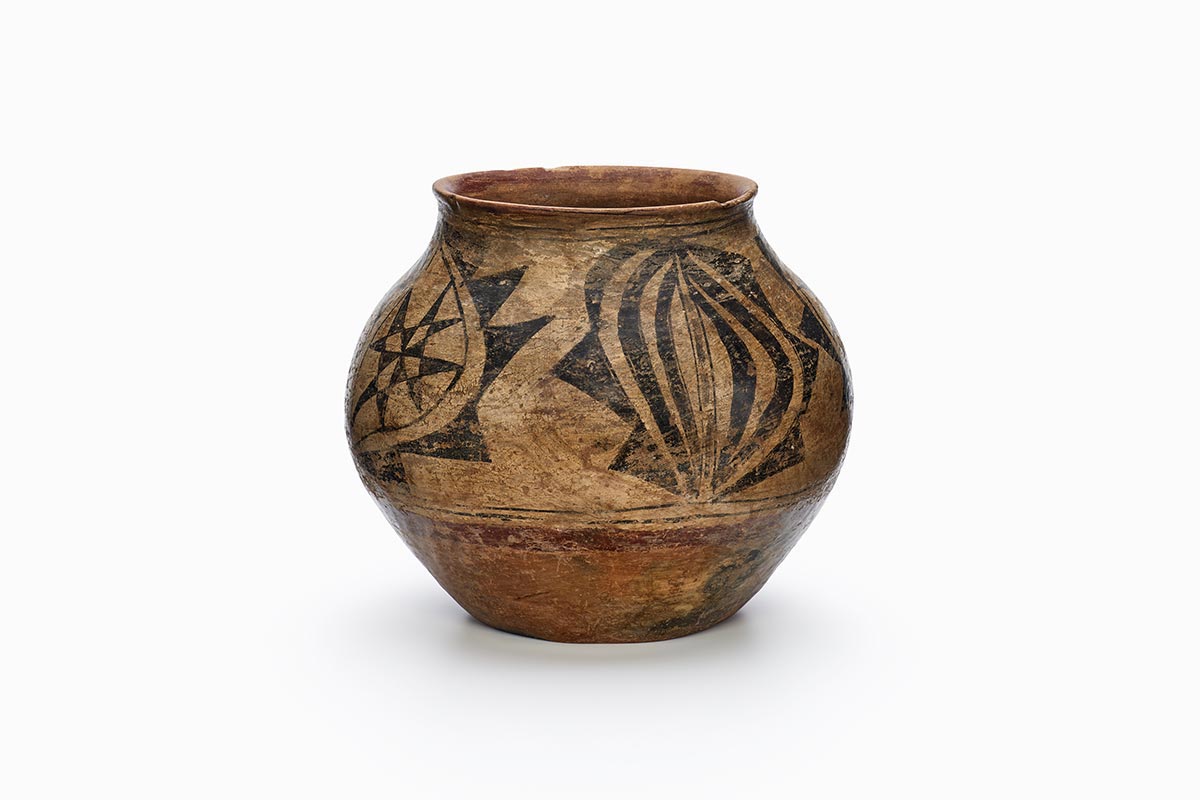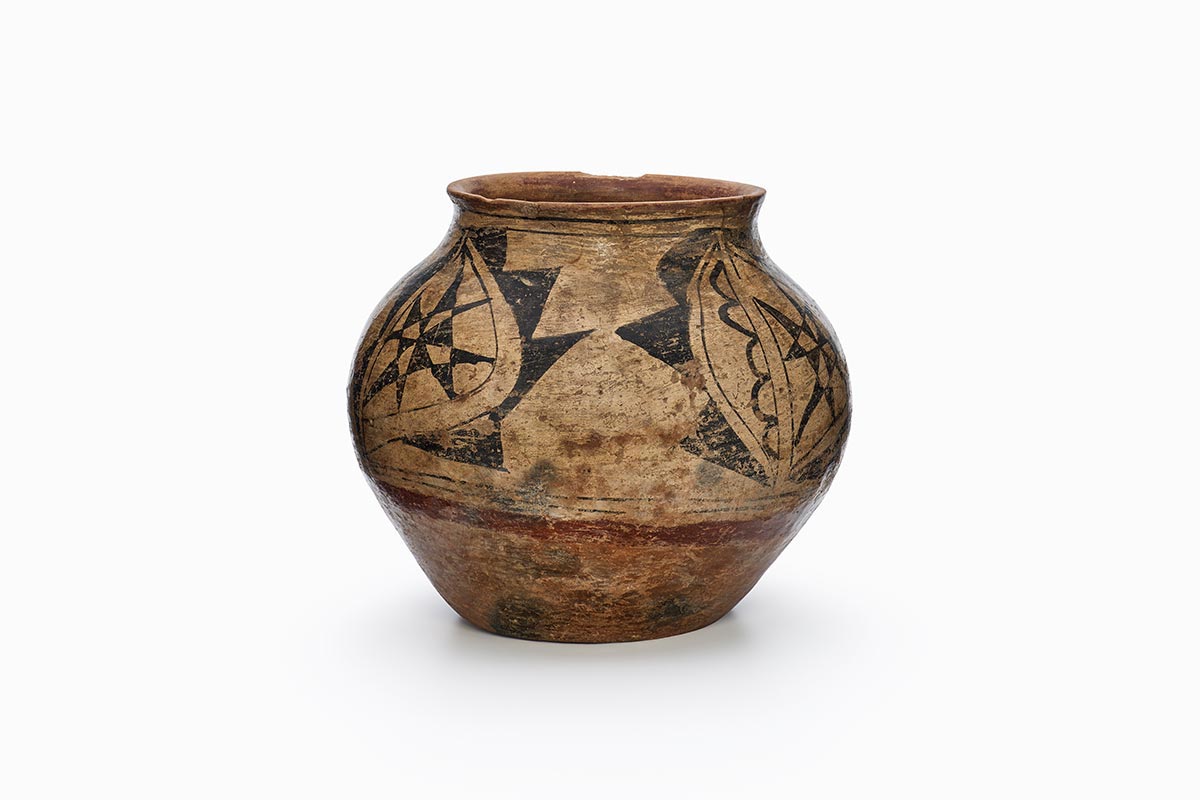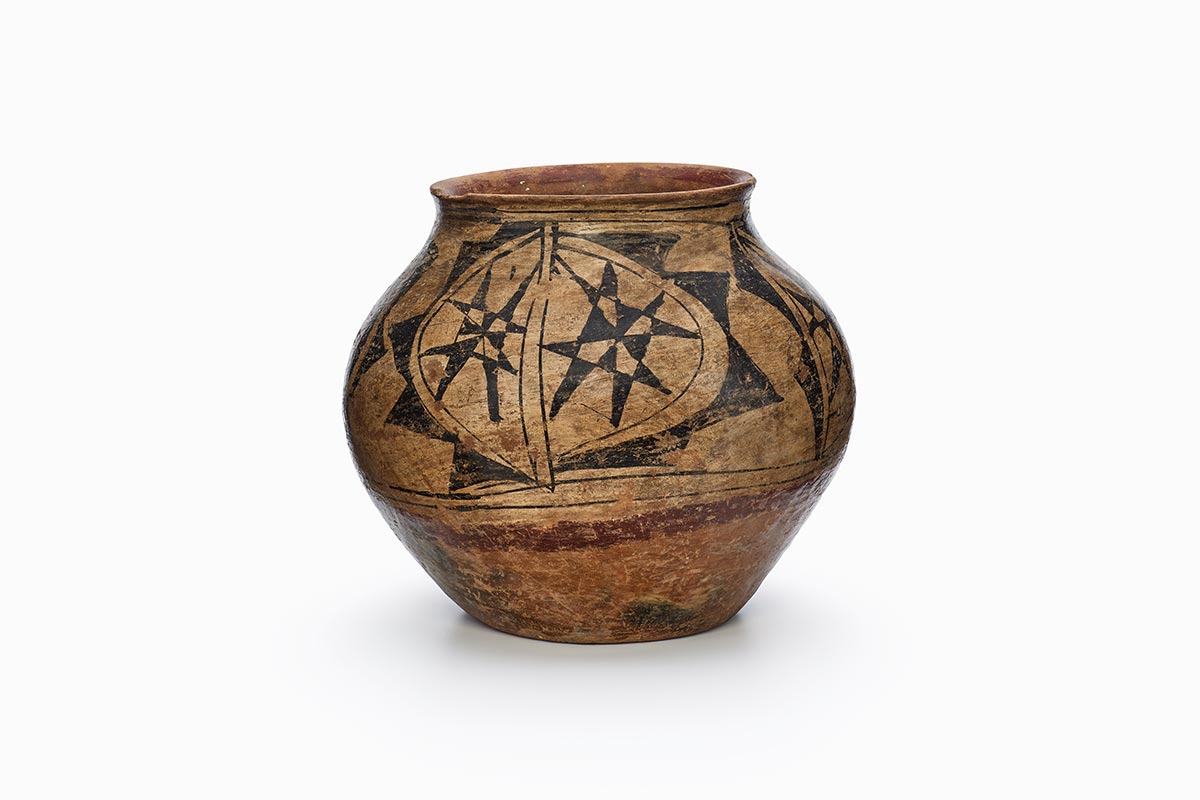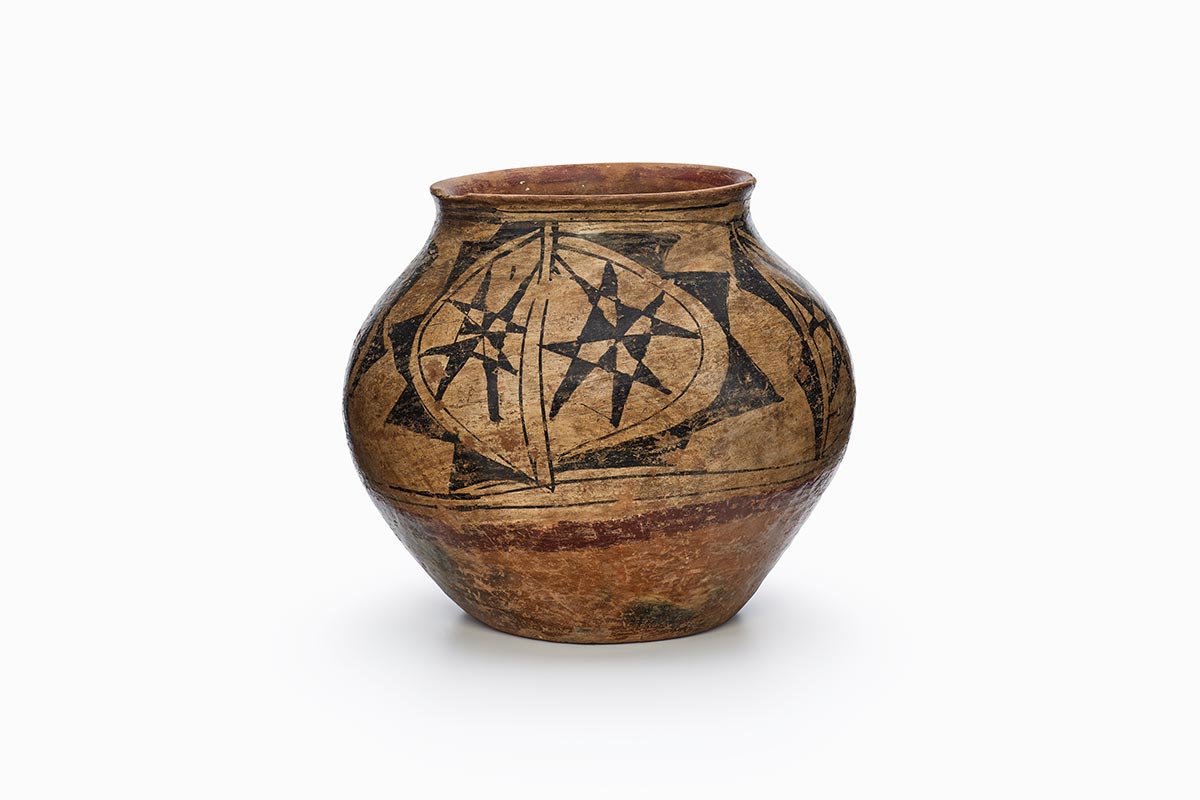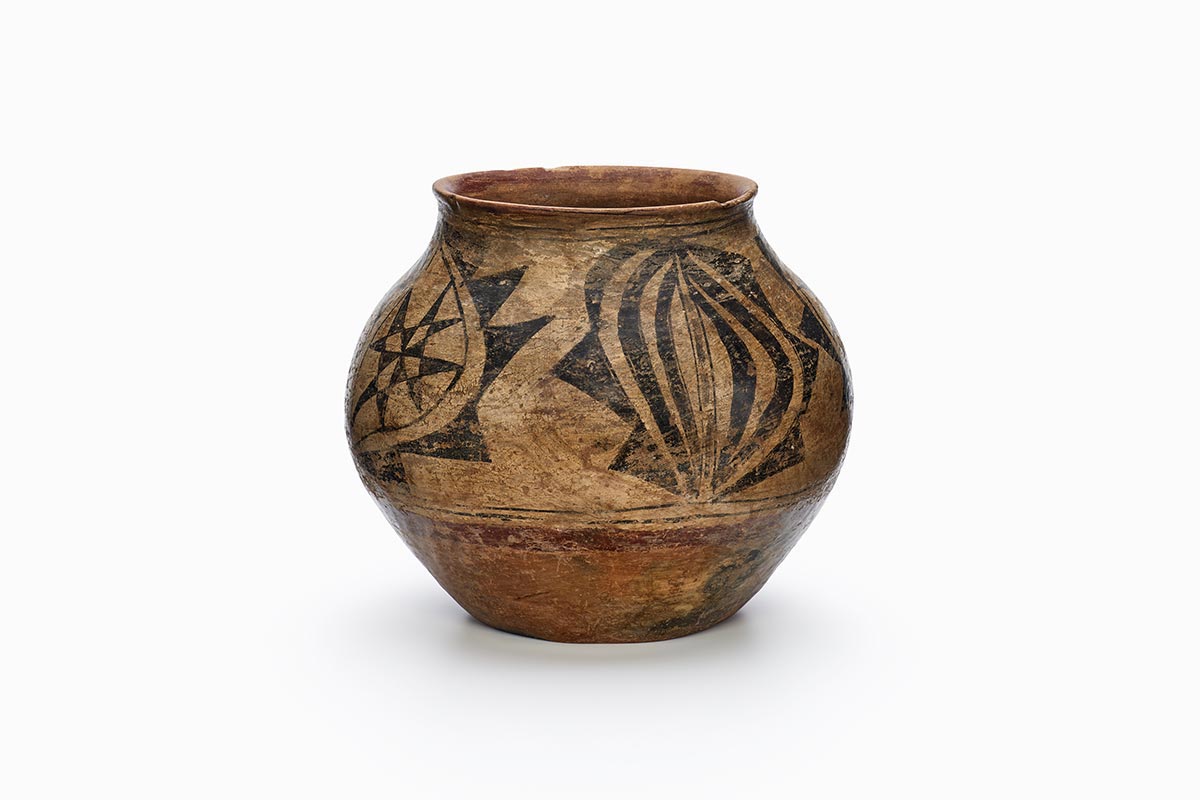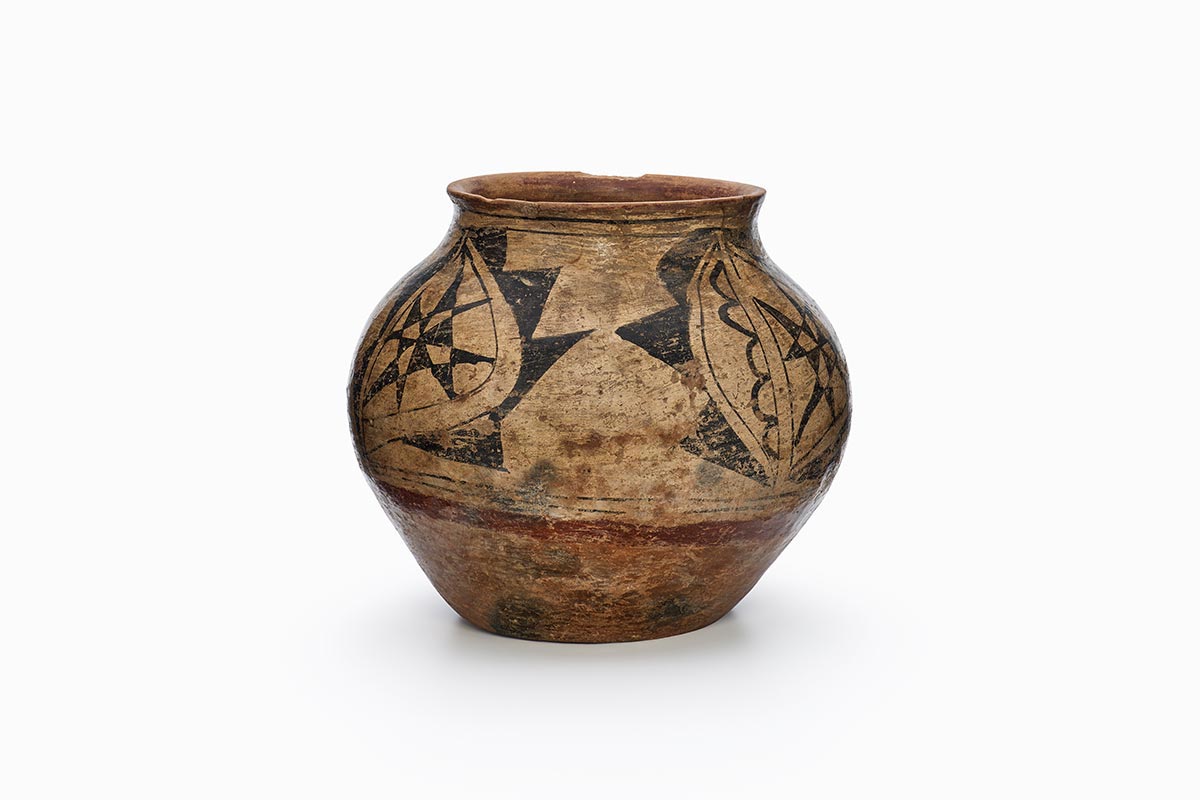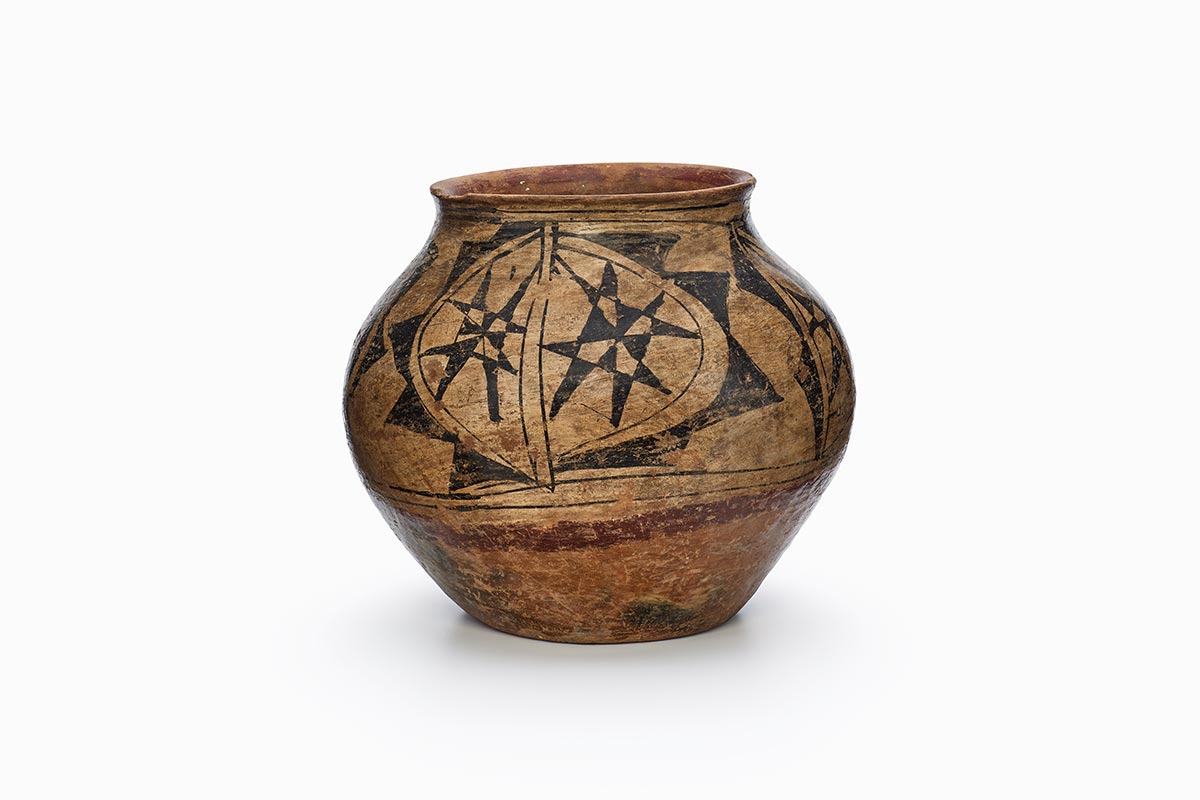 About the Object
This three-color Santa Ana polychrome water jar features white slip with black and red painted decoration. The bulbous form of this Santa Ana polychrome water jar begins with an outward flaring red rim and double black framing lines. The all-over design of this vessel consists wavering vertical black bands and triangles. Alongside are prominent eight-point star-like motifs. Beneath are additional framing lines and black fire clouds.
Additional Information
The Pueblo of Santa Ana, also known as Tamaya, is located in north central New Mexico alongside the Rio Grande River. For the Pueblo residents, their home alongside the river and views of the Sandia Mountains connects them to their ancestors. Their water source ties into their traditions of dances, pottery, and the active cultivation of their land.
Unknown Artist;
Larry Frank Collection, Arroyo Hondo, NM;
[Morning Star Gallery, Santa Fe, NM];