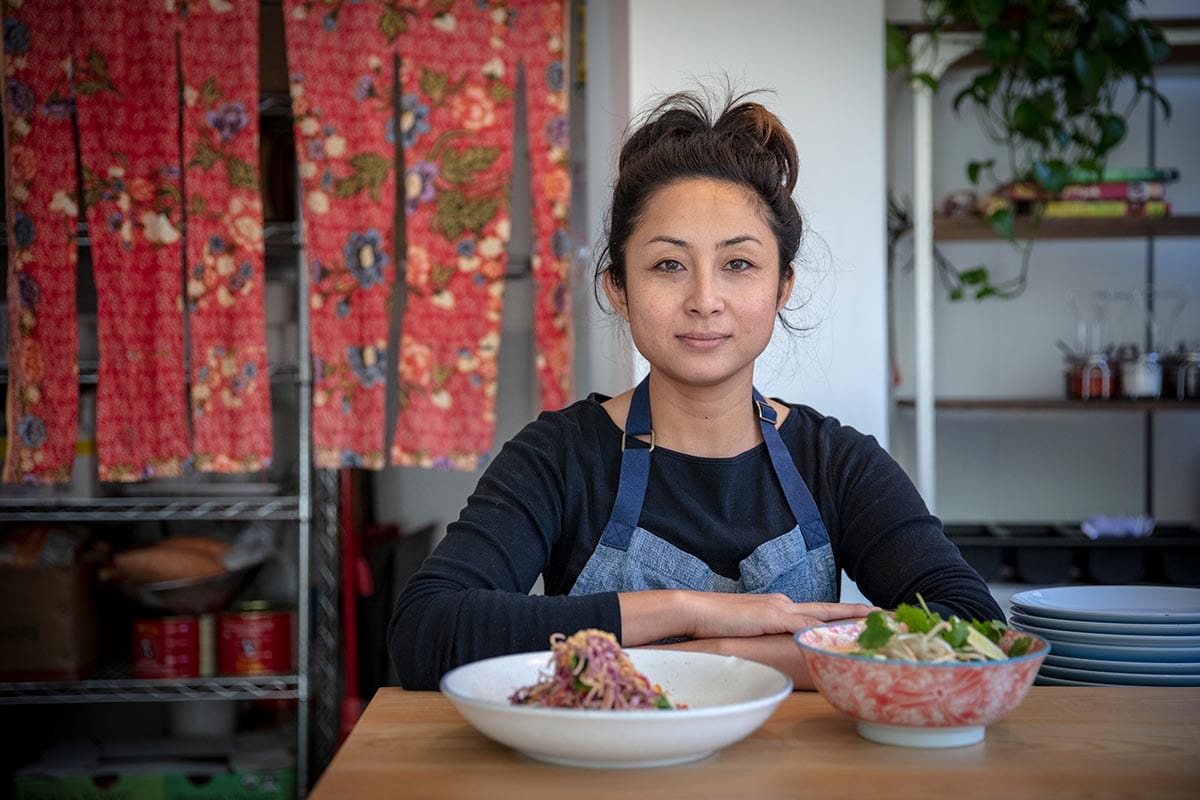 Space was tight and entertainment options sparse in the one-bedroom apartment that Nite Yun and her family shared after fleeing the Cambodian genocide. While her two brothers  played and her father clocked hours at a Chinese restaurant, Yun would join her mother in the kitchen: chopping lemongrass, gutting fish, sharpening knives.
Those skills and recipes form the foundation of Yun's hit Oakland restaurant, Nyum Bai, which translates to "Let's eat!" and now hosts a mix of Cambodians and non-Cambodians alike — who feast on Yun's homemade curries, noodles, soups, and more.
Born in a refugee camp in Thailand, Yun was 2 when she came to America after a church sponsored the family's immigration.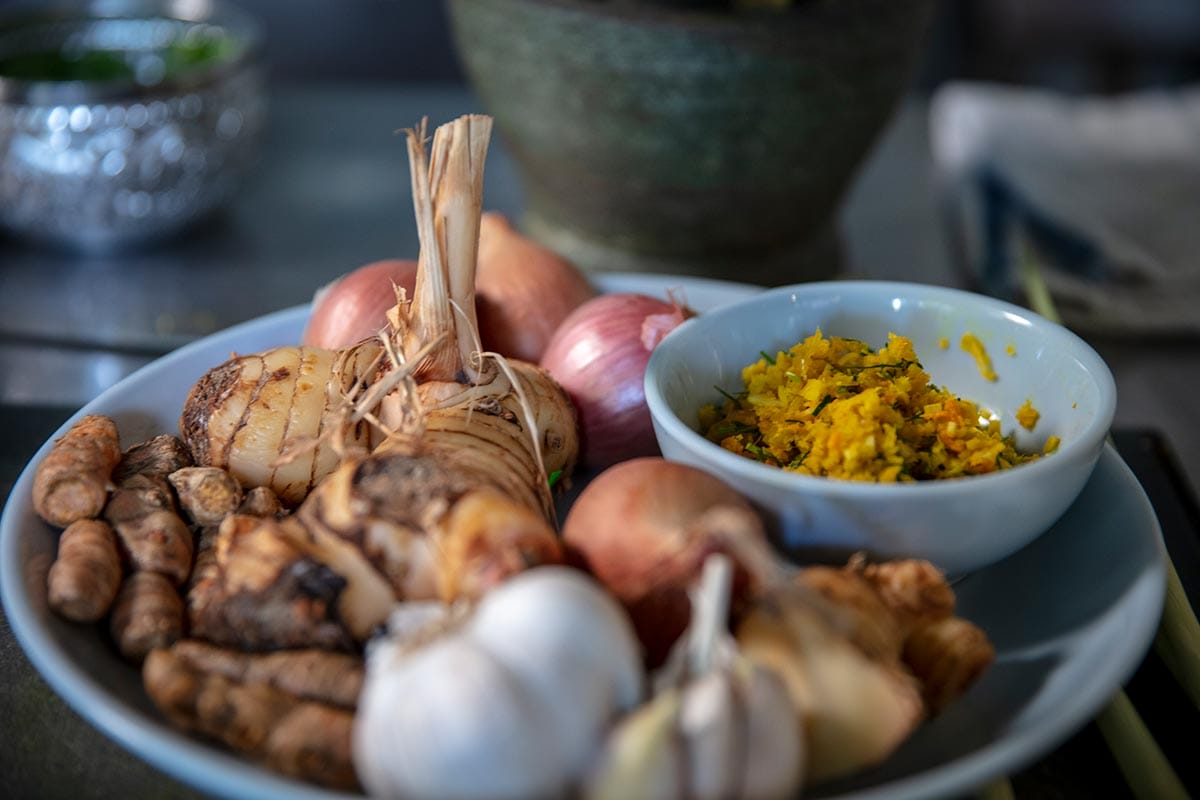 For years, Yun didn't know where she belonged. Her family's Stockton, California, apartment was filled with 1960s Cambodian rock and the scents of Yun's mother's cooking. But when in public school, Yun realized how different her family was. She had to learn English, and was introduced to new foods like McDonald's and pizza.
In 2005, Yun traveled to Cambodia in search of her roots. But many Cambodians she met pointed out her accent, her light skin, her Western dress, her foreign behavior — to them, she wasn't a true Cambodian.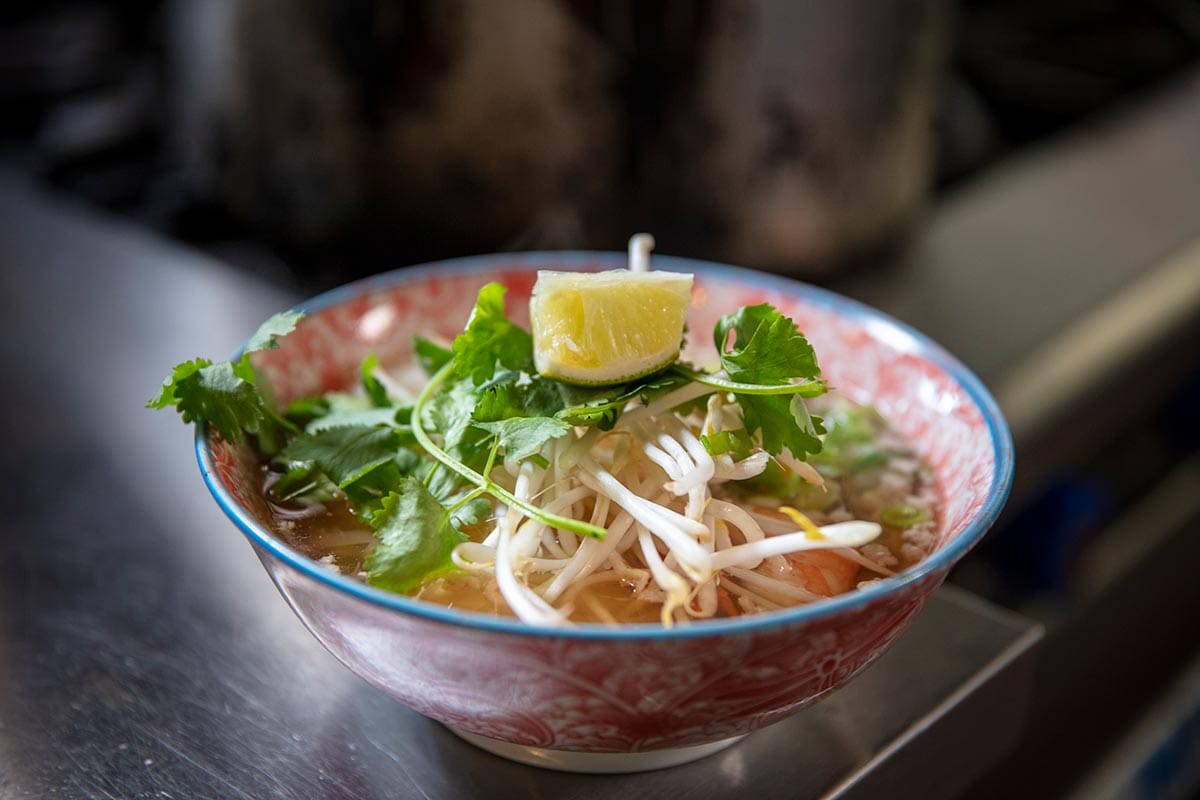 After returning to the U.S., she realized she didn't need to choose a single cultural identity. By this point, Yun was living in San Francisco, where she delighted in the city's diversity of foods but couldn't find an authentic Cambodian restaurant. Yun decided to change that, recreating the dishes of her youth and going back to Cambodia to interview chefs about their favorite recipes.
Nyum Bai has opened eyes to the authentic flavors of her homeland while providing a meeting point for a generation of Cambodian refugees who have always seen Northern California as home.
Awards and Accomplishments
Food and Wine's "Best New Chefs" List (2019)
Zagat's "10 Under the Radar Chefs to Know in SF" List (2018)
Bon Appetit's "Hot 10" Restaurant List (2018)
Three-star Eater review (2018)
Eater's Breakout Star of the Year (2018)
Jury Members
2019 Vilcek Prize for Creative Promise in Culinary Arts
Jenny Z. Dirksen
National Director, Chef & Culinary Professional Relations, Share Our Strength
Francis Lam
Host, The Spendid Table
Ed Levine
Founder, Serious Eats
Jordana Rothman
Restaurant Editor, Food & Wine
Farideh Sadeghin
Culinary Director, MUNCHIES / VICE