Nyum Bai, the bright, cheery restaurant founded by Creative Promise Prizewinner Nite Yun, is a testament to overcoming hardships. Her mother, while pregnant with Nite, walked across Cambodian jungles blanketed with landmines to escape the genocidal reign of the Khmer Rouge. Nite was born in a refugee camp just over the border in Thailand; when she was 2 years old, the family immigrated to California.
Her Oakland restaurant, however, bears no hint of this tumultuous past. The decor is vibrant and playful, hung with album covers of Cambodian records and custom wallpaper by Cambodian American illustrator Ratha Nou that combines Khmer singers and Oakland landmarks. It's an homage to her parents, as well as to the Cambodian golden age of the '60s and '70s in which they grew up.
"I wanted to bring back the memories of the good times," Nite says. "Not to forget the past, but to understand and let go of what happened."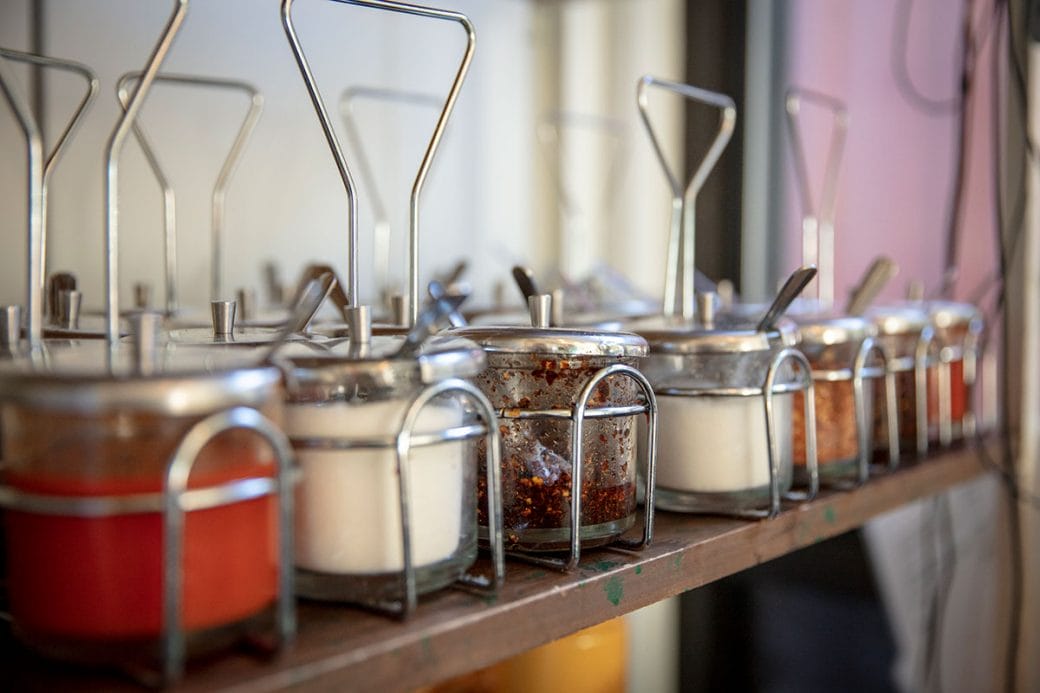 It's part of a conscious effort for Nite to recover what is in danger of being lost. Nite grew up in Stockton, California, in a tight-knit immigrant enclave. She and her family shopped at Cambodian markets and worshipped at Cambodian temples. All around her, people spoke and ate Khmer.
In fact, it was not until Nite started school that she truly became aware of American society at large and the norms outside of her neighborhood. "Growing up, I didn't know my life was not typical," Nite says. "We had dining tables and chairs that we never used. I was just used to sitting on the floor while having dinner, using my hands to eat."
Despite Nite's strong connection to her Cambodian identity, however, there was still much about her family history that was opaque. There was a lot she wanted to know—how her parents met, what their lives were like before and during the Khmer Rouge regime—and a lot her parents could not bring themselves to speak of.
"I'm still struggling today to understand my mom and dad's story of what they went through," Nite says. "I know they're still suffering. I know they're not over the trauma."
To learn more, Nite traveled to Cambodia in 2006. She had moved to San Francisco to study nursing but, partway through her training, realized it was not the right profession for her. As she was trying to figure out what she would pursue instead, Nite received a credit card in the mail and decided to book a ticket to Southeast Asia to visit her extended family; there, she was finally able to ask her questions.
Nite then had another epiphany: She was eating a bowl of kuy teav Phnom Penh, the ubiquitous noodle soup found in the capital city, when she had the idea to open a Cambodian restaurant. It had been thrilling to move to San Francisco—"a food mecca," she calls it—but after extensive eating and exploring, she realized she missed authentic, home-cooked Cambodian food, and there was nowhere in the Bay Area to get it.
Upon her return, she devoted herself to mastering Khmer cuisine. Nite grew up helping her mother in the kitchen, cooking for family and friends, and it was mostly from this cache of early childhood memories that she established her culinary foundations.
"I would call my mom for help, but it could be stressful because she doesn't have an exact measurement system," Nite says. "After a few trials, though, the memories of being in the kitchen with my mom came back to me—the techniques, the different ingredients and spices, and remembering the flavors of how it's supposed to taste helped guide me."
Nite also took subsequent trips back to Asia, striving to learn as much as she could. "The cuisine is just so broad," she says. "I want to learn from famous chefs in Cambodia, because I feel like the cuisine has been lost [during the war] and is now being revived again because the younger generation is interested and excited about being Cambodian."
Delving into Nite's culinary and family history eventually led her to opening Nyum Bai. She had received a position with La Cocina, a San Francisco-based incubator space that helps train immigrants, women, and people of color on how to start their own culinary business, and in 2014, Nite began running pop-up events in San Francisco's Mission District, and in 2017, turned it into a popular food kiosk in nearby Emeryville.
Based on those successes, Nite moved to a brick-and-mortar restaurant in the Fruitvale neighborhood of Oakland in 2018. At Nyum Bai she serves classic Cambodian dishes and street food, such as prahok ktiss, a spicy meat dip made of pork belly simmered in coconut milk and fermented fish paste and served with fresh vegetables, as well as a constantly changing list of specials to introduce American audiences to a wider selection of Cambodian flavors.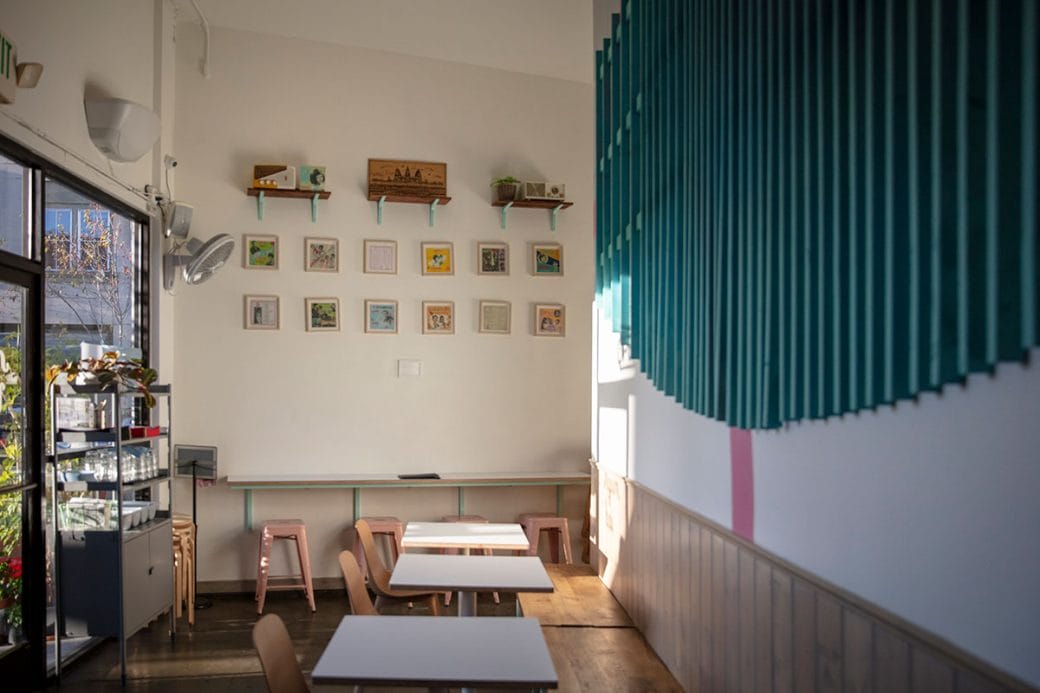 Since opening just over a year ago, the restaurant has drawn widespread critical acclaim: Nite has been listed as the Eater 2018 Breakout Star of the Year, an Eater Young Gun, and a San Francisco Chronicle Rising Chef. Additionally, Nyum Bai was named one of Bon Appetit's 10 best new restaurants in 2018.
Nyum Bai has been just as successful with diners, drawing in large crowds of enthusiastic eaters of all stripes. Nite is especially proud, however, of how the restaurant has become a hub for Cambodian Americans in the Bay Area, bringing together children of immigrants who want to learn more about the cuisine and culture, as well as expats looking for a taste of home.
She hopes, by bringing these groups together, that the community will have a chance to share their stories, heal past traumas, and connect across generations. "People here, when they come, it starts that dialogue," Nite says. "It brings back certain memories: 'I remember learning how to cook this with your grandma' or 'We had to go buy fish in the market.' It's those little details—it just opens up so much, really."