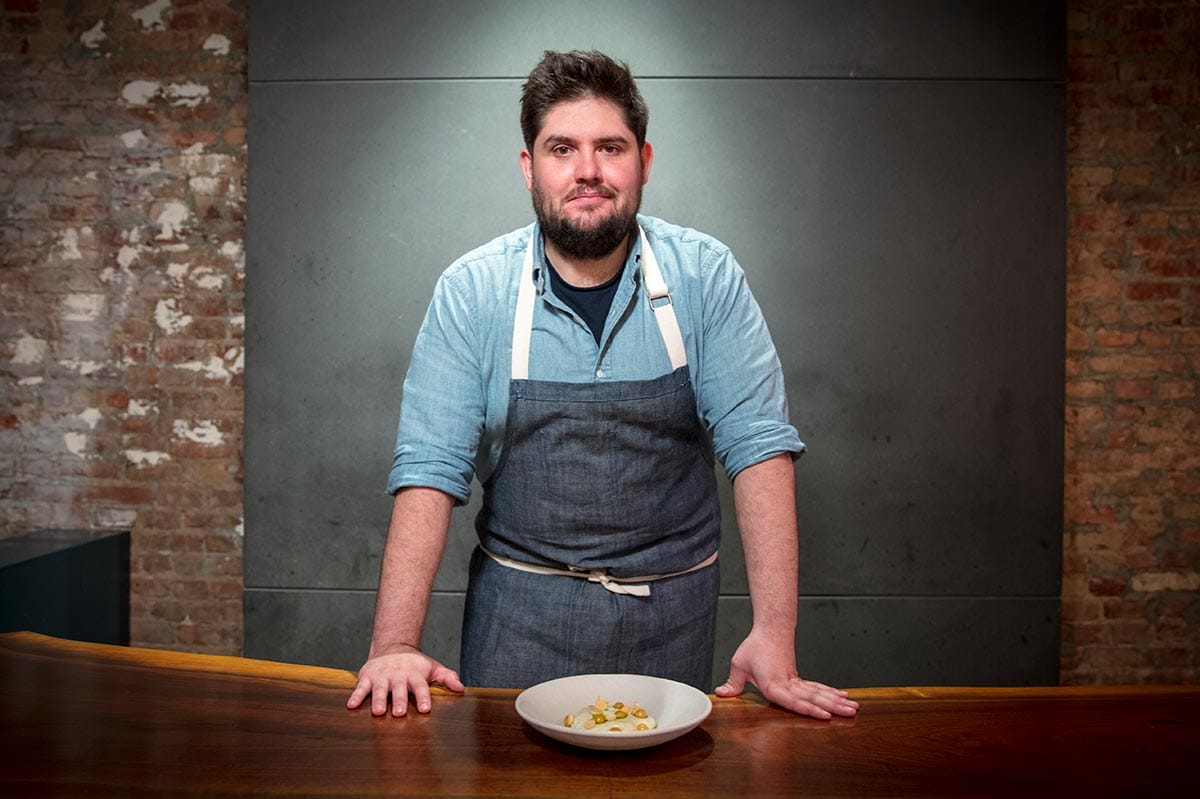 Mexican-born restaurateur Fabián von Hauske Valtierra fell hard for New York City when he was just 8 years old. His family had traveled there from Mexico City for vacation, and the rush and energy of the city exhilarated him. Most of all, he loved New York because it was so different than home. "In Mexico City, because it wasn't the safest of places, everything was very tightly controlled in a little bubble and there wasn't much going on," he says. "Here in New York City, I felt there was so much more going on and that things were so much more achievable."
He moved to New York in 2007 to enroll at the French Culinary Institute. Although he excelled at the institute, he failed to find an employer to sponsor his visa renewal, so he went abroad to work in the kitchens of Noma (Copenhagen), Fäviken (Sweden), and Attica (Melbourne).
In 2013, von Hauske made it back to the U.S. and opened Michelin-starred Contra on New York's Lower East Side. With a seasonally driven tasting menu, the restaurant was an instant hit.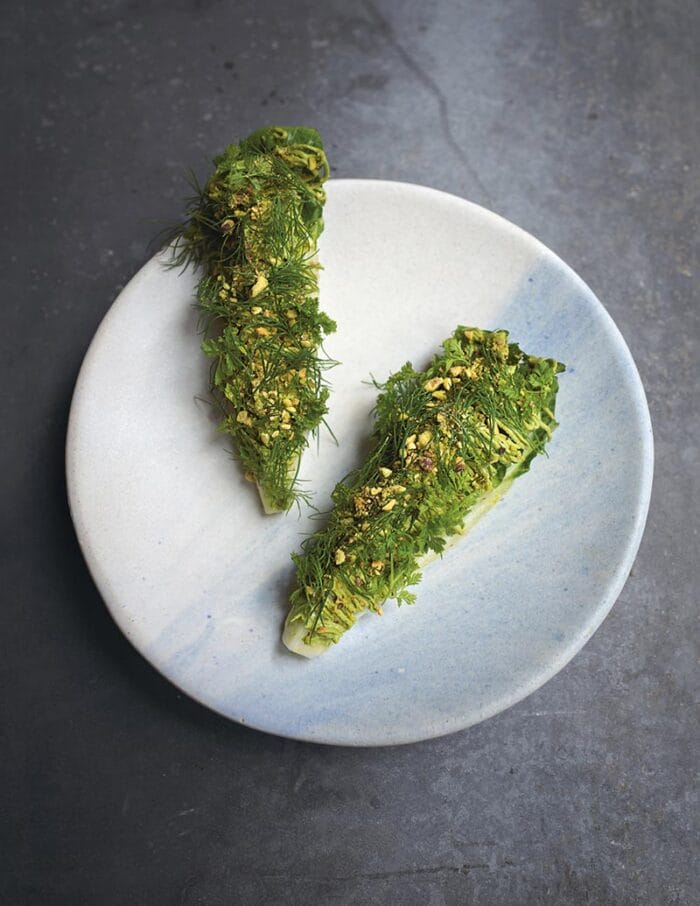 Despite Contra's success, for the first two years, von Hauske was in and out of the country to renew his visa, leaving the restaurant understaffed. Finally, in 2016, he was granted permanent residency. "Getting a green card based on my merits is perhaps the greatest reward I've gotten in my time as a chef in this country," he says.
His two other restaurants, Wildair and Una Pizza Napoletana, have earned rave reviews in national publications. "My partner and I set out to do something that really reflects who we are, with food and an atmosphere you can only get here," von Hauske says. "At the same time, we wanted to create a space that feels very much New York."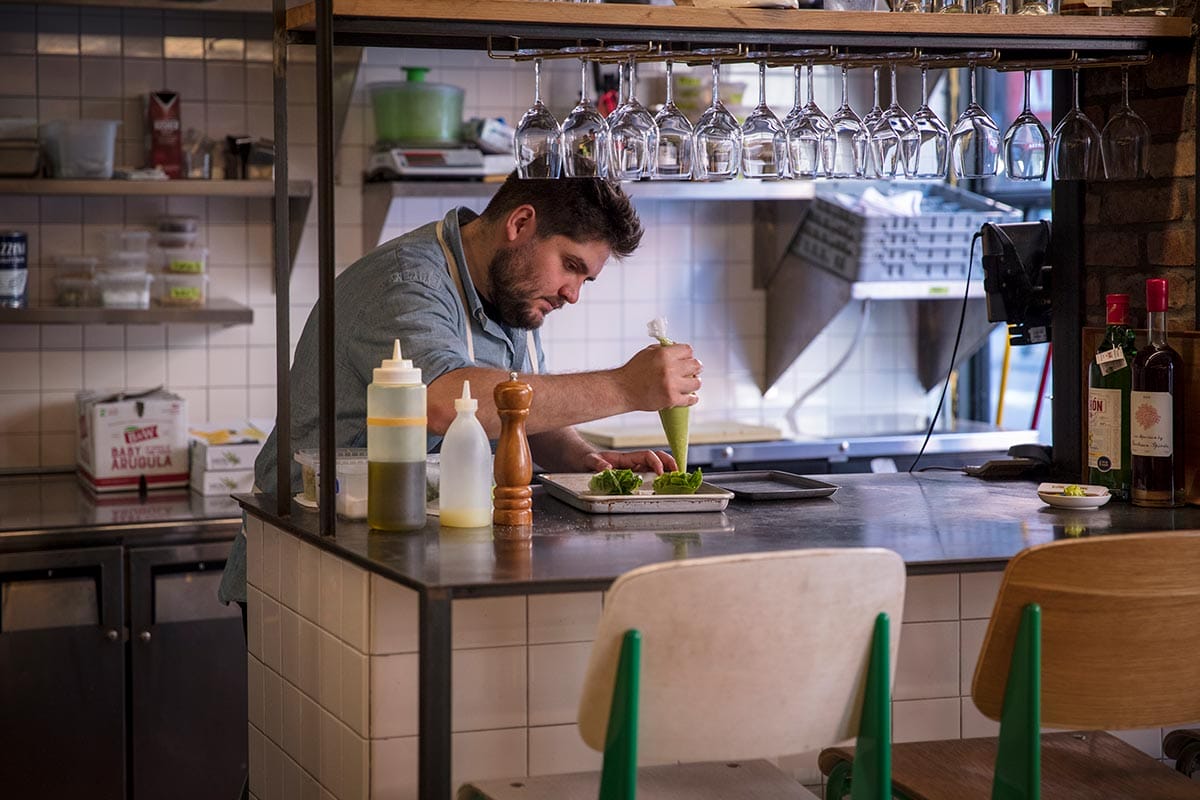 Awards and Accomplishments
Two-time Michelin star, Contra (2017, 2018)
Author of A Very Serious Cookbook: Contra Wildair (2018)
GQ's Chefs of the Year (2018)
Food & Wine's "Best New Chef" (2016)
Forbes' "30 Under 30" (2016)
Eater "Young Guns" (2014)
Zagat's "30 Under 30" (2014)
Jury Members
2019 Vilcek Prize for Creative Promise in Culinary Arts
Jenny Z. Dirksen
National Director, Chef & Culinary Professional Relations, Share Our Strength
Francis Lam
Host, The Spendid Table
Ed Levine
Founder, Serious Eats
Jordana Rothman
Restaurant Editor, Food & Wine
Farideh Sadeghin
Culinary Director, MUNCHIES / VICE