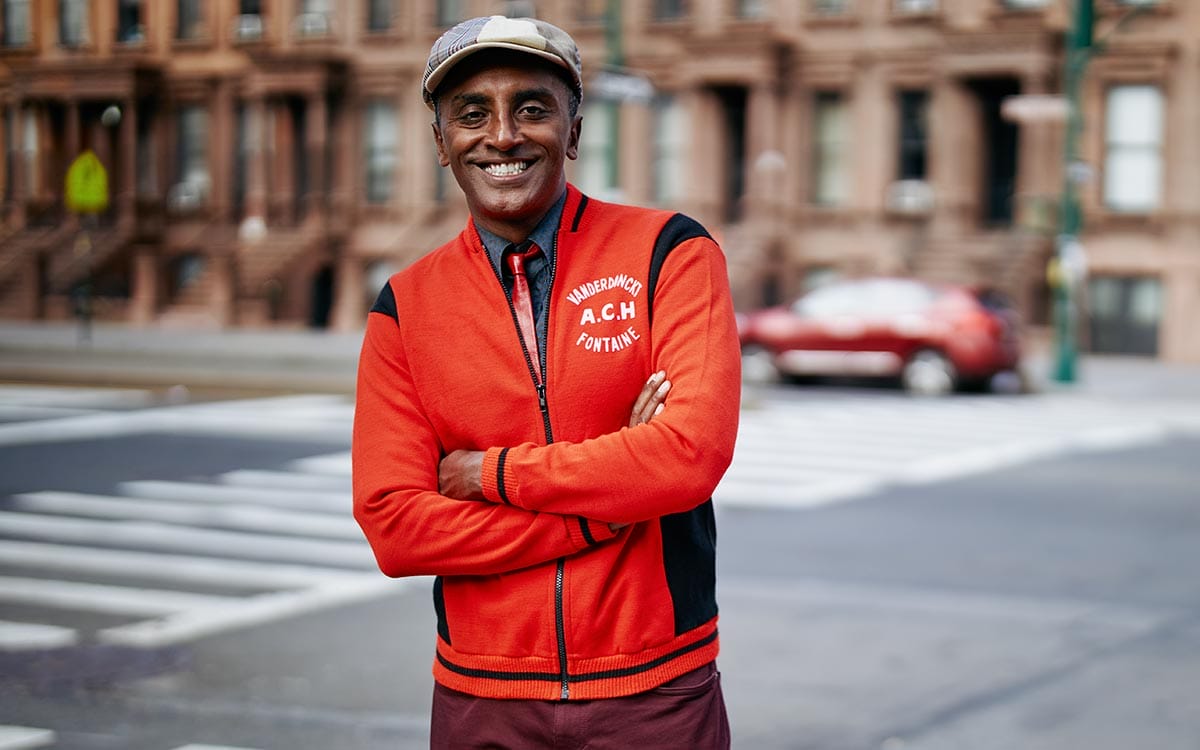 For Marcus Samuelsson, cooking is about more than positive reviews and awards: It's also about adding value to his community, celebrating diversity, and providing inroads for marginalized individuals.
"Food gives us huge windows into other people's cultures," he says. "Cooking is also one of these industries where you can be part of a journey, you can find your identity."
Samuelsson was born in Ethiopia. When he was 2 1/2 years old, his mother walked him and his sister to the hospital — all three had tuberculosis, a disease that would take his mother's life. A nurse took the siblings in, and they were soon adopted by a Swedish couple. Growing up in Gothenburg, Samuelsson fell in love with the culinary arts under the passionate tutelage of his adopted maternal grandmother, Helga.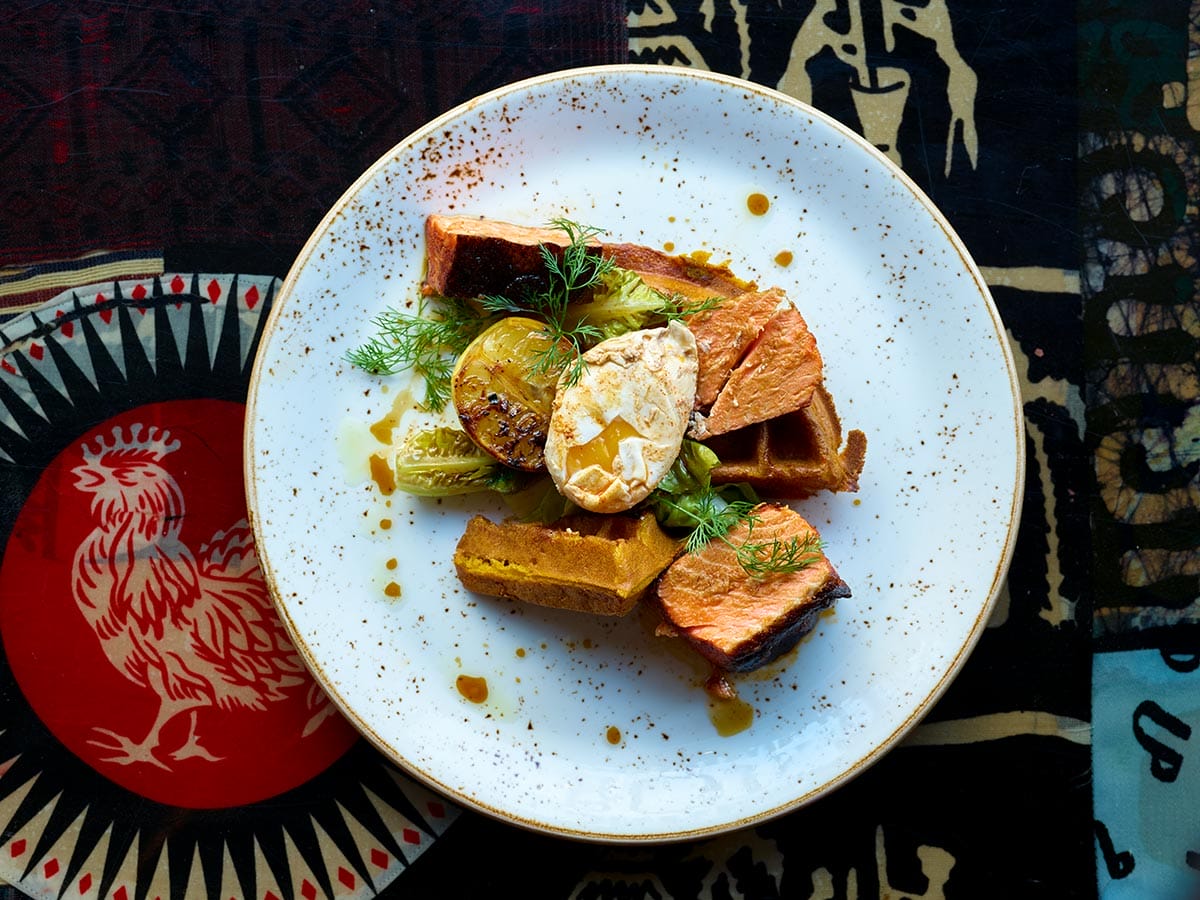 By 18, Samuelsson landed his first culinary scholarship, which led to opportunities in Japan, Switzerland, Austria. After a year in the kitchen at Georges Blanc, a three-star Michelin restaurant in Lyon, Samuelsson decided to move on, hoping to open his own internationally respected restaurant.
His boss did not agree with this plan.
"'Frankly, it's not possible for a black man to own a high-standard restaurant,'" Samuelsson says he was told.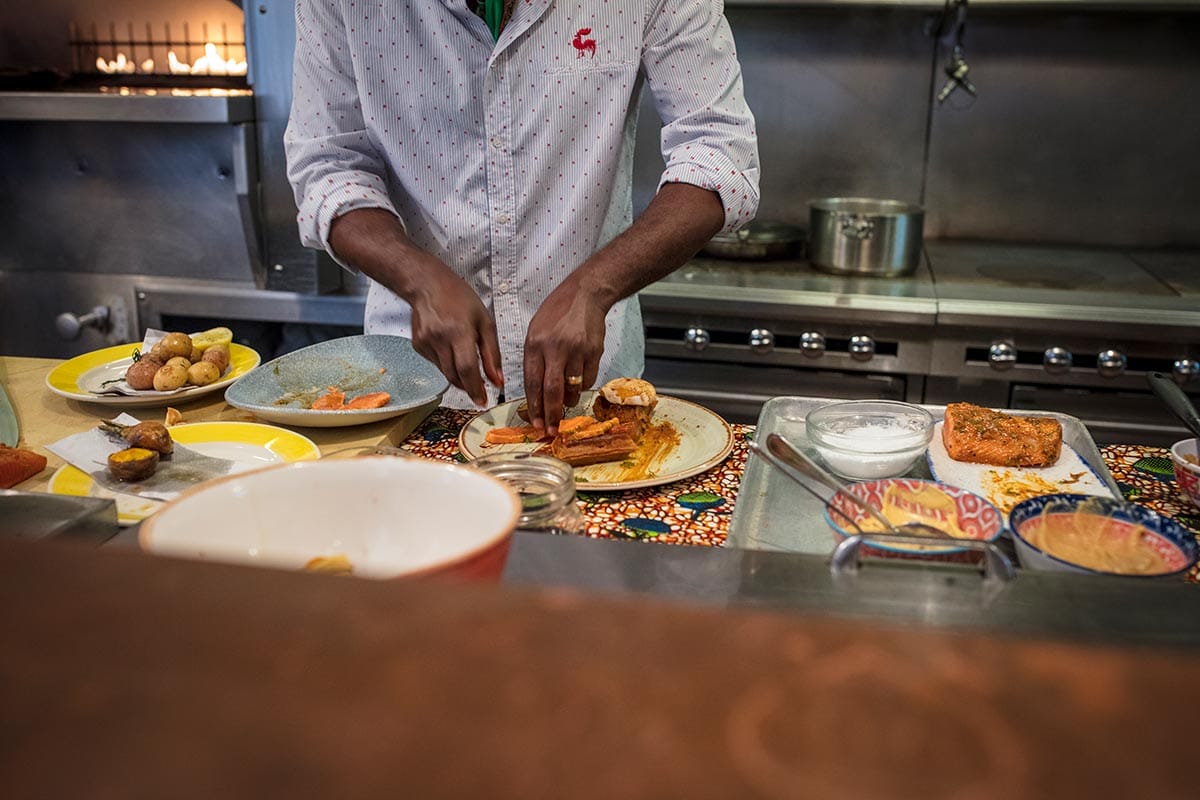 Rather than be dissuaded, he saw the dearth of black-owned high-end restaurants as an opportunity to break down that barrier — for himself and for all people of color. He decided Europe was too rooted in outdated tradition to host such an establishment, and headed to New York City.
Samuelsson became executive chef of Aquavit, a high-end Nordic restaurant. After winning numerous accolades for his work, he fulfilled his dream of opening his own restaurants — most famously Red Rooster, an upscale Harlem soul food restaurant established in 2011, which immediately became a New York institution.
Awards and Accomplishments
New York Times best-selling memoir Yes, Chef, which won the 2013 James Beard Award for Writing and Literature
Youngest chef ever to receive a three-star review from the New York Times
James Beard Award: Best Chef in New York City (2003)
Oversaw first state dinner of Obama administration
Host of No Passport Required, a six-part PBS series
Serves on the board of New York's City Harvest, a nonprofit group dedicated to rescuing surplus food to feed hungry residents
Co-chairs the Careers through Culinary Arts Program (C-CAP)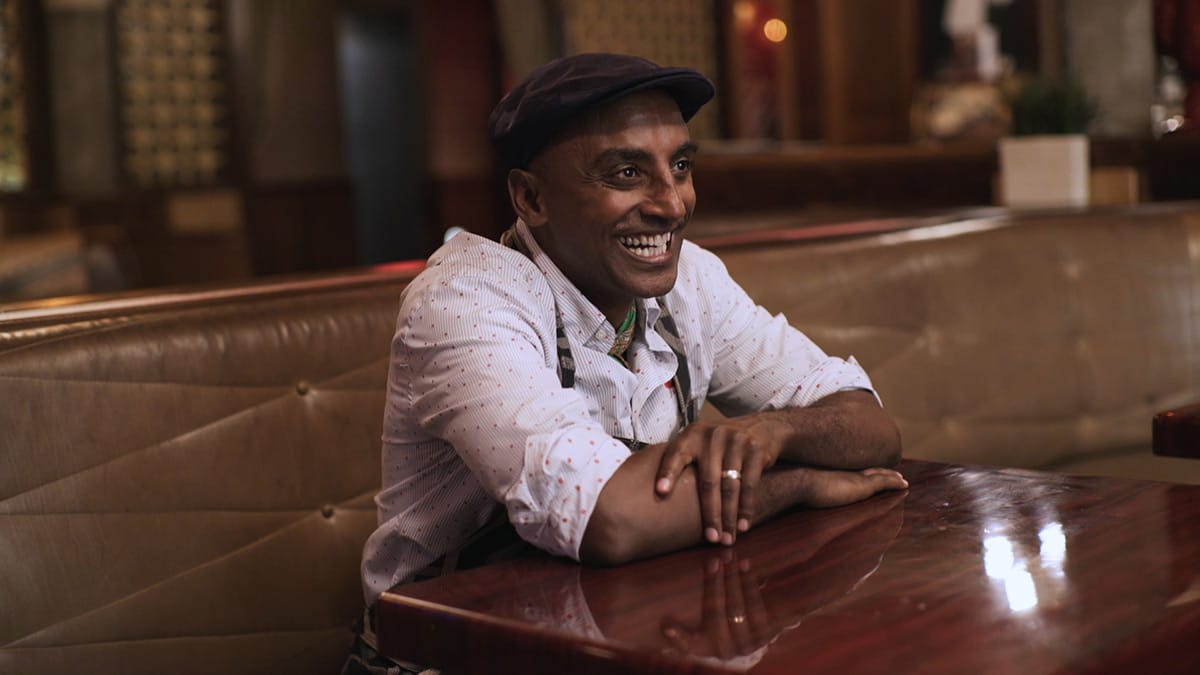 Being an immigrant in the U.S. means being American. That's what makes this such a beautiful country.
—Marcus Samuelsson
Jury Members
2019 Vilcek Prize in Culinary Arts
Michael Anthony
Executive Chef, Gramercy Tavern
Tom Colicchio
Chef and Owner, Crafted Hospitality
Mitchell Davis
Chief Strategy Officer, The James Beard Foundation
Andrew Knowlton
Deputy Editor and Restaurant Reviewer, Bon Appétit
Kata Krader
Food Editor, Bloomberg News
Nilou Motamed
Cofounder, Story Collective