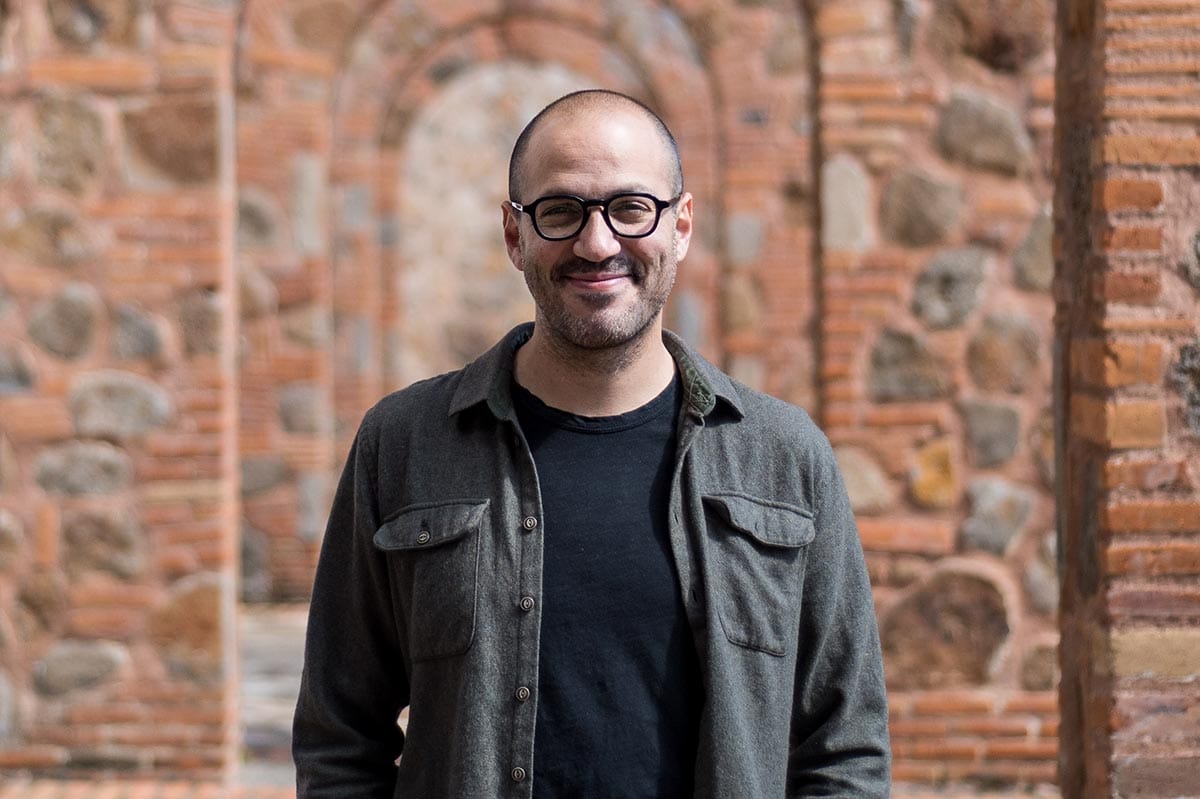 "In our collective consciousness cinema expresses who we essentially are as human beings. It tells the 'true' narratives of our histories and our existential and social struggles," says Juan Pablo González. "However, a fundamental problem of this belief is that the form and content of cinema have been historically overwhelmingly dominated by Eurocentric discourses."
Born in Atotonilco el Alto, Jalisco, Mexico, González grew up amid the ranching and agricultural communities in Guadalajara. He majored in communications at Instituto Tecnológico y de Estudios Superiores de Monterrey prior to working in animation and in advertising. In an interview with Filmmaker magazine, he stated, "Those were the projects that started teaching me how to move the camera, how to frame, a lot of things about editing, about working with crew." Intrigued with the idea of making his own films, González applied to the University of Texas, Austin, for his MFA.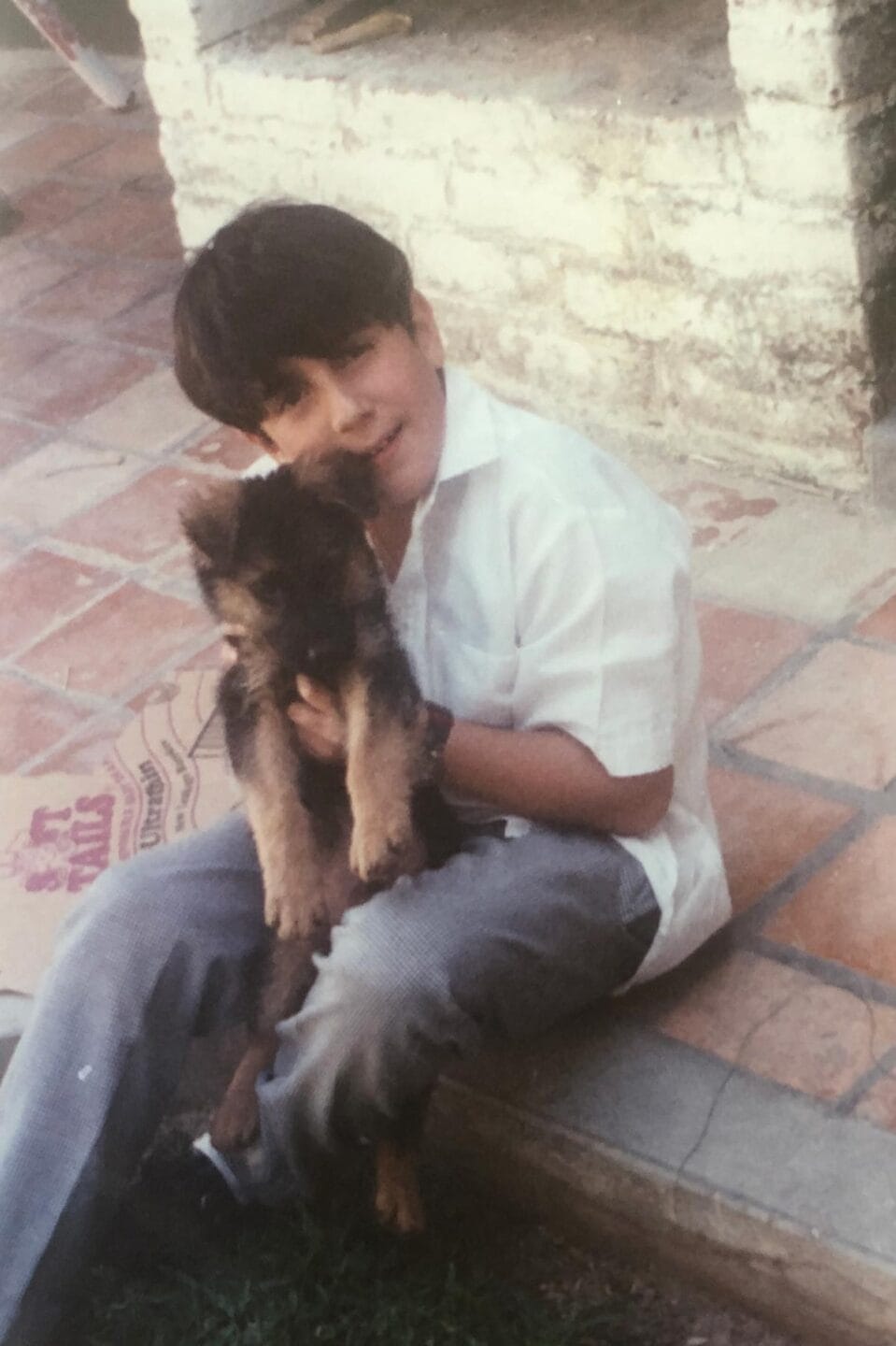 González credits the experience of studying at UT Austin as being deeply influential on his filmmaking; the expansive Latin American studies program there, set in the political landscape of Texas, compelled González to consider voice, power, and history in Latin America, and the power he could wield as a documentarian and filmmaker. His work seeks to reclaim the medium to counter colonial narratives and center the voices of rural Mexico—building alternative histories to those that seek to frame its communities as being locked in stasis, or as victims of circumstance.
"[I]t has led me to focus my entire cinematic practice on my hometown in rural Mexico," he says. "My commitment to my work is an effort to counter these notions and create narratives that my community can identify with and in which it may recognize its own force."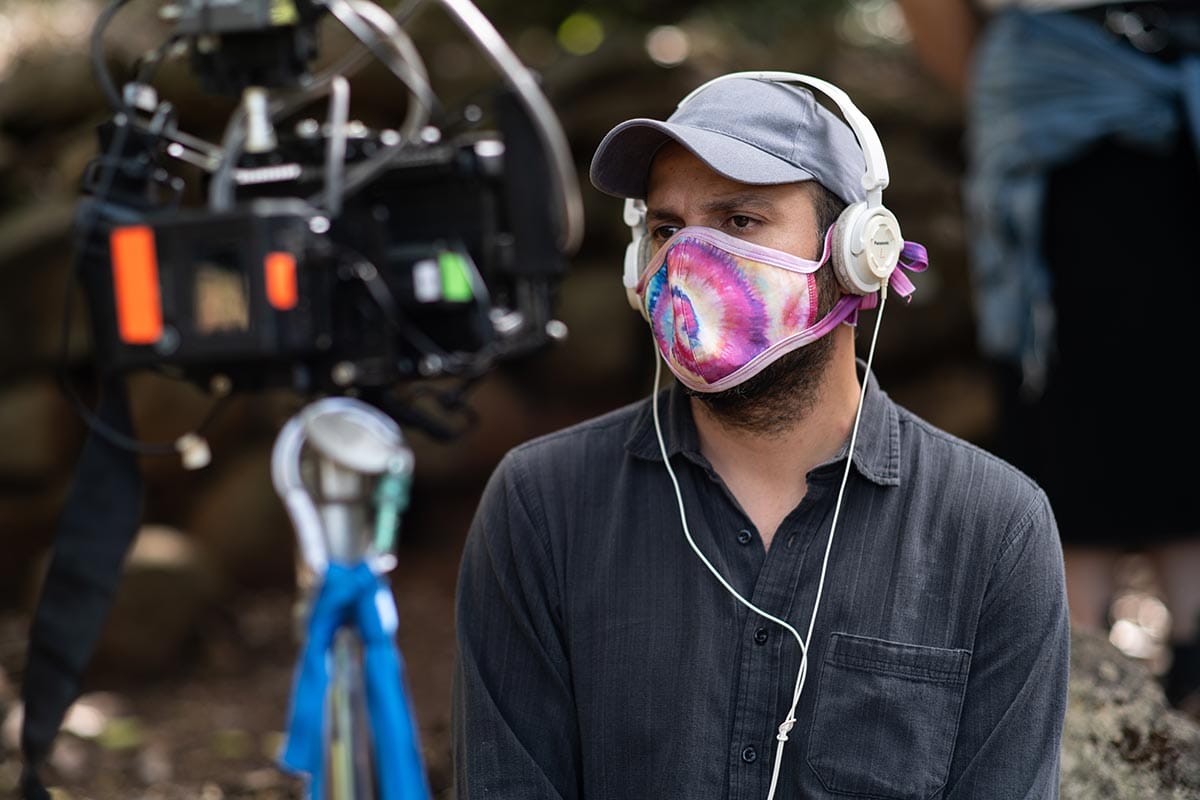 Through his feature documentary Caballerango and short documentaries like Las Nubes, La Espera, and ¿Por qué el recuerdo?, González explores grief, community, family, and politics. As a documentarian, González's approach is subtle, but direct. In seeking to capture "content that expands the life of the characters" the director films extensively, observing his subjects as they go about their day, as they tell stories, or as they have conversations over work. His occasional soft-spoken questions and prompts pierce through, reminding the viewer of his presence—both of González's hand in the film itself and of the intimacy to his subjects as a confidant. The resulting films are rich and powerful portraits of individuals and community that expand and subvert mainstream narratives about rural Mexico.
Now as a faculty member at CalArts, González seeks to share his insight and vision through mentoring young filmmakers. "I encourage students to push boundaries and destabilize all conventions. I hope to expand the ways in which we look at each other and our histories, creating a cinema that is free from its historic conventions."
Awards and accomplishments
Como hago para recordar / What I Do To Remember – Solo exhibition, Visual Arts Center at the University of Texas, Austin (2020)
Caballerango
International Documentary Filmfestival Amsterdam (IDFA) – World Premiere (2018)
True/False Film Festival – Official Selection (2018)
Guadalajara International Film Festival – Best film produced in Jalisco (2019)
Dallas International Film Festival – Special Grand Jury Award  (2019)
Tacoma Film Festival – Jury Award for Best Documentary (2019)
Tacoma Film Festival –  Award for Best Cinematography  (2019)
BAM Cinema Festival – Official Selection (2019)
Las Nubes
Festival Dei Popoli – Best Documentary Short Film (2018)
Havana Film Festival – World Premiere (2017)
International Film Festival Rotterdam – Official Selection (2018)
True/False Film Festival – Official Selection (2018)
Lincoln Center of New York – Neighboring Scenes Program – Screening (2018)
Camden International Film Festival – Official Selection (2018)
La espera (The Wait)
New Orleans Film Festival – Jury Prize for Best Narrative Short (2016)
Morelia International Film Festival – Official Selection (2016)
SXSW Film Festival – Official Selection(2017)
Palm Springs Short Film Festival – Official Selection (2017)
¿Por qué el recuerdo? (The Solitude of Memory) 
Cine las Américas International Film Festival – Texas Archive of the Moving Image Award (2015)
Slamdance Film Festival – Jury Prize for Best Short Documentary (2015)
Morelia International Film Festival – World Premiere (2014)
International Documentary Film Amsterdam (IDFA) – Official Selection (2014)
Full Frame Film Festival – Official Selection (2015)
Edinburgh International Film Festival – Official Selection (2015)
Jury Members
2021 Vilcek Prize for Creative Promise in Filmmaking
Dori Begley
Executive Vice President, Magnolia Pictures
Justin Chang
Film Critic, Los Angeles Times
Ashley Clark
Curatorial Director, The Criterion Collection
Kim Hendrickson
Executive Producer, The Criterion Collection
La Frances Hui
Associate Curator, Department of Film, The Museum of Modern Art
Debra Zimmerman
Executive Director, Women Make Movies