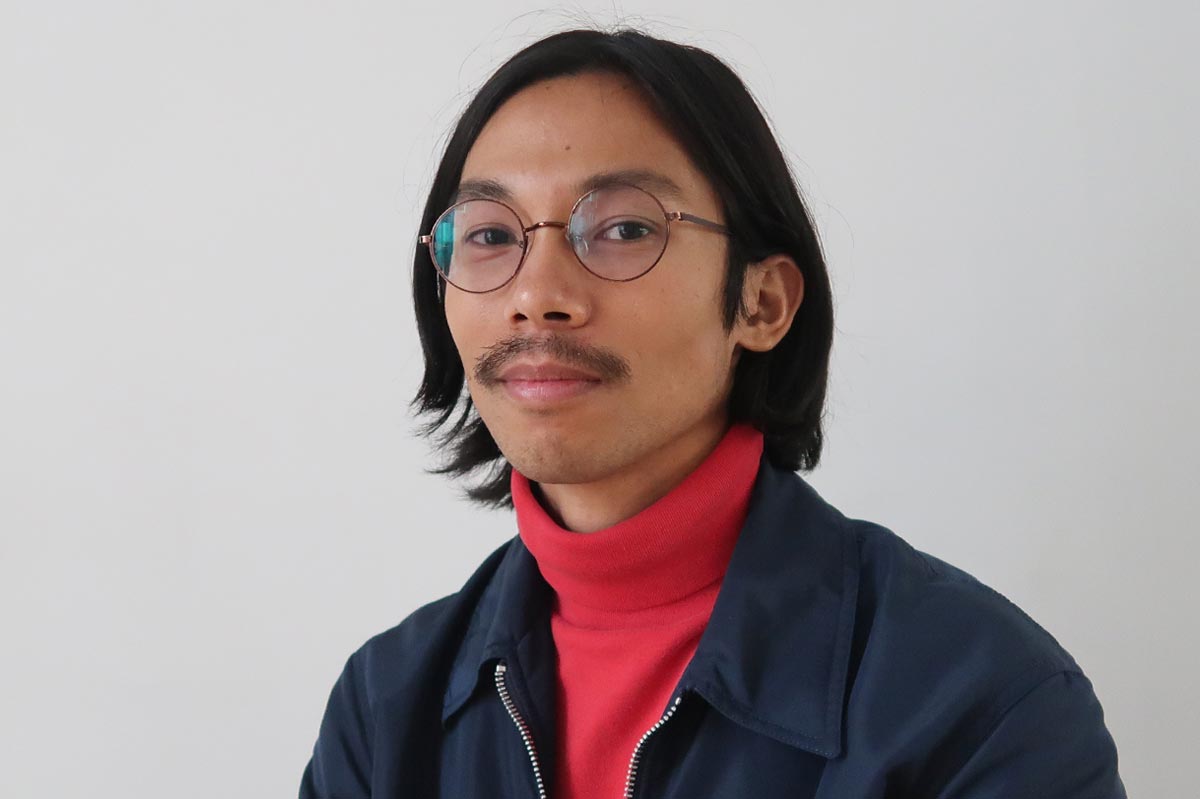 "Coming of age came with a burden of learning what I was legally excluded from doing. Experimental film became an outlet for defiance—a safe space where divergent thinking is celebrated."
Miko Revereza recalls the process of uncovering and understanding his own experience as an undocumented person in the United States by the time he was a young teenager. As his peers pursued jobs, drivers' licenses, and paths towards college, Revereza realized that without a Social Security number or citizenship those experiences were inaccessible to him. He filled his schedule in high school with photography and filmmaking classes, finding joy in exploring the medium. "I was skipping class and taking the BART to Berkeley, going to poetry readings and experimental film screenings at Pacific Film Archive. I found experimental film as a medium that wasn't bound to rules, as my life was so bound to these bureaucratic rules that excluded me from other experiences."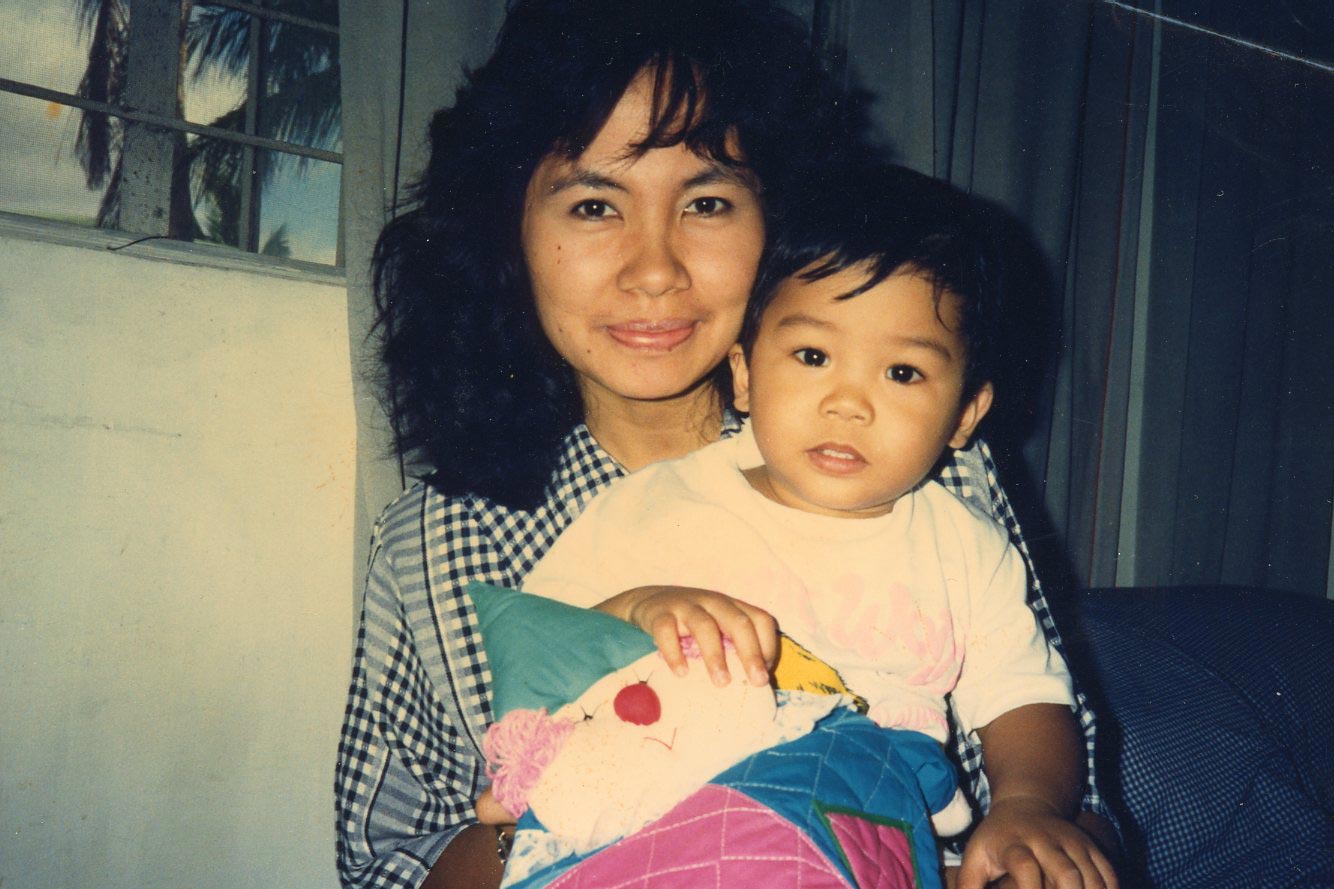 Revereza continued his pursuit of experimental and documentary film independently, producing, building, and exhibiting a comprehensive portfolio. Spanning short films, gallery installations, and music videos, Revereza's body of work examines the process of documenting the undocumented, and explores themes of diaspora, colonialism, and Americanization.
Revereza's first short film, Droga!, combines high-contrast Super-8 film, archival video footage, voice-over, and music in an exploration of the experience of being an undocumented person living in Los Angeles. The film has a feverish quality, a sense that the world depicted within is real but revealed anew: a veil pulled back to leave the viewer feeling raw, fully exposed to the granularity of its sounds and surfaces, and the ticking precariousness of time. No Data Plan, Revereza's first feature film, documents his experience of being confronted by the presence of immigration officers while traveling cross-country by train. The ephemeral quality of the film—hued by its images, captured entirely while in transit—is pierced through with the threat of violence and Revereza's acute fear. No Data Plan had its world premiere at the International Film Festival Rotterdam.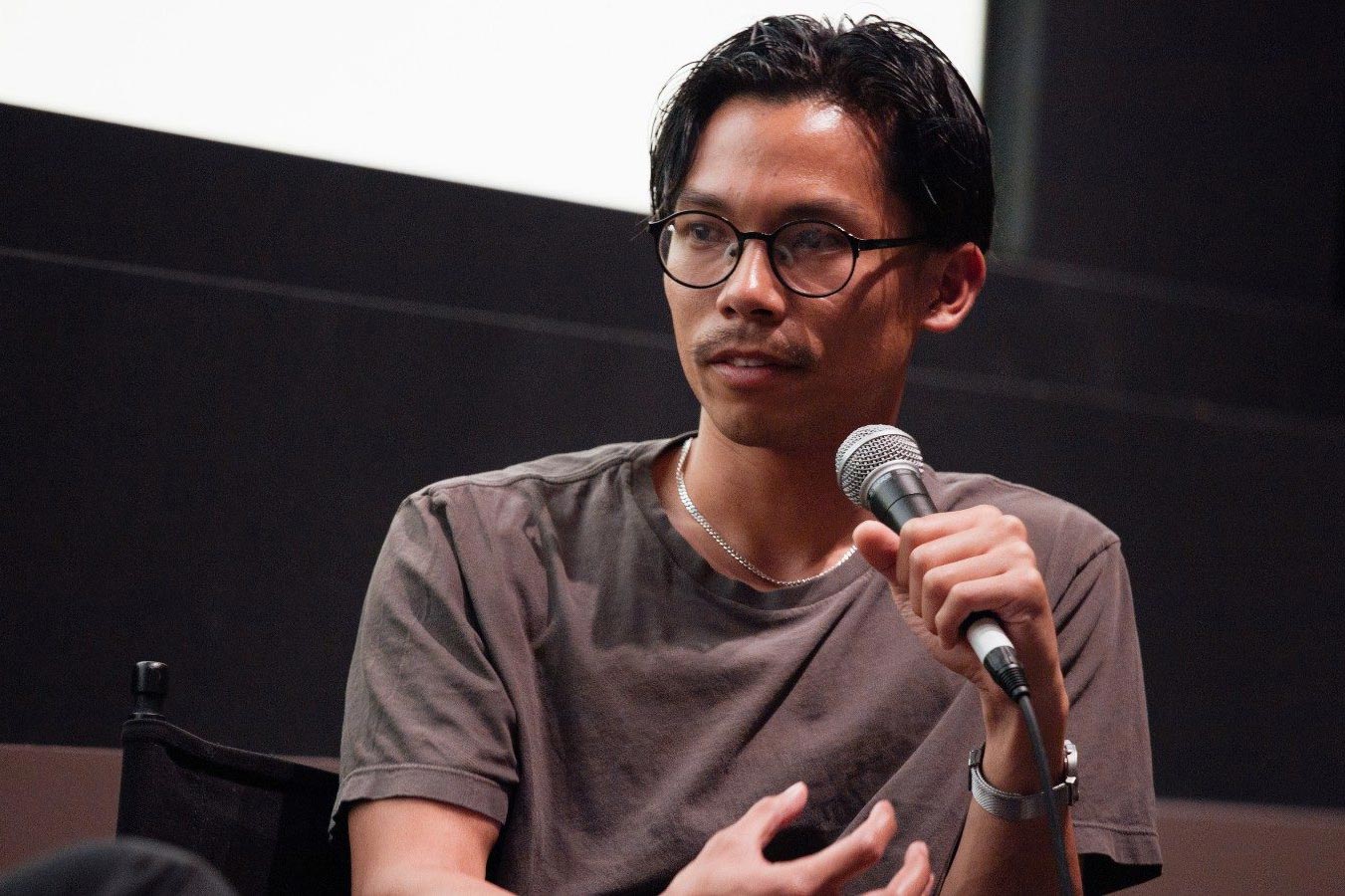 When the Deferred Action for Childhood Arrivals (DACA) program was launched in 2012, Revereza was eligible to apply for a temporary status of deferred deportation and work permit under the program's guidelines. Enacted by executive order, however, the program is tenuous, its future not guaranteed. The ephemerality of any security the program imparts serves as another element of bureaucratic architecture in the landscape of Revereza's work.
"Making a film, for me, is a thought process, and it's part of my personal transformation and how I navigate the world," Revereza says. "My practice isn't a project-based one; it's a continual investigation." His ingenuity and the urgency with which he bridges the personal and the political challenge us to rethink aspects of both documentary filmmaking and the immigrant experience.
Awards and accomplishments
Images Festival, More With Less Award for Biometrics (2020)
Western Front: Artist in Residence (2020)
CNN Philippines: The best Filipino films of 2019 (2019)
Hyperallergic: Best of 2019: Our Top 12 Documentaries and Experimental Films (2019)
BFI: Sight & Sound International Film Magazine: The 50 Best Films of 2019 (2019)
San Diego Asian Film Festival Emerging Filmmaker Award (2019)
Flaherty Seminar Featured Filmmaker (2019)
Filmmaker Magazine: 25 New Faces of Independent Cinema (2018)
Nowhere Near
Marché du film de Cannes Docs Showcase for Nowhere Near (2020)
Purin Pictures Production Grant Award for Nowhere Near (2020)
Open City Documentary Festival, Assembly Grant recipient for Nowhere Near (2019)
Hubert Bals Fund: Bright Future Award for Nowhere Near (2019)
No Data Plan
Smithsonian National Museum of Asian Art – Screening (2020)
National Gallery of Art – Screening (2020)
Anthology Film Archives – Screening (2020)
Los Angeles Film Forum – Screening (2020)
Downtown Community Television Center – DCTV NY – Screening (2020)
Film Society of Lincoln Center, Art of the Real Festival – Screening (2019)
True/False Festival – Screening (2019)
Los Angeles Asian Pacific Film Festival (2019)
Sheffield Doc/Fest Art Award (2019)
Jury Members
2021 Vilcek Prize for Creative Promise in Filmmaking
Dori Begley
Executive Vice President, Magnolia Pictures
Justin Chang
Film Critic, Los Angeles Times
Ashley Clark
Curatorial Director, The Criterion Collection
Kim Hendrickson
Executive Producer, The Criterion Collection
La Frances Hui
Associate Curator, Department of Film, The Museum of Modern Art
Debra Zimmerman
Executive Director, Women Make Movies
You may also be interested in
Panel Discussion, September 30, 2020
A panel discussion with filmmaker Isabel Sandoval, moderated by Ricardo Aca, with Rose Cuison-Villazor, Allegra Love, and Jhett Tolentino.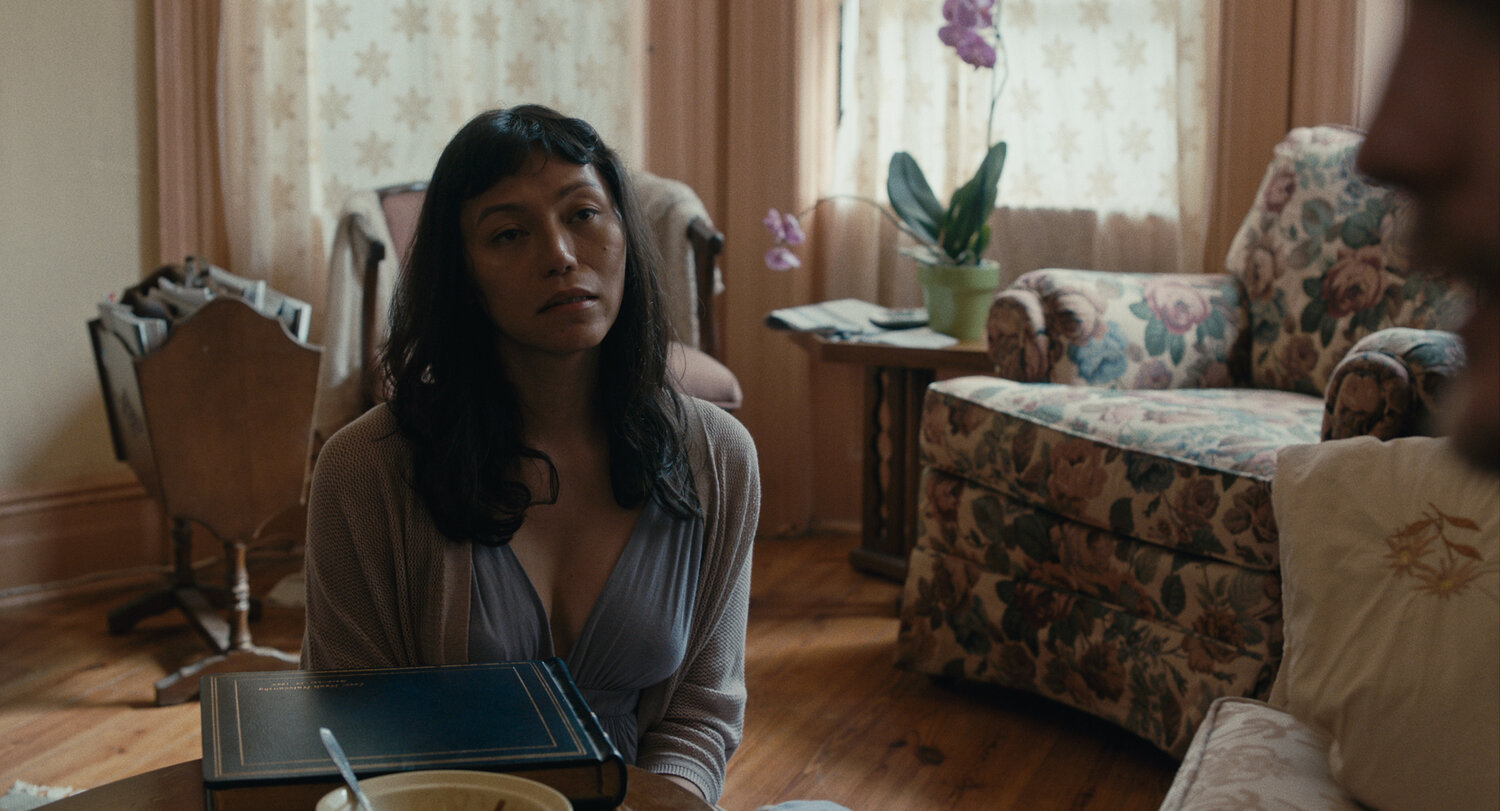 Documentary filmmaker Nanfu Wang tells stories of political control, activists, and outliers from an unflinching and raw first-person perspective.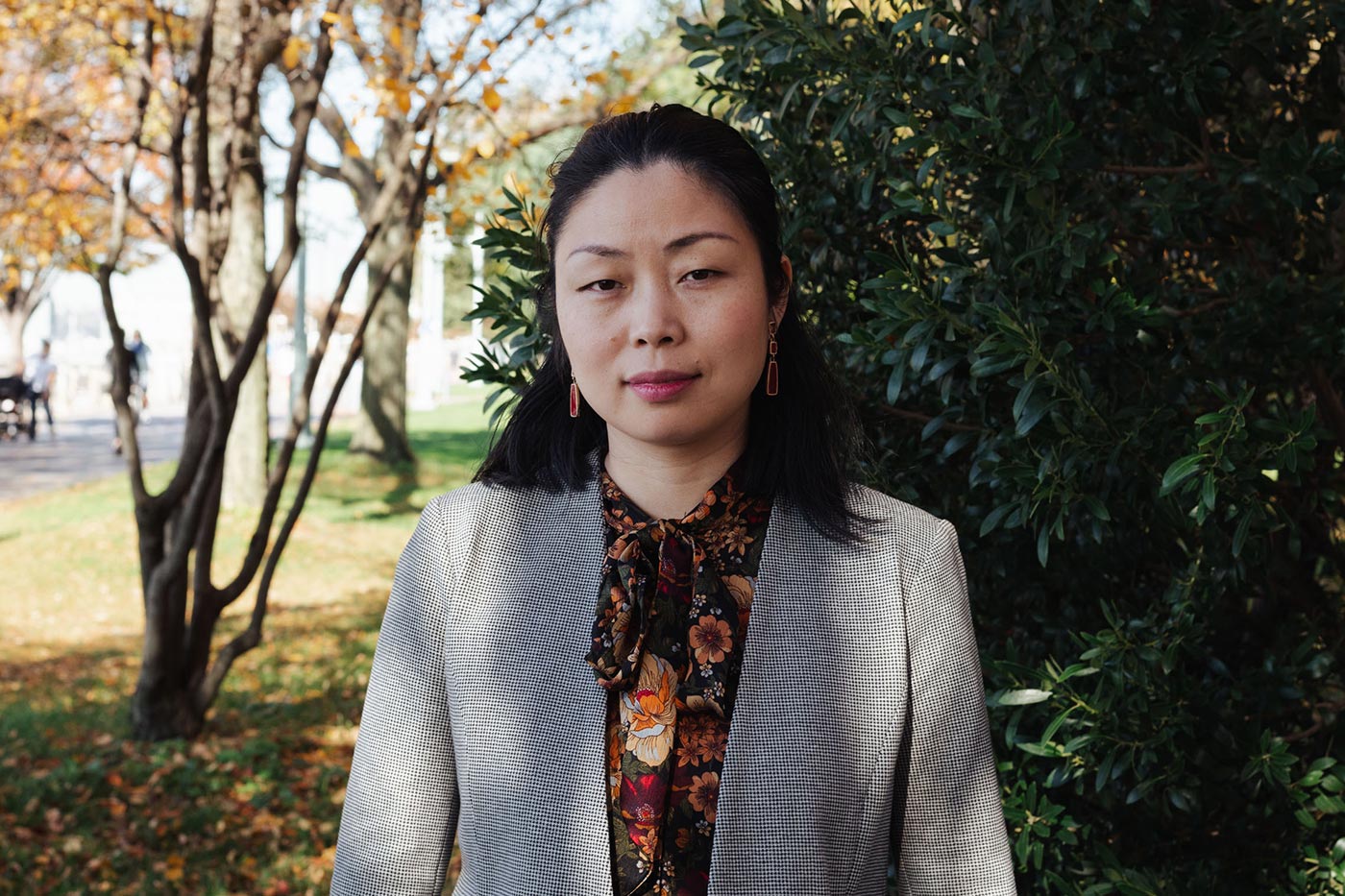 The Vilcek Foundation presents films and programs celebrating immigrant filmmakers at the Hawai'i International Film Festival.