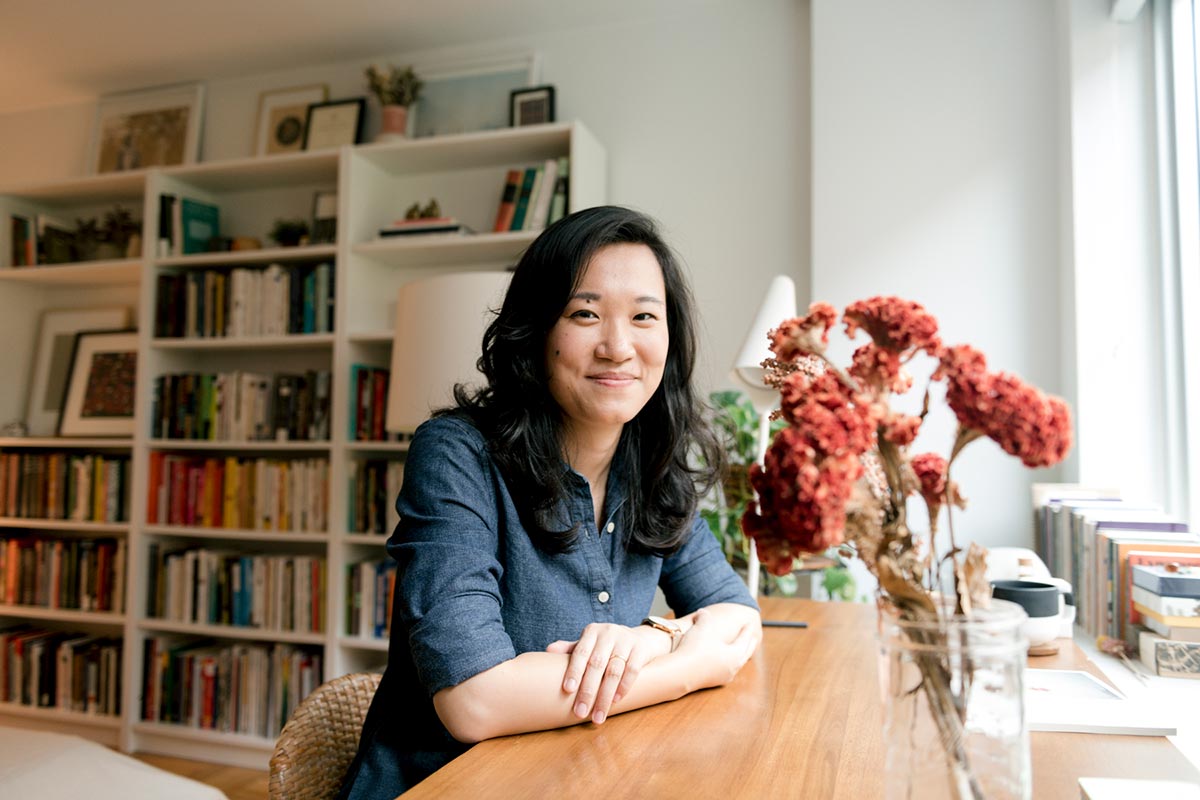 The apartment complex in the immigrant-rich city of Piscataway, New Jersey, where Jenny Xie spent her early years in the United States was "an ethnic enclave in many ways," she says. Xie's family was living in graduate student housing for Rutgers University, where her dad was pursuing a PhD in math, and there were many other Chinese graduate students living there with their families.
Xie was a good student, but says she did not excel at any particular subject until she discovered a love of reading in early middle school. Because her parents both focused on quantitative subjects — her mother was a doctor in China — Xie says literature "felt like my own space." Her parents fostered her love of reading, and as an only child, she says, "I grew to love being in my own head, entertaining myself and being able to engage in imaginative travel through books and have the company of other characters in my mind through novels and stories."
Xie started writing poetry in high school, and kept writing when she went to Princeton University for college, where she was exposed to world-class writers who bolstered her love of poetry.
After college, Xie spent some time teaching in Hong Kong and working at an advertising firm in Phnom Penh, Cambodia, before earning her MFA from New York University. Her experience abroad informed her first book, Nowhere to Arrive, which dealt with travel and solitude and won her the 2016 Drinking Gourd Chapbook Poetry Prize. Her second, Eye Level, won the Walt Whitman Award of the Academy of American Poets in 2017.
As a young writer, Xie felt that she had lived too little to be a serious writer — but if she were to advise a young writer now, she'd tell them no one else could write from their particular perspectives, and that "life will find you."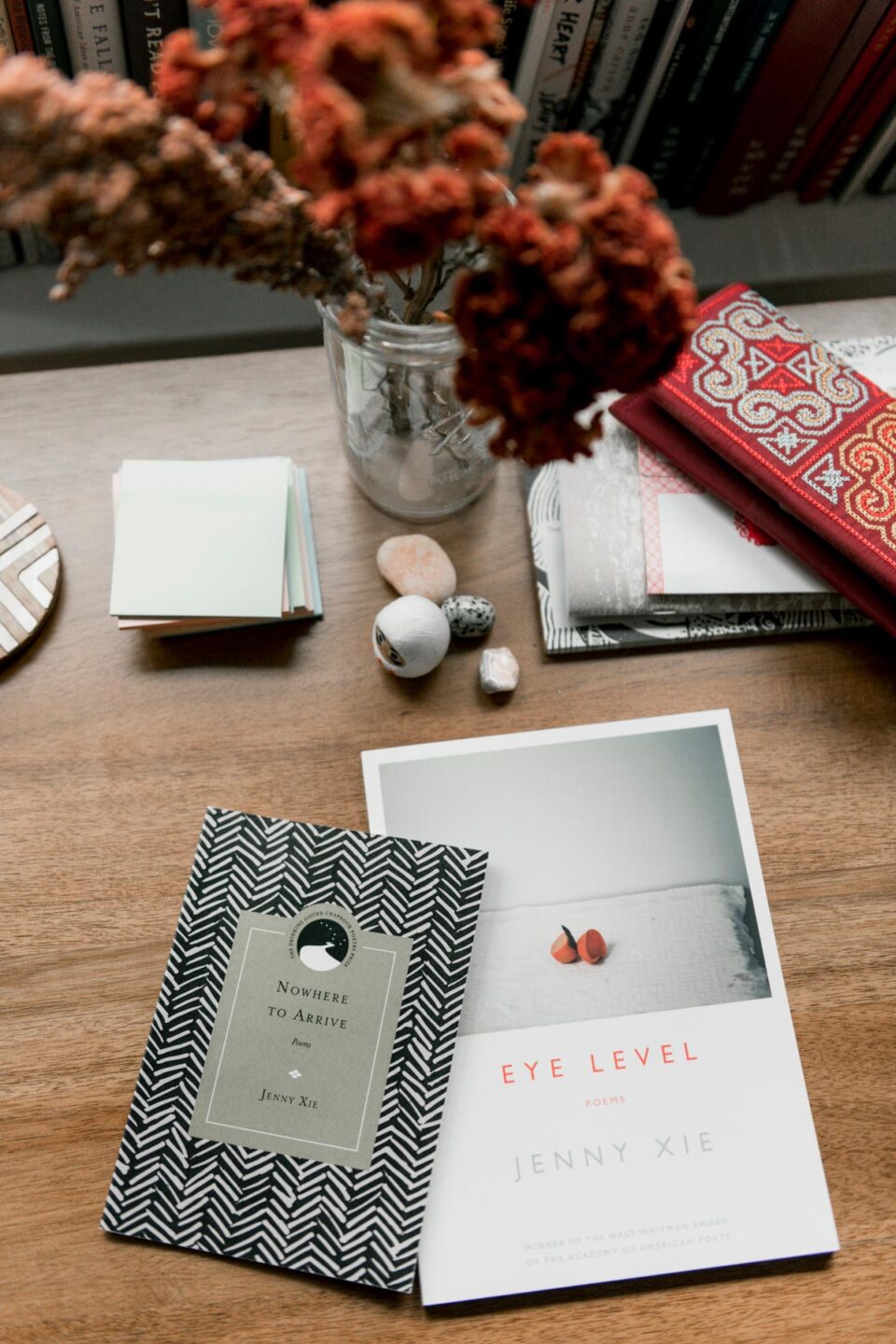 Awards and Accomplishments
Civitella Ranieri Fellowship (2018)
Finalist, National Book Award in Poetry (2018)
Holmes National Poetry Prize, Princeton University (2018)
Finalist, PEN America Open Book Award (2018)
Longlist, Dylan Thomas Prize (2018)
Finalist, Poetry Foundation Ruth Lilly and Dorothy Sargeant Fellowship (2018)
Walt Whitman Award of the Academy of American Poets (2017)
Finalist, Poetry Foundation Ruth Lilly and Dorothy Sargeant Fellowship (2017)
Drinking Gourd Prize from Northwestern University Poetry and Poetics Colloquium (2016)
Narrative Poetry Prize (2012)
Elizabeth George Foundation Grant (2011)
Poets & Writers Amy Award (2011)
You may also be interested in
Jenny Xie is a poet and lecturer. Her award-winning poetry probes identity, perception, and the boundaries of selfhood.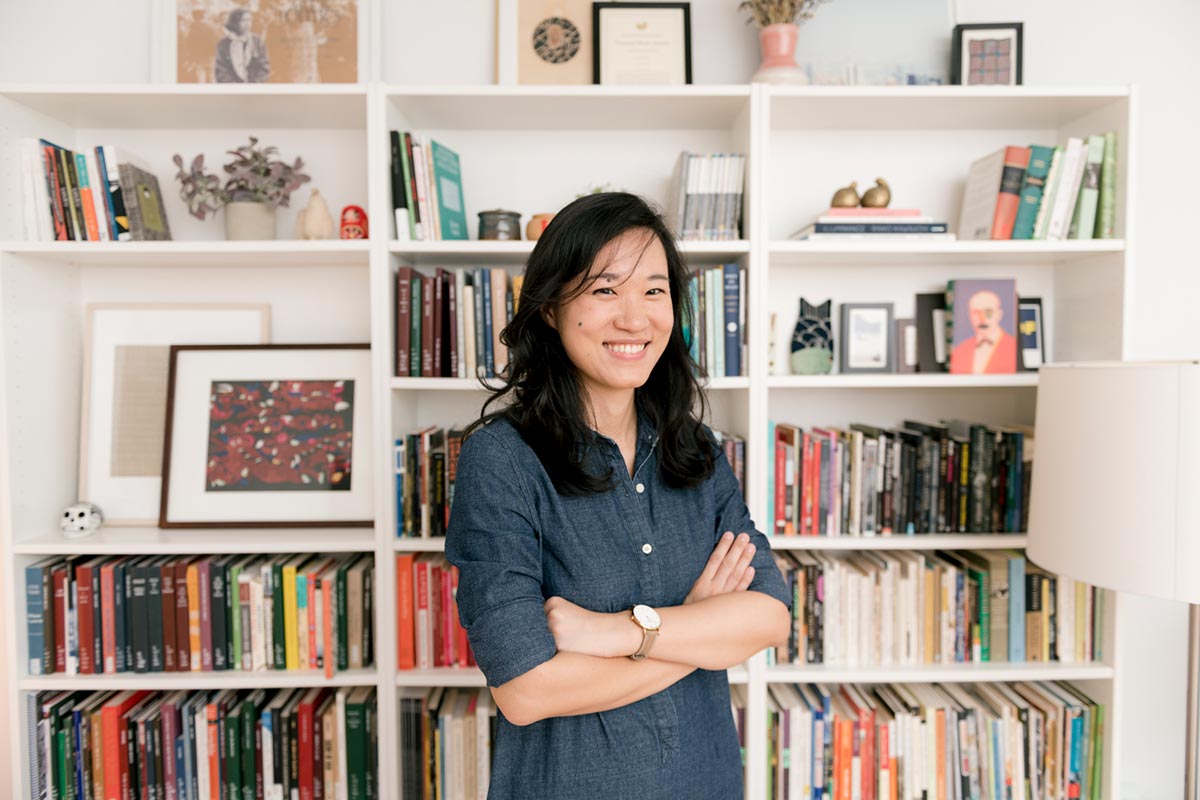 Born in Mexico City, Valeria Luiselli grew up in South Korea, South Africa, and India, among other countries. The author of 'Tell Me How It Ends: An Essay in Forty Questions' and 'Lost Children Archive' was awarded a MacArthur Foundation "genius grant" in 2019.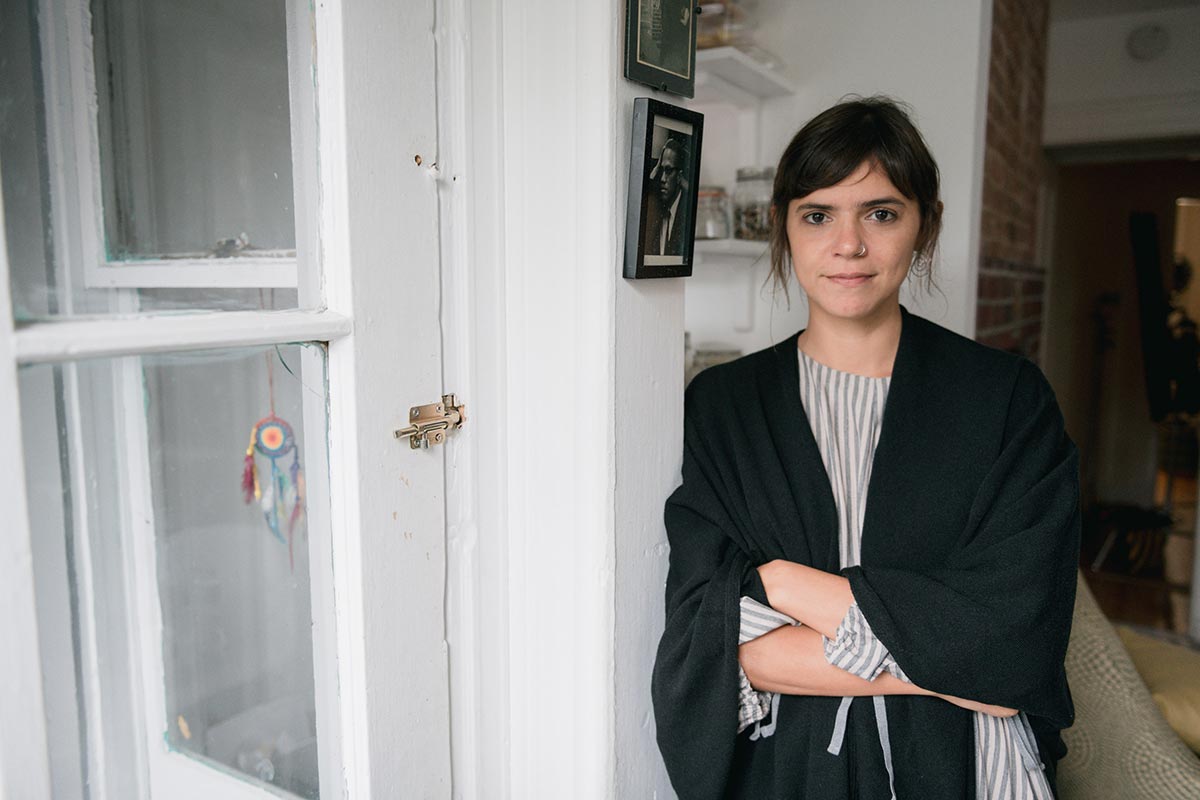 Yaa Gyasi's debut novel, Homegoing, showcased the Ghanaian-born author's talent for its emotional portrayal of the impacts of intergenerational trauma on families in the African and African American diaspora.