Valeria Luiselli was born in Mexico City. When she was 2, her family moved to Madison, Wisconsin, while her father—a diplomat—completed his PhD. Her father's career would later move the family to Costa Rica, to South Korea, to South Africa, and to India.
"I felt in a constant state of being displaced," Valeria describes growing up globally. "I found in writing a way to root."
She returned to Mexico as a young adult to spend time with her mother, who had left the family when Valeria was 7, and to explore parts of her identity she felt isolated from while living abroad. She received her bachelor's degree in philosophy from the National Autonomous University of Mexico. While at NAUM, she began writing more seriously. Her debut collection of essays, Papeles falsos, was first published in 2010. Her first novel, Los ingravidos, was published in 2011.
In 2013, Valeria published The Story of My Teeth—a unique novel she wrote in collaboration with workers from a Jumex juice factory in Jalisco, Mexico. She describes her creative process of writing and making as straddling fiction- and nonfiction, and as a compilation and collaging of news stories, insights, and testimonies: "Sort of layering an archive to understand the space that I am going to be moving in fictionally."
Valeria moved to New York at the age of 25, to pursue her master's and PhD in Latin American Studies and Comparative Literature from Columbia University. While living in the United States, Valeria began observing the discrimination and biases about Hispanic persons present in American consciousness. On a road trip with her family in the summer of 2014, Valeria's concerns crystallized: "The newspapers and radios started announcing an 'immigration crisis,'" she recalls. "It was very wrongly focused—focused on international security, and not on human rights. When that was announced… I could not think about anything else."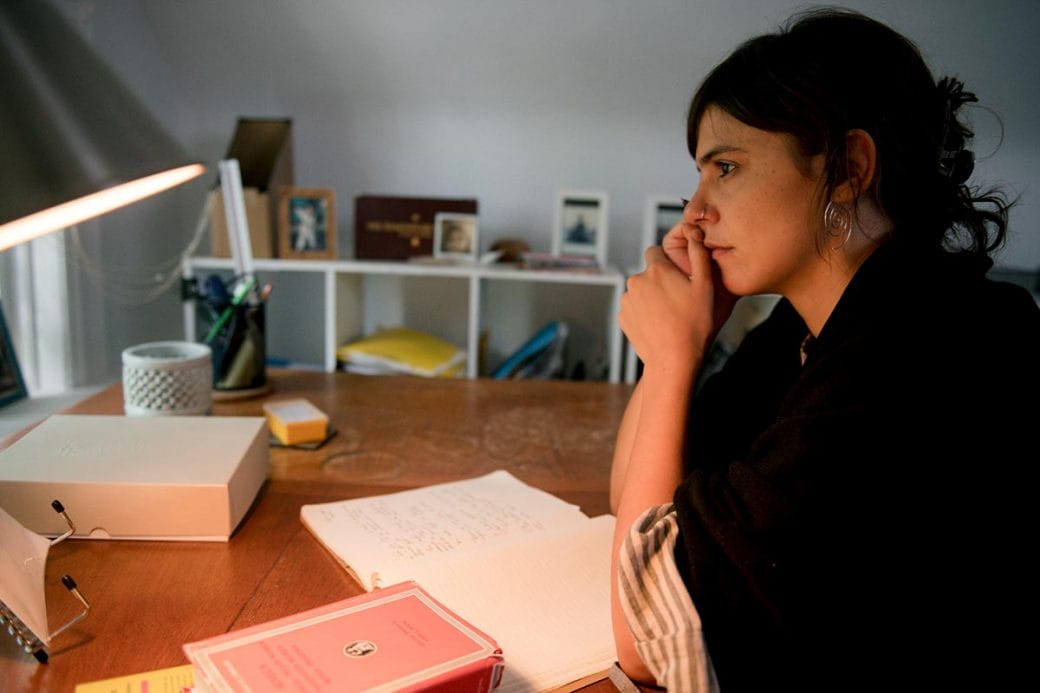 Following her return to New York after this road trip, Valeria began volunteering as a translator for immigration courts; the work entailed documenting unaccompanied minors' answers to a questionnaire meant to assess eligibility for asylum and residency. Valeria's reflections on her own journey amid her volunteer work led her to write the award-winning books Tell Me How It Ends: An Essay in Forty Questions, published in 2017, and the novel Lost Children Archive.
"My writing focuses on a multiplicity of problems and questions related to migration and displacement," she notes. "I have tried to find ways to make sure that my work addresses the situation of constant injustice that most of the people in my community face."
Valeria is Writer in Residence at Bard College, and in the fall of 2019 was awarded a MacArthur Fellowship. For her stunning and thoughtful prose that illuminates the experiences of immigrants, Valeria is the recipient of a 2020 Vilcek Prize for Creative Promise in Literature.