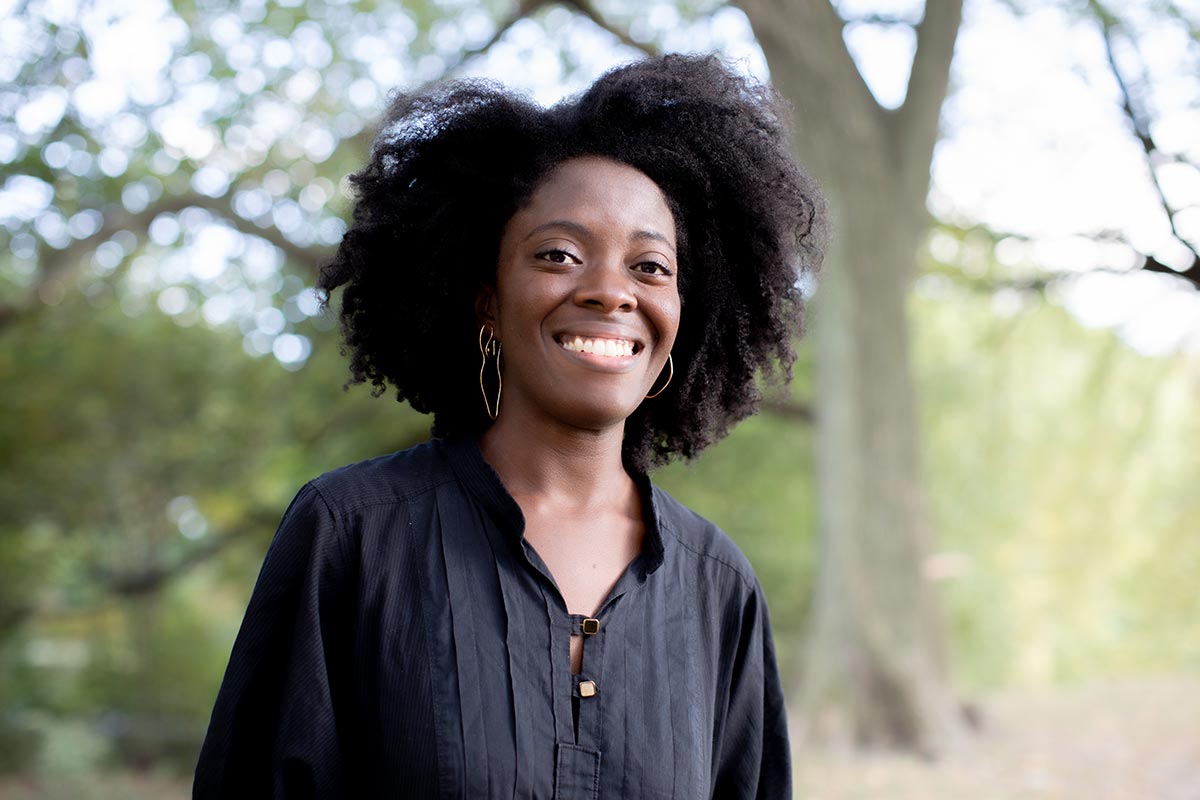 In summer 2009, driven in part by a latent nostalgia for the country where she was born, Yaa Gyasi traveled to Ghana. She visited the Cape Coast Castle, one of a number of so-called "slave castles" where captured Africans were held in dungeons before being shipped off to a life of enslavement in the Americas. There, Gyasi learned a detail that stuck with her: The British soldiers who worked in the castle sometimes married local women — even while they kidnapped others like them.
"I started imagining the idea of the Gold Coast women walking above these dungeons and I was wondering what they knew of what was going on below," says Gyasi. This "formative image" inspired her 2016 debut novel Homegoing, which follows two half-sisters, born in different villages, who lived these two disparate experiences in the castle.
Gyasi moved to Columbus, Ohio, from Mampong, Ghana, in the early '90s, when she was 2 and her father was pursuing a PhD at Ohio State. Her family moved around the Midwest and the South every couple of years until they landed in Huntsville, Alabama, when Gyasi was 9. Scoping out local libraries anywhere she went and reading voraciously, she coped with her family's nomadic life by retreating to her comfort zone: literature. Gyasi majored in English with a creative writing emphasis at Stanford and enrolled at the University of Iowa's Writers Workshop in 2012.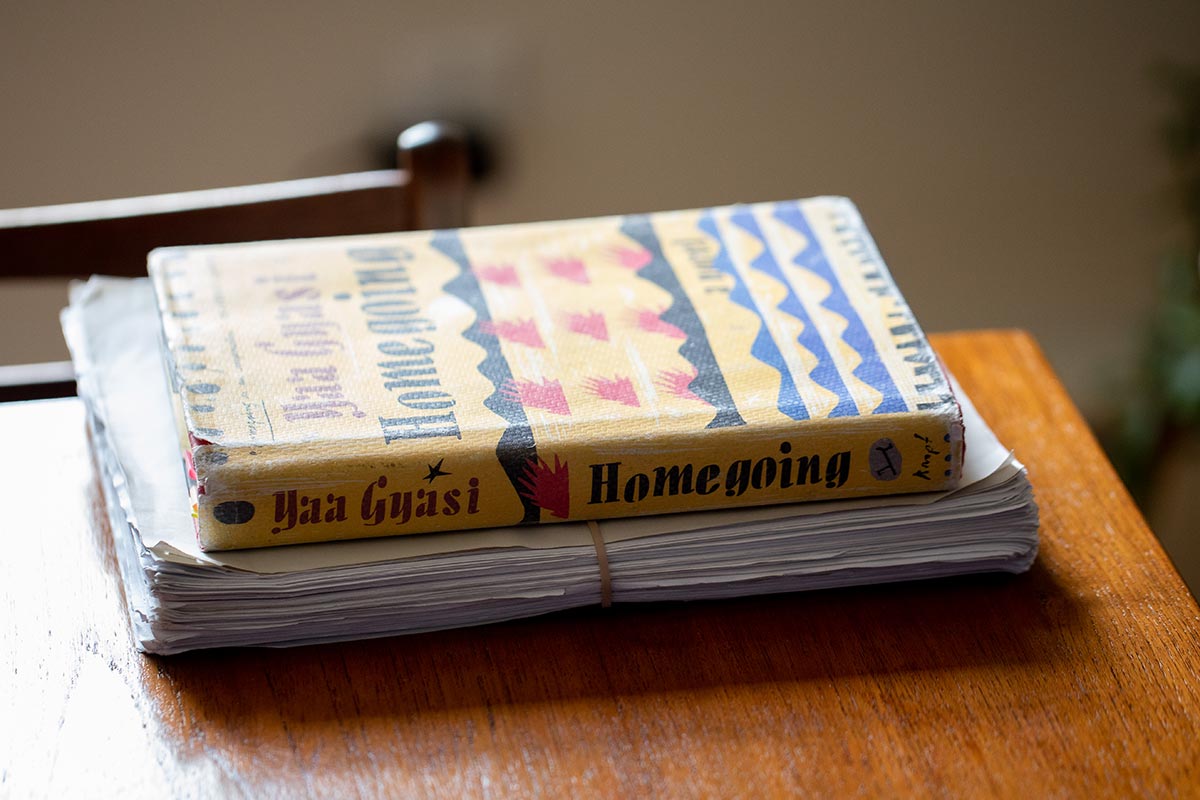 Published in 2016, Homegoing won the National Book Critics Circle's John Leonard First Book Prize and was named one of Oprah's favorite books and a New York Times Notable Book that year. Gyasi's second novel, Transcendent Kingdom, is out in July 2020. Writing books is a dream Gyasi has held and nourished nearly all her life. "I don't think I ever really felt a moment's doubt about what I wanted to do," she says.
Awards and Accomplishments
Berlin Prize (2018)
Granta Best of Young American Novelists (2017)
National Book Critics Circle's John Leonard Award (2017)
PEN/Hemingway Award (2017)
American Book Award (2017)
Alabama Authors Award for Fiction (2017)
Northern California Book Award (2017)
Indies Choice Book Award for Best Debut Novel (2017)
Medici Book Club Prize (2017)
Barnes and Nobel Discover Award (second place) (2017)
National Book Foundation's "5 Under 35" (2016)
Aidoo-Snyder Prize (2016)
British Book Award Finalist (2018)
Dayton Literary Peace Prize (runner-up) (2017)
Center for Fiction First Novel Prize Finalist (2016)
Goodreads Choice Awards Finalist (2016)
PEN/Robert Bingham Award Finalist (2016)
Whited Fellowship for Excellence in Fiction (2014)
You may also be interested in
Creative Promise Prizewinner Yaa Gyasi's latest work deals with addiction, depression, and faith.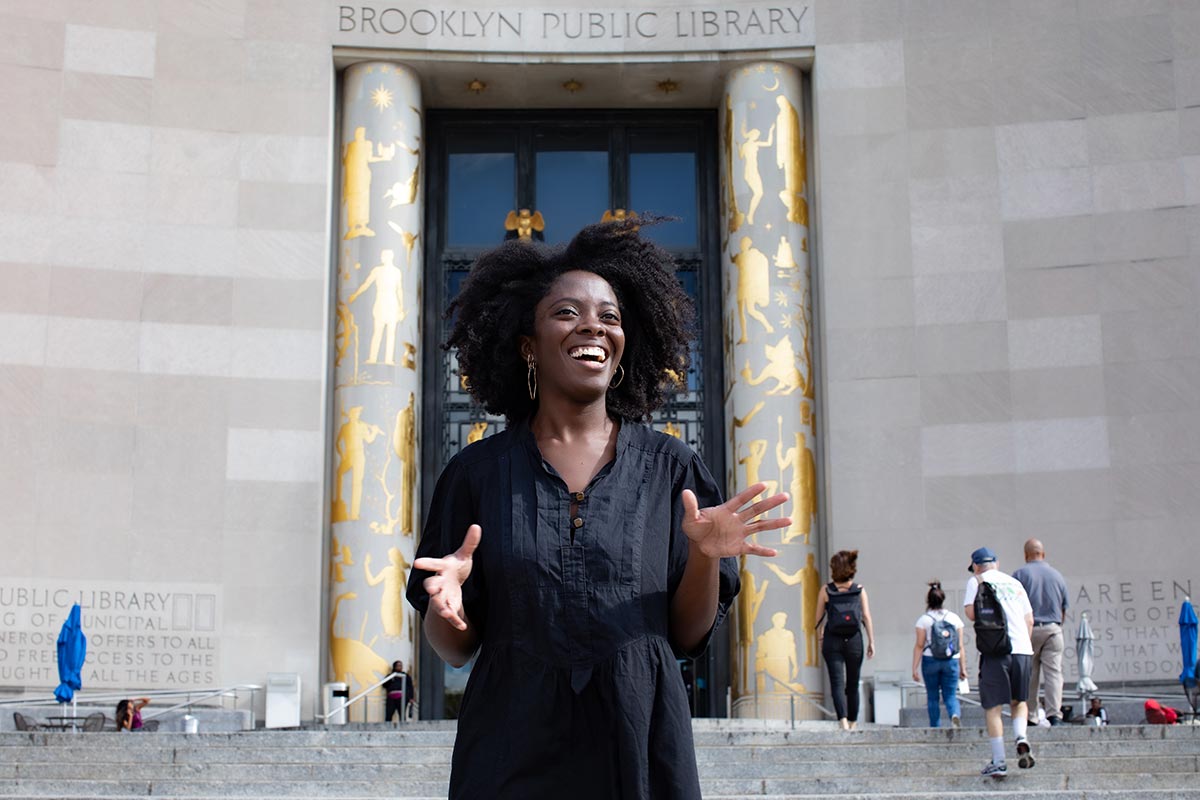 Prize Recipients Carmen C. Bambach and Yaa Gyasi are honored by Carnegie Corporation's 2020 "Great Immigrants, Great Americans," campaign, which celebrates the many ways in which immigrants enrich our culture, invigorate our democracy, and contribute to our communities.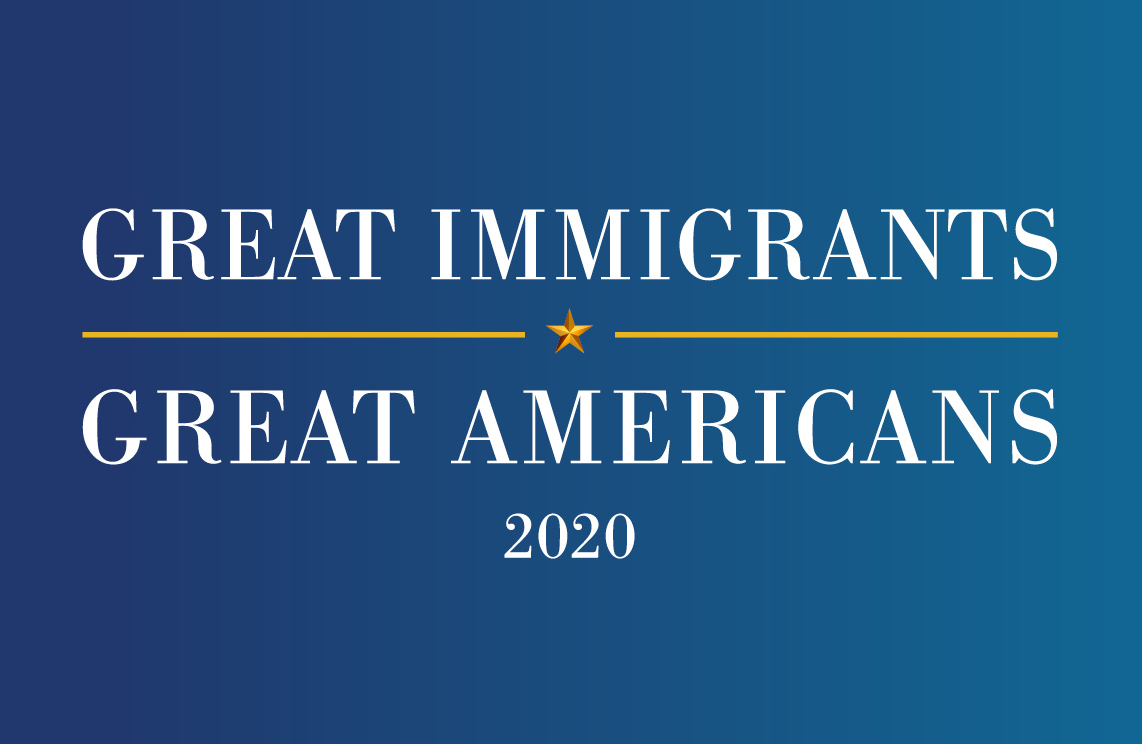 Yaa Gyasi's debut novel, Homegoing, showcased the Ghanaian-born author's talent for its emotional portrayal of the impacts of intergenerational trauma on families in the African and African American diaspora.