Born in a small village in Jiangxi Province, China, documentary filmmaker Nanfu Wang was drawn to storytelling from a young age. Nanfu credits her father with introducing her to the art and tradition of story craft, writing his own stories and poems, and reading books to her as a child.
Nanfu's father passed away at the age of 33, when Nanfu was 12. She said his death compelled her "to think about life and death … and how we should live our life if life is so short."
This experience sparked an early political awakening in Nanfu: She saw how inequities in education, healthcare, and access were used to control people and were obscured by propaganda. This emboldened Nanfu to pursue a career in journalism, to seek out and share truth with others. She moved to the United States in 2011 to study communications, compelled by the country's reputation for independent journalism and the values placed on free speech and expression. While studying communications at Ohio State University she fell in love with documentary filmmaking.
This personal drive and intensity are what make Nanfu's films so gripping. With a steady hand, she explores concepts of propaganda, personal agency, and the limits of free will and freedom of choice in the context of political and social structures.
Her first feature film was Hooligan Sparrow. In it, Nanfu followed Chinese activist Ye Haiyan, persecuted by the Chinese government for speaking out about sexual abuse, corruption, and a coverup involving a Chinese school and a party official. While filming the documentary, Nanfu and her own family were targeted and interrogated by the government for her affiliation with the activist. Nanfu began keeping a video diary to document her experiences. "[When I] started editing the film, I realized that all of this has to be a part of the story in order for it to be complete."
The films [I make] are never going to be objective; they are always subjective. They always reflect my unique seeing.
The experience of making Hooligan Sparrow cemented the documentarian's resolve and approach. "The advantage and challenge of being a storyteller is to present different perspectives and make them known to people," says Nanfu. "The films [I make] are never going to be objective; they are always subjective. They always reflect my unique seeing."
Nanfu's subsequent films I Am Another You and One Child Nation explore the tensions and limits of personal choice and freedom in the United States and in China. I Am Another You unfolds in three acts: Nanfu entertains the romanticized notion of the drifter in America, adopting a nomadic life for a month, living on the streets with subject Dylan Olsen; she unfolds Dylan's Mormon upbringing and troubled adolescence; and she lays plain the invisibility and trauma of mental illness and disability in the United States. As with Hooligan Sparrow, in I Am Another You Nanfu's commitment to immersing herself in the world and experiences of her subjects demonstrates a profound empathy.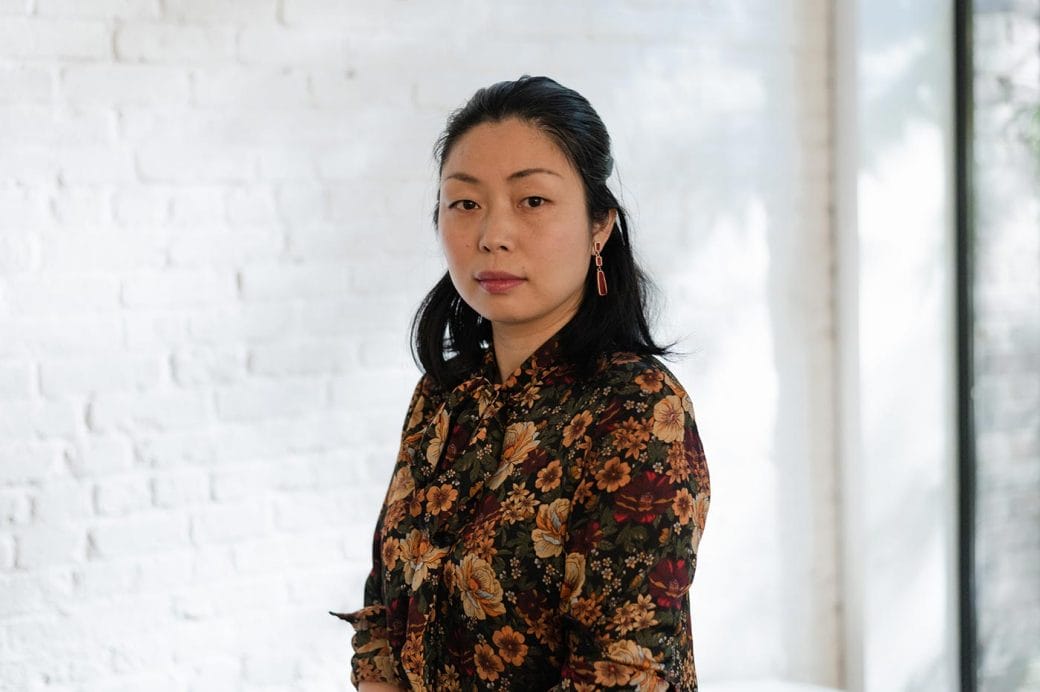 One Child Nation—Nanfu's most personal film to date—followed her personal investigation into China's one-child policy. On learning that she was pregnant, Nanfu began to question China's one-child policy and the choices her own family—and families all over China—were forced to make as a result of the policy. As Nanfu's pregnancy progressed and she became a mother to a son, she explored questions about family and country, familial obligation and political allegiance, and propaganda and control. Nanfu's latest film, In the Same Breath, explores the COVID-19 pandemic through the lens of Chinese and American nationalism and propaganda.
Nanfu was awarded a MacArthur Foundation Fellowship in the fall of 2020. A graduate of the Ohio State University and New York University's Documentary Filmmaking program, Nanfu receives a 2021 Vilcek Prize for Creative Promise in Filmmaking for the impact and courage of her riveting documentaries, which are lucid and unflinching in confronting the consequences of systemic oppression and corruption.