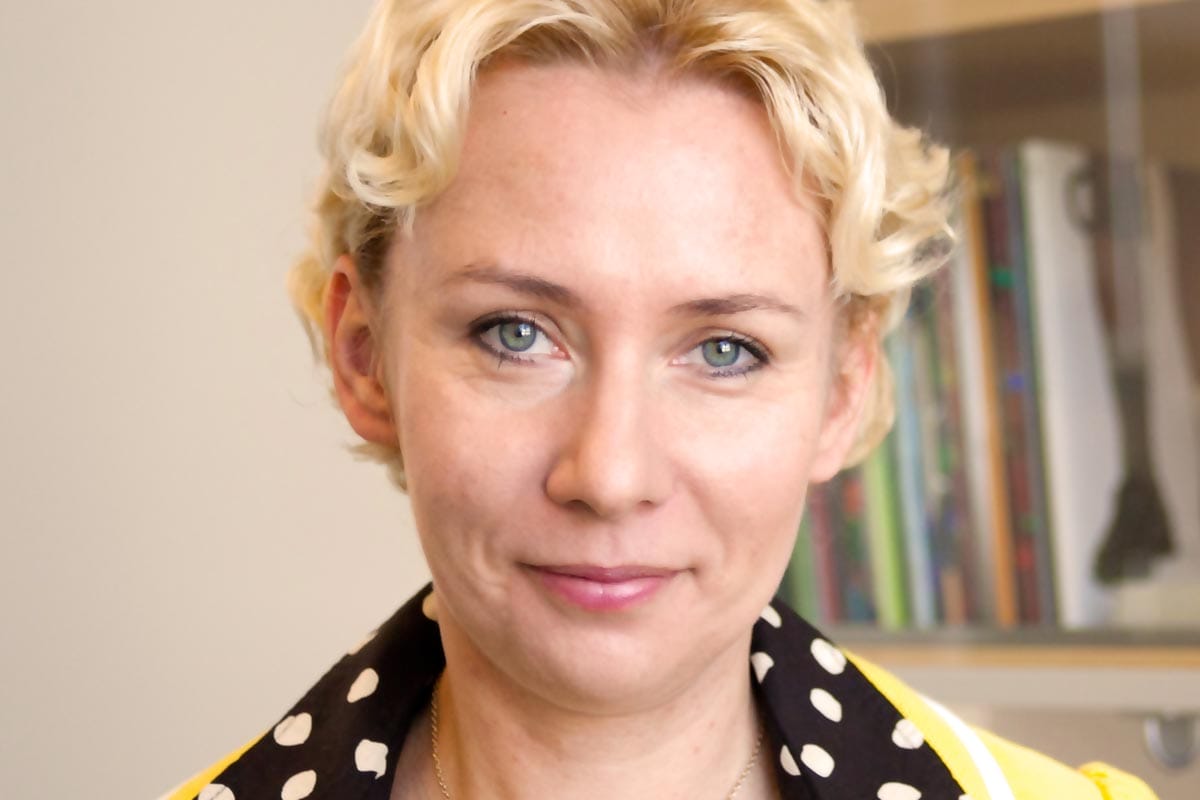 The day the Berlin Wall came down, the world opened up for Joanna Wysocka. With "wide-eyed with excitement" on her first visit to the United States a few years later, as a representative of Poland at the 1992 International Chemistry Olympiad, she says the the world seemed full of possibilities she "never dared dream about as a child."
While an undergraduate at the University of Warsaw, the Lodz native spent a summer volunteering at the renowned Cold Spring Harbor Laboratory, Long Island, and was invited to return for her PhD studies. She quickly began making a name for herself thanks to contributions to the "great puzzle" of chromatin functionality (DNA packaging), which started "new chapters in chromatin biology, with clear implications for cancer biology," said Dr. C. David Allis, her advisor at Rockefeller.
In 2006, following a highly successful three-year postdoctoral fellowship, Wysocka established her independent laboratory at Stanford University's Departments of Chemical and Systems Biology and Developmental Biology.
She decided to apply her expertise in chromatin biology to stem cell biology. Wysocka's own scientific ideas are many and varied, and together with her interdisciplinary group, her research has already led to the discovery of novel and crucial insights into cell fate and lineage. Going forward, she plans to address the question of human diversity. Her approach will be, quite literally, head-on, as she intends to use as a model the human face. "The face is at the center of our identity … yet we know next to nothing about the genetic basis of human facial variation." The associate professor is also working on CHARGEsyndrome, a devastating childhood developmental disorder.
To her growing list of accomplishments, Wysocka hopes to one day "know I have inspired and encouraged young people to dream big and do their very best."
Awards and Accomplishments
Harland Winfield Mossman Award in Developmental Biology, American Association of Anatomists (2013)
California Institute for Regenerative Medicine Basic Biology Awards (2011)
Outstanding Young Investigator Award (2010), the International Society for Stem Cell Research (ISSCR)
W. M. Keck Distinguished Young Scholar in Medical Research Award (2008–2013)
California Institute for Regenerative Medicine New Faculty Award (2008–2013)
Searle Scholar Award (2007–2010)
Baxter Foundation Award (2007)
Jury Members
2013 Vilcek Prize for Creative Promise in Biomedical Science
Heran Darwin
Associate Professor of Microbiology, New York University School of Medicine
Laurie Dempsey
Senior Editor, Nature Immunology
Peter Palese
Professor and Chair, Microbiology, Mount Sinai School of Medicine
Jan Vilcek
Professor of Microbiology, New York University School of Medicine
Leslie Vosshall
Robin Chemers Neustein Professor, The Rockefeller University
Nicholas Wade
Science Department, The New York Times
Jedd Wolchok
Director of Immunotherapy, Memorial Sloan Kettering Cancer Center