Houra Merrikh has swiftly risen to scientific prominence for uncovering hidden conflicts between the machinery that copies DNA in living cells and the one that transcribes its genetic code.
Raised in war-torn Tehran in the 1980s by educated parents who held lucrative jobs, Merrikh was 3 years old when the family moved to Turkey. At 16, she immigrated to Texas, leaving her own family behind.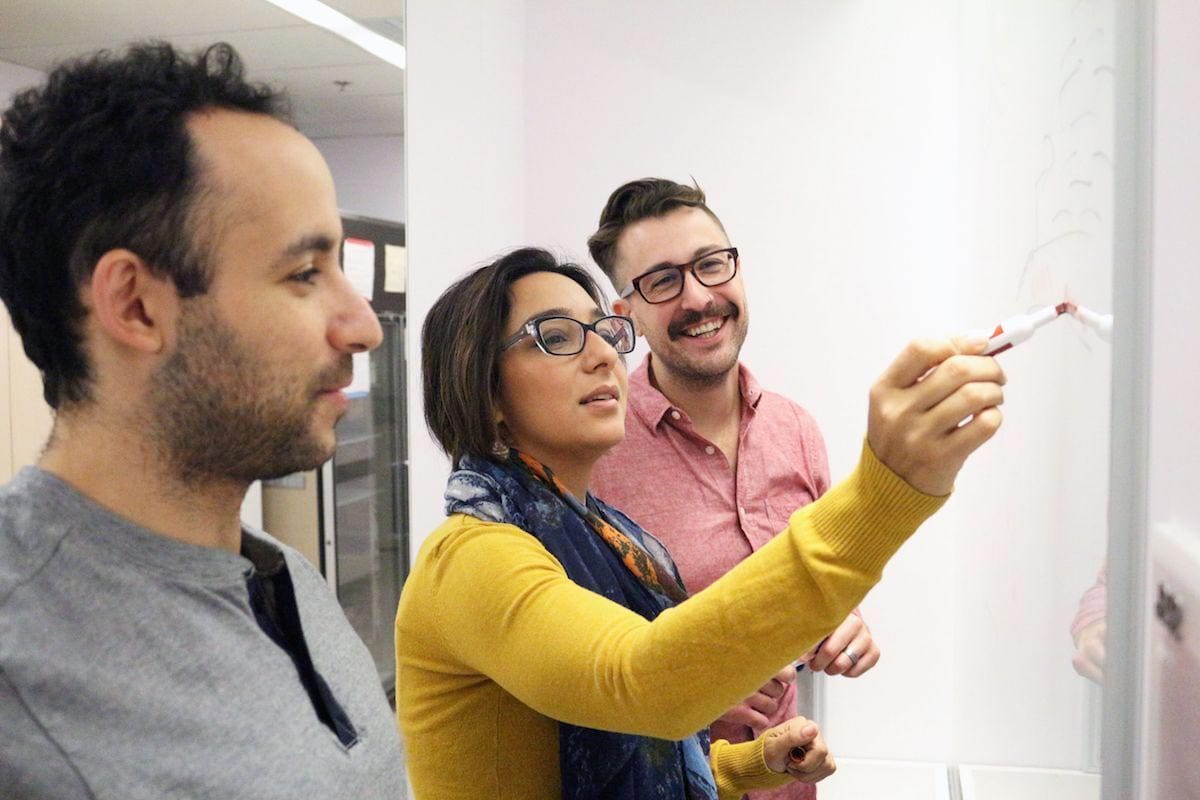 Merrikh earned a bachelor's degree in biophysics and biochemistry at the University of Houston, Texas, then headed to Boston University to work as a technician in a plant genetics lab. She enrolled in a doctoral degree in biochemistry and molecular biology at Brandeis University in 2003, and hit her stride with biochemist Susan Lovett, who studies how bacteria weather attacks on their DNA.
Merrikh embraced the tools of molecular biology to unearth a then-novel mechanism by which bacterial cells respond to assaults on DNA. She discovered that DNA damage triggers a cascade of events that helps actively dividing cells survive onslaughts on DNA.
A postdoctoral apprenticeship in the lab of Massachusetts Institute of Technology molecular biologist Alan Grossman, widely recognized for his work on DNA replication in bacteria, was followed by an assistant professorship at the University of Washington, Seattle in 2011. Merrikh discovered that some genes, which face a heightened risk of head-on collisions, are subject to increased mutation rates. The attendant mutations, it turns out, help speed evolution in a highly orchestrated manner. "This mechanism may drive the development of antibiotic resistance in bacteria and cancer in human cells," she explains, hinting at the work's potential medical implications. Before long, Merrikh's team laid bare the precise mechanism by which head-on conflicts boost mutation rates in bacteria.
Merrikh hopes to delve deeper into the mechanics of DNA replication by visualizing the bump and grind of individual molecules in cells through biophysical methods.
Awards and Accomplishments
University of Washington Innovation Award (2015)
NIH Director's New Innovator Awards (2013)
Jury Members
2016 Vilcek Prize for Creative Promise in Biomedical Science
Heran Darwin
Professor of Microbiology, New York University School of Medicine
Laurie Dempsey
Senior Editor, Nature Immunology, Nature Publishing Group
Yibin Kang
Warner-Lambert Parke-Davis Professor of Molecular Biology, Princeton University
Peter Palese
Horace W. Goldsmith Professor and Chair of Microbiology, Professor of Medicine, Icahn School of Medicine at Mount Sinai
Leslie Vosshall
Robin Chemers Neustein Professor, The Rockefeller University
Jedd Wolchok
Lloyd J. Old Chair for Clinical Investigation, Memorial Sloan Kettering Cancer Center