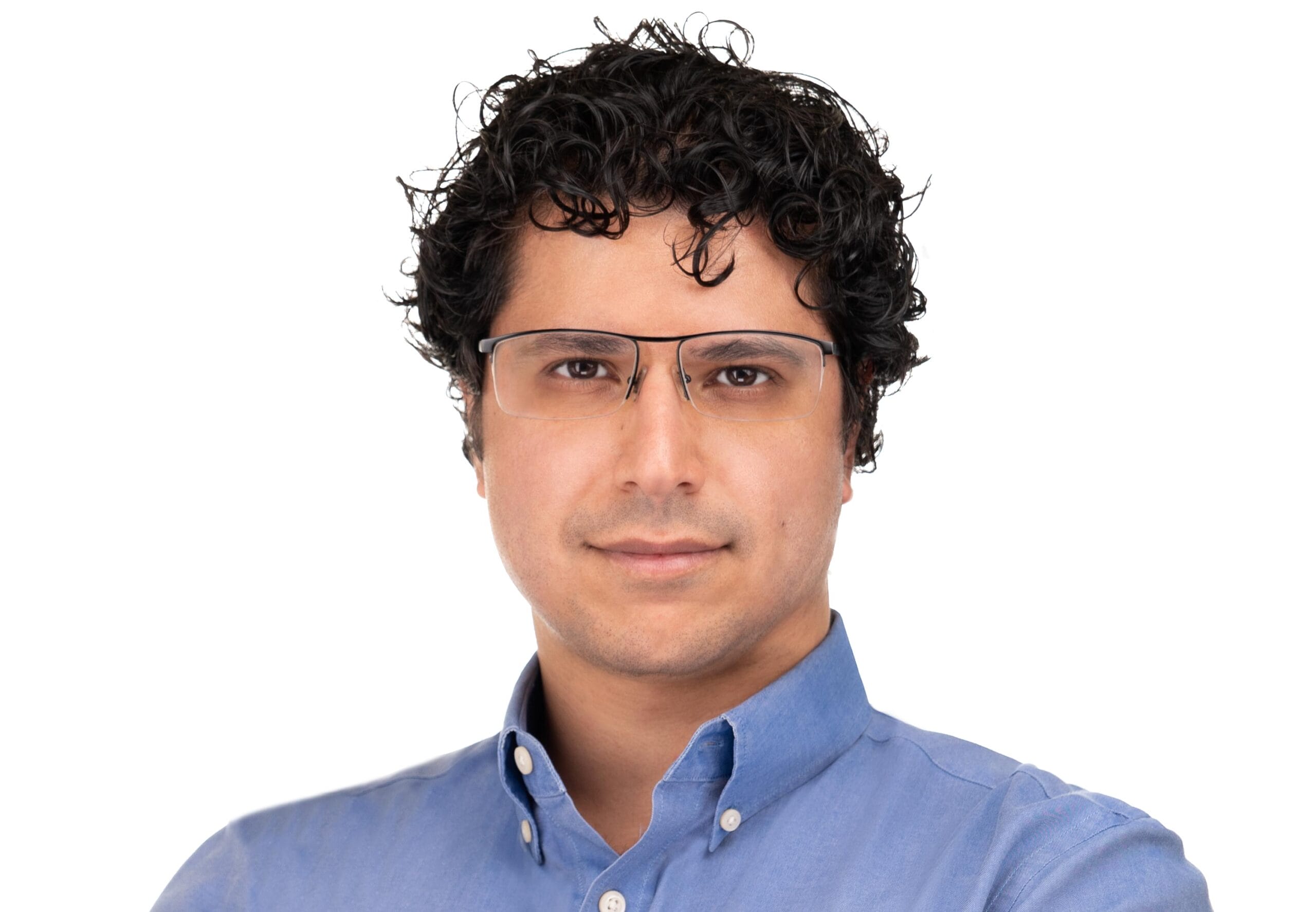 Hani Goodarzi's research brings together a diverse array of expertise, from machine learning and computational biology to cancer cell biology and genetic analysis. With this multifaceted approach, Goodarzi has led important discoveries on cancer biology and metastasis, with implications for both diagnostics and therapeutics.
Born in Tehran, Iran, Goodarzi pursued studies in data science and biotechnology at the University of Tehran, where he undertook and published research analyzing mathematical properties of the genetic code. His work—which combined meta-analysis and genetics—conceptualized new ways of understanding the evolution of coding DNA.
Enduring problems are often solved by outsiders who bring established concepts from other areas of research.
In search of a better education and a more open society, Goodarzi made the decision to immigrate to the United States in 2006. He pursued his PhD at Princeton University, working in the laboratory of Dr. Saeed Tavazoie. "In his lab … I experienced the power of true multidisciplinary research: leveraging computational modeling to generate readily testable hypotheses that I could validate experimentally."
At Princeton, Goodarzi conceived of and developed ADAM (array-based discovery of adaptive mutations), a technology that allows scientists to search an entire genome and identify mutations that contribute to selective adaptation. He also carried out one of the first meta-analyses of cancer gene expression datasets, implicating hundreds of previously unknown pathways driving tumor progression. Following the completion of his PhD, Goodarzi continued his work in cancer research at the Rockefeller University.
Goodarzi is now an assistant professor at the University of California, San Francisco. Most recently, he discovered that the protein SNRPA1 drives metastasis in breast cancer and that controlling levels of this protein in cancer cells alters their ability to metastasize. He also discovered a novel class of RNA that is only found in cancerous cells (orphan noncoding RNA); this has led to the development of new techniques for early cancer detection and monitoring.
"Enduring problems are often solved by outsiders who bring established concepts from other areas of research," says Goodarzi, "therefore, we work tirelessly to remain outsiders in our own fields."
Awards and Accomplishments
Transformative Cancer Research, AACR-MPM Oncology Foundation (2020)
Exceptional Project Award, Breast Cancer Alliance (2020)
Mary Kay Foundation Award (2019)
AAAS Martin and Rose Wachtel Cancer Research Award (2017)
AACR NextGen Award for Transformative Cancer Research (2017)
Scholar Award, Sidney Kimmel Cancer Foundation (2017)
Blavatnik Regional Award, Blavatnik Awards for Young Scientists (2015)
Breakout Award, Tri-Institutional Breakout Awards (2015)
NIH Pathway to Independence Award, NIH (2015)
Jury Members
2022 Vilcek Prize for Creative Promise in Biomedical Science
Heran Darwin
Professor, Department of Microbiology, New York University
Laurie Dempsey
Senior Editor, Nature Immunology, Nature Publishing Group
Yibin Kang
Warner-Lambert/Parke-Davis Professor of Molecular Biology, Princeton University
Harmit S. Malik
Principal Investigator, Fred Hutchinson Cancer Research Center
Luciano A. Marraffini
Kayden Family Professor, The Rockefeller University
Leslie B. Vosshall
Robin Chemers Neustein Professor of Neurogenetics and Behavior, The Rockefeller University
Jedd D. Wolchok
Lloyd J. Old/Virginia and Daniel K. Ludwig Chair in Clinical Investigation, Memorial Sloan Kettering Cancer Center