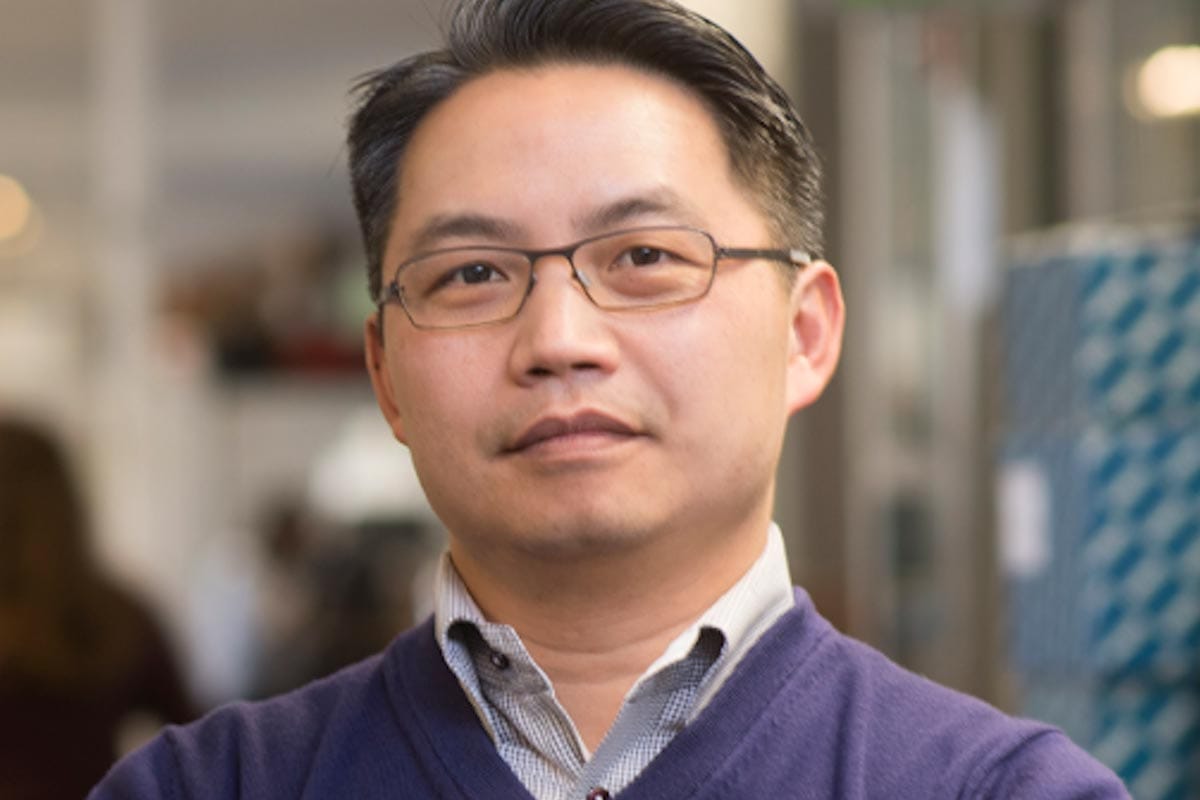 Why do long hairs grow on our scalp, but not on our palms or the soles of our feet? How do cells decide where they should be located in the body? Unconventional questions such as these — in particular, those with a direct connection to human diseases — drive the research of Howard Y. Chang. A passion for finding the answers has led to the discovery of a number of far-reaching insights into gene regulation.
With a disciplined mind even as a teenager, Dr. Chang, born in Taipei, Taiwan, remembers well the shock of his first day in junior high school in Southern California, where his family moved when he was 12 years old. Initially he made do with a vocabulary gleaned from watching '80s sitcoms. By high school, he had resolved to improve his English by joining the debate team, and came to relish the freedom in America to argue both sides of an issue.
He went on to earn his bachelor's in biochemical sciences from Harvard University in 1994. He then joined the Harvard-MIT MD-PhD program, and together with MIT Professor David Baltimore discovered several key biochemical control mechanisms of how cells self-destruct, which have important applications in the study of cancer, autoimmunity, and degenerative diseases.
While pursuing medical training in dermatology, Dr. Chang began his postdoctoral research in Professor Patrick Brown's lab at Stanford University. There, he began a new research program to understand the basis of site-specific differences in human skin, resulting in novel modes of gene control that extends from cancer treatment to aging. The breakthroughs made by Dr. Chang and his colleagues may suggest new approaches for the treatment of malignant tumors.
Dr. Chang is a prolific and acclaimed writer, having published more than 60 papers in such journals as Nature, >Cell, Science, Nature Genetics, PLoS Genetics, and more. He is also a member of the Stanford Comprehensive Cancer Center.
Awards and Accomplishments
Research Scholar Award, American Cancer Society (2007)
Scholar Award, Damon Runyon Cancer Research Foundation (2006-2008)
Clinical Scientist Career Development Award (K08), NIH (2004-2009)
Physician-Scientist Career Development Award, Dermatology Foundation (2004)
Young Investigator Award, American Academy of Dermatology (2003)
Jury Members
2009 Vilcek Prize for Creative Promise in Biomedical Science
Heran Darwin
Assistant Professor of Microbiology, New York University School of Medicine
Laurie Dempsey
Senior Editor, Nature Immunology
Peter Palese
Professor and Chair, Microbiology, Mount Sinai School of Medicine
Jan Vilcek
Professor of Microbiology, New York University School of Medicine
Leslie Vosshall
Investigator, Howard Hughes Medical Institute, Chemers Family Associate Professor, The Rockefeller University
Nicholas Wade
Science Department, The New York Times
Jedd Wolchok
Assistant Professor of Medicine, Weill Medical College of Cornell University, Associate Director, Ludwig Center for Cancer Immunotherapy, Memorial Sloan Kettering Cancer Center