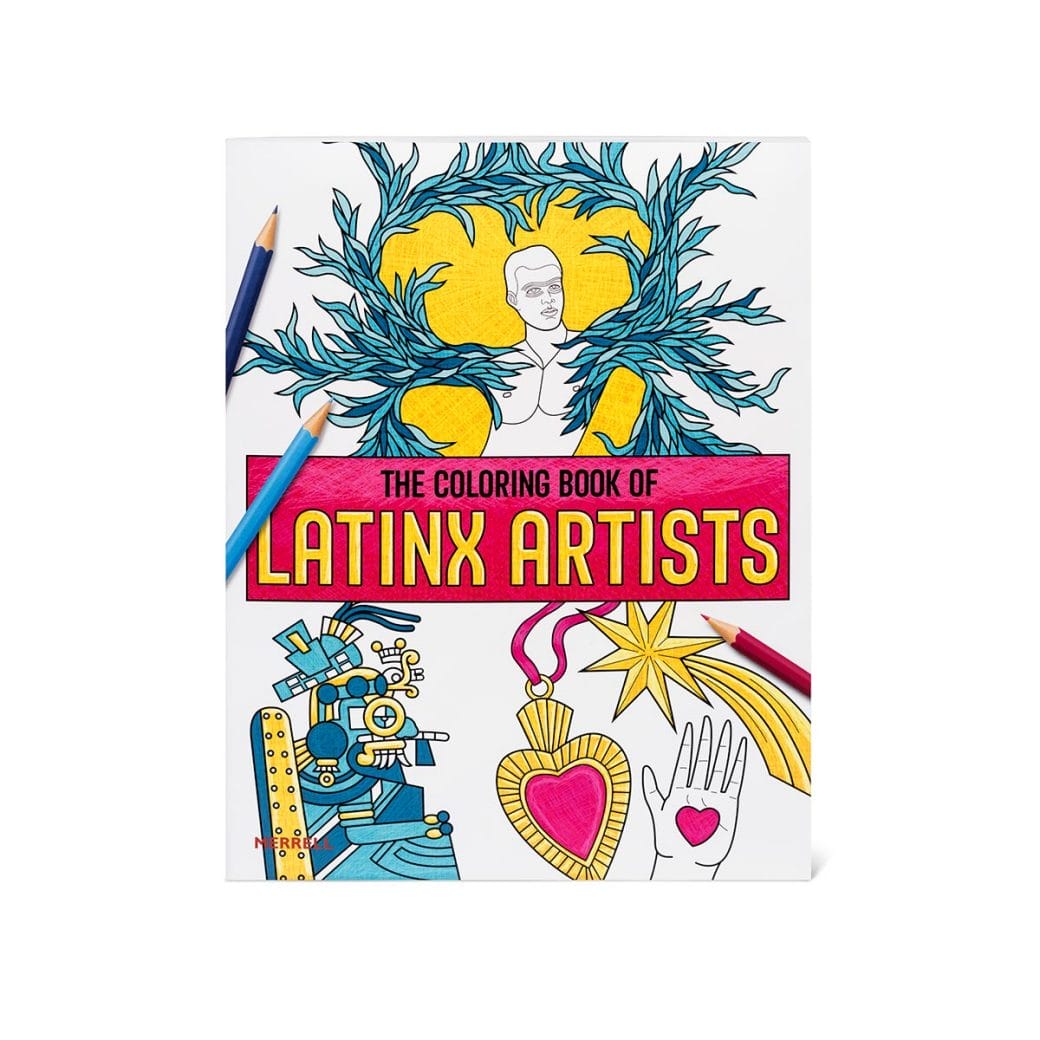 The Vilcek Foundation worked with curator Rita Gonzalez, illustrator Paula Kinsel, and Merrell Publishers to develop The Coloring Book of Latinx Artists. This vibrant new coloring book features line illustrations of more than 30 works of art by 13 contemporary Latinx artists working in a range of mediums and styles.
In the book's introduction, Gonzalez writes, "The term Latinx art is used to describe works created by artists of Latin American birth or descent who live in the United States. It encompasses a diverse range of artistic practices, from geometric abstraction to figurative and conceptual approaches." She notes, "The term Latinx should be considered fluid, for the multiplicity it represents."
Drawing on her background as an art historian and curator with the Los Angeles County Museum of Art, Gonzalez curated the artists and works of art included in The Coloring Book of Latinx Artists.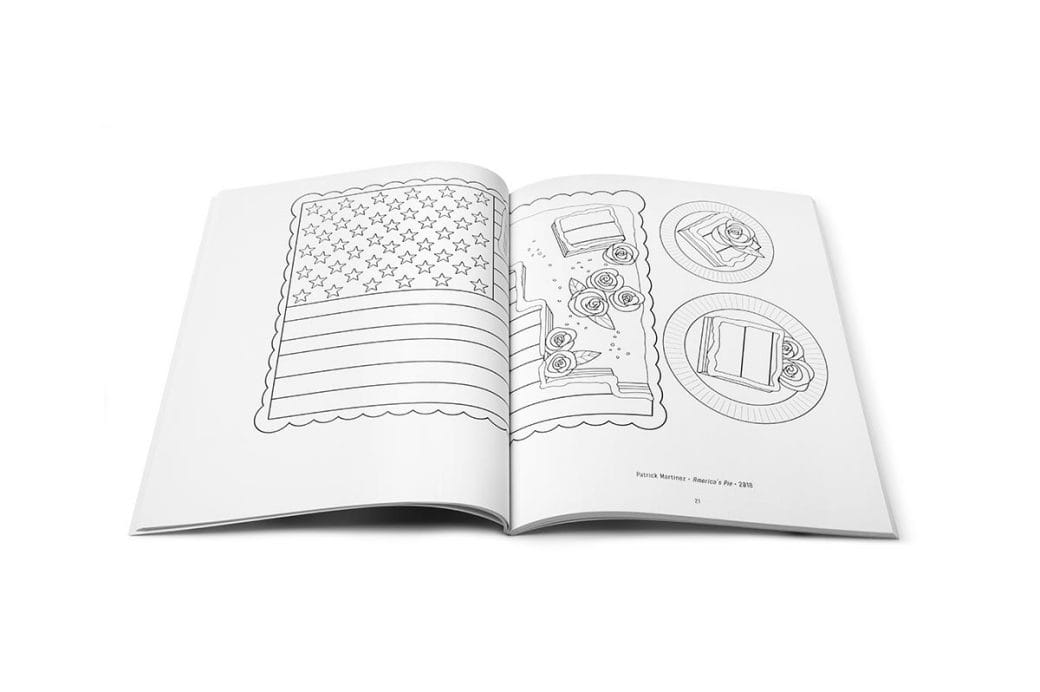 "This gathering of artists … is a celebration of many things that are key to Latinx art, in particular a powerful balancing of aspects of everyday working- and middle-class life with innovations in cultural translation," writes Gonzalez. "Many of the artists represented in this selection also bring together historical references to art, design, and self-fashioning across time periods and geographies."
The Coloring Book of Latinx Artists features works of art by:
Marcel Alcalá
Felipe Baeza
Carolyn Castaño
Patrick Martinez
Michael Menchaca
Ms. Yellow (Nuria Ortiz)
Jaime Muñoz
Eamon Ore-Giron
Gala Porras-Kim
Sandy Rodriguez
Carlos Rosales-Silva
Ana Serrano
Patssi Valdez
The book includes a short biography of each of the 13 artists featured, as well as full-color reproductions of the original works of art. The line drawings and cover art are by Paula Kinsel.
"Through creative publications like our coloring books we celebrate cultural diversity and highlight and promote the artistry of immigrants and their descendents in the United States," says Vilcek Foundation President Rick Kinsel. "We are so grateful to have been able to engage Rita's artistic leadership and expertise in the development of The Coloring Book of Latinx Artists. The insight and curatorial advice she provided was invaluable in creating a publication that centers the artistic voices and cultural legacy of Latinx artists."