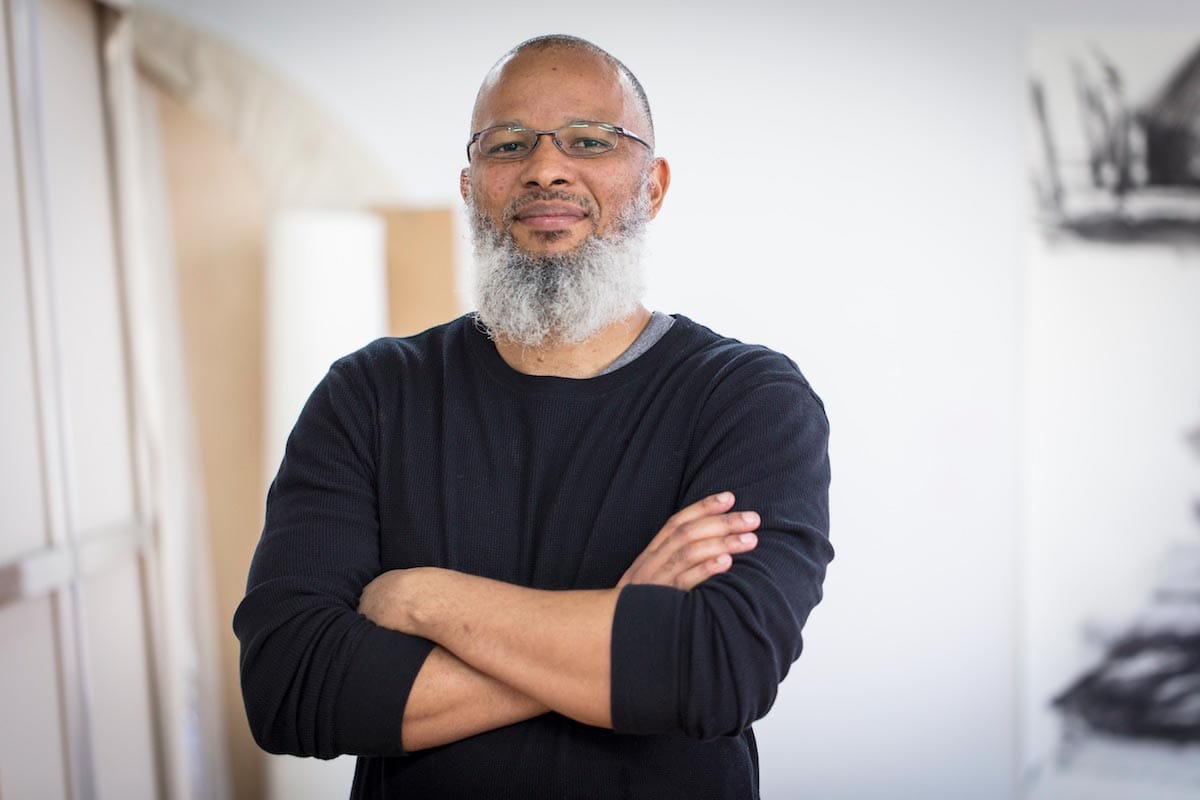 Meleko Mokgosi is an unconventional painter. For one, he is quite slow; it can sometimes take him more than a year to complete one painting. Though he has won several art prizes, including the Joan Mitchell Foundation Painters Grant and the Jarl and Pamela Mohn Award, plus shown his work at Art Basel, the Armory, and the Hammer and the Whitney museums, this practice goes against the grain of the contemporary art production and distribution cycle. Nevertheless, Mokgosi says he must work at such a considered pace because he devotes time to research, travel, and conversing with people. "The work that I do involves a lot of research and time," he says. Mokgosi goes on, "I have to work slowly to contradict what is already out there." The "what is already out there" he refers to is the panoply of misrepresentations of Africa and Africans that Mokgosi believes has done a kind of violence to the people of the continent.
Being born in Botswana, he knows that the continent is home to almost a billion people spread across more than 50 countries, with thousands of languages, customs, and cultures. Mokgosi wants to represent where he comes from and do so in a way that is fair and just to these inhabitants. To accomplish this, he feels that he has to continually educate himself. Thus, every painting becomes a research project, an investigation of the political circumstances that shape southern Africa and native and international perceptions of the region. This is the heart of his practice and work: to become aware of all the ideological forces around him, and in that awareness become able to say, in his own words, "This is what global capitalism looks like; this is what racism looks like; this is what sexism looks like; this is what classism looks like, and this is how [these things] behave."
Mokgosi was quite lucky, he believes, in having parents and an extended family of grandparents, aunts, and uncles who collectively nurtured his ambitions to be an artist. Mokgosi was also lucky in finding precisely the right teachers at the right time: from the high school teacher, Steve Jobson, who first exposed him to art history and painting, to Phil Smith, the former head of admissions at Williams College, who was touring southern Africa and met the young Mokgosi, saw his paintings and drawings, and offered to personally deliver his portfolio to the head of the art department at Williams. When he completed his undergraduate tenure, Mokgosi worried he would have to return to Botswana—a circumstance that seemed inevitable after every graduate program he applied to rejected him. Yet, in another stroke of good fortune, one of his mentors, Mike Glier, advised him to apply to the Whitney Independent Study Program. In addition to the education he received there, which he describes as "absolutely mind-blowing," he met another key teacher, the artist Mary Kelly, who facilitated Mokgosi's enrollment in the MFA program at UCLA. For the next three years, Mokgosi worked closely with Kelly, learning how to develop a "critically engaged and sustainable art practice." In doing so, he says, it became clear to him "what I want to say, how I want to say it, and why I want to say it, why it is important to me."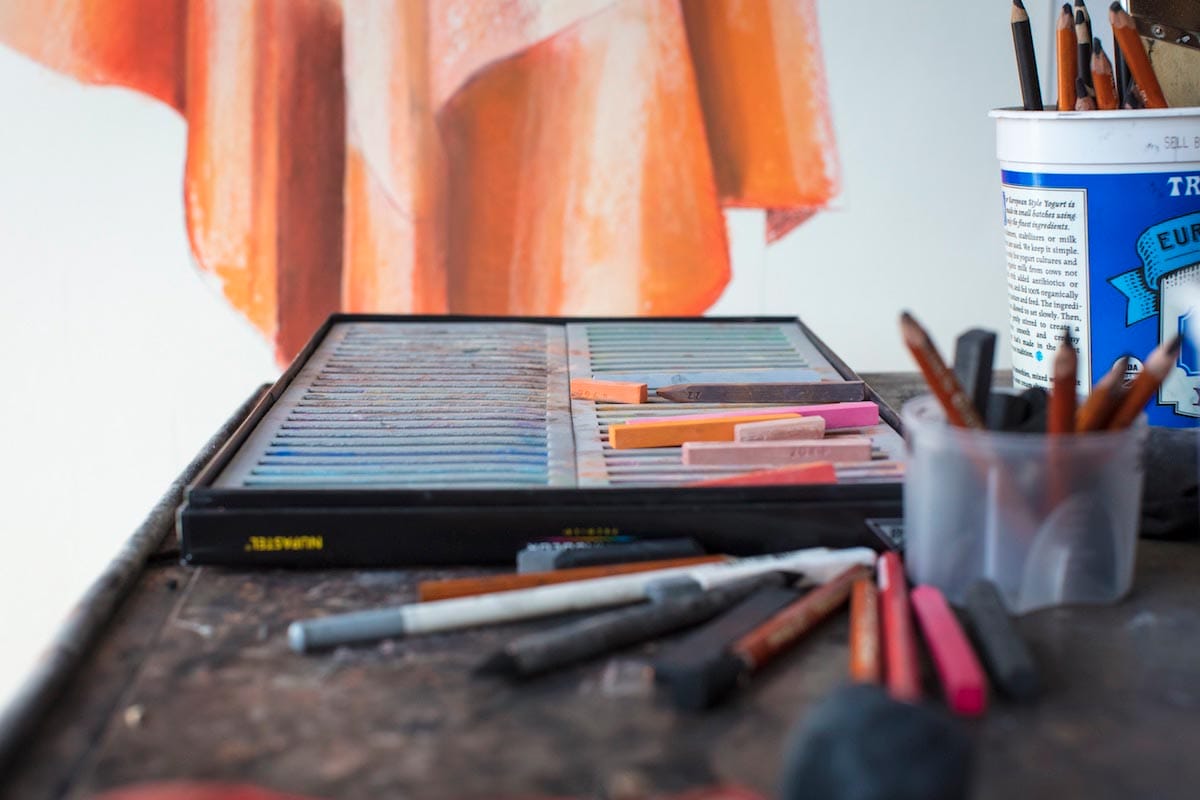 His subject matter is always politics—those relations of power that shape how people interact with each other, and shape families, villages, regions, and nations. However, what truly, deeply motivates his work, he says, is a spirit of concern. Mokgosi knows that through his painting he can engage with the world and contribute something lasting that represents compassion.
Awards and Accomplishments
Inaugural Mohn Award, Hammer Museum (2012)
Jury Members
2017 Vilcek Prize for Creative Promise in Fine Arts
Nicholas Baume
Director and Chief Curator, Public Art Fund
Naomi Beckwith
Curator, Museum of Contemporary Art, Chicago
Rita Gonzalez
Curator and Acting Head of Contemporary Art, Los Angeles County Museum of Art
Hitomi Iwasaki
Director of Exhibitions and Curator, Queens Museum of Art
Thomas J. Lax
Associate Curator, The Museum of Modern Art