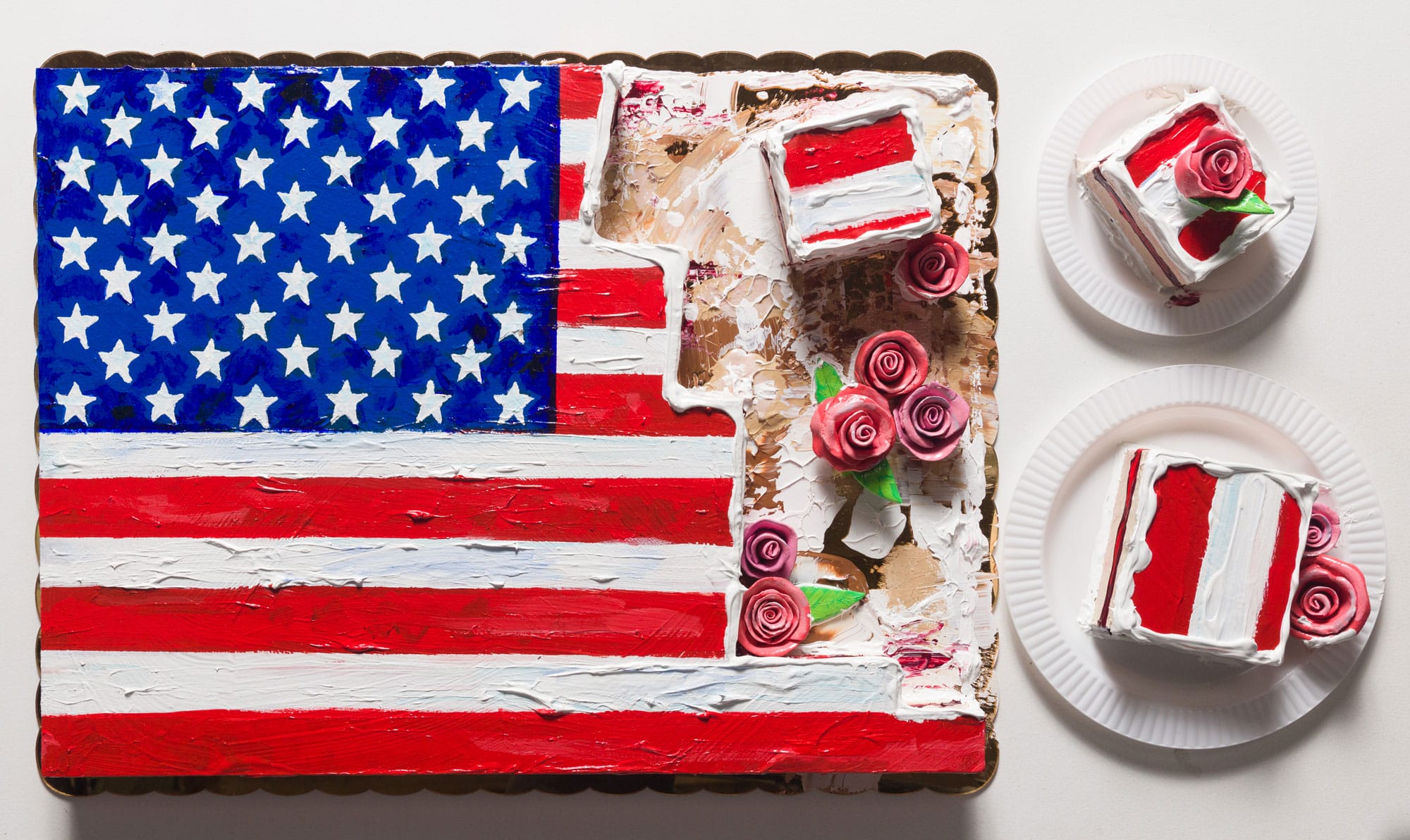 On Wednesday, December 1, at 7:00 pm EDT, the Vilcek Foundation presented an online artist talk centered on the artists and artwork in
The Coloring Book of Latinx Artists
. Curated by Rita Gonzalez, the 13 artists—and their works—represent a diversity of cultures, experiences, media, and styles.
The program was moderated by Ricardo Aca. Panelists included Marcel Alcalá, Carolyn Castaño, and Ms. Yellow.
The program discussion centered the experiences that have informed the panelists' work, as well as the complex history of art and identity in the Americas. The talk also included frank discussions on identity, and colonialism in language, in art, and in art history.
Artists of the Americas
By Rita Gonzalez
The term Latinx art is used to describe works created by artists of Latin American birth or descent who live in the United States. It encompasses a diverse range of artistic practices, from geometric abstraction to figurative and conceptual approaches. This range is represented in my selection for the coloring book. The term Latinx emerged in the early 21st century. An identifier, it is used in place of Latino or Latina when referring to people of Latin American origin or heritage, replacing the masculine –o or feminine –a with -x so as to be gender neutral and inclusive. The term Latinx should be considered fluid, for the multiplicity it represents.
The impact of Latinx populations on everything from urban design to self-ornamentation and cultural fusions has been tremendously underestimated and underrecognized. Latinx civil rights movements share aesthetic and community-based strategies that have been propelled by strong print (and more recently, digital) cultures. Examples are evident in the strong visual cultures that link Puerto Rican and Chicanx communities—from the graphic design of political posters and fliers to provocative public murals and stencil graffiti. Print culture also emboldened Latinx artists to respond to U.S. government interventions in Central America. In this sense, Latinx art is a strategic means to identify affinities, whether those are shared historical legacies or similar political stances and aesthetic modes.
This gathering of artists, who span several generations, is a celebration of many things that are key to Latinx art, in particular a powerful balancing of aspects of everyday life (working and middle class) with innovations in cultural translation. Many of the artists represented in this selection also bring together historical references to art, design, and self-fashioning across time periods and geographies.
This playful mixture of influences binds cultural references into the everyday. Patrick Martinez draws primarily from vernacular culture—bakeries, custom cars, box-like urban architecture—and transforms these recognizable forms into vivid, layered paintings. Ana Serrano's sculptures and paintings relay how expressions of personality are inscribed by immigrant communities onto the built environment. Michael Menchaca overlays graphic and gaming design with the tradition of Casta painting, producing a playful but menacing combination of references. Sandy Rodriguez's process is deeply rooted in historical research to the extent that even the chemical makeup of color itself becomes subject matter. Referencing the spaces of visual display, Gala Porras-Kim's work challenges us to rethink the ethics of collection, in particular how proprietary claims on materials and knowledge are made by so-called neutral museums.
Patssi Valdez has long been interested in abundance and excess in her highly stylized figures and devotional objects. Self-fashioning and mythologizing are also critical to the art of Marcel Alcalá and Felipe Baeza. Ms. Yellow (Nuria Ortiz) overlays and overlaps Meso-American iconography with contemporary stylizing of self. Similarly, Jamie Muñoz considers culture as fluid and responsive, evidenced in his attention to the innovations and cross-pollinations of everyday customizing (of cars, windows, etc.) that transpose the ancient and futuristic. Eamon Ore-Giron and Carlos Rosales-Silva push against the accepted readings of Modernism as solely rooted in European innovation with their uses of design motifs and symbology from the Ancient Americas. Carolyn Castaño also politicizes design motifs drawn from depictions of the tropical Americas to foreground underrepresented feminist histories.
These allusions to graphic design, video games, Casta paintings, poster art, custom car culture, science fiction, Baroque art, vernacular architecture, Tropicália, museum display, and queer self-fashioning show the depth and range of Latinx art, and its ability to transform itself.
Artist Biographies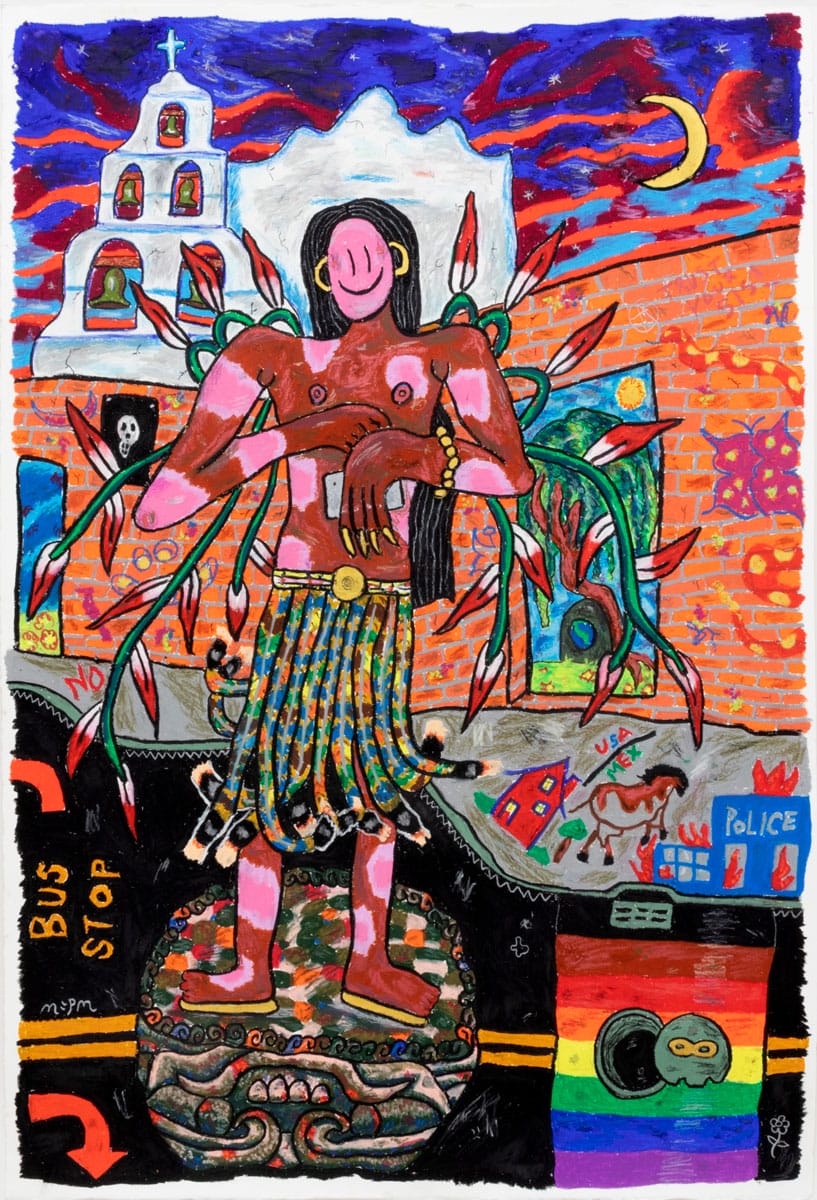 Marcel Alcalá is a queer Chicanx artist originally from Santa Ana, California. Based in Los Angeles, their artistic practice includes performance, video, sculpture, drawing, and painting. Their body of work provides a bright and wry take on identity and iconography, incorporating themes of gender, sexuality, class, and urban life.
---
Born in Guanajuato, Mexico, artist Felipe Baeza lives and works in Brooklyn, New York. Baeza's practice is equal parts confrontation of violent pasts and a tribute to people whose sense of personhood is litigated and defined by those in power. His "fugitive bodies" appear in different states of becoming and at times are even abstracted to the point of invisibility. He earned his BFA from The Cooper Union for the Advancement of Science and Art, and an MFA from Yale University.
---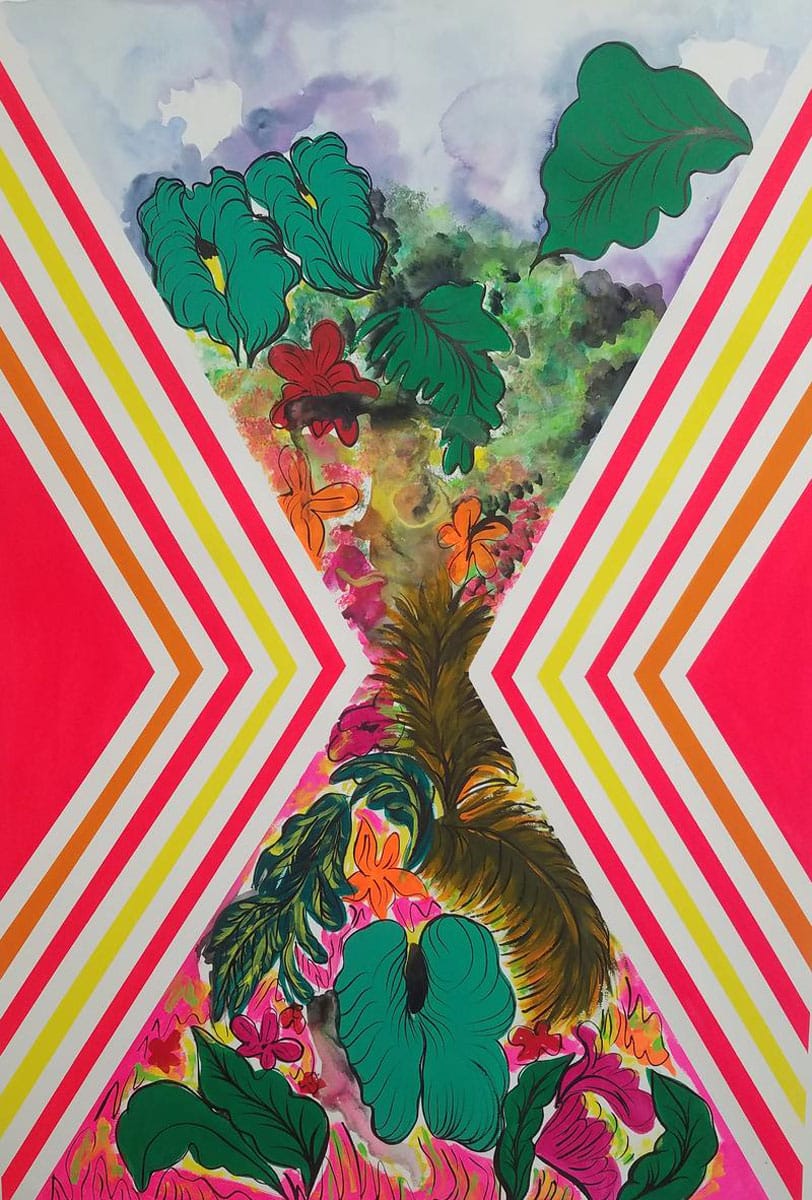 Carolyn Castaño is a Colombian American artist based in Los Angeles. Her work explores concepts of iconography and exoticism across a variety of subjects—from tropical plants and birds to important Latin American social and political figures. She earned her MFA from the School of the Arts and Architecture at the University of California, Los Angeles.
---
Patrick Martinez
Patrick Martinez maintains a diverse practice that includes mixed media landscape paintings, neon sign pieces, cake paintings, and his Pee Chee series of appropriative works. In this book, we feature two of Martinez's cake paintings, which memorialize leaders, activists, and thinkers in American social and cultural movements. His work has been exhibited in Los Angeles, Mexico City, San Francisco, Minneapolis, Miami, New York, Seoul, and the Netherlands. He earned his BFA with honors from Art Center College of Design in 2005.
---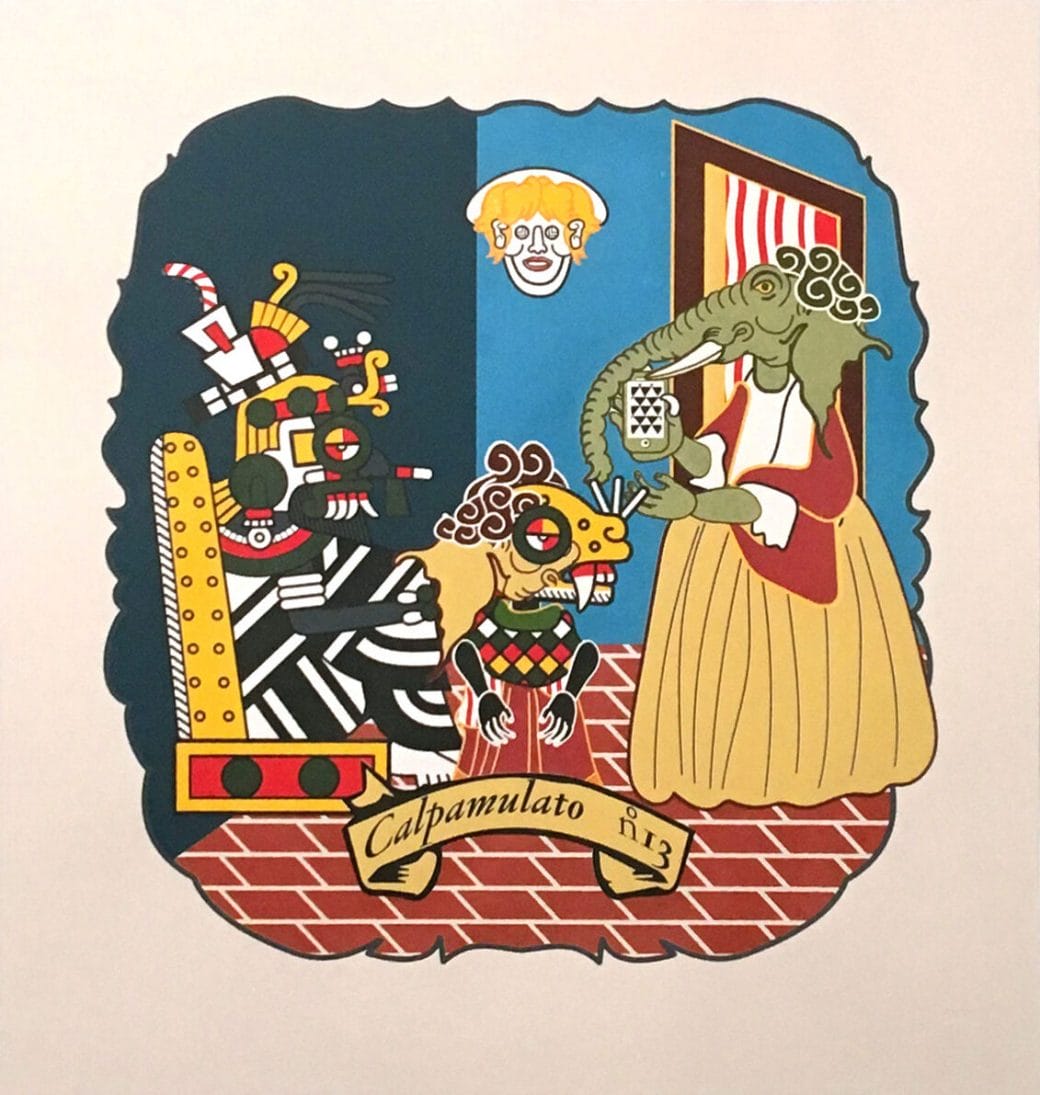 Michael Menchaca is a multidisciplinary artist working in printmaking, painting, installation, and design. His images reference the visual frameworks of ancient Meso-American codices and the attention-seeking user interface of video games and new media. His work is allegorical, providing commentary on issues of social and economic inequality, racial prejudice, class discrimination, and digital surveillance. He earned his MFA from the Rhode Island School of Design and his BFA from Texas State University.
---
Ms. Yellow | Nuria Ortiz
Ms. Yellow (Nuria Ortiz) is a Mexican American muralist and teaching artist based in Los Angeles. Ms. Yellow's work centers on themes such as culture, community, sisterhood, and social justice. Her work incorporates visual themes and inspiration from the Mexican Muralism Movement and the Ukiyo-e Japanese Art Movement.
---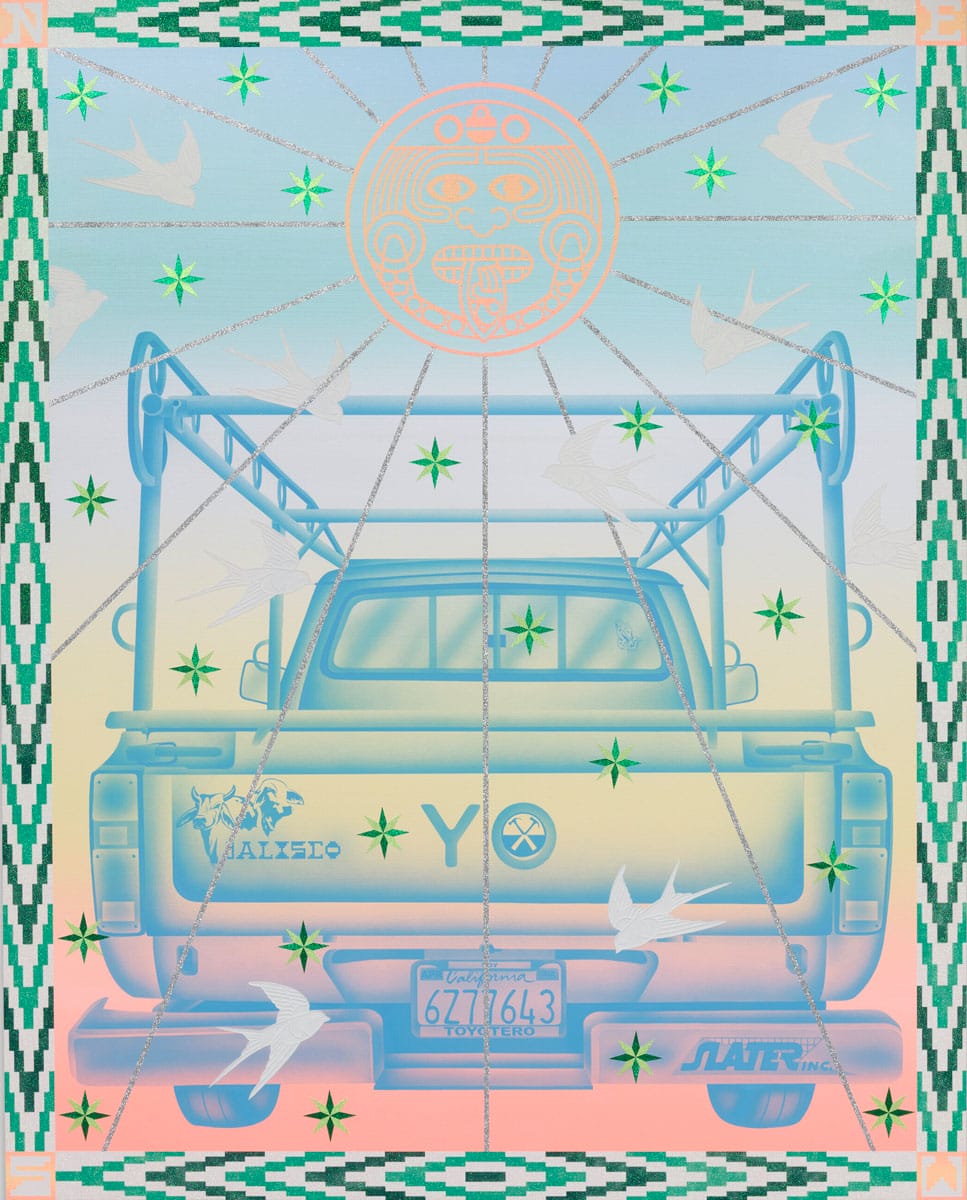 Jaime Muñoz was born in Los Angeles. His paintings, sculptures, and installations explore aspects of identity, labor, religion, and the intergenerational harm wrought by colonialism. His work juxtaposes imagery drawn from the indigenous art of Mexico and the American Southwest with the mundane objects and landscapes of everyday life. He earned his BA in Fine Art from the University of California, Los Angeles. He lives and works in Pomona, California.
---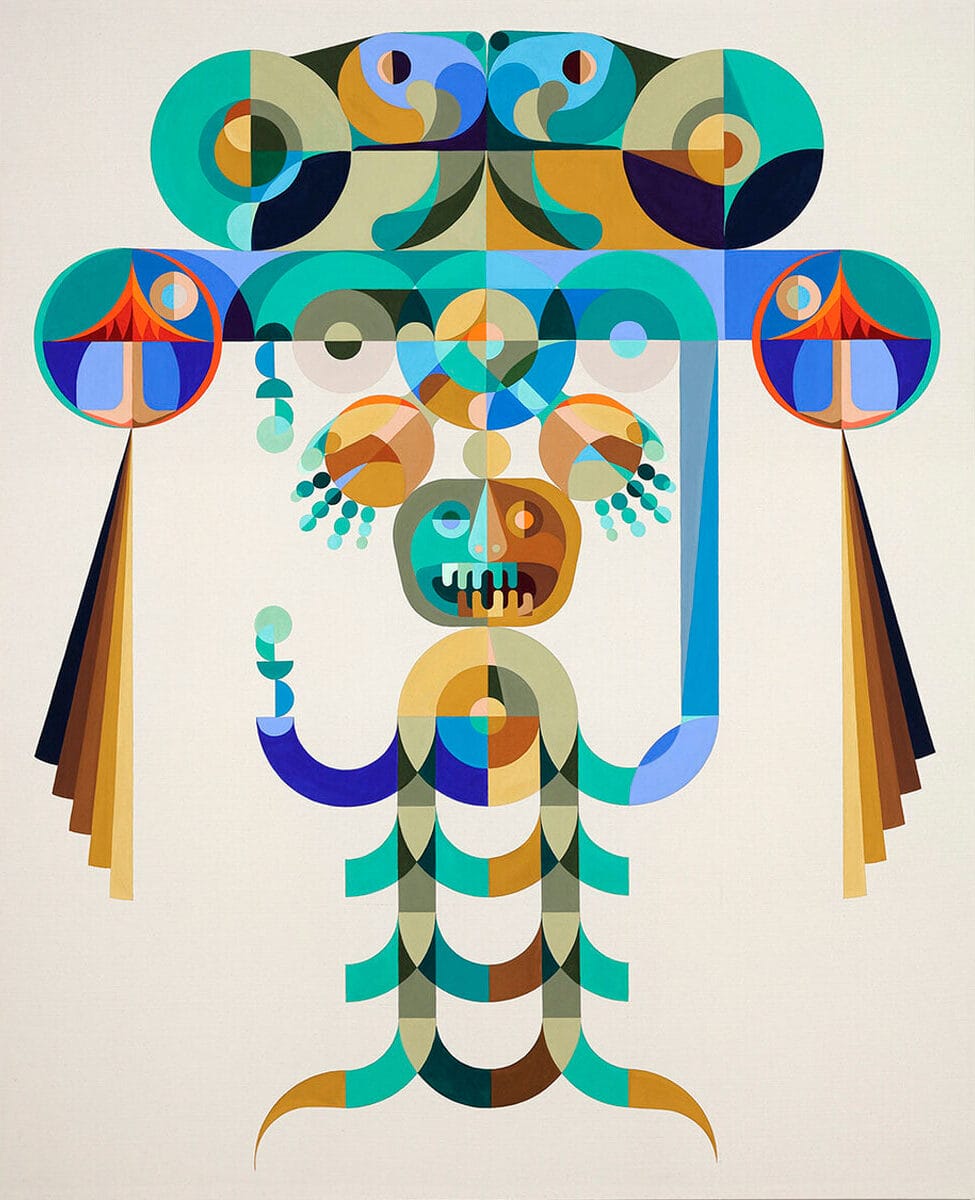 Eamon Ore-Giron blends a wide range of visual styles and influences in his brightly colored abstract geometric paintings. Referencing indigenous and craft traditions as well as 20th-century avant-gardes, his paintings move between temporalities and resonate across cultural contexts. Ore-Giron earned a BFA from the San Francisco Art Institute and an MFA from the University of California, Los Angeles. He lives and works in Los Angeles.
---
Gala Porras-Kim
Gala Porras-Kim is a contemporary interdisciplinary artist. Her paintings, sculptures, and installations explore the artwork of indigenous cultures, concepts of cultural appropriation, and aspects of materiality. Gala was born in Bogotá, Colombia; she lives and works in Los Angeles. Porras-Kim earned her MFA at the California Institute of the Arts; she holds an MA in Latin American Studies from the University of California, Los Angeles.
---
Sandy Rodriguez was raised on the border between California and Mexico. Based in Los Angeles, her work investigates the methods and materials of painting across cultures and histories. Rodriguez's paintings and codices bridge history, social memory, contemporary politics, and cultural production. She earned her BFA at the California Institute of the Arts in Valencia, California.
---
Carlos Rosales-Silva is an artist and educator working and living between New York and Texas. Grounded in the practice of painting, his multimedia works borrow from sculptural and installation practices. His artistic process considers the histories of the vernacular cultures of the American Southwest, the western canon of art history, and the political and cultural connections and disparities between them. He earned his BFA from the University of Texas at Austin and his MFA in fine arts from the School of Visual Arts in New York.
---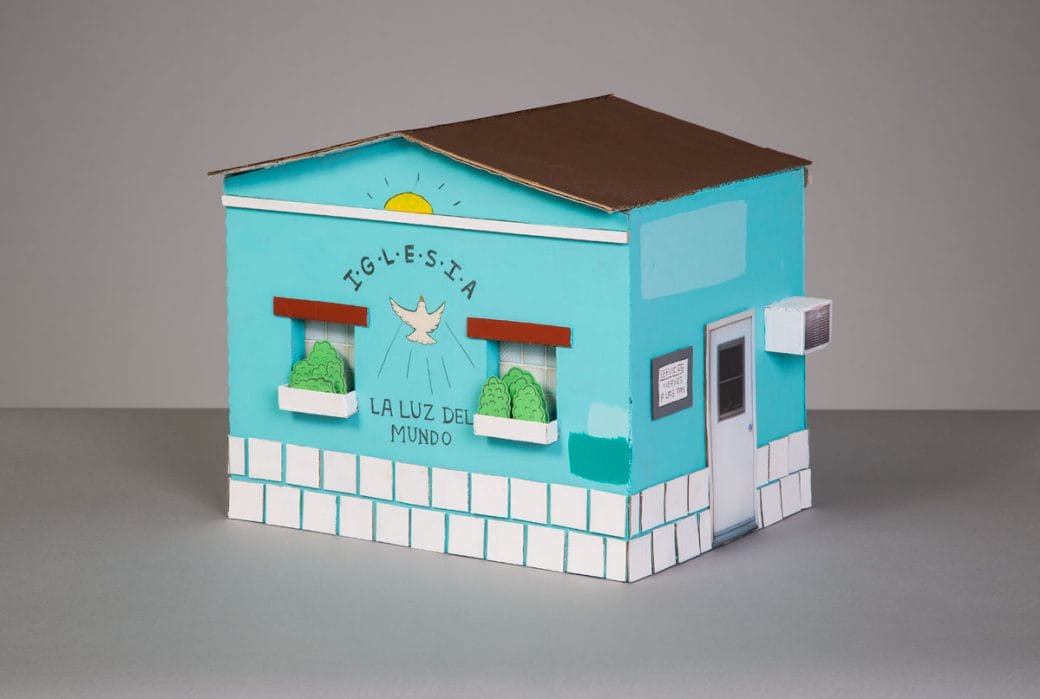 Ana Serrano was born in Los Angeles and lives and works in Portland, Oregon. A first-generation Mexican American, she is inspired by the intersection of her dual cultural identities. She is best known for creating work that references the built environment using brightly colored cardboard and paper. She earned her BFA with honors at the Art Center College of Design in Pasadena, California.
---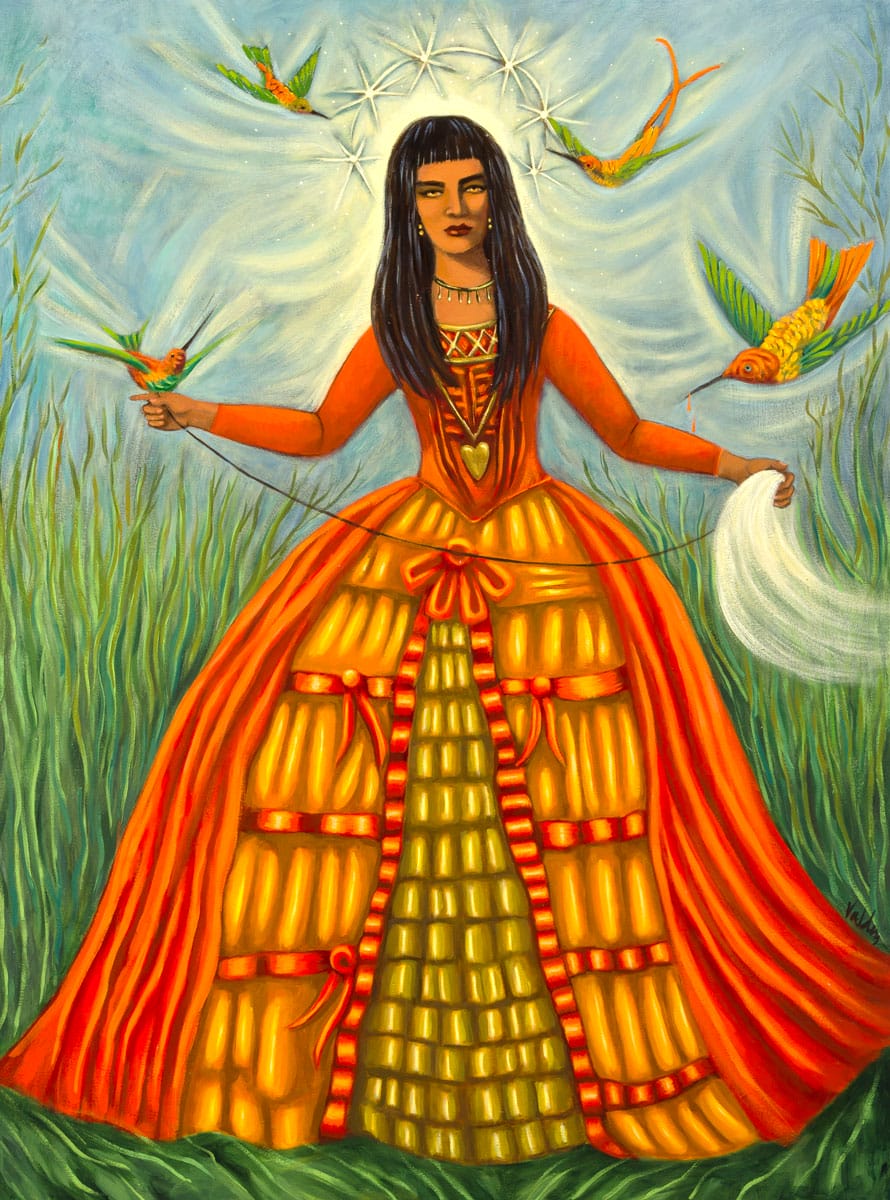 Patssi Valdez is a multimedia artist and cofounder of the seminal collective Asco. Her visual art practice includes photography, painting, paper fashion, and installation. Her work has contributed to a Chicana feminist critique of the socioeconomic and sociopolitical reality of the Chicano community living in the United States. Her artwork is included in major collections, including the National Museum of American Art, Smithsonian Institution, Washington, D.C.; The Whitney Museum of American Art, New York; The Tucson Museum of Art, Arizona; The San Jose Museum of Art, California; and the El Paso Museum of Art, Texas. Valdez continues making art in her Los Angeles studio.