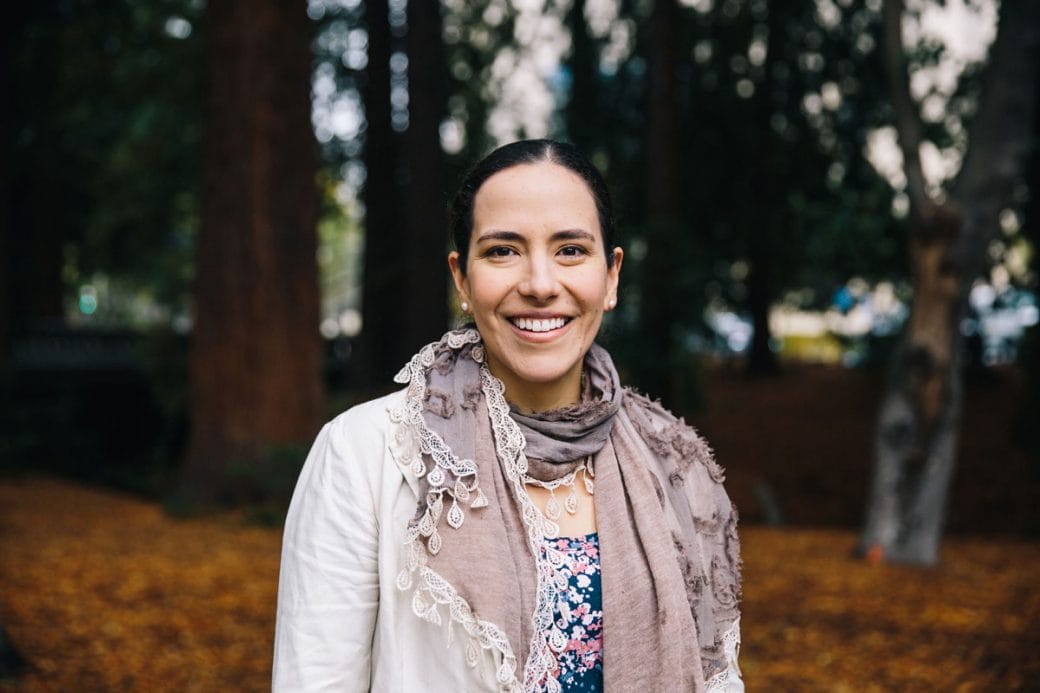 "The strongest role model that I've had in my life is my mom," says Markita del Carpio Landry. "She was born at a time and a place in Bolivia where careers—especially careers in cutting-edge technologies like computer science—were extraordinarily rare and completely unheard of for women."
A nanobiotechnologist and an assistant professor at the University of California, Berkeley, del Carpio Landry grew up in Quebec, Canada, in a multicultural household helmed by her Bolivian mother and French Canadian father. Her mother had immigrated to Canada from Bolivia in pursuit of higher education and a career in computer science.
When del Carpio Landry was a teenager, the family moved to North Carolina so her mother could take the next step in her career. "Seeing both the passion that my mom has for her work and the example that my family structure set for her to pursue her dreams is, in large part, what set my sister and I up for success."
Bringing nanotechnology to biology
del Carpio Landry has achieved enormous accolades for her work, which leverages her expertise in physics and engineering to approach some of the most challenging problems in medicine. "I'm bringing nanotechnology to biology, for the purpose of building tools to study biology. Biology inherently happens at scales that are very small and very fast. … I see a lot of opportunity to build tools that operate on compatible size and time scales as biology itself."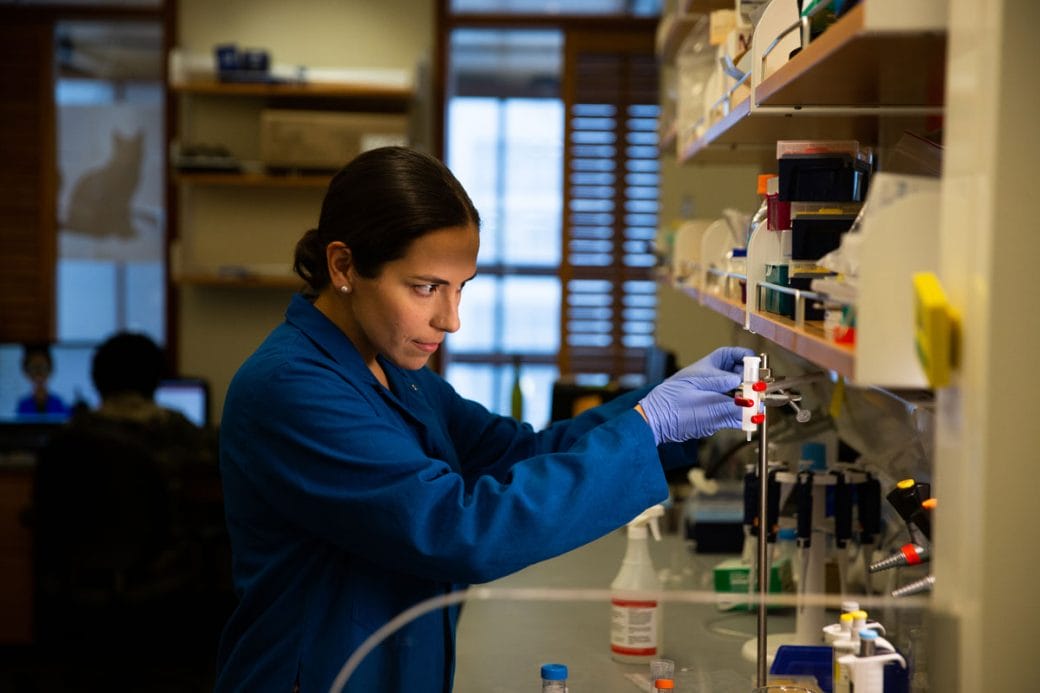 One of del Carpio Landry's most significant achievements is the development of near-infrared optical nanosensors to image dopamine within the brain. These probes enabled del Carpio Landry to understand how neurons in the brain communicate through chemical signaling; these discoveries have the potential to transform how scientists diagnose and approach the treatment of diseases based on imbalances in brain chemistry, including addiction, neurodegeneration, depression and anxiety.
The importance of diversity and representation
"The privilege that I have in being a professor, being the head of a research group, comes with enormous responsibility to choose research problems that are going to be most impactful for society," says del Carpio Landry. "When I started my lab at Berkeley I decided to choose research topics that I found personally most fascinating, but also potentially most impactful in biomedical sciences."
As a young, Latina professor, del Carpio Landry is also critically aware of how important diversity and representation are in science. She is passionate about her role as a mentor, and her ability to have a positive influence on the next generation of scientists.
"As scientists, we are addressing some of the world's most critical challenges…. The best way to solve a problem is by figuring out what the best solution is from a collection of different inputs—the diversity in those inputs is going to give you the best shot at finding the best solution," she says.
"Science suffers as a field when we intentionally or unintentionally exclude individuals from contributing. If we compromise on representation in science, we are quieting the voices of those who might come up with some of the most creative solutions."