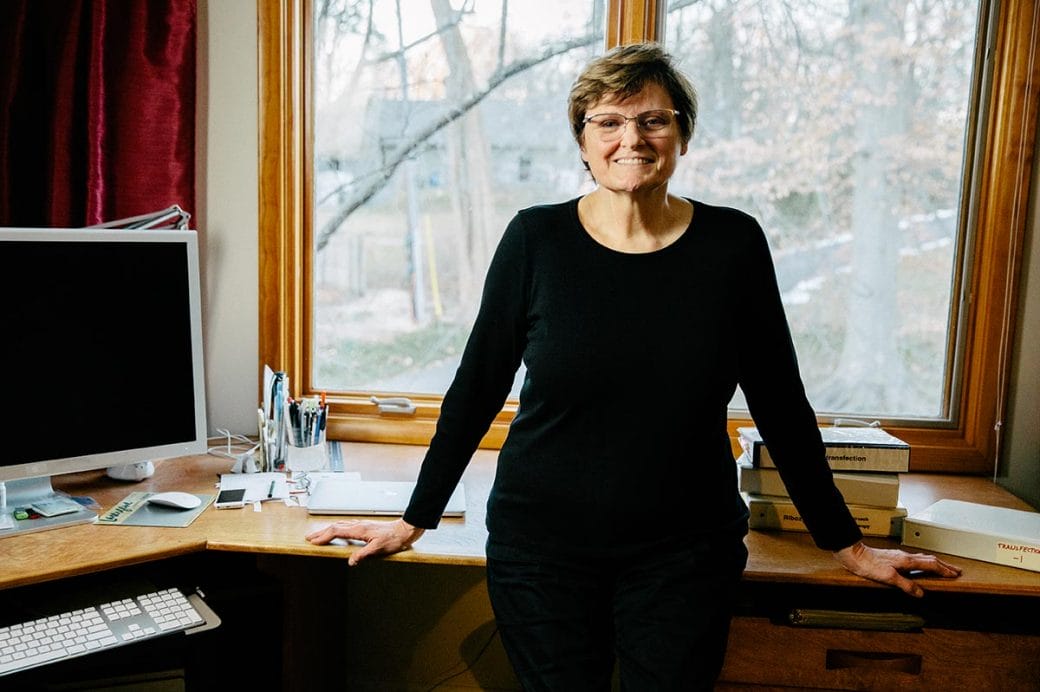 Hungarian Scientist and 2022 Vilcek Prize Recipient Is Honored for mRNA Vaccine Breakthrough
Trailblazing biochemist Katalin Karikó was honored with a 2022 Breakthrough Prize in Life Sciences for her pioneering work in modifying messenger RNA–based technology. Her research paved the way for the swift development of COVID-19 vaccines. She had previously received the 2022 Vilcek Prize for Excellence in Biotechnology.
Although Karikó is now widely celebrated for her groundbreaking contributions to mRNA research, her journey has been far from smooth. The native of Hungary has been living and working in the United States since 1985. During the '90s, she faced numerous rejections after her work on utilizing mRNA to combat diseases was deemed too unconventional to receive funding from government grants, corporations—and even her peers.
The Fight Against COVID-19
At the outset of her scientific career, Karikó was part of an innovative clinical trial involving double-stranded RNA (dsRNA) to treat patients with hematologic diseases, AIDS, and chronic fatigue syndrome. Her research eventually led her to the University of Pennsylvania, where she worked on messenger RNA (mRNA) with cardiologist Elliot Barnathan, whose experiments demonstrated that mRNA could be used to produce human proteins.
Karikó believed that if mRNA could be engineered to encode specific proteins and introduced to humans, it could revolutionize disease treatment. However, two obstacles stood in the way: Synthetic mRNA injections triggered an immune response, and funding in this field was limited.
In 1990, Karikó applied for a grant and proposed developing mRNA gene therapy. Despite being demoted in 1995 due to grant rejections, she persevered and eventually met immunologist and professor Drew Weissman at the University of Pennsylvania, with whom she worked on mRNA technology.
In 2005, while working alongside Weissman, Karikó found out that mRNA-based modified nucleosides eliminated inflammatory properties, making them safe when used for medical purposes. The duo later obtained patents for their work on modified nucleosides, however, the university eventually sold the intellectual property to the head of a lab supply company (now known as Cellscript).
In 2006, Karikó teamed up with biochemist Ian MacLachlan to further work on mRNA technology, and in 2013 she left the university to join the German company BioNTech RNA Pharmaceuticals as a senior vice president.
Upon the release of the gene sequence of the coronavirus in early 2020, biotech companies realized that mRNA technology could target the unique spike protein found in the virus. Leveraging Karikó's decades of research, BioNTech developed the world's first mRNA-based vaccine to fight the COVID-19 pandemic.
Well-Deserved Recognition
Over the past two years alone, Karikó's groundbreaking work has earned her over 110 accolades, including the Breakthrough Prize in Life Sciences in 2022, the 2022 Vilcek Prize for Excellence for pioneering vaccine research, and the European Inventor Award 2022 for "Lifetime Achievement"—one of Europe's most prestigious innovation prizes.
In Hungary, she is revered as a national hero. A large mural on a building in Budapest depicts a portrait of her with the message "Hungarians build the future." She was also a top contender for the Nobel Prize in both 2021 and 2022, although she was not awarded the prize in either year.
Embed from Getty Images
In 2022, during an interview with a Hungarian magazine, she announced that she would be departing from her position as senior vice president at BioNTech. Although she did not disclose her next workplace, she expressed the desire to once again focus on her scientific work, which had been sidelined for the past year and a half due to other commitments.
Karikó firmly believes that passion, single-minded focus, and a sense of mission are essential ingredients for fulfillment in the field of science. In the future, she hopes to use her platform to inspire the next generation of scientific leaders, to encourage research funding, and to continue to promote science for the advancement of humankind.