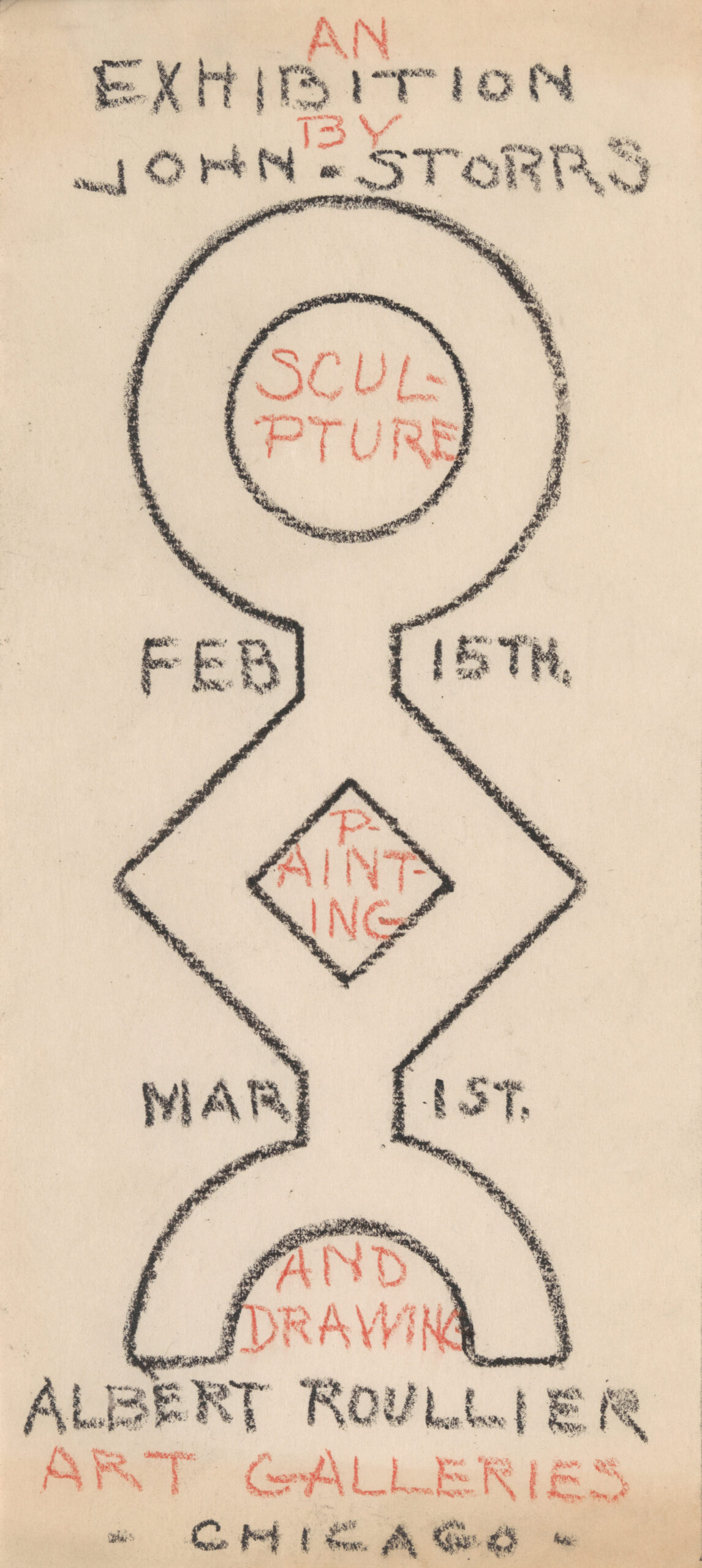 About the Object
This work is one of three sketches in the Vilcek Collection, including Untitled (Study for Figure) and Untitled (Study for Roullier Galleries Exhibition Invitation), that Storrs created for an exhibition announcement at the Albert Roullier Galleries in Chicago. The exhibition ran from February 15 to March 1, 1935.
Additional Information
The form, which appears to be an abstracted figure, is based on a wood sculpture Untitled (Study for Figure), 1920. In 1935, Storrs cast the form in metal and gave it the same title Untitled (Study for Figure), both in the Vilcek Collection.
The Artist;
Estate of the Artist;
[Valerie Carberry Gallery, Chicago, IL];
[The Owings Gallery, Santa Fe, NM];
Jan T. and Marica Vilcek Collection, New York, NY, 2009;
Frackman, Noel. John Storrs. New York: Whitney Museum of American Art, 1987, p. 111-112.
Agee, William C. and Lewis Kachur. Masterpieces of American Modernism: From the Vilcek Collection. London: Merrell, 2013, pp. 118-121, 268, ill. p. 121.