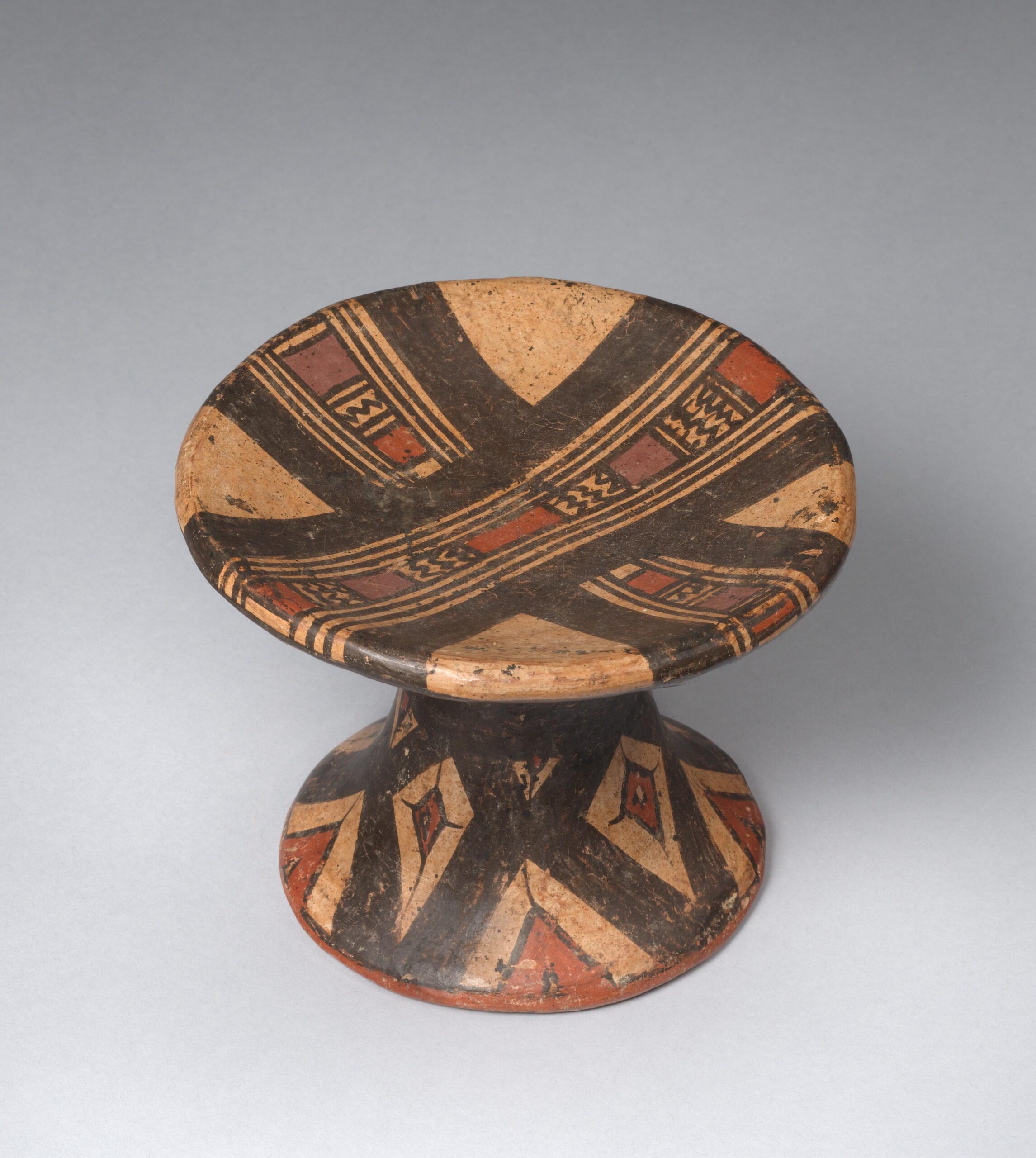 About the Object
This ceramic work has been painted and slipped in many different colors, creating geometric imagery that is enclosed by dark, thick bands. While the shape of a plate on a stem resembles that of fruteras, which may have held importance as common household items to contain and display fruits and are still used today, they may have also only been created for use with elite burials.
Additional Information
A large number of articles found in the archeological site Sitio Conte (also known as the El Caño culture) in 1940 demonstrate that complex societies with larger populations existed in the Gran Coclé river region of Panama than had previously been acknowledged. The elite individuals who held influence across this culture adorned the deceased as well as their funerary tombs with ceramics, gold, and other precious objects bearing patterns of geometric, animal, and human/divine images.
Whether the function of these mortuary objects was intended to be instrumental in afterlife pursuits or simply decorative, these pieces contain imagery that is representative of the intellectual heritage of the population that inhabited this region during the Pre-Columbian period. This object bears remarkable resemblance to objects found in the archeological site Sitio Conte.
Spencer Throckmorton Collection, New York, NY;
Gift to The Jan T. and Marica Vilcek Collection, 2009-2010;
Gift to The Vilcek Foundation, 2010;