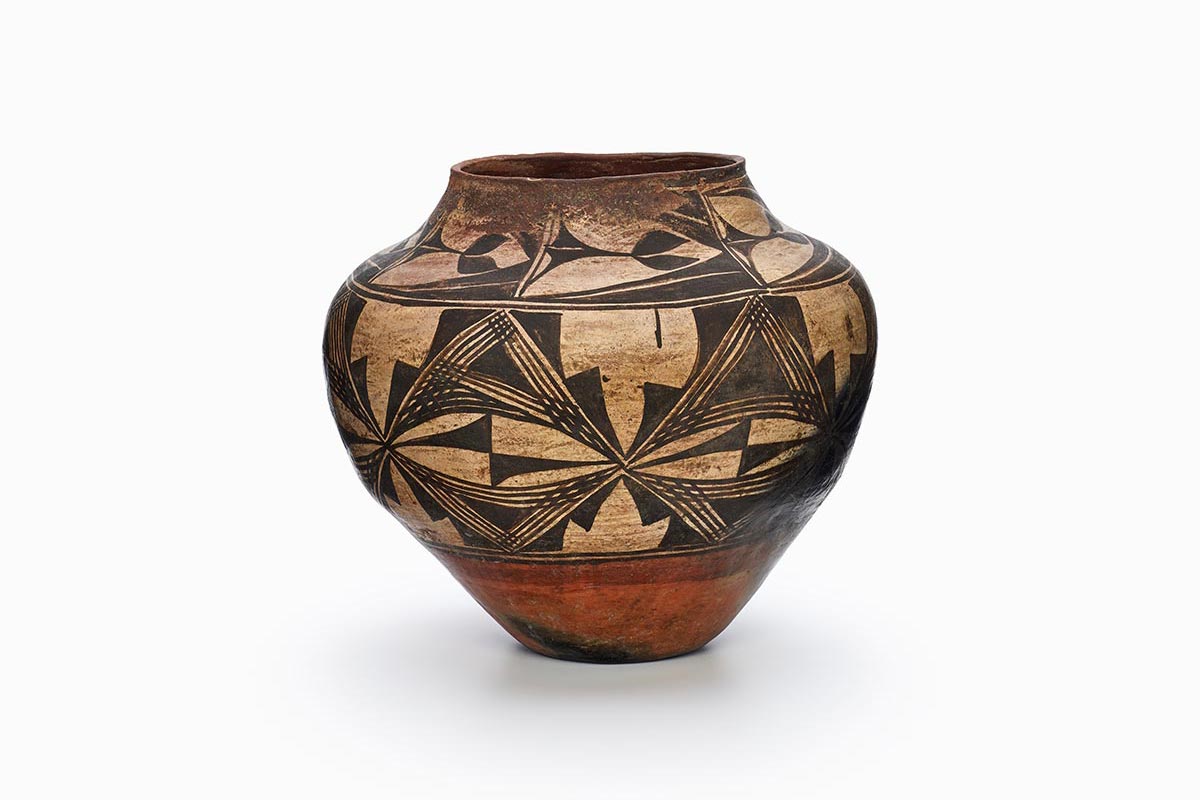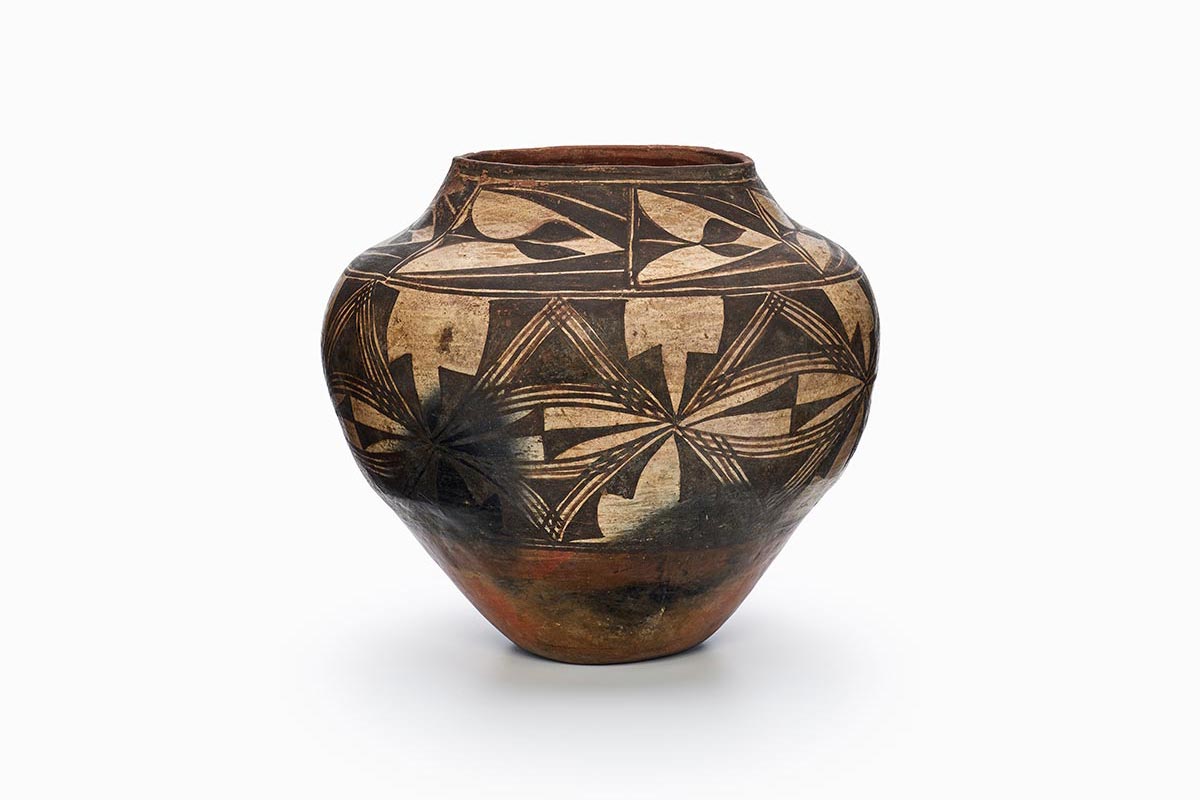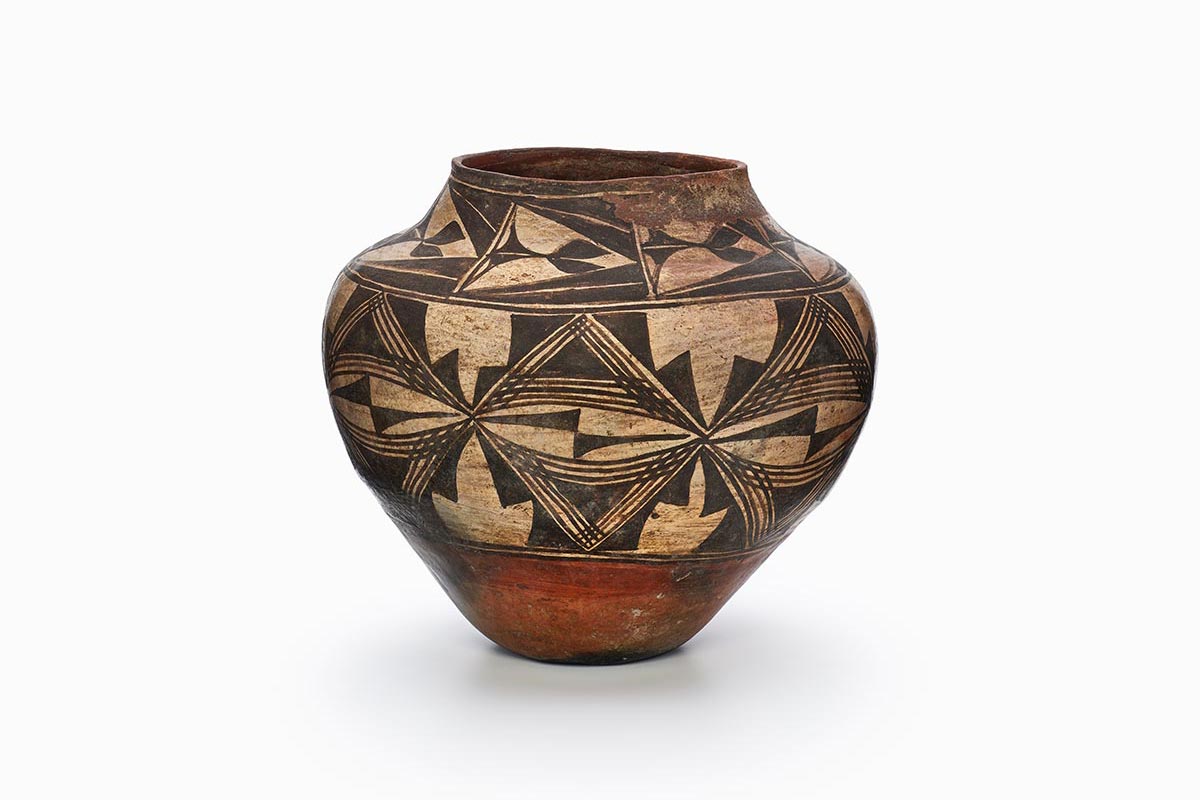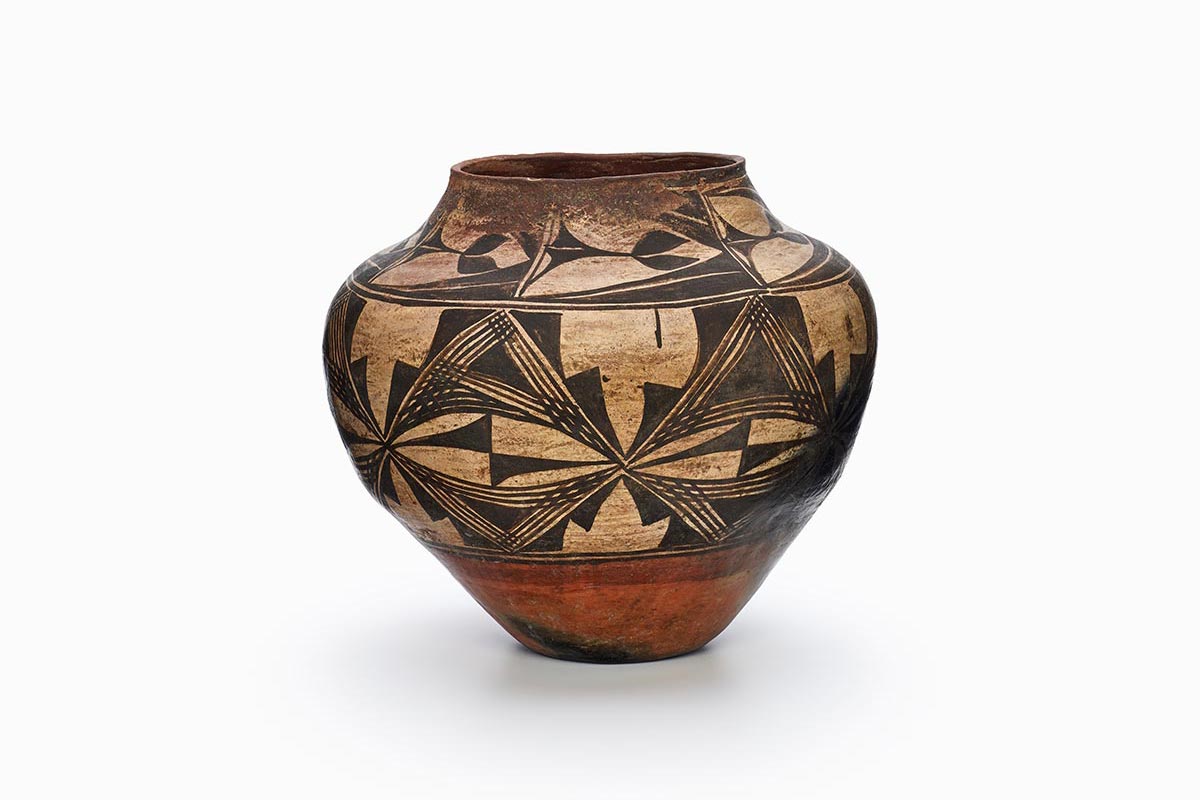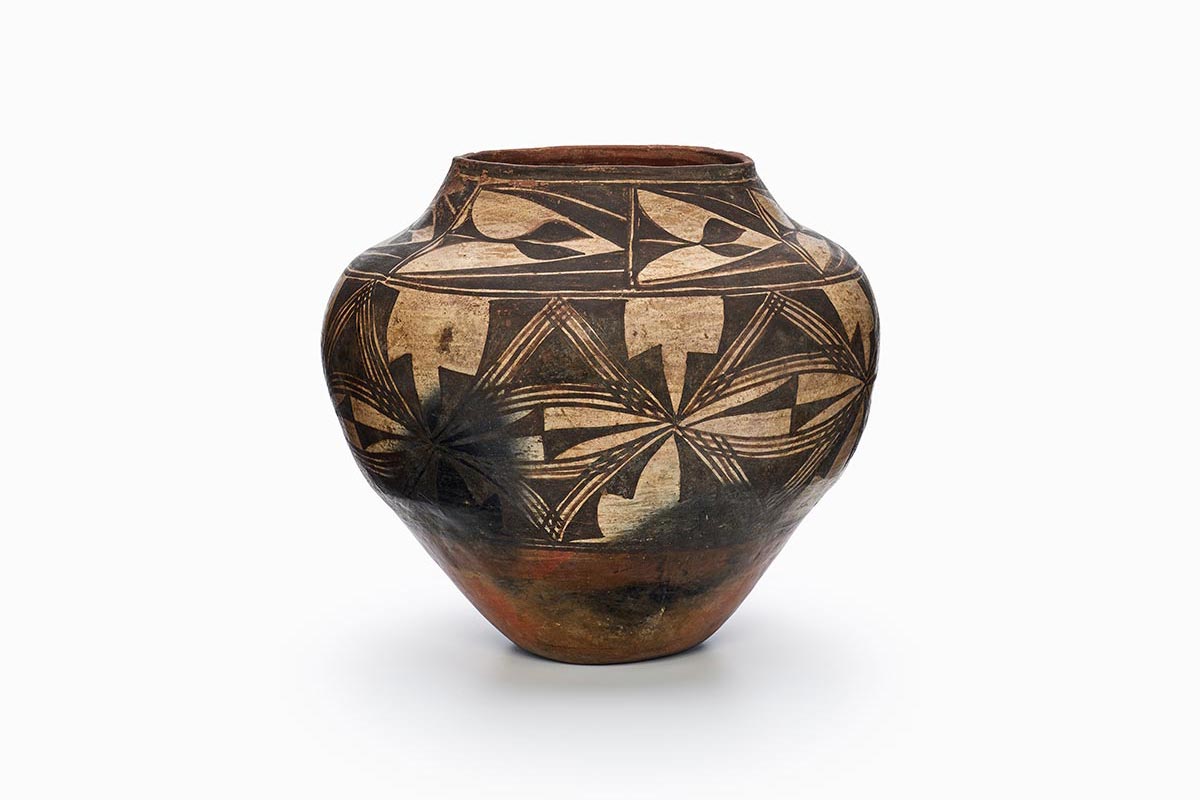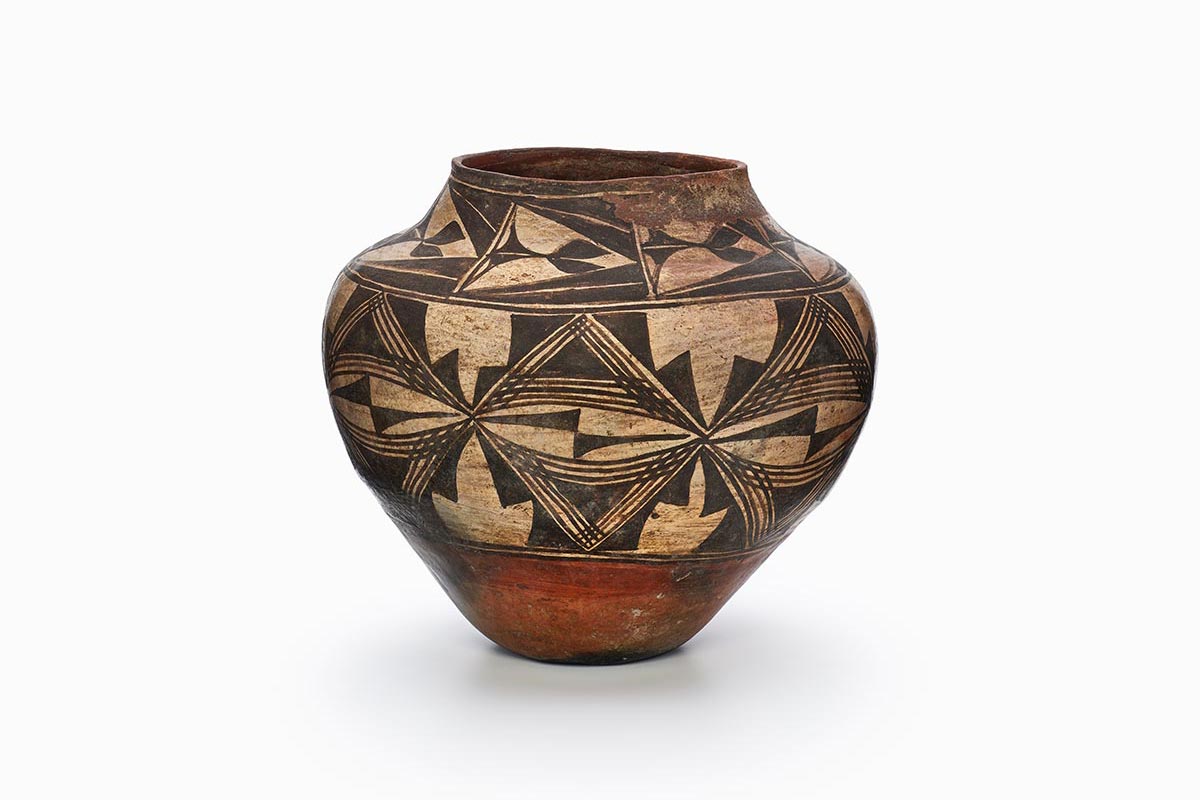 About the Object
This three-color Zia polychrome pot features white slip with black and red painted decoration. This water jar contains two bands of design. The upper band is a horizontal rotating pattern of split triangles with smaller winding triangles and leaf patterns inside. The body band has a repeating vertical pattern of large triangles with rain lines that crisscross at the corners to create rainstorm hachures. Black filled triangles surround the rain-lined triangles and, depending on their peak orientation, may represent clouds or mountains.
Additional Information
There are heavy signs of wear towards the rim of the jar. This is a possible indicator that the jar was utilized for its purpose as a water jar or olla. The location of the marking could be for a variety of reasons but the wear towards the rim could be from gathering and pouring water.
Unknown Artist;
Private Collection, Carlsbad, CA;
[Owings-Dewey Fine Art, Santa Fe, NM];
Jan T. and Marica Vilcek Collection, New York, NY, 2004-2019, (2004.04.03);