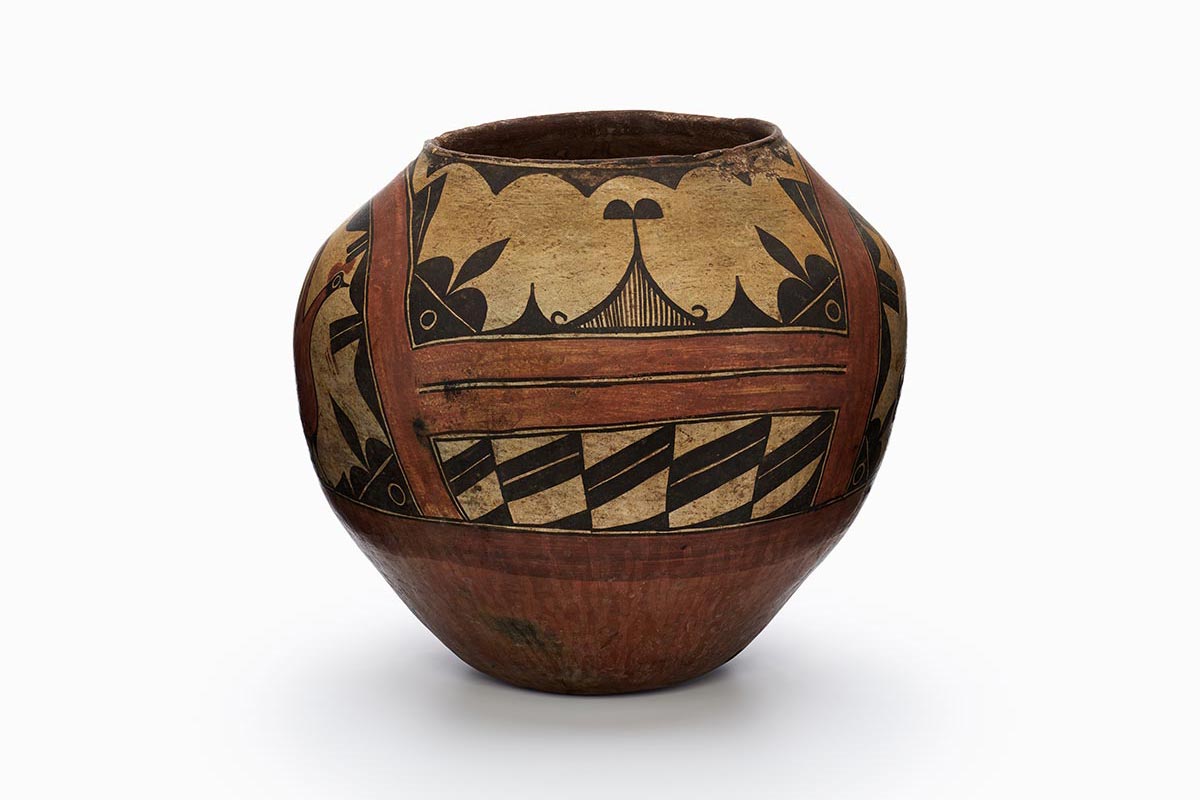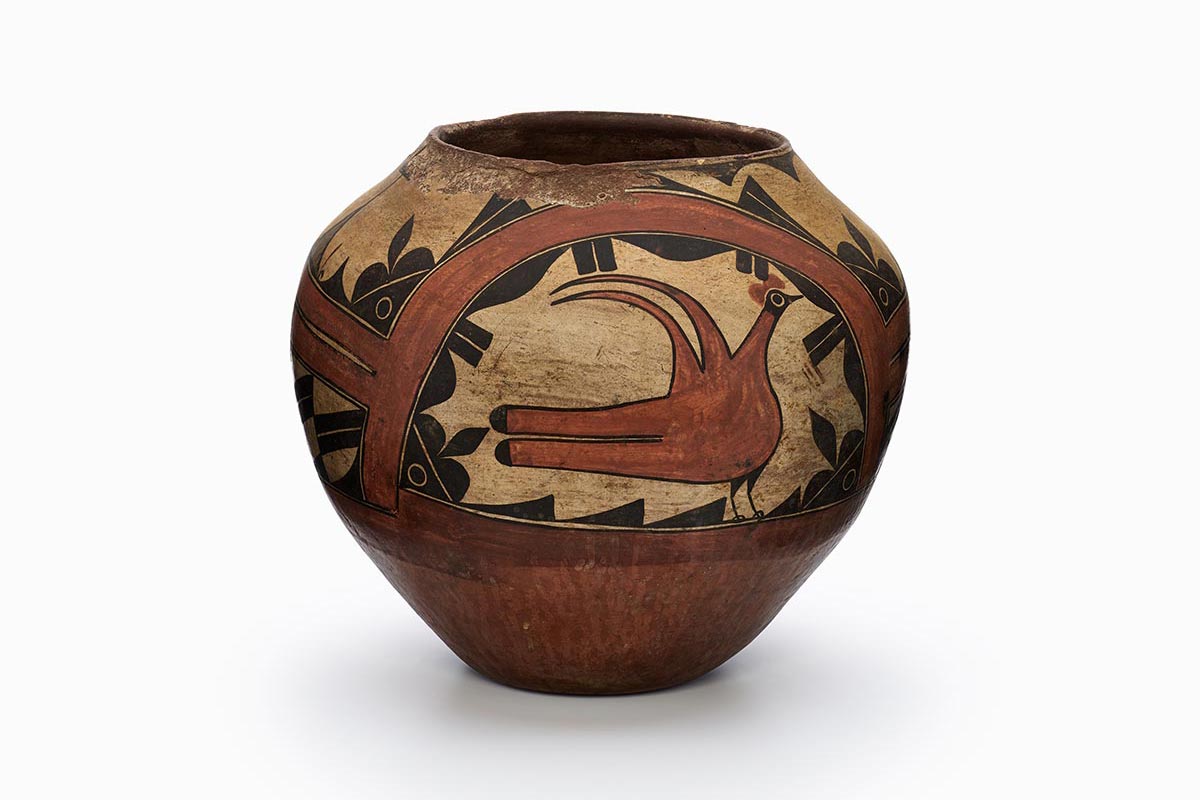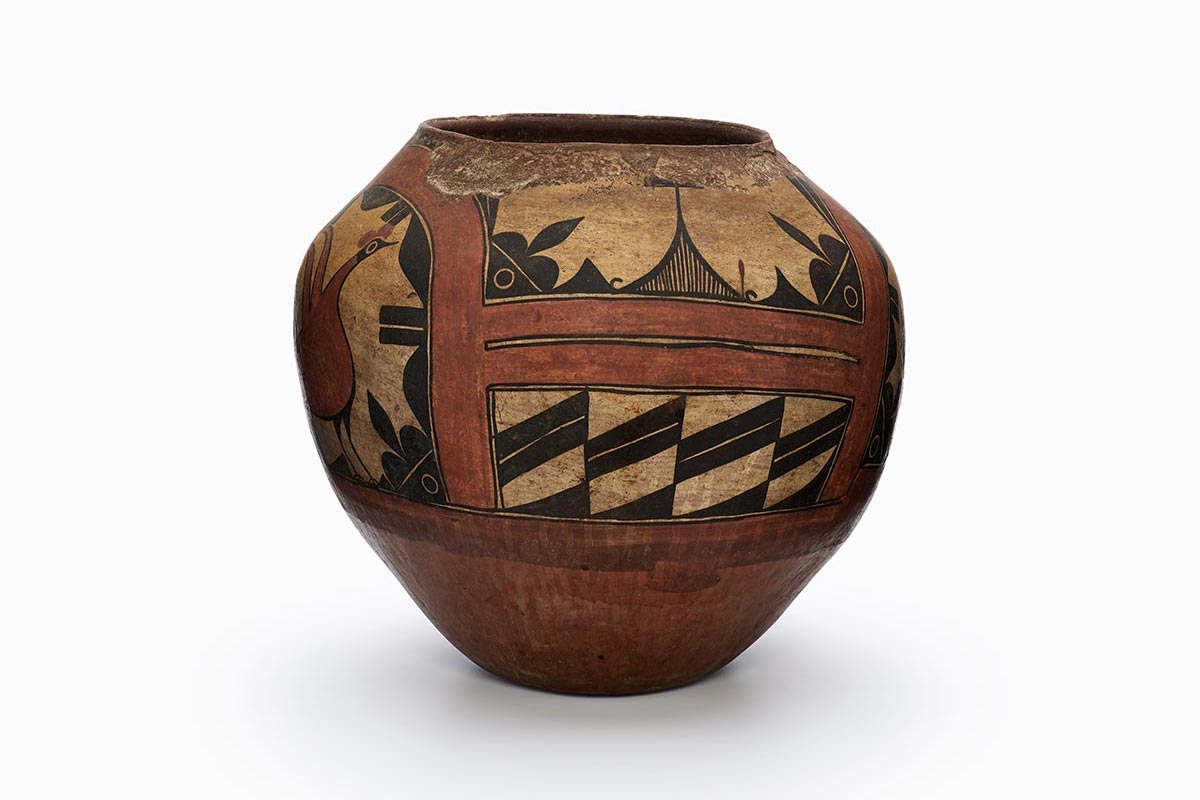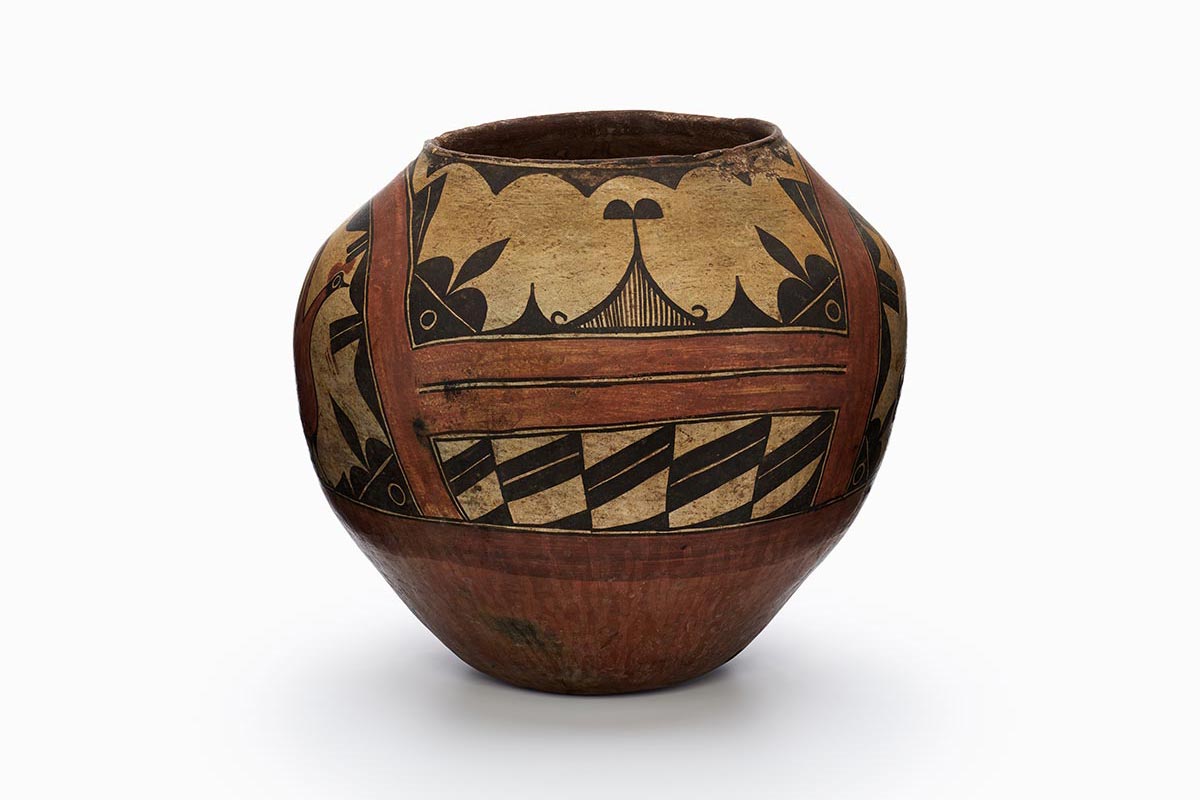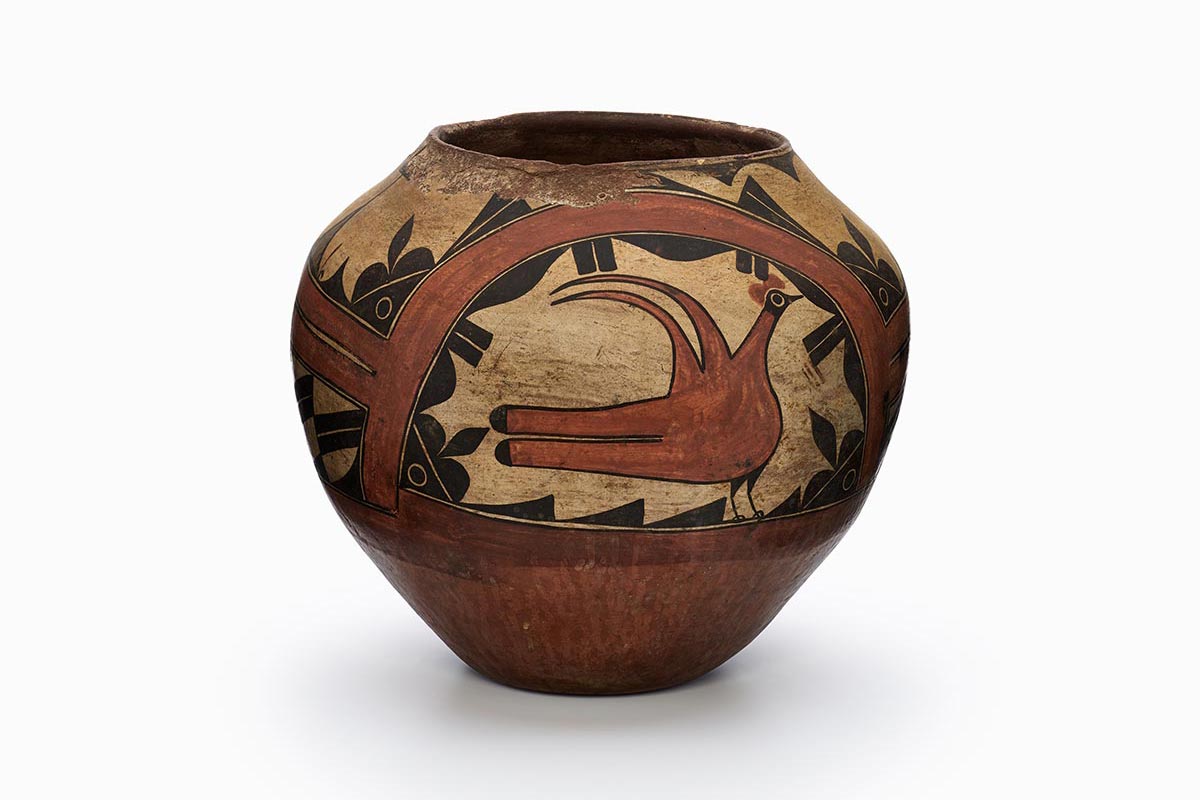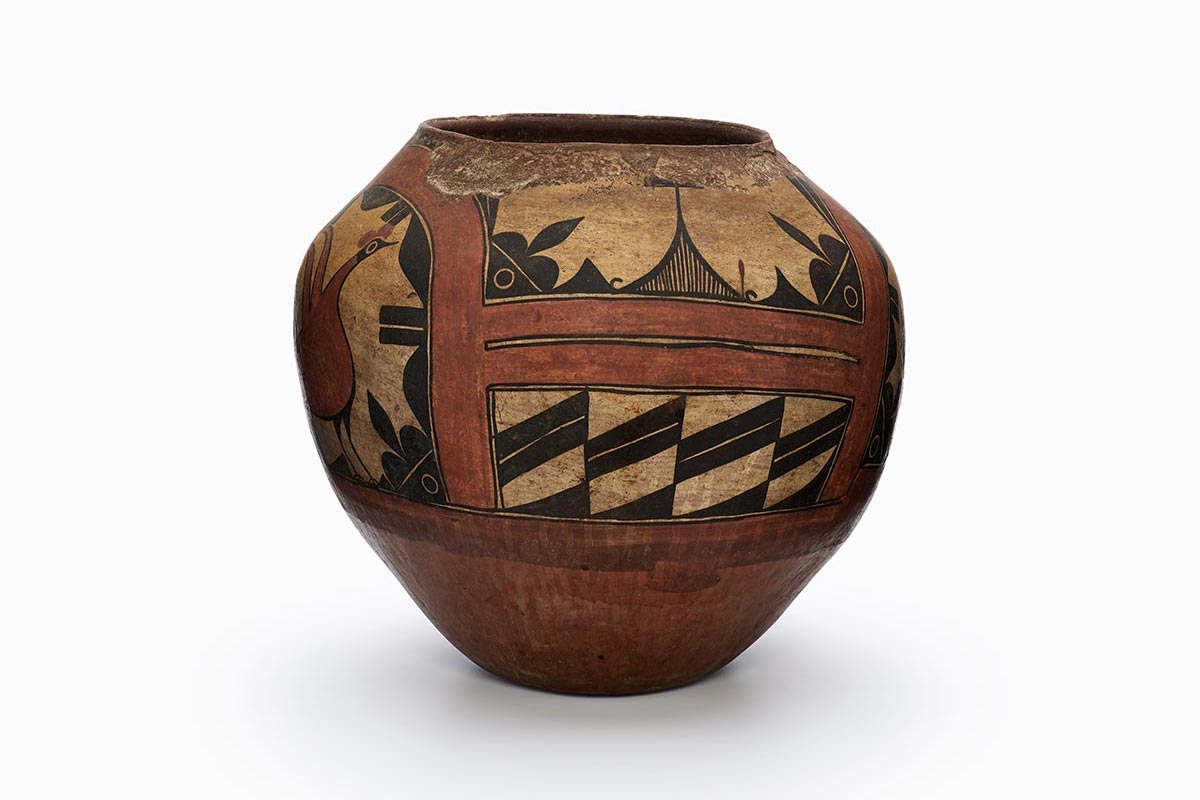 About the Object
This three-color Zia polychrome pot features white slip with black and red painted decoration. The all-over-designed pot presents a prime example of the pueblo parrot but in a Zia fashion. The red bird rests on the ground and is not surrounded by foliage, unlike common Acoma Pueblo parrot depictions. Additionally, the neck, wings, and feathers of the bird jut outwards and are quite narrow. A rainbow band wraps above the parrot form and intersects into additional bands. Black triangles (some with eyes), scallops, and double dashed lines border the rainbow band, the base, and the mouth of the pot.
Additional Information
The Pueblo of Zia, or Tsi-ya, is an Indigenous nation located in north-central New Mexico. The Pueblo community carry on their living culture through the continuation of their traditions, artistic expressions, agriculture, and livestock raising.
Unknown Artist;
Gerald Peters Collection, Santa Fe, NM;
[Gerald Peters Gallery, Santa Fe, NM];