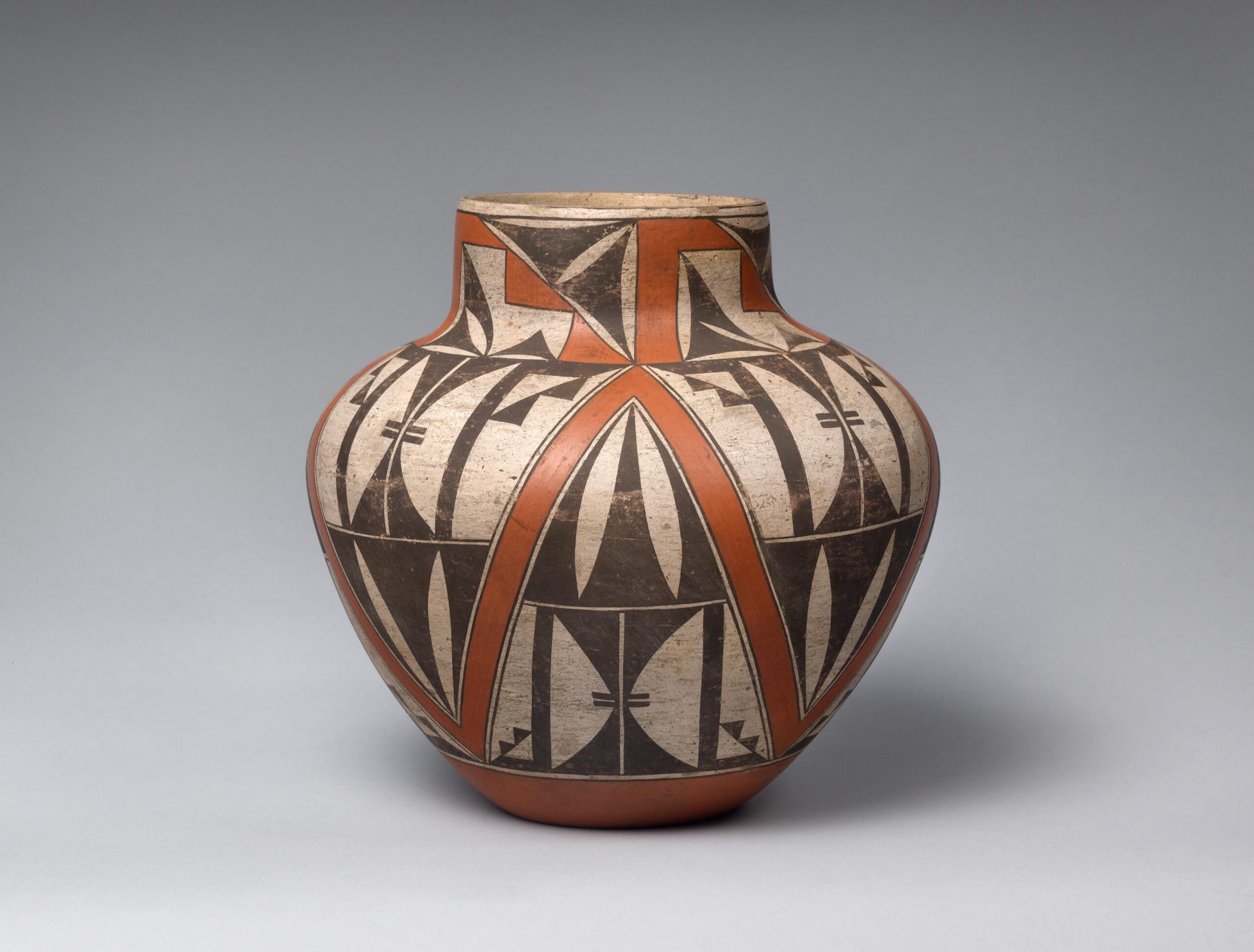 About the Object
This three-color Acoma polychrome pot features white slip with black and orange painted decoration. The all-over-designed pot includes a bold orange rainbow band that zigzags across its surface. In between are winding upward and downward black triangles that may represent clouds or mountains, depending on their orientation. The rainbow band continues towards the neck of the pot in a stepped formation and surrounding the band are more winding triangles.
Additional Information
The Pueblo of Acoma, also known as Haak'u and Sky City, is a sacred Indigenous homeland located in northwest New Mexico. The Pueblo people who call Acoma their home are a modern people with a living culture and tradition that is rooted in their land. Their art forms, such as pottery, are the traditions of their ancestors and are directly tied to their language, dance, and celebrations.
Unknown Artist;
Jan T. and Marica Vilcek Collection, New York, NY, 1991-2019 (1991.02.1);