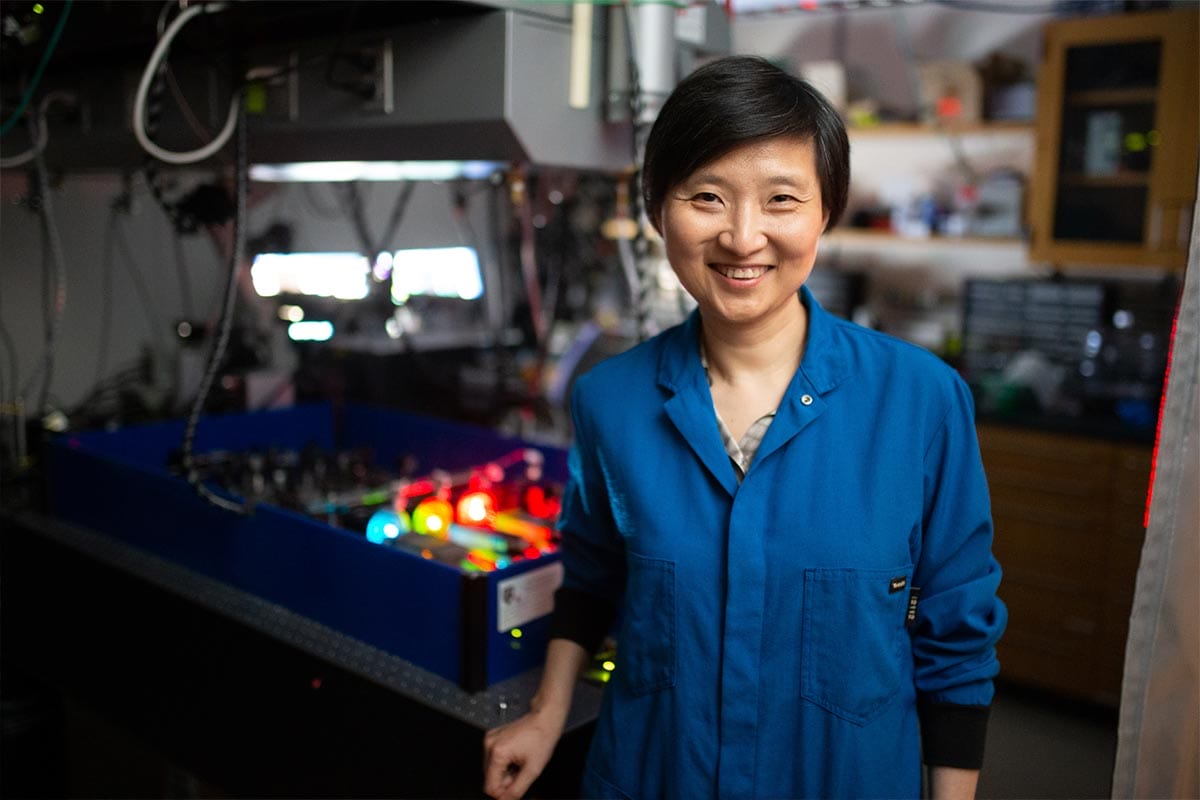 Xiaowei Zhuang's approach to science is resolutely visual. Over a distinguished career, the professor at Harvard University and Howard Hughes Medical Institute Investigator has fashioned ingenious methods of imaging to observe the fretwork and interplay of molecules in cells.
Zhuang was born in China's Jiangsu province to a physicist father and a mechanical engineer mother, both university professors. After earning a bachelor's degree in physics from the University of Science and Technology of China, Zhuang enrolled for a doctorate at the University of California at Berkeley in 1991 and worked with physicist Yuen-Ron Shen, publishing studies with implications for improving liquid crystal displays in electronic devices.
Joining the lab of Stanford University physicist Steven Chu in 1997 marked a pivotal stage in her career: her shift toward biophysics. In Chu's lab, Zhuang marshaled her expertise in physics to visualize the workings of individual molecules. She accepted an assistant professorship at Harvard University in 2001, focusing on imaging, and developed one of the most widely used super-resolution imaging methods: STORM, or stochastic optical reconstruction microscopy. Zhuang showed that STORM could unearth novel insights into structures hidden in cells.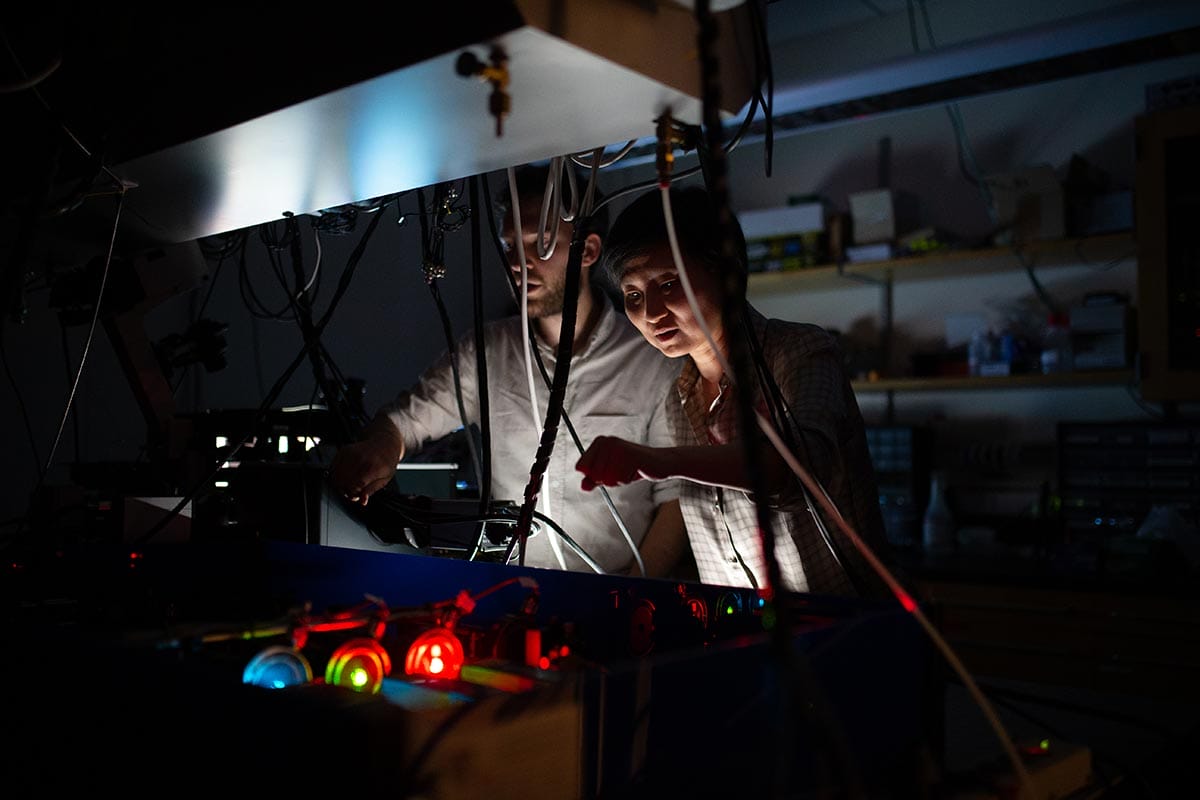 She also developed an imaging method called MERFISH, or multiplexed error-robust fluorescent in situ hybridization, a key tool in an ambitious international effort called the Human Cell Atlas project. The project is aimed at developing a master catalog of all the major cell types that make up a human being; its ultimate goal is to uncover novel insights into human biology, and Zhuang has already made inroads toward it. With Harvard colleague Catherine Dulac, she has uncovered insights that hint at the possibility of gleaning links between brain physiology and human behavior at an unprecedentedly fine scale.
Zhuang's career is a shining example of immigration's role as a cornerstone of the US scientific edifice.
Awards and Accomplishments
Pearl Meister Greengard Prize (2019)
NAS Award for Scientific Discovery (2019)
Breakthrough Prize in Life Sciences (2019)
Dr. H.P. Heineken Prize for Biochemistry and Biophysics, Royal Netherlands Academy of Arts and Sciences
(2018)
Pittsburgh Analytical Chemistry Award (2018)
Honorary doctorate, Delft University of Technology (2017)
Lennart Nilsson Award, Karolinska Institute, Sweden (2017)
Doctor of Philosophy Honoris Causa, Stockholm University (2016)
Foreign academician of the Chinese Academy of Sciences (2015)
NAS Award in Molecular Biology (2015)
Fellow American Physical Society (2012)
Fellow American Association for the Advancement of Science (2012)
Sackler Prize (2011)
Max Delbruck Prize (2010)
I was truly honored when I heard about the Vilcek Prize. Afterwards, when I checked to see who else had won the prize, I was amazed. All of a sudden, I realized how many great immigrant scientists there are in this country.
"It just shows what great contributions that immigrants have made to science. Science doesn't have country boundaries. Science is equally diverse as the world is diverse," says Zhuang.
Jury Members
2020 Vilcek Prize in Biomedical Science
Titia de Lange
Leon Hess Professor of Cell Biology and Genetics, The Rockefeller University
Yuh-Nung Jan
Professor of Molecular Physiology, University of California, San Francisco
Dan R. Littman
Helen L. and Martin S. Kimmel Professor of Molecular Immunology, New York University School of Medicine
Joan Massagué
Director, Sloan Kettering Institute
Ruslan Medzhitov
Sterling Professor of Immunobiology, Yale School of Medicine
Alexander Rudensky
Chair, Immunology Program, Sloan Kettering Institute