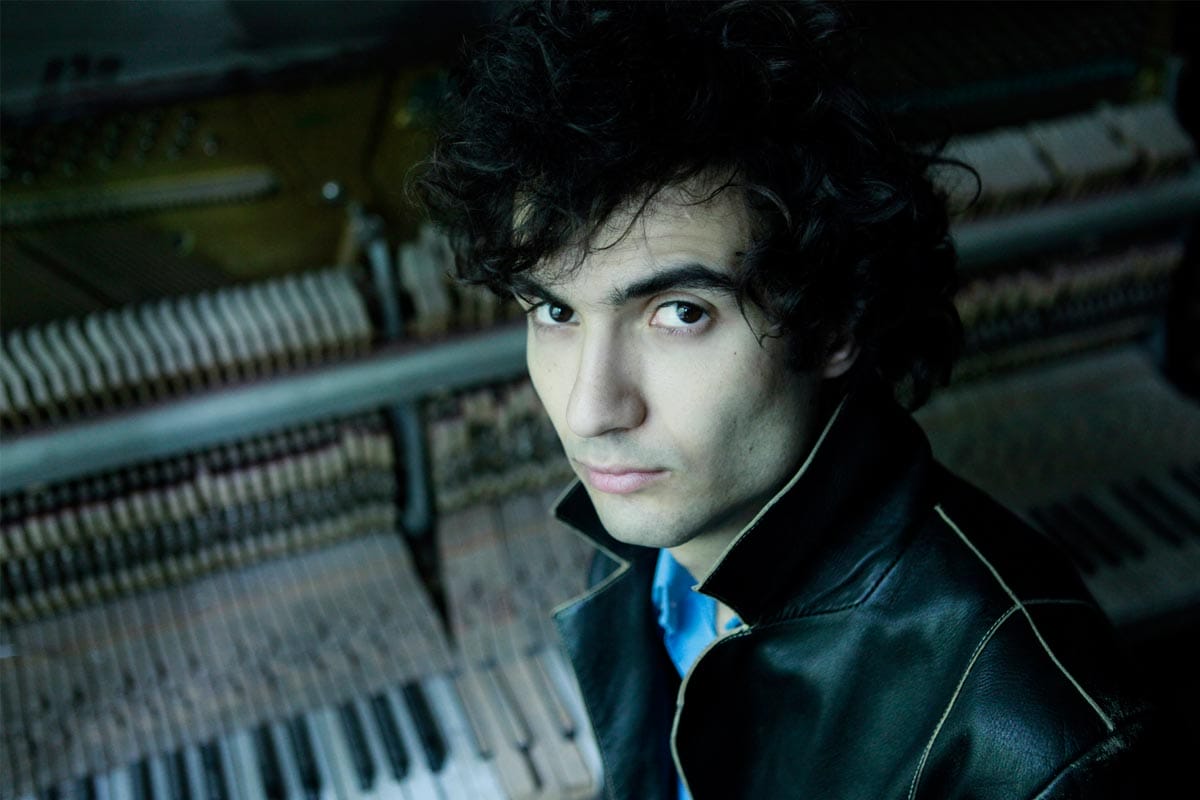 At age 3, Tigran had given up his first toy, a cassette player, in favor of the piano, where he was already "figuring out songs" by Queen and The Beatles; he began composing at 5; at 10, he discovered classic jazz. It was at 13, however, when he "began to understand the rich culture of Armenia," his homeland, and found his musical focus.
Tigran studied for 10 years at the Tchaikovsky Specialized Music Academy in Armenia, accompanied by classical jazz studies with a private tutor. It was also mapped by powerful outside forces: The persistent weak economy of Armenia and a devastating earthquake in his hometown of Gyumri cost his parents their jobs and the family their home.
The family immigrated to the United States in 2003, where Tigran enrolled at the University of Southern California and began playing with a jazz/funk band and trumpet player John Diversa. Two years later, Tigran transferred to New York's New School, but left within a year to pursue his professional career full-time.
It didn't take long before the name Tigran became known throughout the jazz world. In 2006, he won first place at the Thelonious Monk Jazz Piano Competition, and second place in the Martial Solal International Jazz Competition in Paris. He also recorded his first album, World Passion, that year; and in annual succession, his second and third, New Era and Red Hail. His fourth album, A Fable, followed in 2011. Ninety percent of the music on all his albums are original compositions, inspired, Tigran says, by "traditional Armenian folk music, as well as poetry."
This gifted pianist, whose touch has been called "sublime," his virtuosity "almost intimidating," has found the way to successfully mine the rich potential he saw as a teenager for the tunes of his native land while tapping more deeply into his own potential for creative growth.
Awards and Accomplishments
French Grammy (2011)
Thelonious Monk Jazz Piano Competition Award (2006)
Jury Members
2013 Vilcek Prize for Creative Promise in Contemporary Music
Victor Gonzalez
President, Universal Music Latin Entertainment
Rekha Malhotra (DJ Rekha)
Teaching Faculty, New York University Clive Davis School of Recorded Music
Georgia Anne Muldrow
Performer, Songwriter, and Producer
Chris Sampson
Associate Dean and Director, Popular Music Program, USC Thornton School of Music
Bob Santelli
Executive Director, The GRAMMY Museum