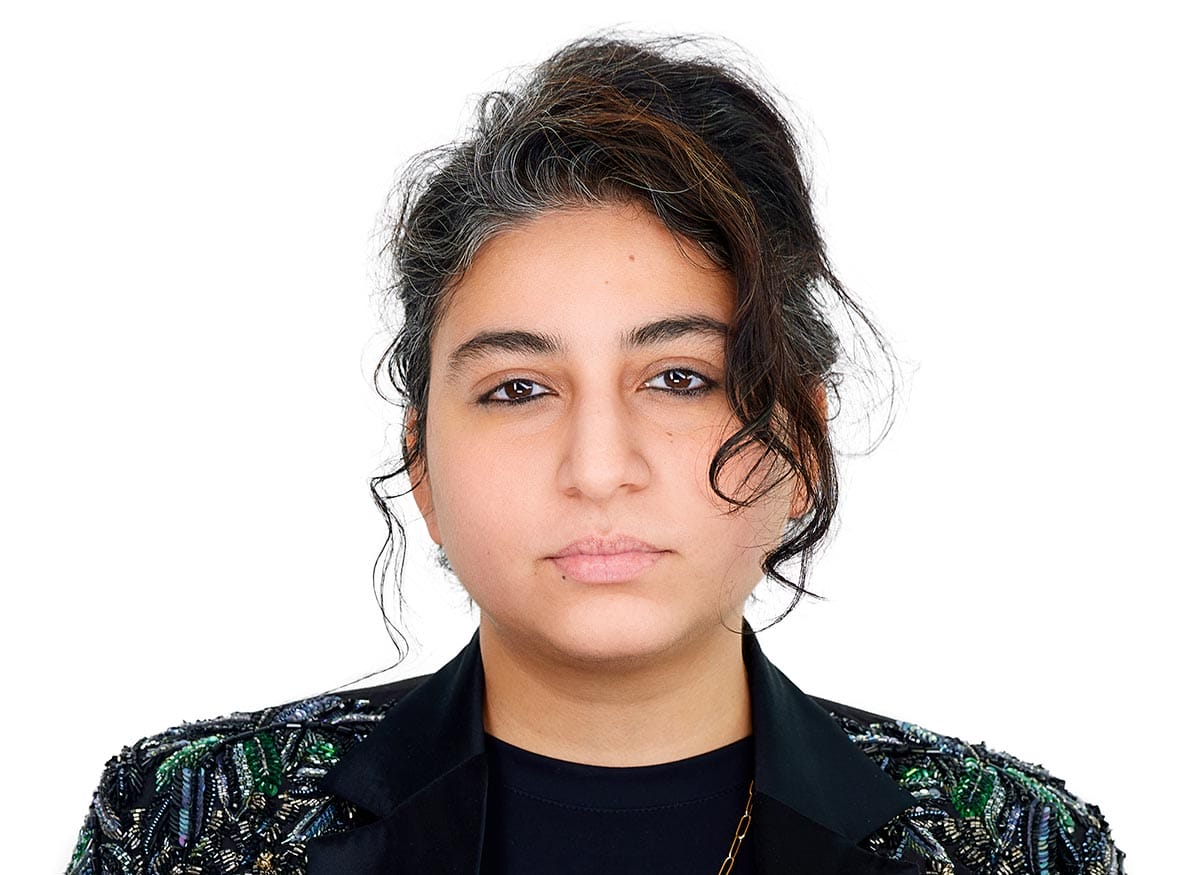 Arooj Aftab receives the Vilcek Prize for Creative Promise in Music for her evocative songs and compositions that incorporate a range of influences from semi-classical Pakistani music and Urdu poetry to jazz harmonies and experimental music. Her blend of ancient traditions and contemporary style has earned her mainstream recognition, including a 2022 Grammy nomination for Best New Artist and a 2022 Grammy Award for Best Global Performance.
Aftab was born in Saudi Arabia to Pakistani parents. When she was 11, the family moved from Riyadh to Lahore, Pakistan. She recalls, "Entering school as a pre-teen in Lahore, where peoples' social bonds had been formed since they were in Kindergarten and being born on home soil deeply rooted them as individuals, Lahore didn't feel like home to me right away." She said, "In that isolated space between countries and identities, I gravitated toward music. It balanced me, and helped me understand myself."
Aftab began composing her own songs while playing covers of popular music for friends at school. She began circulating her own recordings online, with her cover of Leonard Cohen's "Hallelujah" rising to global popularity on music-sharing sites Napster and Limewire.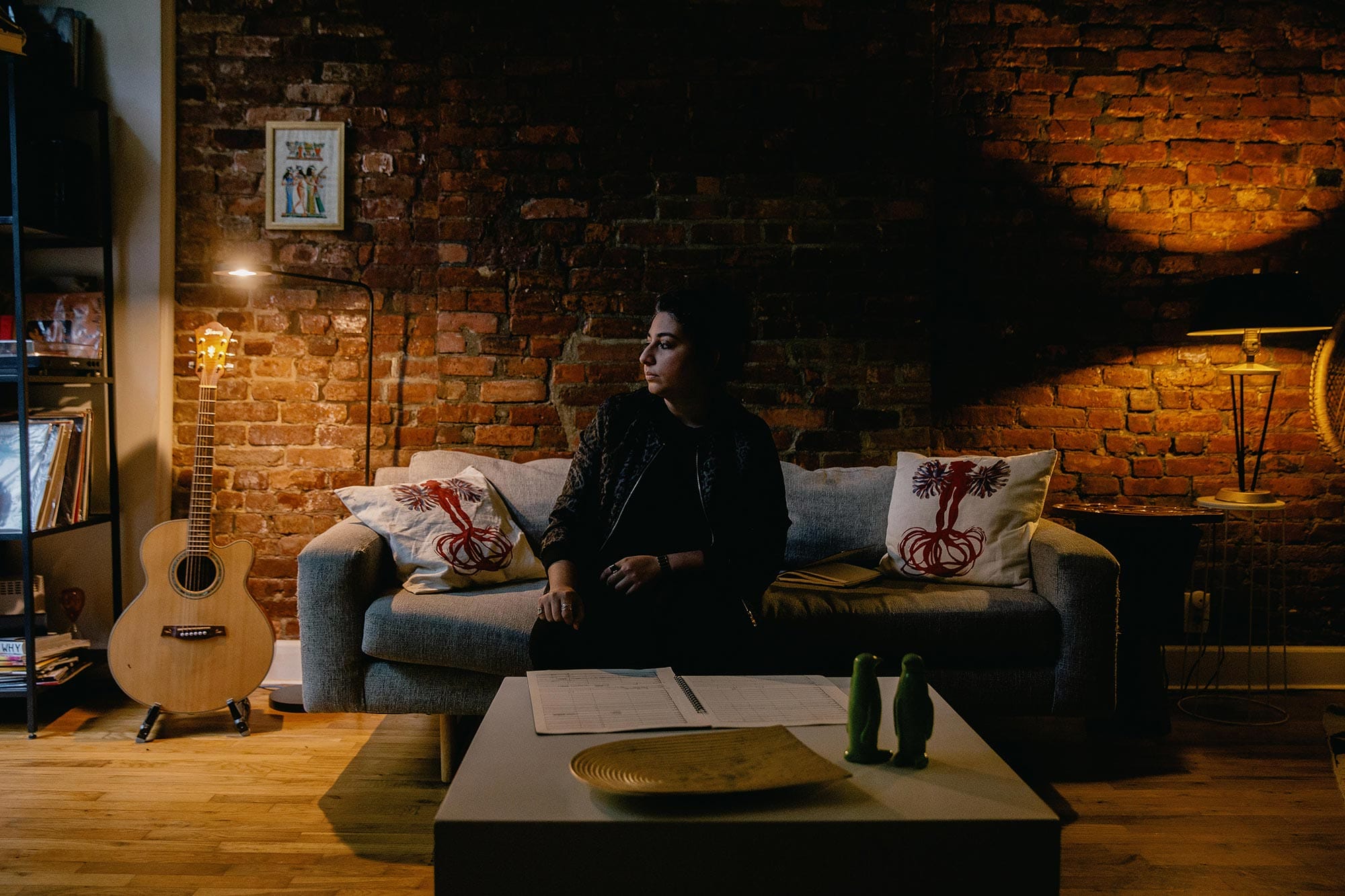 Galvanized by the viral success of her online releases, Aftab applied to the Berklee College of Music, intent on studying not only composition, but music engineering and music theory. At Berklee, Aftab found herself amid a community of musicians she could relate to, exploring opportunities to collaborate, and developing her own sound and practice.
Aftab's music both bridges and transcends borders, cultures, and language. Each of her three albums to date—Bird Under Water (2014), Siren Islands (2018), and Vulture Prince (2021)—immerse listeners in soundscapes that deftly convey fundamental aspects of the human experience: love, grief, longing, and solace.  Aftab credits her experience as an immigrant as having a profound impact on her work.
"Embracing fluidity helps build community," she says. "To be an immigrant is to find identity in movement and change."
Awards and Accomplishments
Presidential Pride of Performance Award, Pakistan (2022)
Grammy for Best Global Music Performance (2022)
Grammy nomination for Best New Artist (2022)
Songlines Music Awards Nominee (2022)
Folk Alliance Awards Nominee for Artist of the Year (2021)
Mohabbat listed as one of the Best Songs of 2021 by the New York Times (2021)
Emmy Award for Outstanding Politics and Government Documentary Armed with Faith (2018)
Best Film, Brooklyn Film Festival Without Shepherds (2013)
NPR Top 11 Youth Composers (2011)
Chicago World Music Festival Selected Performer (2011)
Jury Members
2023 Vilcek Prize for Creative Promise in Music
Aja Burrell
Managing Director, Institute of Jazz and Gender Justice, Berklee College of Music
Erika Elliott
Executive Artistic Director, SummerStage, City Parks Foundation
Myra Huang
Director of Musical Administration, Aspen Opera Theater
Garrett McQueen
Executive Producer, TRILLOQUY
Jason Moran
Artistic Director, Jazz, The John F. Kennedy Center for Performing Arts
Puja Patel
Editor-in-Chief, Pitchfork
Kamala Sankaram
Composer and Performer, Kamala Sankaram