Juan Pablo Contreras receives the Vilcek Prize for Creative Promise in Music for his work as a composer and conductor of orchestral music that draws on his Mexican heritage. "By writing music that brings Latinx culture to the fore," he says, "I seek to inspire orchestras to diversify their programming and become more inclusive institutions."
In addition to his work as a composer and conductor, Contreras is a dedicated teacher and mentor. In 2021, he founded the Orquesta Latino Mexicana, an ensemble dedicated to performing and recording new music by Latinx composers.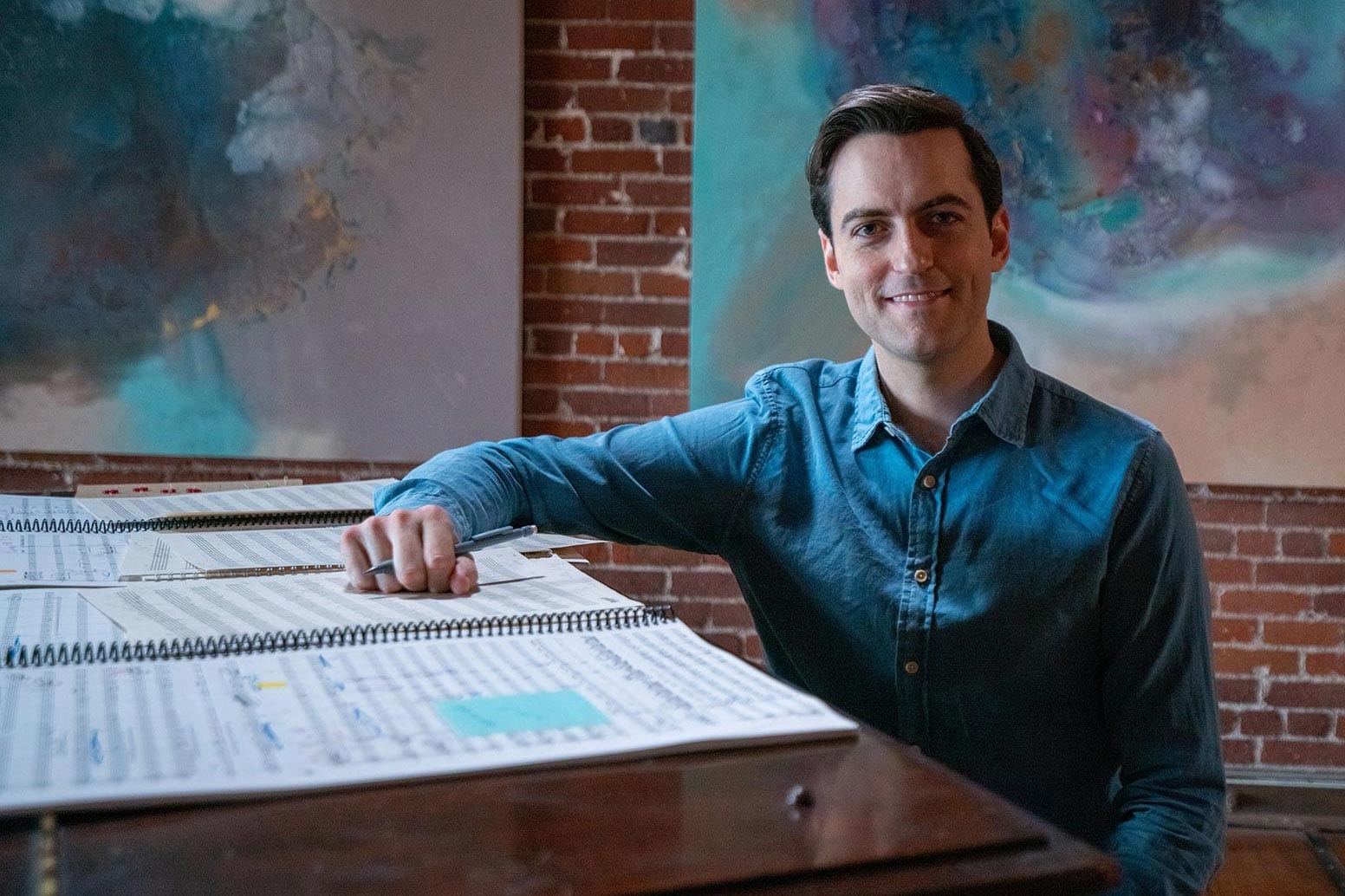 Born in Guadalajara, Mexico, Contreras was immersed in music from a young age. His mother was a concert pianist and chamber musician, and at the age of 6 Contreras asked to study violin. By the age of 13, he abandoned the violin for the electric guitar, and began playing with heavy metal rock bands. One of the bands Contreras played with began to explore symphonic metal—a genre that merges the aggressive vocals and guitar of heavy metal with operatic narratives and orchestral accompaniments. It was through this unconventional conduit that he discovered a passion for writing complex orchestral arrangements, and classical composition.
In 2006, Contreras moved to Los Angeles to attend the California Institute of the Arts. It was there that he met Mexican composer Daniel Catán, who would become an important mentor. "He really planted a seed in me to reinvent and write classical music that sounded Mexican and that told Mexican stories" Contreras says. "Most of the classical repertoire that is taught at universities is European. I am now writing music that combines my Mexican heritage with the classical tradition and tells stories about my native country from an immigrant perspective."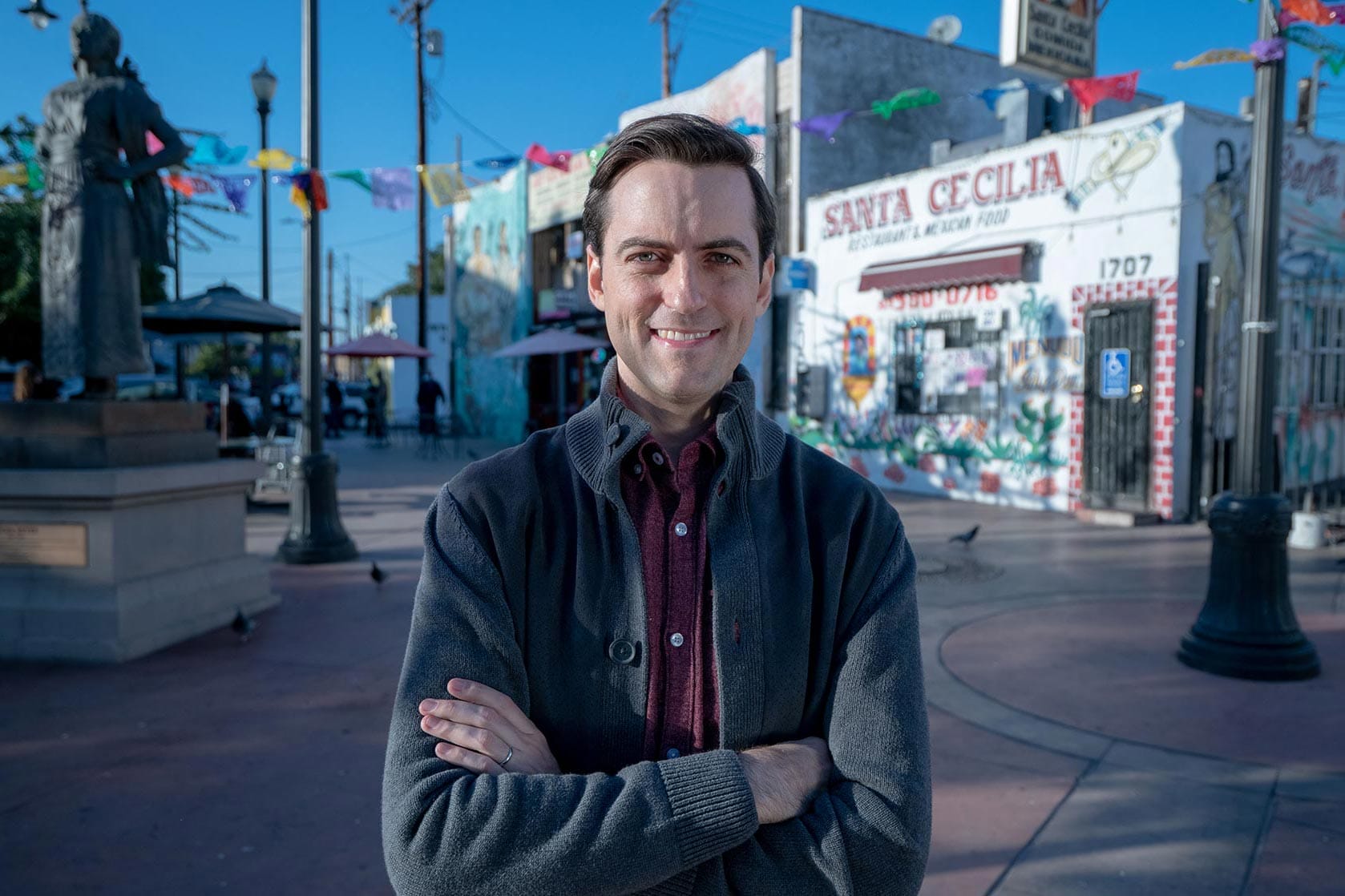 The vibrant title track on Contreras' 2016 album, Mariachitlán, tells the story of navigating Guadalajara's Mariachi Plaza—a bustling public square filled with mariachi groups vying for the public's attention amid street traffic and local vendors. Mariachitlán earned Contreras a Latin Grammy nomination for Best Arrangement, and established Contreras as a leading voice in contemporary classical music.
Awards and Accomplishments
Amplifying Voices, New Music USA (2021)
PECDA Jalisco grant, Mexican Endowment for the Arts (2020)
Latin GRAMMY® Nomination, Best Arrangement category, Mariachitlán (2019)
'Nuestra América' String Quartet Competition, Honorable Mention (2017)
Presser Music Award, University of Southern California (2017)
ASACP Morton Gould Young Composer Awards, Honorable Mention (2017)
Jalisco Orchestral Composition Prize (2016)
Pedro Sarquis Merrewe National Arts Award, Mexico (2015)
Arturo Márquez Composition Contest (2014)
Dutch Harp Composition Contest, Netherlands (2014)
BMI William Schuman Prize (2013)
Brian M. Israel Prize (2013)
Mexican Endowment for the Arts Young Artist Fellowship (2013)

Nicolas Flagello Award, Manhattan School of Music (2012)
Jury Members
2023 Vilcek Prize for Creative Promise in Music
Aja Burrell
Managing Director, Institute of Jazz and Gender Justice, Berklee College of Music
Erika Elliott
Executive Artistic Director, SummerStage, City Parks Foundation
Myra Huang
Director of Musical Administration, Aspen Opera Theater
Garrett McQueen
Executive Producer, TRILLOQUY
Jason Moran
Artistic Director, Jazz, The John F. Kennedy Center for Performing Arts
Puja Patel
Editor-in-Chief, Pitchfork
Kamala Sankaram
Composer and Performer, Kamala Sankaram