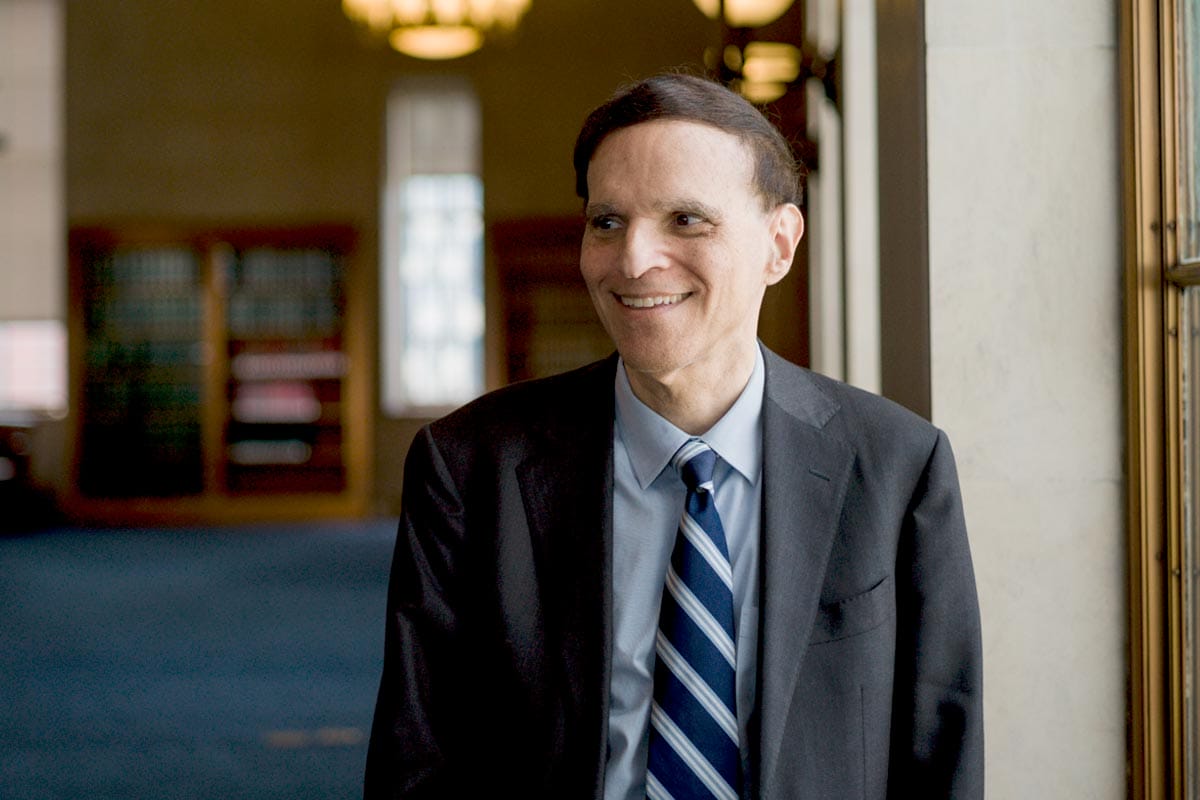 Chief Judge Robert A. Katzmann of the United States Court of Appeals for the 2nd Circuit is an esteemed and brilliant jurist, a prolific and accomplished scholar, a devoted mentor and teacher, a person courteous to all those he encounters, and in the field of immigration law, a national treasure.
Judge Katzmann was raised by his father, a refugee from Nazi Germany, and his mother, the daughter of Russian immigrants. In the words of Justice Sonia Sotomayor, his parents instilled in him and his siblings the "centrality of treating people with dignity and kindness."
He was appointed to the federal bench by President Clinton in 1999, and the contemporary plight of immigrants soon came into sharper focus. In his now-seminal Marden Lecture in 2007, he called upon the New York City Bar to increase the delivery of quality legal services, at no cost to the immigrants, to those at risk of deportation.
Judge Katzmann formed a study group on immigrant representation, which led to two innovations that have reshaped the national landscape of immigrant representation: the first being the Immigrant Justice Corps, the nation's first fellowship program focused on recruiting, training, and populating the immigration field with the highest quality college and law school graduates. As of November 2019, it has served more than 60,000 immigrants, winning 93% of the cases it has handled. The second, the New York Immigrant Family Unity Project (NYIFUP), the nation's first public defender system for immigrants facing deportation and has served thousands, improving people's chances of remaining lawfully in the United States by a staggering 1,100%.
Judge Katzmann's unique combination of tenacity and insight, visionary leadership and gentle mentorship of new leaders, and sheer generosity of his time underscores his steadfast belief that we can and must continually strive for the betterment of our nation and the just administration of our laws.
In accepting the Vilcek Prize for Excellence, Judge Katzmann declined the cash prize. The Vilcek Foundation will honor Judge Katzmann's request to donate the prize money to a not-for-profit organization that provides direct services to immigrants in need in the United States.
Awards and Accomplishments
Learned Hand Medal of the Federal Bar Council
Edward Weinfeld Award of the New York County Lawyers Association
Fuld Award of the New York State Bar Association
Green Bag award for legal writing
Charles E. Merriam Award of the American Political Science Association
Thurgood Marshall Award of the American Bar Association
Fellow of the American Academy of Arts and Sciences
New York Law School honorary degree
John Jay College honorary degree
Pace University honorary degree
It is with sadness that we mourn the passing of Chief Judge Robert A. Katzmann. Katzmann passed away on June 9, 2021.
Jan Vilcek, CEO and Chairman of the Vilcek Foundation shared the following reflection: "An intellectual and moral giant, Judge Robert Katzmann was a humble, generous and scrupulously ethical person. His premature passing has created a huge void."