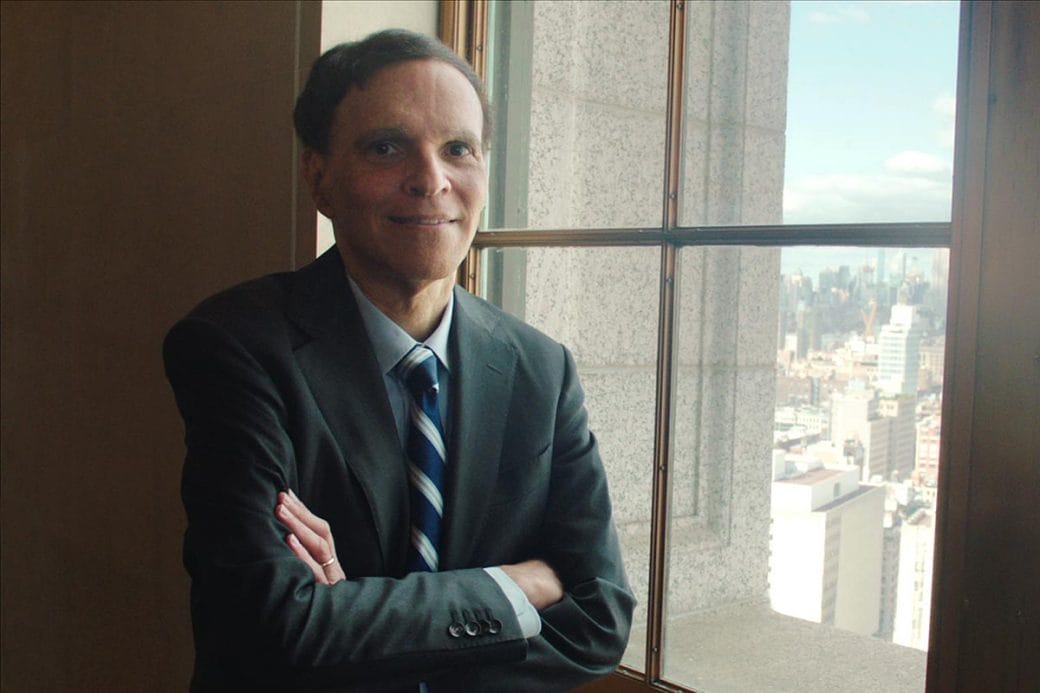 Chief Judge Robert A. Katzmann grew up in Queens, New York. His father was an immigrant from Germany; his mother's parents were immigrants from Russia. "My family's immigration story is not unlike others: families who have fled because of persecution," Judge Katzmann has noted. His father emigrated from Germany to the United States in 1941; his mother's parents emigrated to the United States from Russia before World War I and following the Russian Revolution. The experiences and stories related to Judge Katzmann by his parents and grandparents instilled in him a nuanced perspective about justice, access, and equality in the United States: "I learned from an early age not to take things for granted, not to take this country for granted."
As a youth, Judge Katzmann excelled in history, and delighted in reading about U.S. government and the Presidents. "I was always interested, as a child, in government and making government work better," he recalls. He first visited Washington D.C. at the age of 6 with his family. His parents took time to teach him about the Capitol, the U.S. Supreme Court, and the White House prior to the trip; these lessons left a lasting impression on the future judge, cementing his interest in government, law, and advocacy.
After his graduation from Yale Law School, Judge Katzmann served as a clerk for Judge Hugh H. Bownes of the U.S. Court of Appeals. He spent nearly two decades in Washington D.C. as a Fellow with the Brookings Institution, and was the Walsh Professor of Government, Professor of Law and Professor of Public Policy at Georgetown University.  In 1999, Judge Katzmann was appointed to the U.S. Court of Appeals for the Second Circuit by President Bill Clinton, on the recommendation of Senator Daniel P. Moynihan. Following the events of September 11, 2001, he witnessed first-hand as the U.S. Court of Appeals' docket of cases expanded by 40%, due primarily to an increase in cases regarding immigration. The influx of cases drew into high contrast the experiences of immigrants pursuing justice through the court system. Judge Katzmann felt that access to legal representation for immigrants was lacking, due to the financial barriers immigrants face in being able to afford counsel, and the too-often poor quality of lawyer representation in immigration proceedings.
When invited to deliver the Orison S. Marden Memorial Lecture to the Association of the Bar of the City of New York in 2007, Judge Katzmann took the opportunity to address the problems he was witnessing in the courts, and to challenge the bar to develop solutions. The outcome was the development of the Study Group on Immigrant Representation, which reviewed the statistics of immigration cases and their outcomes with regard to the legal representation available to defendants.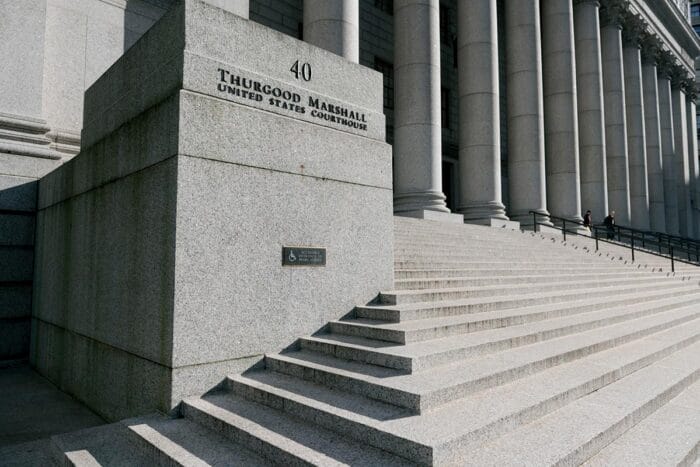 In its first years, Judge Katzmann's study group researched and produced "The New York Immigration Representation Study" (NYIRS). The data indicated that asylum seekers with legal representation were granted asylum 74% of the time while those without legal representation were granted asylum in only 13% of cases. In removal proceeding detention cases, immigrants with access to legal counsel had positive outcomes 20% of the time; without legal representation, positive outcomes dropped to a mere 3%. The data confirmed Judge Katzmann's hypothesis: "When you don't have a lawyer, your chance of succeeding—being able to stay in this country, being able to stay with your family—your chances go way down."
Our system was not working. It was not working for immigrants.
Judge Katzmann saw this striking data set as a call to provide legal counsel to immigrants. "Our system was not working. It was not working for immigrants. It was also not working for all of us who are involved in the administration of justice," he says. "Access to justice should not depend on the income level of those in the system." Judge Katzmann therefore set out to change the system, and with the support of the Robin Hood Foundation, founded the Immigrant Justice Corps (IJC), a 501(c)(3) not-for-profit organization based in New York City.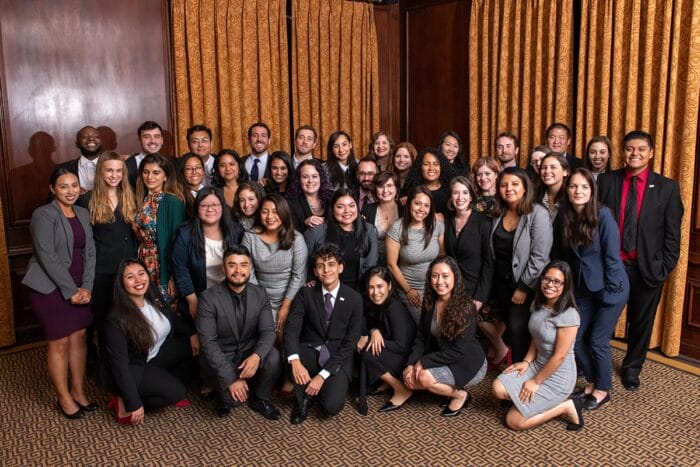 The IJC is a fellowship program that provides immigrant advocacy training to college and law school graduates. The organization works with other nonprofits to connect immigrants in need with legal counsel. On their website, the IJC outline their purpose, "As non-citizens, immigrants have no right to appointed counsel, and most cannot afford to hire their own attorney. Having an attorney is the difference between being allowed to stay in this country and being denied a most basic premise of our constitution—due process of law."
It's a question of assuring a level playing field so that there is access to justice for all.
Since 2014, the IJC has assisted over 70,000 immigrants, providing them with legal support and counsel. With a 92% success rate, the Corps has helped immigrants to achieve and maintain legal status in the United States, keeping families together. On the mission of the Corps, Judge Katzmann has stated, "It's a question of assuring a level playing field so that there is access to justice for all."
Another initiative emanating from the study group Judge Katzmann convened is the New York Immigrant Family Unity Project (NYIFUP), the nation's first public defender system for immigrants facing deportation, which has served thousands.
Judge Katzmann's commitment to supporting immigrants in need, and his approach to holding lawyers and the justice system accountable, resonate deeply with the founders and staff of the Vilcek Foundation. It is for these reasons that Judge Katzmann is being awarded the 2020 Vilcek Prize for Excellence in the Administration of Justice.