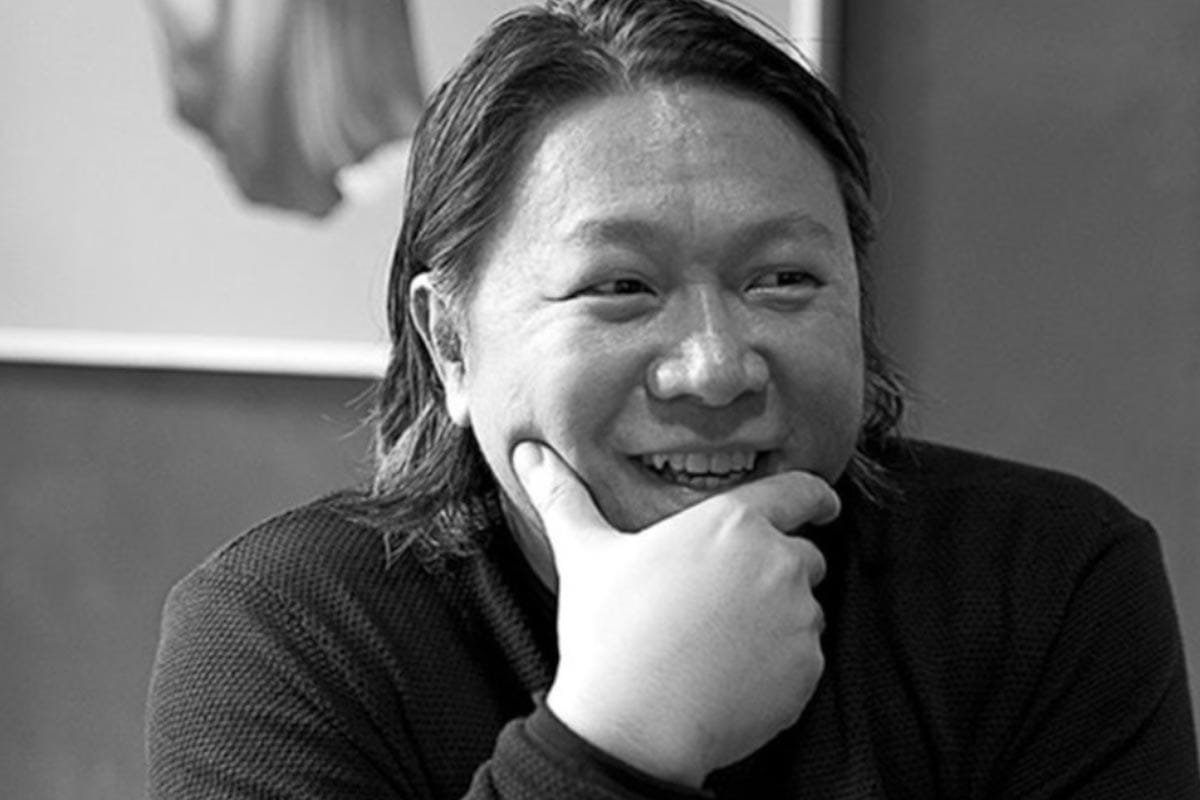 In the films of Ham Tran — a writer, editor, director, and producer — stories gone untold too long are unraveled, voices kept silent too long are heard. They are the stories of the Vietnamese boat people and the survivors of education camps, and they are not easy to tell. Tran found his way to do so through laughter.
Post-college, as a member of a theater comedy group with other immigrants, he performed in sketches that made it possible to laugh at the refugee experience, but always with the pathos lurking closely behind. Born in Saigon, in 1982,  Tran immigrated to the U.S. at age 8 as a refugee, with his Chinese Vietnamese parents. The desire to regain memories lost during the process of assimilation — "institutionalized amnesia," he calls it — drew him to poetry, prose, playwriting, and, eventually, filmmaking.
Tran has a BA in English literature from UCLA and an MFA from the UCLA School of Film and Television. His first two short films, The Prescription and Pomegranate, were semifinalists for the Student Academy Awards; his 28-minute thesis film, The Anniversary, about two brothers separated by the Vietnam War, qualified for an Academy Award for Best Live Action Short in 2004 and has won more than 30 international film festival awards.
While working on The Anniversary, Tran became aware that no film had ever been made about the war in Vietnam from the Vietnamese perspective. His first feature film, Journey from the Fall, emerged from that realization; it was an Official Selection for the 2006 Sundance Film Festival and has won 16 international awards.
Tran is now working on his second feature film,Distant Country, about two Vietnamese illegal immigrants whose dreams of reaching the United States take them on a journey around the world, as well as a documentary film about Vietnamese families rescued from American refugee camps in 1975.
Tran is part of a new filmmaking movement called the Viet Wave, whose mission is to bring Vietnamese-content films to American movie houses through Wave Releasing, the first Vietnamese-American film distribution company.
Awards and Accomplishments
Official Selection for the 2006 Sundance Film Festival, Journey from the Fall (2006)
Nominee, FIPRESCI Award for Best ASEAN Film, Bangkok Film Festival (2006)
Jury Members
2009 Vilcek Prize for Creative Promise in Filmmaking
Sheril D. Antonio
Associate Professor, Associate Dean of Film, TV, and New Media, New York University
Rick Kinsel
Executive Director, The Vilcek Foundation
Ysa Le
Executive Director, Vietamese American Arts and Letters Association
Wesley Morris
Film Critic, The Boston Globe
Lisa Schwarzbaum
Film Critic, Entertainment Weekly