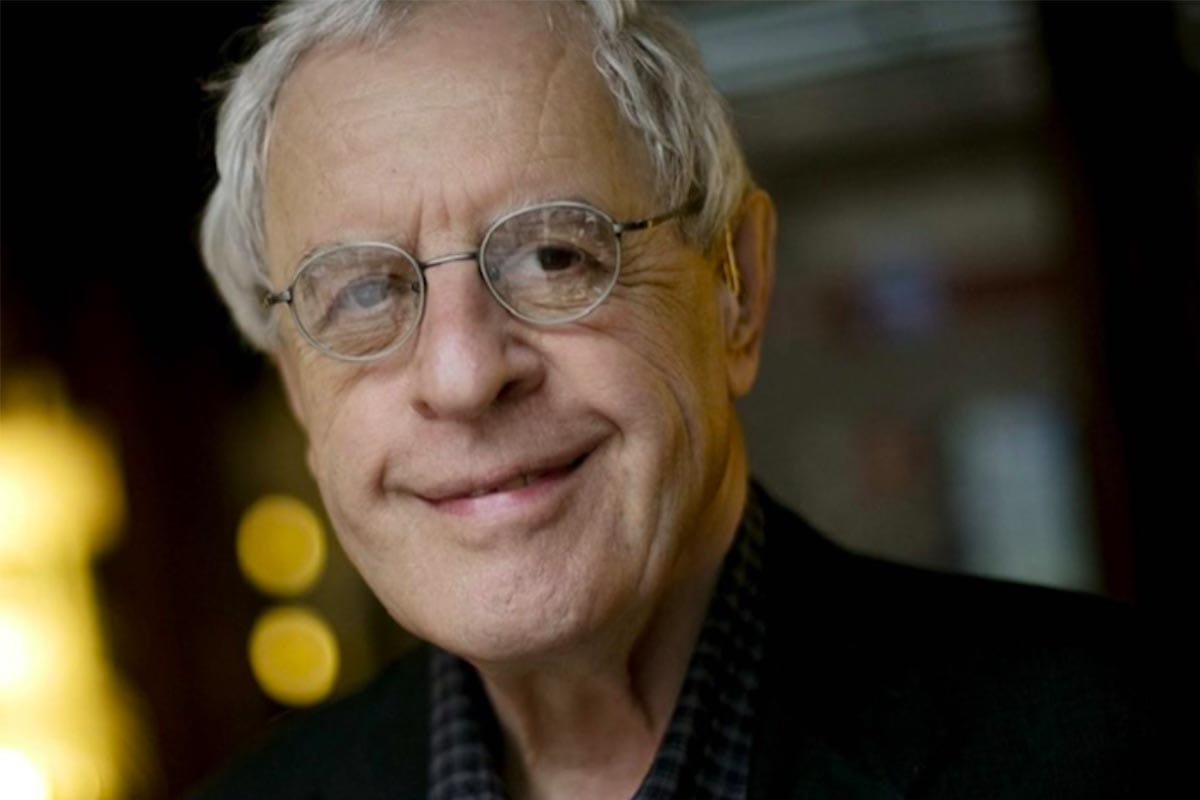 Charles Simic's poetry has been called "strikingly original," "grimly realistic," "metaphysical," "ironically humorous," "meditative," and, most often, "surreal." He began writing poetry while in high school, and always in English, which he had learned to speak at 15, after leaving Belgrade and arriving in the States, by way of Paris. Just five years later, in 1959, he had published his first poems in an issue of the Chicago Review. His college education was hard won, at night, paid for by the various odd jobs he took during the day, first in Chicago and later in New York City, and interrupted by a two-year stint in the military.
He completed his bachelor's degree in Russian, in 1966, from New York University, but the influences and inspirations for his poems were already well established: his childhood experiences, his passion for art, poetry, jazz, and film, and his keen eye for observation. Within a year after graduation, his first collection, What the Grass Says, was published.
Simic has kept up an astounding pace in the ensuing years. Among his 20 books of poetry include The World Doesn't End: Prose Poems (1990), which won the Pulitzer Prize; Walking the Black Cat (1996), a National Book Award finalist; Jackstraws (1999), a New York Times Notable Book of the Year; and Selected Poems: 1963–2003 (2004), which won the 2005 International Griffin Poetry Prize. He has been equally productive as a translator, editor, and essayist.
Simic remains active as a teacher, and since 1973 has taught English and creative writing at the University of New Hampshire, where he is today Emeritus Professor; and as a Distinguished Poet-in-Residence, he teaches every fall semester at New York University.
Awards and Accomplishments
Robert Frost Medal (2011)
Wallace Stevens Award (2007)
Poet Laureate of the United States (2007)
International Griffin Poetry Prize (2005)
Fellow, Guggenheim
Fellow, MacArthur Foundation
Fellow, National Endowment for the Arts
New York Times Notable Book of the Year (1999)
Pulitzer Prize (1990)
Jury Members
2011 Vilcek Prize in Literature
Lan Samantha Chang
Director, The University of Iowa Writers' Workshop
Deborah Landau
Director, New York University Creative Writing Program
Eileen Pollack
Zell Director, The University of Michigan MFA Program in Creative Writing
Francine Prose
Distinguished Visiting Writer, Bard College
Ilan Stavans
Lewis-Sebring Professor in Latin American and Latino Culture, Amherst College
Deborah Treisman
Fiction Editor, The New Yorker