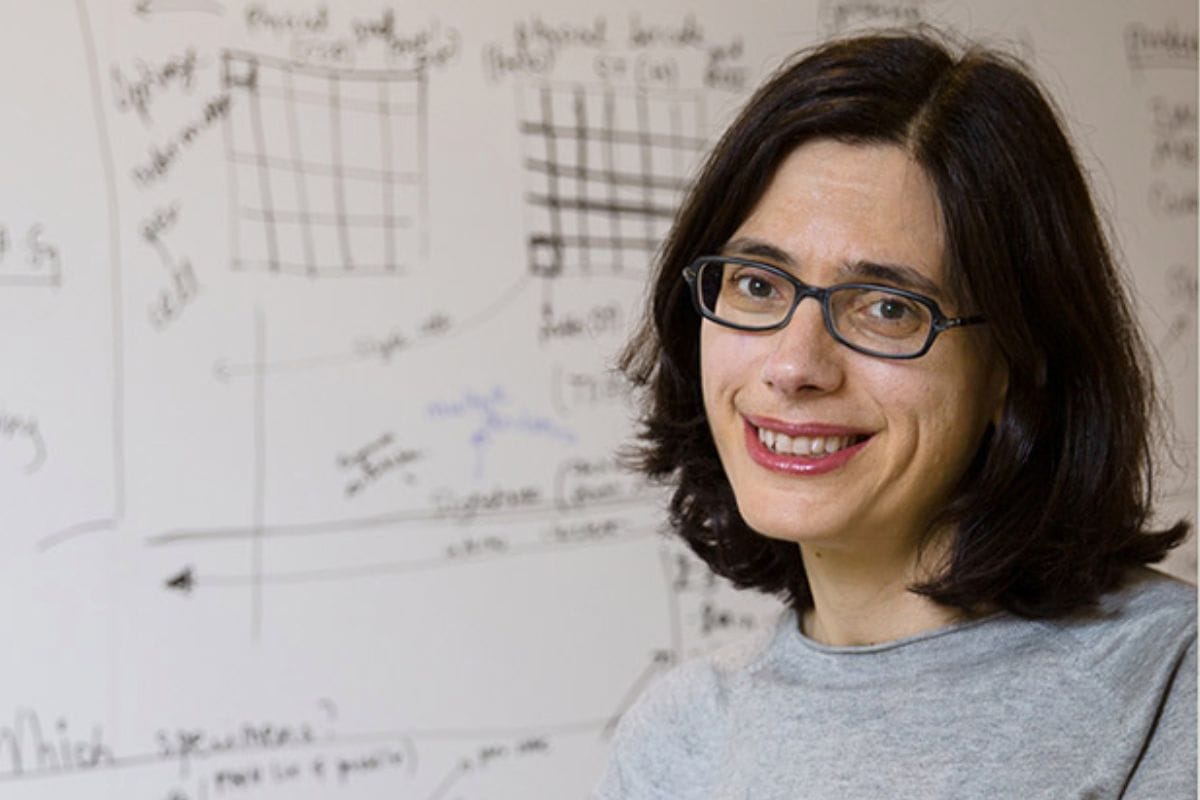 Computational biologist Aviv Regev combines biology, computer science, and mathematics in her investigations of how complex molecular networks function and evolve in the face of genetic and environmental changes. In 2007, for example, Regev, a core faculty member at the Broad Institute and an assistant professor in the Department of Biology at MIT, was involved in a study of the life cycle of the malaria parasite, following the discovery that this complicated organism assumes three distinct states in the blood of infected children, two previously unknown and one especially pernicious — findings that may lead to new anti-malaria drugs.
Born in Israel, Regev studied for a direct MSc at the Interdisciplinary Program for the Fostering of Excellence at Tel Aviv University. For her doctoral research, undertaken at the Weizmann Institute, Rehovot, Israel, she developed (in collaboration with Eva Jablonka at Tel Aviv University and Ehud Shapiro at the Weizmann Institute) a novel representation language for biomolecular processes, based on computer process algebra.
Regev also has been a fellow at the Bauer Center for Genomics Research at Harvard University. She received the Burroughs Welcome Fund Career Award at the Scientific Interface, to support her research on the function and evolution of molecular networks, and the 2008 Overton Prize from the International Society for Computational Biology. She maintains close professional ties to her native Israel, where she established and directed a bioinformatics R&D team at QBI, a functional genomics company.
Awards and Accomplishments
Fellow, Bauer Center for Genomics Research, Harvard University
Burroughs Wellcome Fund Career Award, Scientific Interface
Overton Prize, International Society for Computational Biology (2008)
You may also be interested in