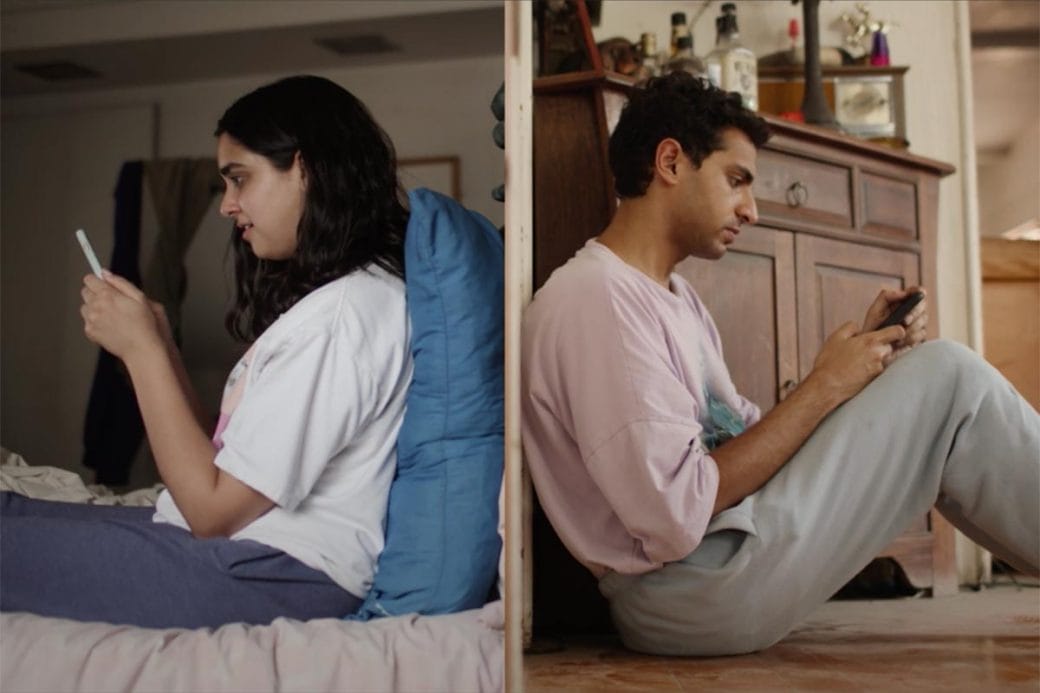 It's a rare occurrence when a narrative film captures recent global events with honesty, heart, and perspective. 7 Days, a heartfelt and hilarious take on human intimacy in an age of uncertainty and social transformation, manages to do just that. The film captures the anxieties and absurdities of the COVID-19 pandemic in a charming twist on the traditional romantic comedy.
The Vilcek Foundation is delighted to host 7 Days filmmakers Roshan Sethi, Karan Soni, and Geraldine Viswanathan as Featured Filmmakers in our New American Perspectives program at the 2021 Hawai'i International Film Festival (HIFF). 7 Days will screen at the festival on Thursday, November 11, and be available to stream in Hawai'i on HIFF's platform November 15–28. Sethi, Soni, and Viswanathan will lead a filmmaker master class on Saturday, November 13, at BoxJelly Ward, at 3 p.m. HST.
Roshan Sethi
7 Days marks the directorial debut of Sethi, who co-wrote the film with Karan Soni in early 2020.
Sethi was born in Calgary, Canada, to Indian parents. He first moved to the United States in 2009, when he began undergraduate studies at Yale University. At the same time, his family won the green card lottery and began the process of immigrating to the United States. After college, Sethi pursued medical school at Harvard. While in medical school, he began screenwriting, working on television's "Black Box" and "Code Black." It was during this time, too, that he co-created television's "The Resident" with writers Amy Holden Jones and Hayley Schore.
Sethi completed his own residency just before the start of the COVID-19 pandemic, and briefly volunteered on a COVID floor during the spring of 2020. "My personal feeling, especially as a doctor, is that [the pandemic] is not something we can ignore in art," he says. "I think it is the responsibility of art to help us reckon with it. This has changed us forever, and it's hard for me to pretend it's not happening."
Karan Soni
7 Days marks Soni's debut as a screenwriter. He also stars in the film opposite Viswanathan, with whom he has worked on television's "Miracle Workers."
Soni was born in New Delhi, India, and moved to the United States in 2007 to pursue undergraduate study at the University of Southern California (USC). Studying acting and film in the heart of Los Angeles, he began auditioning, taking roles in television and shorts. His breakthrough came in the Duplass Brothers' 2012 feature Safety Not Guaranteed. He achieved mainstream success playing Dopinder in Deadpool (2016) and Deadpool 2 (2018). Since 2019 he has been a series lead on "Miracle Workers," an anthology comedy series.
Reflecting on the film, he found it powerful to think about the impact of being forced to sit with yourself—as so many people have been during the pandemic. "We don't always know what's right in front of us," he says. "We often tell ourselves stories about how we think our lives should play out, which can often hinder our growth."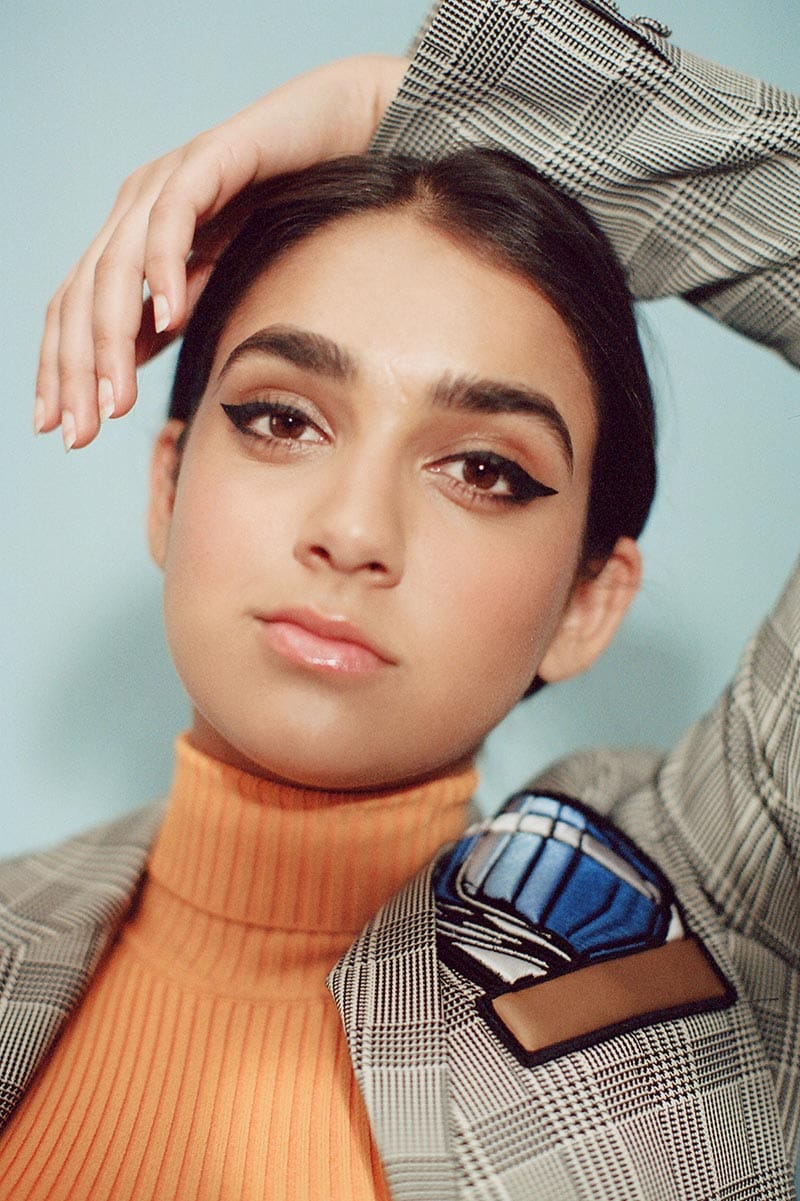 Geraldine Viswanathan
Viswanathan was born in Australia to Swiss and Indian parents. Following her film debut in Australia's Emo the Musical (2016), she moved to the United States to pursue a career in film and television. Her breakthrough came in the 2018 coming-of-age comedy Blockers, alongside Leslie Mann and John Cena. Since then, she starred in the 2019 coming-of-age film Hala, Bad Education (2019), and in the 2020 romantic comedy The Broken Hearts Gallery. Since 2019, she has been a series lead on television's "Miracle Workers."
On 7 Days, Viswanathan took on the role of executive producer, while also acting in the film opposite Soni. Her character, Rita, bucks the traditional values of her Indian family. With masterful comedic timing, Viswanathan holds up a mirror to Ravi, challenging him to define his own values.
"I want to do work that feels vital and interesting to me," says Viswanathan. "I'm especially drawn to nuanced stories about women and minorities."
New American Perspectives
Sethi, Soni, and Viswanathan will participate in the Vilcek Foundation's New American Perspectives filmmaker panel at HIFF on Saturday, November 13. The panel will be hosted at BoxJelly Ward at 1 p.m.