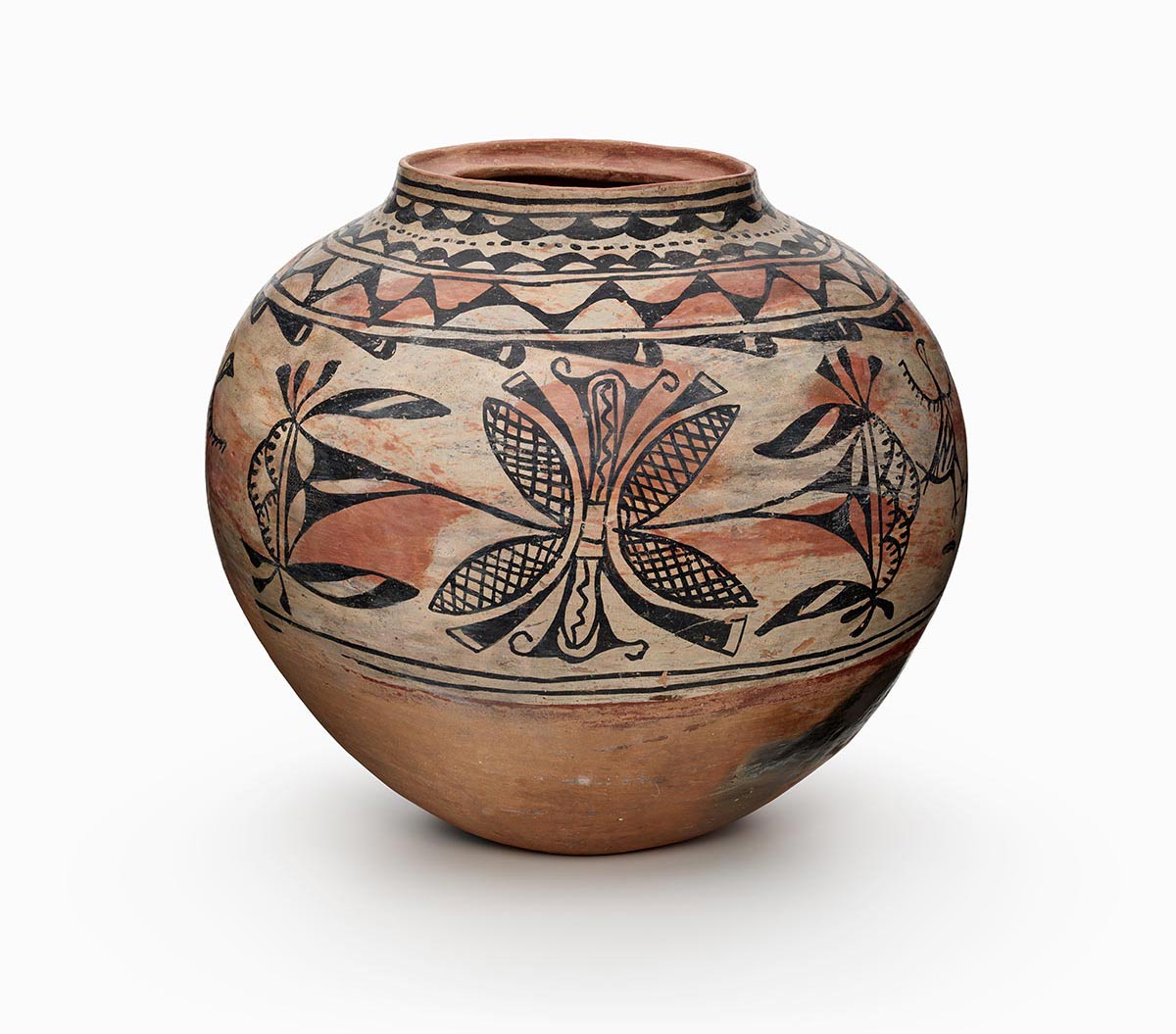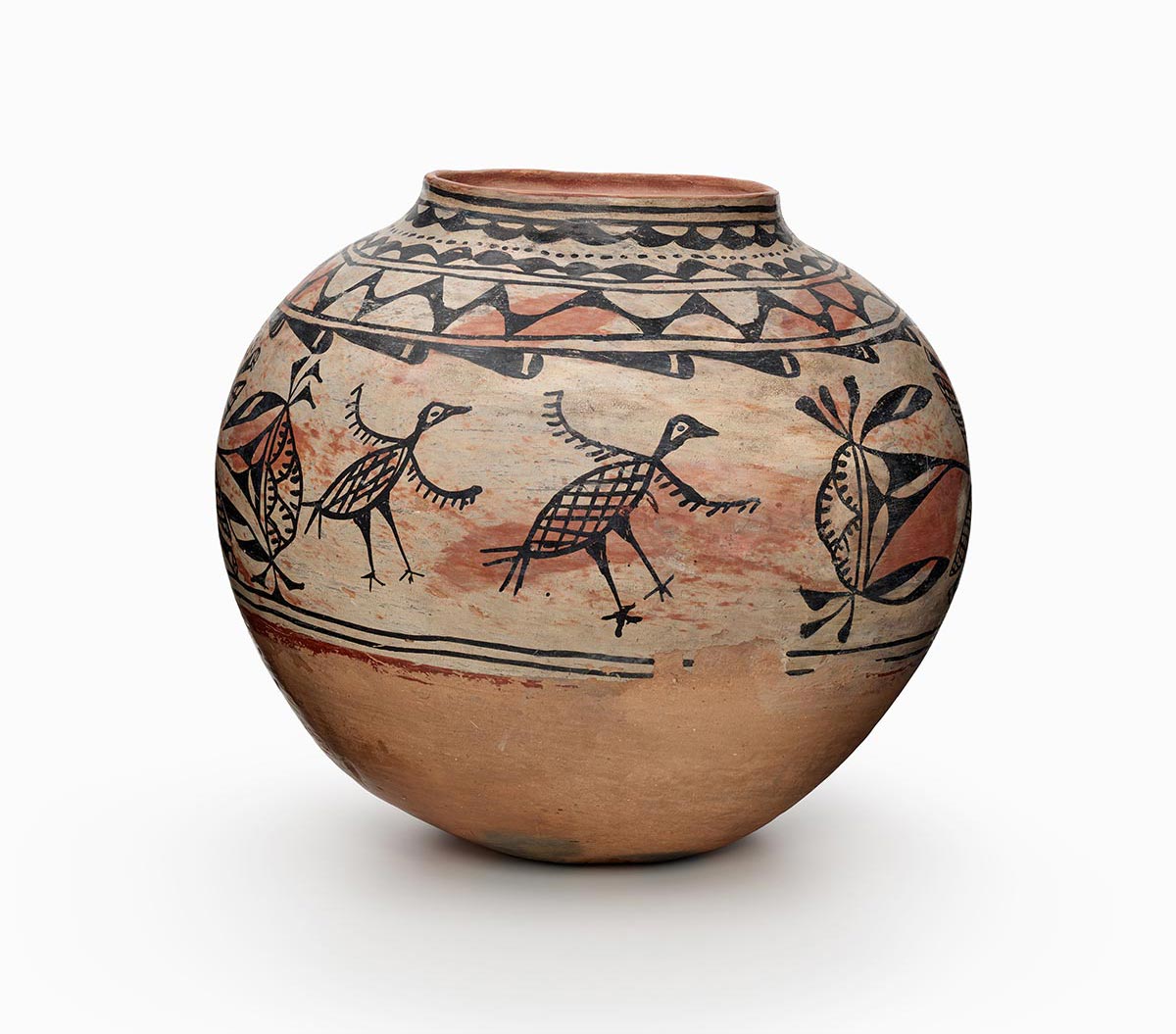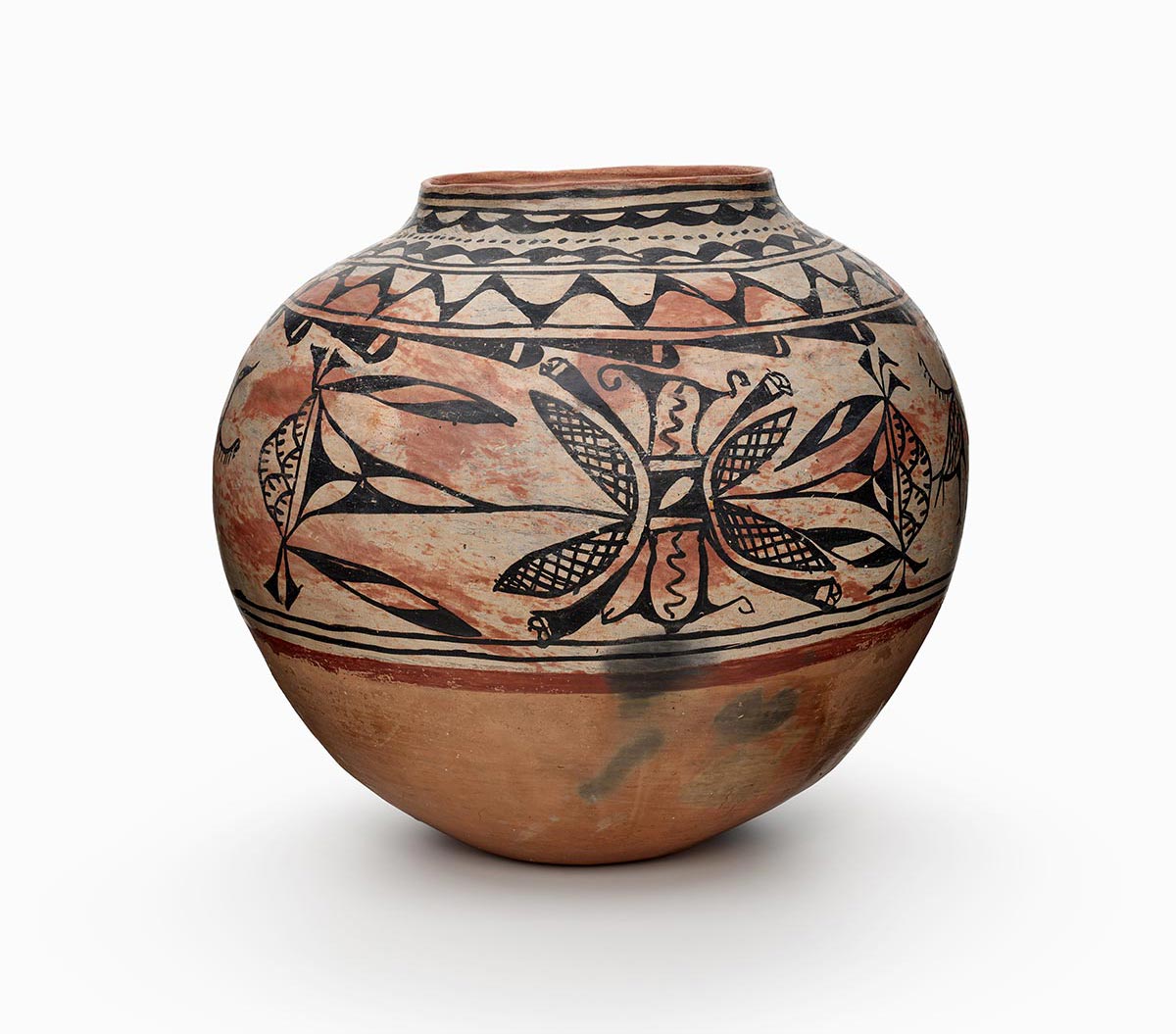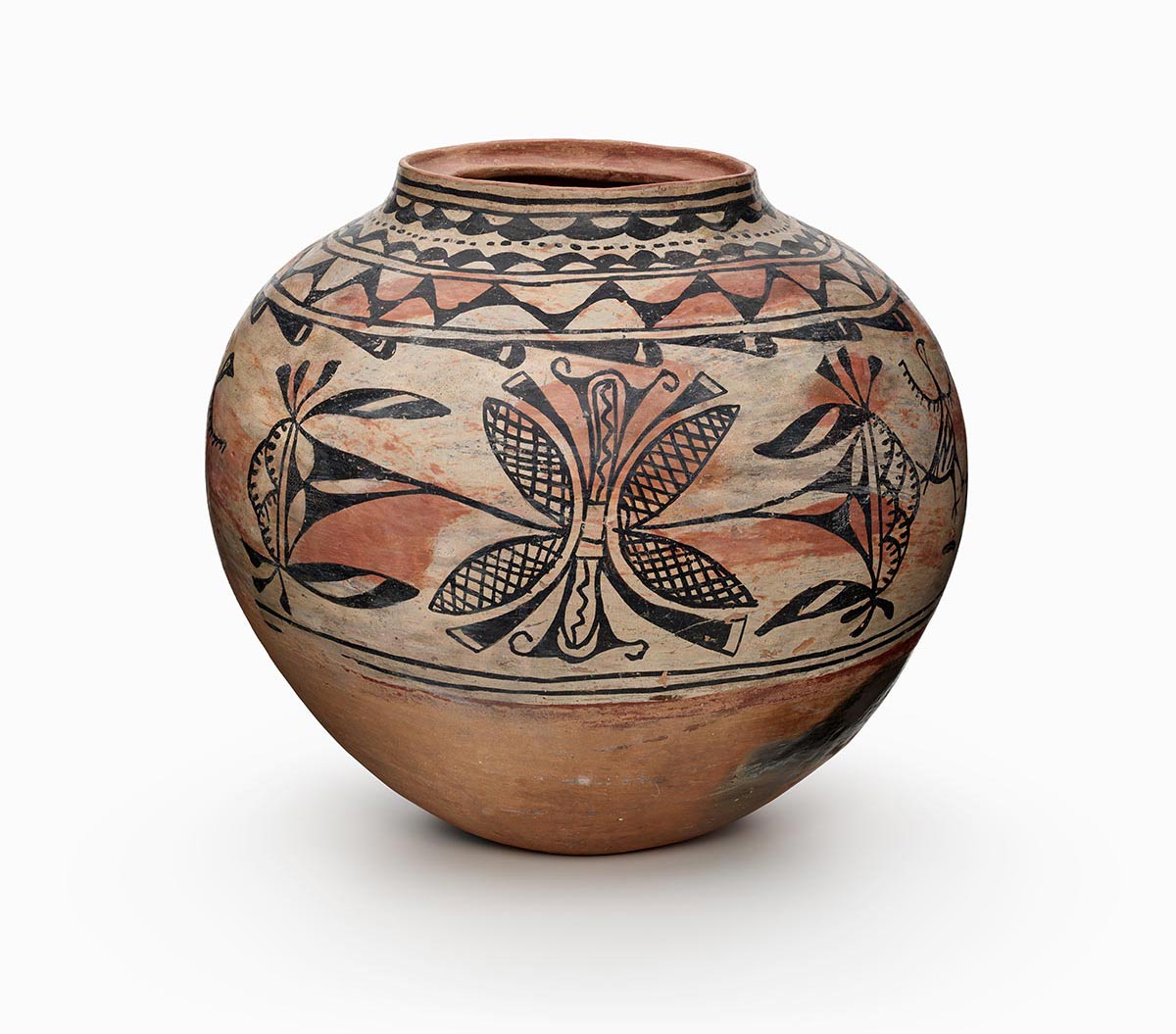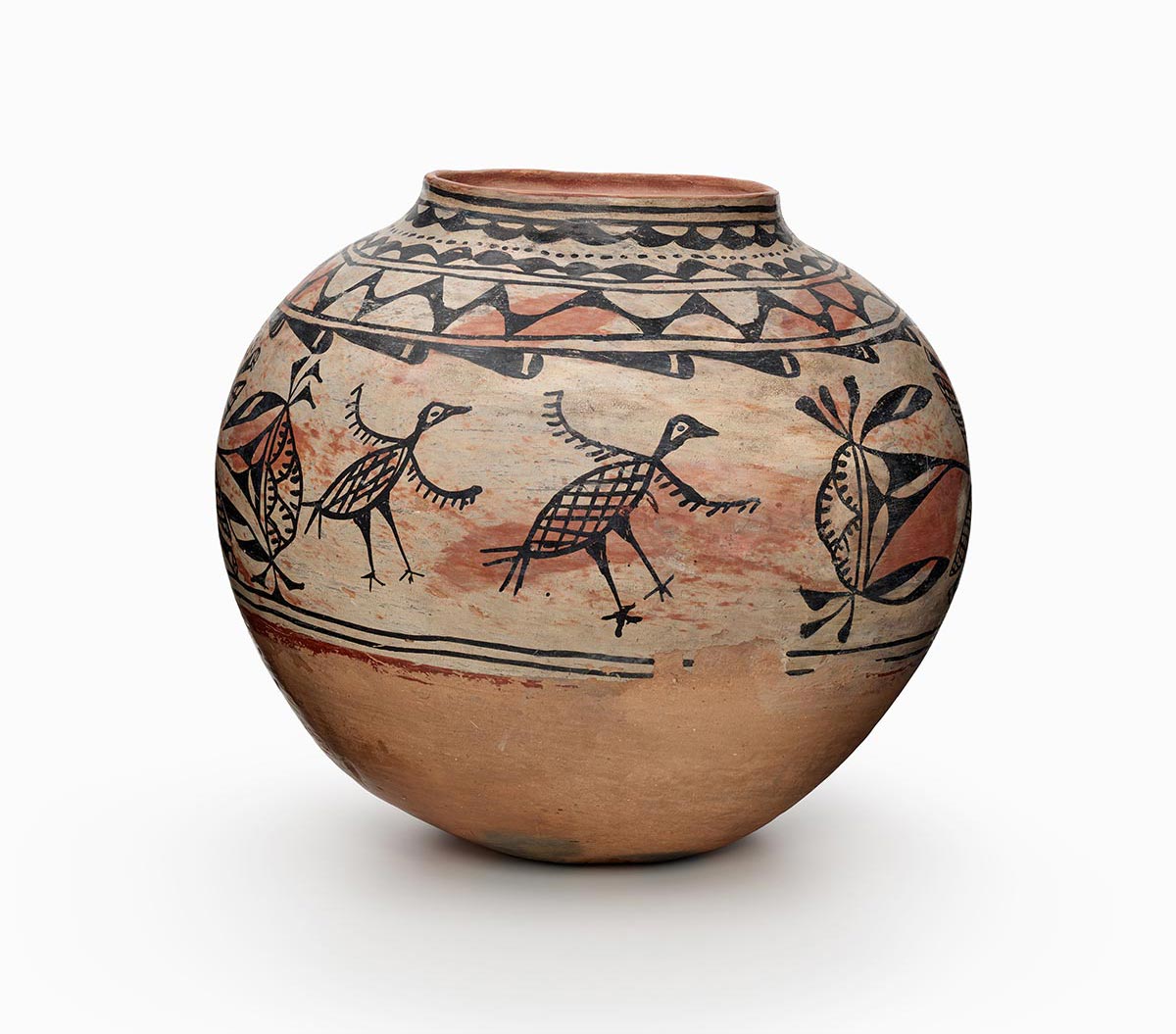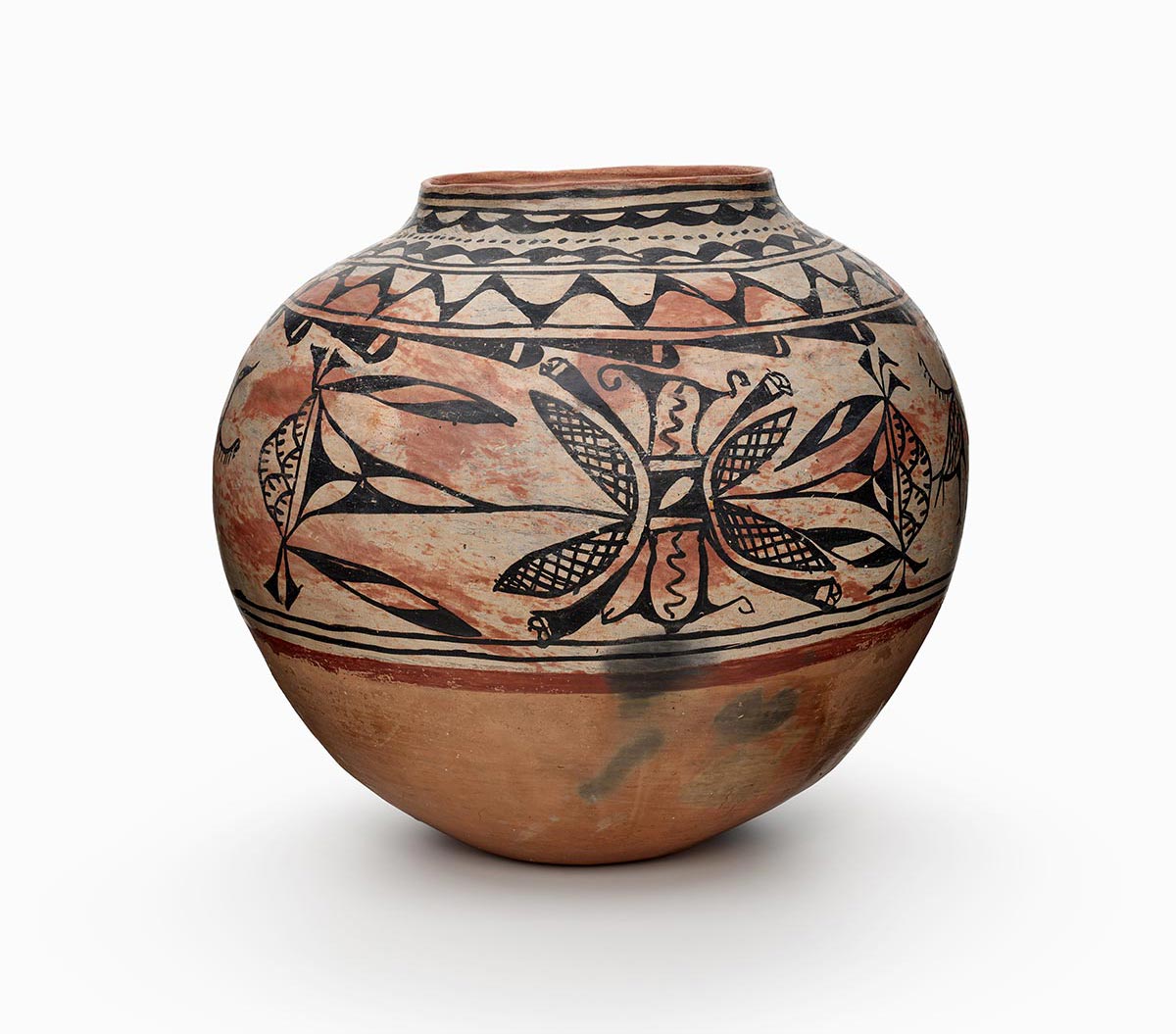 About the Object
This three-color Tesuque jar features white slip with black and red painted decoration. The design on the center band of this large globular Tesuque jar includes multiple bird forms that are framed with cloud banks and leaf motifs. Above are five circulating patterns such as scallop-like clouds and zigzagging triangles. There are framing lines at the mouth and top of the base. Additionally, black fire clouds are visible on the base.
Additional Information
The Pueblo of Tesuque, or Tesugeh Owingeh ("Village of the narrow place of cottonwood trees"), is located in northern New Mexico but their ancestral homelands cover the entirety of O'gah Po'oge. With their roots in Santa Fe, the Pueblo members continue to follow traditional ways of life through the preservation of their language, dances, farming, and pottery.
Unknown Artist;
Gerald Peters Collection, Santa Fe, NM;
[Gerald Peters Gallery, Santa Fe, NM];