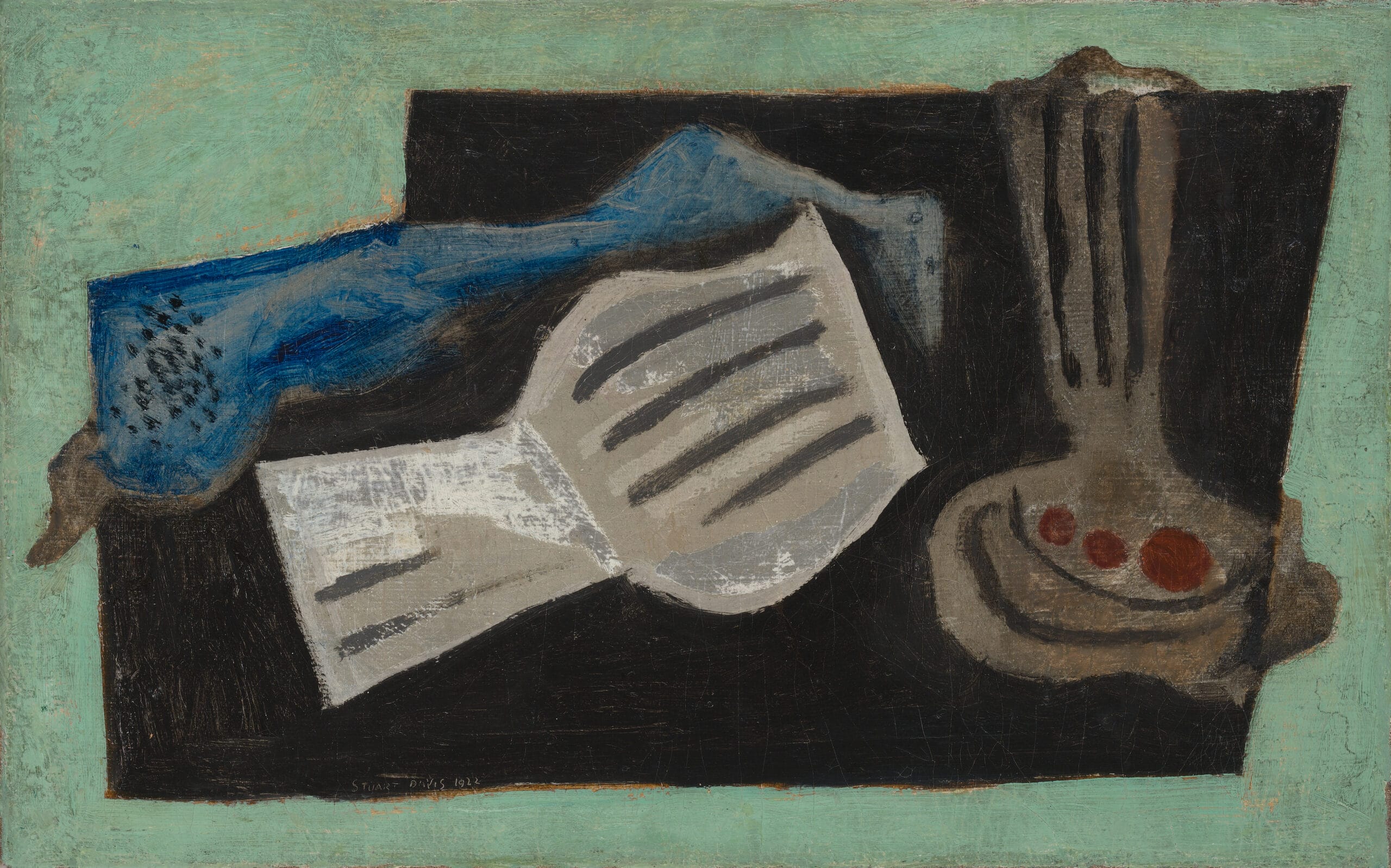 The Artist;
Estate of the Artist;
Earl Davis, New York, NY;
[Salander-O'Reilly Galleries, New York, NY];
[Owings-Dewey Fine Art, Santa Fe, NM];
Probably: Gloucester, Massachusetts. The studio of Stuart Davis, 4 Eastern Point Road. Modern Paintings. September 1922.
New York. Salander-O'Reilly Galleries. Stuart Davis: The Breakthrough Years, 1922-1924. November 4-December 26, 1987, no. 5 as Still Life with Egg Beater, ill. np., pl. 7, cat. no. 5.
Koriyama, Japan. Koriyama City Museum of Art. Stuart Davis Retrospective (July 8-August 6, 1995); Shiga, Japan. Shiga Museum of Modern Art (August 12-October 1, 1995); Tokyo, Japan. Tokyo Metropolitan Teien Art Museum (October 10-November 26, 1995); pp. 84, 163, ill. p. 84, cat. no. 42.
Boyajian, Ani and Mark Rutkoski eds. Stuart Davis: A Catalogue Raisonné. New Haven: Yale University Press, 2007, vol. 1, ill. p. 10, fig. 7; vol. 3, p. 118, ill. p. 118, cat. no. 1470.
Stuart, Carolyn. "American Autoscapes: Stuart Davis and the view from the road, 1920-1940," PhD dissertation, UCLA, 2010, p. 120, ill. p. 206, fig. 69.
Agee, William C. and Lewis Kachur. Masterpieces of American Modernism: From the Vilcek Collection. London: Merrell, 2013, pp. 188-189, 263, ill. p. 189.
Pochoda, Elizabeth. "Freedom and the abstract truth: Jan and Marica Vilcek's collection of American modernist art," The Magazine Antiques (May/June 2013), p. 99, ill. pp. 95, 98, fig. 4.
O'Hern, John. "Modern Manor," American Fine Art Magazine, September/October 2013, ill. p. 57.
You may also be interested in