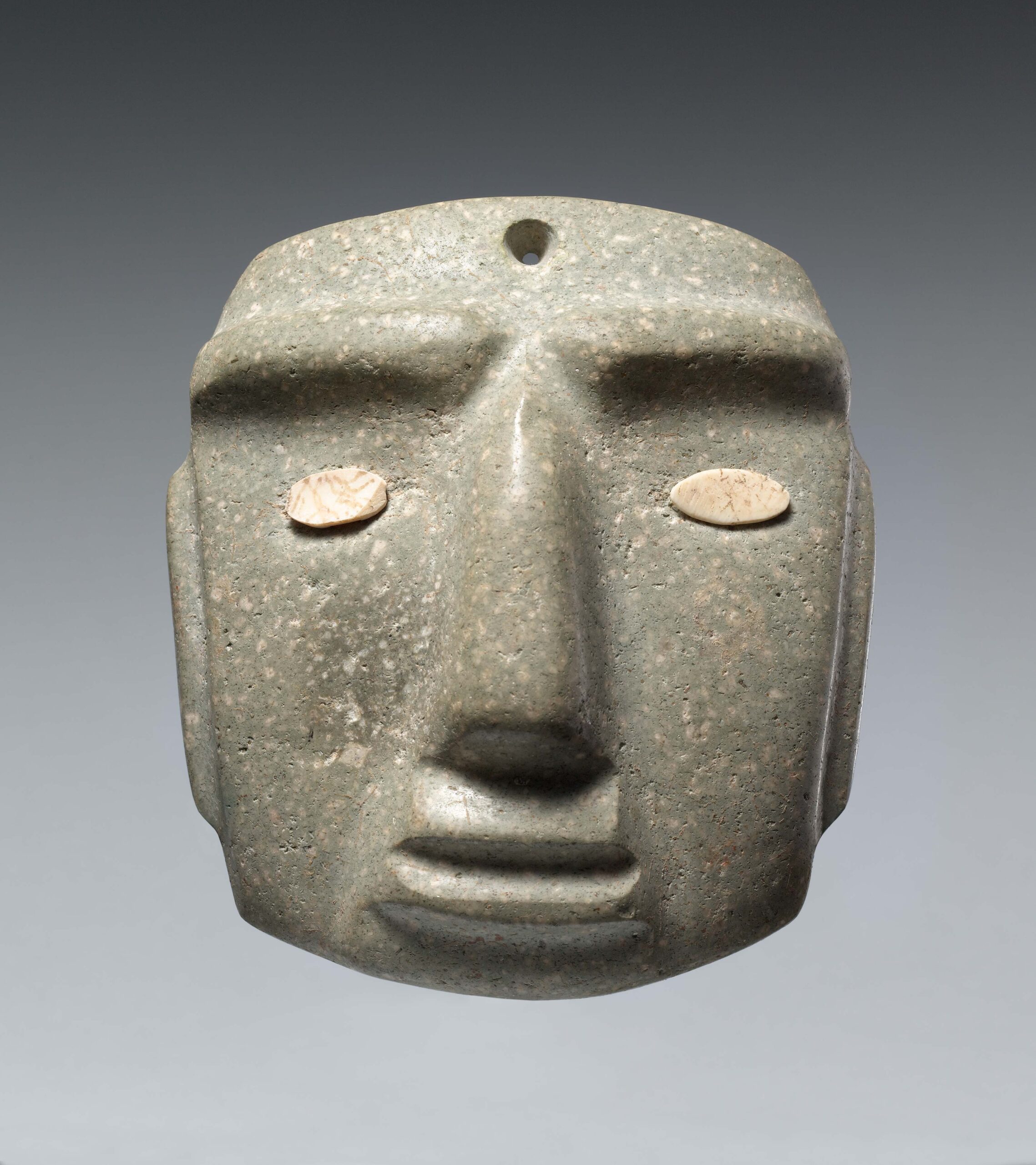 About the Object
Mezcala-Chontal masks often depict a human figure. The example here was probably fashioned with the aid of stone tools and by employing a "pecking" method to hollow out the shape of the mask. Using inlaid shell to represent the eyes demonstrates the intelligence, influence, ability, and (for the Mezcala) divine support of Mezcala-Chontal artists to utilize a variety of materials from across Guerrero in the creation of such works.
Additional Information
Much about Mezcala-Chontal cultures originating in what is now the Mexican state of Guerrero remains unknown because of a lack of archaeological excavation and analysis. However, scholarly and artistic interest in these abstract works has grown since the 20th century, helping scholars piece together more knowledge about these remarkable traditions and their context within the broader Mesoamerican world. For example, while this mask has drill holes that would allow it to be worn, many scholars believe such stone masks would have been too heavy to wear and instead would have been used in burials as funerary masks.
[Sotheby's, New York, November 23, 1993, lot 81];
[Fine Art of Ancient Lands (now Throckmorton Fine Art), New York, NY];
The Jan T. and Marica Vilcek Collection, 1993-2010;
Gift to The Vilcek Foundation, 2010;
Sotheby's, New York, Pre-Columbian Art, November 22, 1993, lot 81.