Molecular biologist and physiological chemist Vishva M. Dixit was born in Kisii, Kenya, to a family of Indian origin. During his early childhood, his parents worked as physicians in the service of the British government. His family encouraged him to pursue a career in medicine, and following high school he enrolled in the University of Nairobi, where he earned his MD.
Following clinical training, Dixit was lured by the thrill of scientific discovery in biomedical research, and he completed the necessary exams to certify his medical credentials in the United States. He obtained a residency in the Department of Pathology at Washington University in St. Louis; it was there, in the laboratory of William Frazier, that he began his early research career on thrombospondins, glycoproteins with antiangiogenic functions. In 1986, Dixit received an academic research position at the University of Michigan, Ann Arbor, where he continued work on thrombospondins.
In 1991 Dixit began investigations on the actions of tumor necrosis factor (TNF) on endothelium, particularly on TNF receptors and cell death. He discovered that caspase, a protease enzyme, was a key component of the molecular mechanism that led to apoptosis—programmed cell death. This breakthrough illuminated critical elements of this biochemical process—implicated not only in normal development and tissue repair but in cancer and other diseases. Dixit's findings on apoptosis and on the mechanism and functions of inflammasomes are now fundamental fixtures in medical textbooks. His research has enabled further understanding of inflammation and cell death in metabolic disorders, multiple sclerosis, and other autoimmune diseases.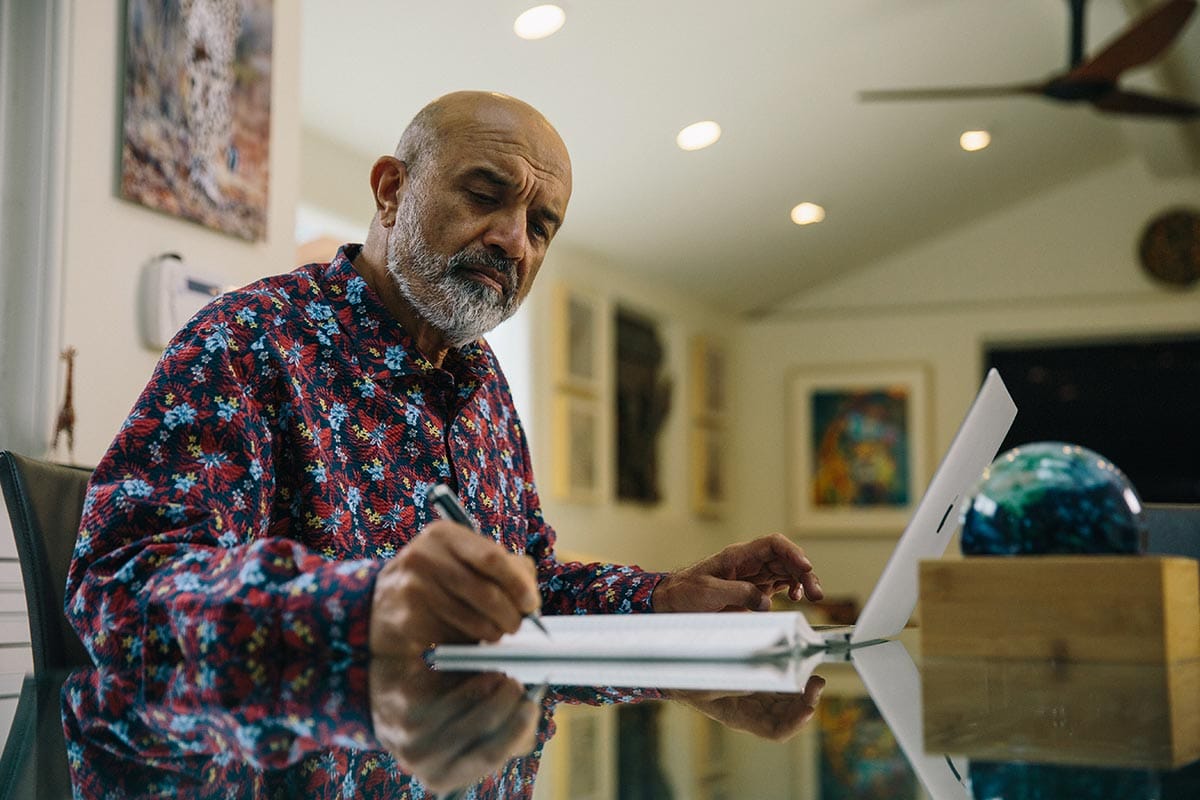 Dixit left academia to direct the department of molecular oncology at Genentech, a member of the Roche Group, a biopharmaceutical company. Impressed by Genentech's academic and research-centered approach, he was excited to continue his investigations with a focus on the development of therapeutics. In 2007, Dixit became vice president of discovery research for Genentech's physiological chemistry department, overseeing research that seeks to understand the mechanisms of inflammation and cell death at the molecular level.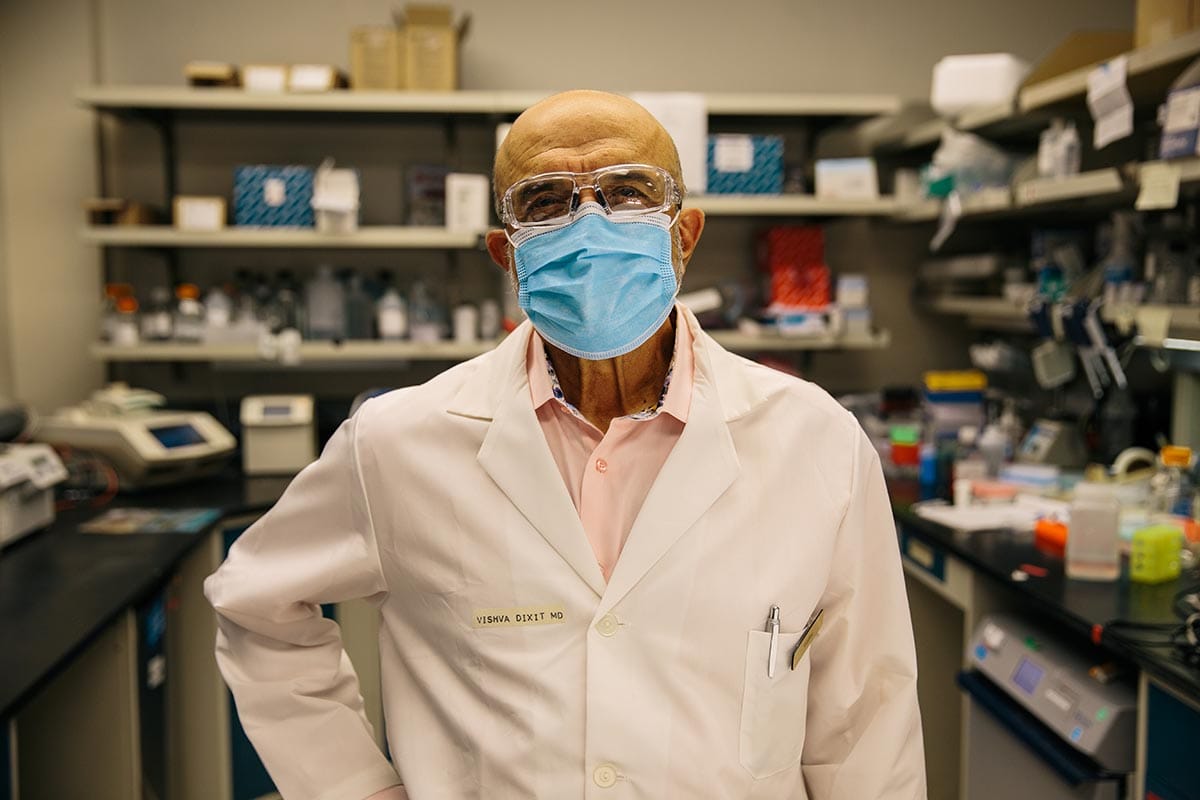 Awards and Accomplishments
Foreign Member, The Royal Netherlands Academy of Arts and Sciences (2021)
Foreign Member, The Royal Society (2021)
The CDD (Cell Death and Differentiation) Jürg Tschopp Award (2018)
Academy Fellow, American Association for Cancer Research (2017)
H.A. Clowes Award for Outstanding Basic Cancer Research, American Association for Cancer Research (2016)
Dawson Prize in Genetics, Trinity College Dublin (2016)
Gutenberg Research Award, Gutenberg Research College (2016)
Member, National Academy of Sciences (2013)
Foreign Member, European Molecular Biology Organization (2012)
Member, National Academy of Medicine (2012)
Member, Association of American Physicians (2012)
Member, American Academy of Arts and Sciences (2011)
Warner-Lambert/Parke-Davis Award in Experimental Pathology (1996)
American Heart Association Established Investigatorship Award (1989–94)
Josiah Macy Postdoctoral Fellowship Award (1983–86)
Kenya Medical Association Award for Best Student in Pathology, Kenya Medical Association (1980)
Kamala Memorial Award for Best Overall Medical Student, Kamala Memorial Foundation (1980)
Tommy Adamson Award for Best Student in Obstetrics and Gynecology, University of Nairobi Medical School (1980)
Jury Members
2022 Vilcek Prize in Biomedical Science
Titia de Lange
Leon Hess Professor, The Rockefeller University
Lily Jan
Professor of Physiology and Biochemistry, University of California, San Francisco
Dan R. Littman
Helen L. and Martin S. Kimmel Professor of Molecular Immunology, New York University Langone Health
Joan Massagué
Director, Sloan Kettering Institute, Memorial Sloan Kettering Cancer Center
Ruslan Medzhitov
Sterling Professor of Immunobiology, Yale School of Medicine
Xiaowei Zhuang
David B. Arnold Jr. Professor of Science, Professor of Chemistry and Chemical Biology, Professor of Physics, Harvard University
Huda Zoghbi
Professor, Departments of Pediatrics, Molecular and Human Genetics, Neurology and Neuroscience, Baylor College of Medicine